Shopee supply chain strategy 
In 2020, the COVID-19 pandemic caused the sudden increase of e-commerce adoption, particularly for food, health, baby, and pharmaceutical products.
>>Read more: The impact of the COVID-19 pandemic on Indonesian E-commerce

>>Read more: Top e-commerce trends in Thailand post Covid-19 ( 2021 edition)

>>Read more: Carousell Malaysia Steps Up Amidst COVID-19 Pandemic
The trend is happening globally, especially in the Asia Pacific, America, and Europe.
A report by JLL has underlined the effect of the sudden increase in demand on factories, warehouses, and producers to scramble for additional capacity and reconsider changing the supply chain strategy 
The reporter further explained "This shift in customer behavior has increased both short- and long-term demand for industrial real estate properties that allow companies to deliver orders faster by being closer to their customer base"
The statement further strengthened the need to rethink the aspects of the supply chain especially during the high peak season of online demand for goods. The skyrocketing order volume has forced e-commerce companies to keep more stocks in locations near customers, fuelling demand for flexible warehouses. 
Current situation 
There has been an increased focus on distribution in Indonesia, Thailand, and Vietnam as these emerging markets look to further develop their supply chain. Previously, all three markets mainly focused on local distribution, delivering products to customers within the nation. Which lacks focus on the global market. 
>>Read more: Malaysia Raya & Ramandan 2021 E-Commerce Insights

>>Read more: Top e-commerce trends in Thailand post Covid-19 ( 2021 edition)

>>Read more: Vietnam enters in the top 10 of emerging logistics market 2021
However, until recently, all 3 markets have been aggressively hiring high profiled senior procurement and supply chain professionals in efforts to improve the distribution of local products.
E-commerce marketplaces such as Lazada, Shopee, Sendo, and other big names are also in the race of expanding their supply chain strategy to ensure their processes are seamless. 
High-caliber management consultants have been appointed to run the process and continuous improvement as well as their distribution center.
Quickly adapt to the changing demands of customers, Shopee – being the pioneer in the whole e-commerce marketplaces with the latest Shopee supply chain strategy
>>Read more: Entering the Southeast Asia E-commerce market: Why Shopee?

>>Read more: 3 key factors that contribute to Shopee's s success
Shopee's responses 
The advent of Shopee Express
The first and foremost Shopee supply chain strategy is the introduction of a new express delivery express – Shopee Express 

Shopee Express, an integrated logistics service provided by Shopee, complements our logistics capabilities to ensure that our customers continue to enjoy the fast delivery speed at an affordable shipping fee. 
>Read more: The increase in logistics demand tripled the growth of e-commerce

>>Read more: Understand the importance of reverse logistics in your supply chain
With the new Shopee supply chain strategy, instead of outsourcing delivery service to third-party logistics such as J&T express, GHTK, DHL, … Shopee supply chain strategy now operates a separate department for executing orders within the same location. The new Shopee supply chain strategy has urgently adapted to the increasing demand for instant delivery of customers during the pandemic. 
>>Read more: Key factors of E-commerce logistics in Vietnam

>> Read more: E-commerce logistics in Thailand: Shipping and Payment
In just a few hours of placing orders, retailers will prepare, pack and deliver for the Shopee express delivery service to instantly deliver to customer's doors. This service of Shopee guarantees customers can receive their orders no later than 24 hours. 
Shopee is always brainstorming for novel product solutions to strengthen our logistics capacity and capability.
Shopee extends partnership with DHL eCommerce to offer next day delivery in Malaysia
In 2020, Shopee Malaysia had announced its extensive partnership with the leading logistics service provider DHL. This further ensures the quality of the delivery service of Shopee, especially offering next day delivery for Shopee's consumers across Malaysia, marketing interactive reports.
>>Read more: 10 Best courier Services 2021 in Indonesia

>>Read more: Top 10 Best Courier Services in Malaysia 2021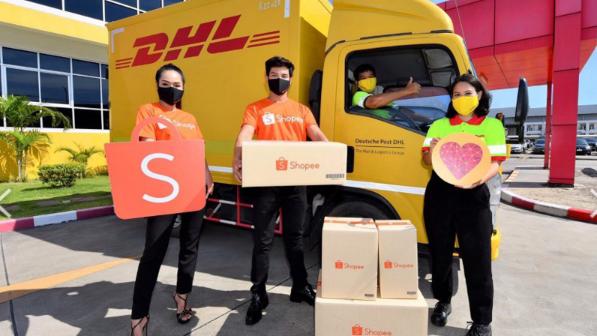 This partnership has enabled retailers on the Shopee platform to have another option of delivery. They can pack, and ship products through DHL and be able to ensure products are delivered to their buyers within the next day to most locations across Malaysia.
>>Read more: How to choose the right courier service? Here are tips you need to know
The new collaboration of Shopee and DHL is a new competitive advantage of Shopee Supply Chain in Malaysia. DHL and Shopee also introduced the new DHL ServicePoints located in several locations across Malaysia. These touchpoints allow customers to leave their parcels and have them dropped off to their shoppers.
Shopee Supply Chain Strategy: expand partnership with DHL in Thailand region 
A statement by the chief operating officer of Shopee " With previous Shopee Double date campaigns, we experienced a spike in demand but DHL was able to meet customer expectations, which made the campaign a huge success. They will once again be our key partners in Shopee 10.10 Brands Festival" 
>>Read more: E-commerce logistics in Thailand: Shipping and Payment

>>Read more: Boxme supports foreign sellers enter Thailand's E-commerce market
To accommodate the driving amount of orders for the event of each sale, the crucial step in Shopee supply chain strategy is to secure a seamless product distribution process from retailers to customers. DHL logistics service is the best partner Shopee can collaborate with.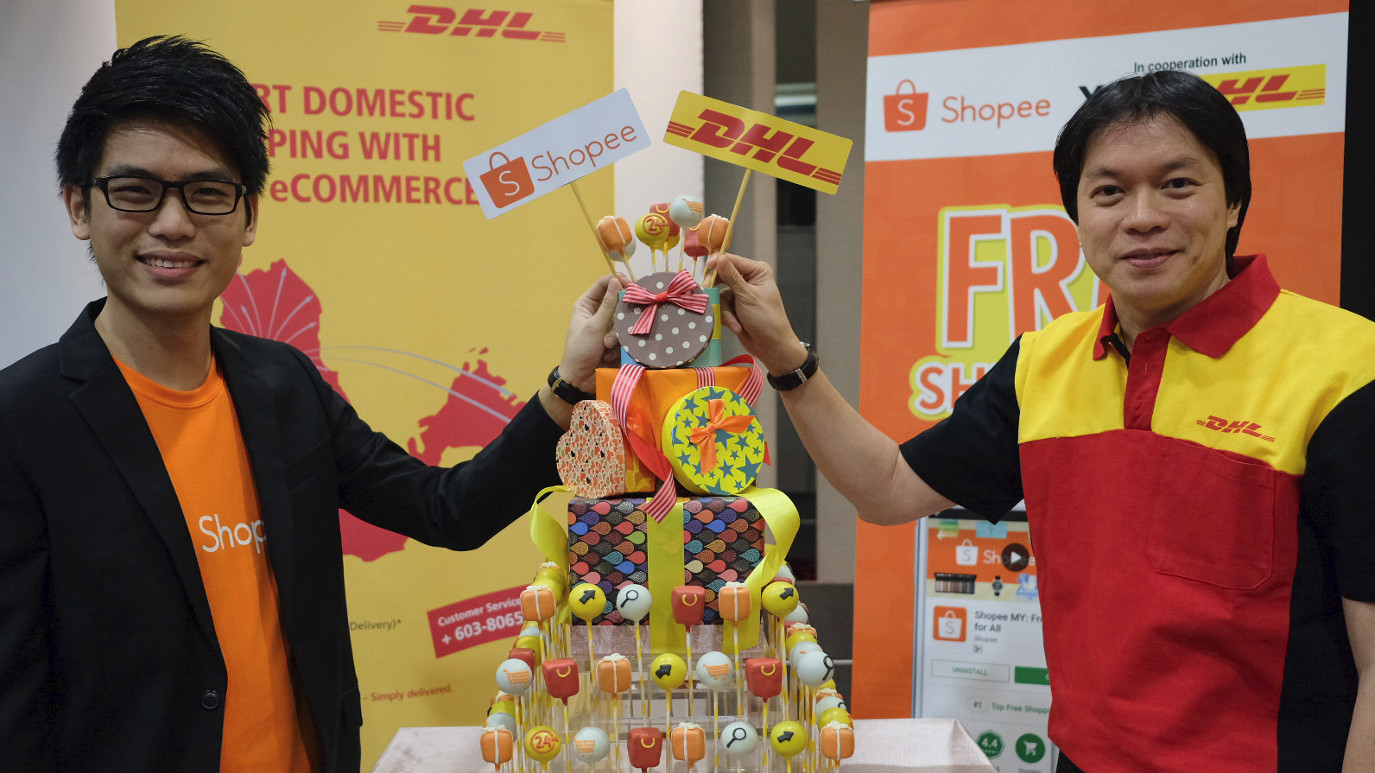 In anticipation of a spike in online sales, DHL Supply Chain will expand its logistics support to include shipping large and bulky items directly to its customers.
In particular, the leading brands on Shopee Mall, which carry a wide range of products, including large and bulky items, will benefit from this partnership as DHL excels at shipping such items. requires care and precision.
More readings?
>>Read more: Understand the importance of reverse logistics in your supply chain

>>Read more: Malaysia's Economic Recovery Using E-commerce

>>Read more: Risk Management in Supply Chain and Logistics