Vietnam e-commerce has become a bright spot in Southeast Asia in recent years. With a staggering growth rate of 20-25% / year, E-commerce promises to become an alternative to buying and selling goods for pure traditional businesses.
>>> Related articles: 5 critical things to look for in the Vietnam Ecommerce report 2020
If you are a business owner or a small retailer, let's have a closer look at our article as Boxme will provide you with an overall overview of Vietnam eCommerce platforms. For further on, you will have a better grasp of the current situation of Vietnam eCommerce market and make a wiser choice of selecting the appropriate sales channel.
1. The beginning of a new trend
The simple definition of eCommerce is the form of buying-selling with the integration of technology. Before this, traditional selling requires retailers to have offline stores together with on hold 24/24 telephone service. Nowadays, with the simple action of connecting to the Internet, the business owner can easily put products on marketing online reaching thousands of customers nationally. Therefore, with the view to progress business, owners need to expand sales channels. However, the question is
Which Vietnam eCommerce platform to sell on?
E-commerce marketplaces: The business model of selling products in well-known Vietnam eCommerce marketplaces such as Shopee, Lazda, Tiki, Sendo… has gained significant popularity in recent years. Not only enable retailers on cutting back on excessive cost and time, but eCommerce also enables new business owners to be exposed to new business opportunities regionally, nationally, and internationally.
Social media: Business via social media is no longer an unfamiliar term to Vietnamese consumers since the outburst of the popularity of Facebook, Instagram, Tiktok,… Meanwhile, marketing strategy via media as well as online selling via social media platforms has been a booming business model with a variety of methods, modern approaches.
Website: The benefit of owning an optimal yet professional website is additionally advantageous in minimizing advertising costs, enhancing customer's trust, and simplifying the business management procedure.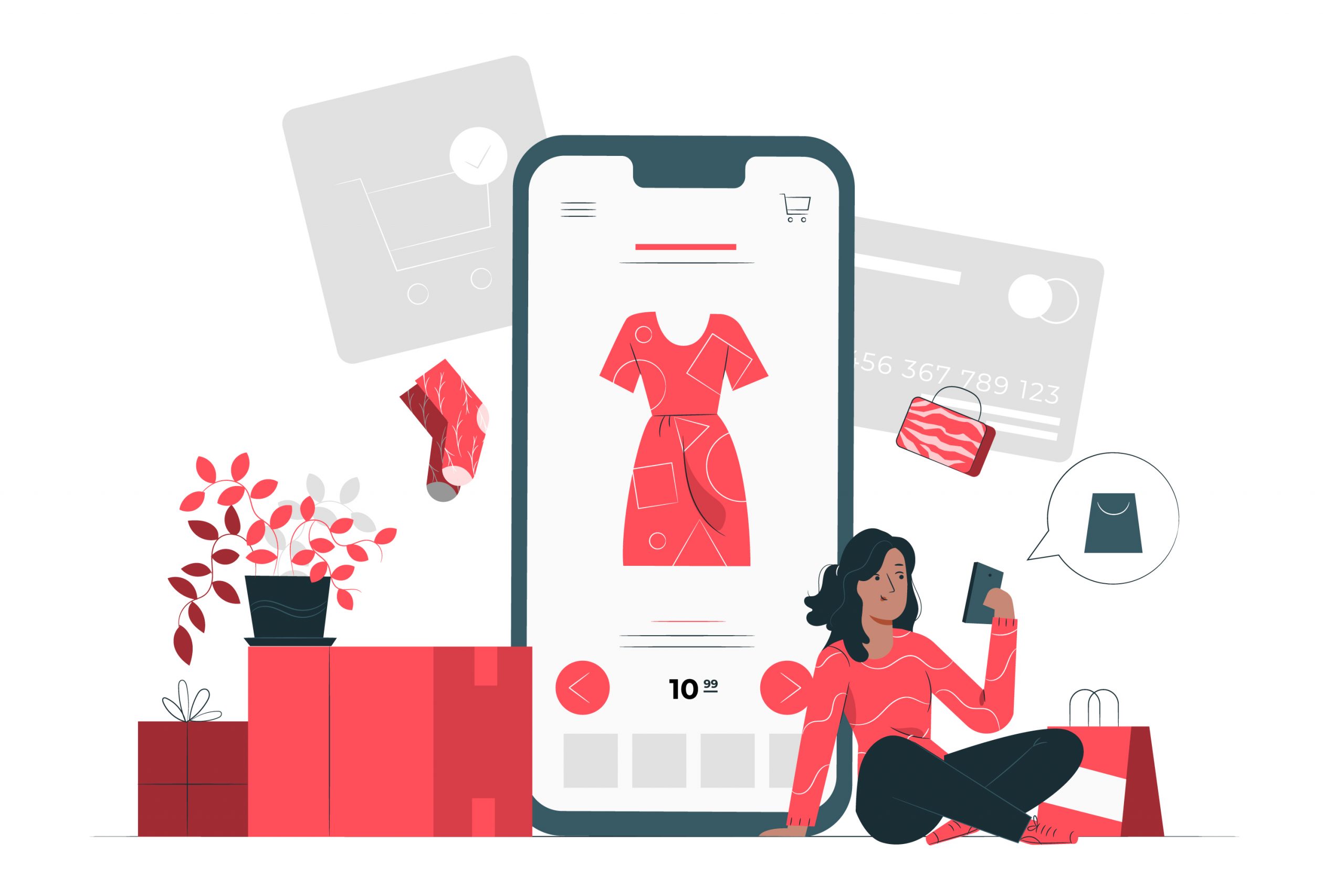 It is undeniable that Facebook and Google ads take in substantial revenue for businesses. Nevertheless, the constant changes in Facebook and Google ad's policy pose a serious threat to the revenue. In regards to lessening the dependence on Vietnam eCommerce platforms, business owners and retailers tend to take full advantage of eCommerce marketplaces as well as website platforms to sustain business stability and proactiveness.
>>> Read more: How Gen Z shops online using social media
         >>> Read more: Social media is still a major shopping platform in Vietnam
2.Which to choose: eCommerce marketplaces or website?
Both Vietnam eCommerce platform marketplaces and websites have their owns pros and cons. The decision to make depends on the characteristics of each business, the business's objectives.
The common points:
Cost reduction purpose: There is no need for retailers to import or manufacture a large product quantity, along with renting official offline stores and recruiting extra staff. Retailers also greatly reduce marketing costs for your booth because the floor quickly communicates goods to consumers without having to go through intermediaries.
Flexibility in time: Retailers take full control of business procedures in terms of time, location, customer research, unlike traditional ones.
Regardless, both Vietnam eCommerce platforms occur to have some problems related to the internet and privacy security. In both Vietnam eCommerce platforms, customers are in great threat of leaking personal information, banking details when doing online transactions. Buyers have little to no idea whom they are having a transaction with.
Having said that, Vietnam eCommerce platforms do have some undeniable advantages
2.1 E-commerce marketplaces
E-commerce marketplaces take on the role of the close linkage between the business owners and customers. By the dint of technology and the internet, enterprises effortlessly have a breakthrough:
Accessibility: Selling on the e-commerce platform will help you reach a diverse range of customers even with zero marketing costs
Logistic and sales progress: Have been executed simply and professionally
Retailer's booths are in full support from the e-commerce marketplaces in terms of customer service and complaint resolutions
Products when searched will appear at the same time on the interface, making your products easily compared, leading to price competition. Besides, branding will face many difficulties because customers will only remember the name of the e-commerce floor.
>>> Read more: 10 Things About Vietnam Ecommerce You Have To Experience It Yourself
         >>> Read more: [Infographic] Vietnam E-commerce landscape 2020
2.2 Websites
With the interest of building a sustainable brand, the foundation needed is your website
Professional: Staying ahead of the game, catching up with current trends are two credentials required to build an efficient website for selling. A professional, precise website creates a good impression, builds trust in customers, and is highly appreciated by customers.
Credibility: A website with intelligent sleek design, structure, concept along with diverse product categories, detailed product price, description, the origin is likely to create much higher reliability
Enhance competitiveness: Realistically, buyers have a higher tendency to choose brands that own their website due to the preference in looking closer at product description, details, and origin.
Regardless of the many advantages, website platforms occur to have some cons. Customers need to know about the brand, the business in advance before starting researching and reading the website. This makes the reach of the Vietnam eCommerce platform marginally better than the sales website. Along with that, to retain the smoothness of running websites requires much effort on the operating department.
3. Which e-commerce marketplaces to choose from?
Facing the drastic changes and compelling marketing campaigns constantly rolled out of e-commerce marketplaces in the region, enterprises cannot help but questioning themselves: which is the most reliable e-commerce marketplaces to build upon?
With huge capital resources, Shopee, Lazada, Tiki, Sendo, Thegioididong .. are the common names we most easily see
Sendo: Has roughly 26 million visits per month, Sendo in one of the e-commerce marketplaces having exceedingly secure security policy, thriving in fashion and non-technology segment. Whilst, Sendo's management merchandise still has some flaws in handling the authenticity of the products which lead to some fake products selling in the system. Consequently, this leads to the reduction in Sendo's competitiveness level making the return rate up to 20% and some issues in the delivery process.
Tiki: Founded in 3/2020, the pioneer and foremost product of Tiki is books. Up until now, Tiki has expanded its product niche to various kinds ranging from electronics, furniture, motorbikes,…Tiki has multiple promotional events the whole year round for customers to choose from. This enables Tiki to reach the revenue three times higher each year.
Lazada: Being an e-commerce platform under Alibaba, Lazada appeared in Vietnam very early with attractive commissions for sellers. Store opening procedure is simple and well secured. The quality and origin of products are carefully controlled by Lazada. However, the selling price of some products is higher than on other floors. The cost of taking goods, shipping, and the discount are quite large.
Shopee: Even though being the late-comer in the e-commerce races, Shopee made an outstanding breakthrough staying ahead of the game at the 1st position (42 million visits per month). Shopee simplifies the business register, posting products and selling procedure making it easier for small and new enterprised entering in. A simple process has increased traffic and competitiveness among retailers. Nevertheless, by the virtue of effective marketing strategy, Shopee has brought back an enormous amount of potential customers to retailers.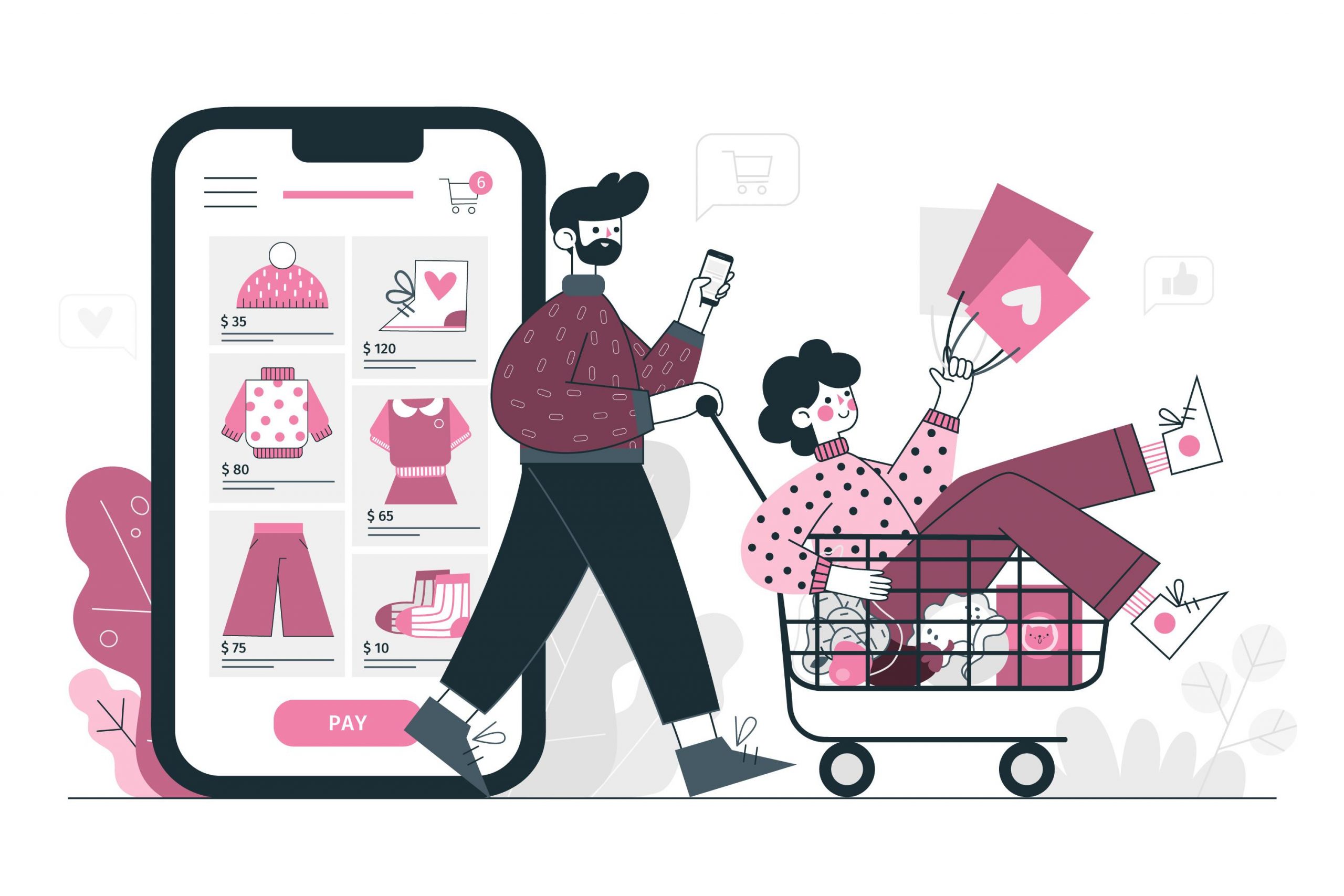 In general, based on the latest numbers from the last 11.11 campaign, Shopee and Lazada still maintain their performance, continuing to be the two leading e-commerce floors in Vietnam. In terms of the number of visits or the level of access, Shopee is somewhat better, but also brings greater competitive pressure.
For a new starter in online business in e-commerce marketplaces, consider which vietnam eCommerce platform to choose, especially in  term of eCommerce marketplaces  Shopee is the way to go.
With just simple manipulations, you can sell goods today. If you are a brand that already has its client base, expansions across various trading platforms are suggested here.
>>> Read more: Boost Your Sales On Shopee With 16 Following Tips (Part 1)
          >>> Read more: Boost your sales on Shopee with 16 following tips (Part 2)
Nowadays, many applications assist you in managing and synchronizing orders on many different e-commerce exchanges like Omisell, so expanding sales channels with businesses is no longer an obstacle.
4. The best website to support sales
Acknowledge the importance of building and having a website for the business, but not having adequate information about choosing the appropriate platform to choose? In this section, Boxme will help business owners have a better grasp by illustrating the pros and cons of 4 e-commerce website design: Haravan, Sapo, Nhanh.vn, Shopify.
Nhanh.vn: Nhanh.vn integrates various advertising support systems and tools such as SMS marketing, google shopping… Nhanh.vn provide great support at logistic segment due to having various experience in dealing with delivering. Although, Nhanh.vn has many limitations and the cost is quite high compared to the general premises.
Sapo: as an enormous technology company, with an extensive number of users, Sapo is a dominant competitor in the software management system segment. The integrated application store has many useful applications for marketing, sales management, customer care, payment parties, reputable shipping …The downside of Sapo is having a complicated interface, website presentation which customers find hard to use as well as the high annual fee.
Haravan: The business strategy of Haravan is the focus on delivering marketing online solutions in conjunction with free integration of SSL protocol to secure website. Haravan is also a great choice with the advantage of being one of the branches of investment fund Seedcom, Haravan already has an enormous source of potential customers like Juno, the Coffee House, However, the system behind the sales management, the warehouse is not optimal, the cost is quite high and must be closed annually.
Shopify: The most well-known name in the e-commerce market and being a popular choice for many enterprises. Shopify has a diversified, user-friendly interface that is easy to use and keeps customer information secure. Despite not being available in the Vietnam version, Shopify has an existing customer base in the Vietnam market. Shopify holds a bright future ahead as being the most intimidated competitor in the market.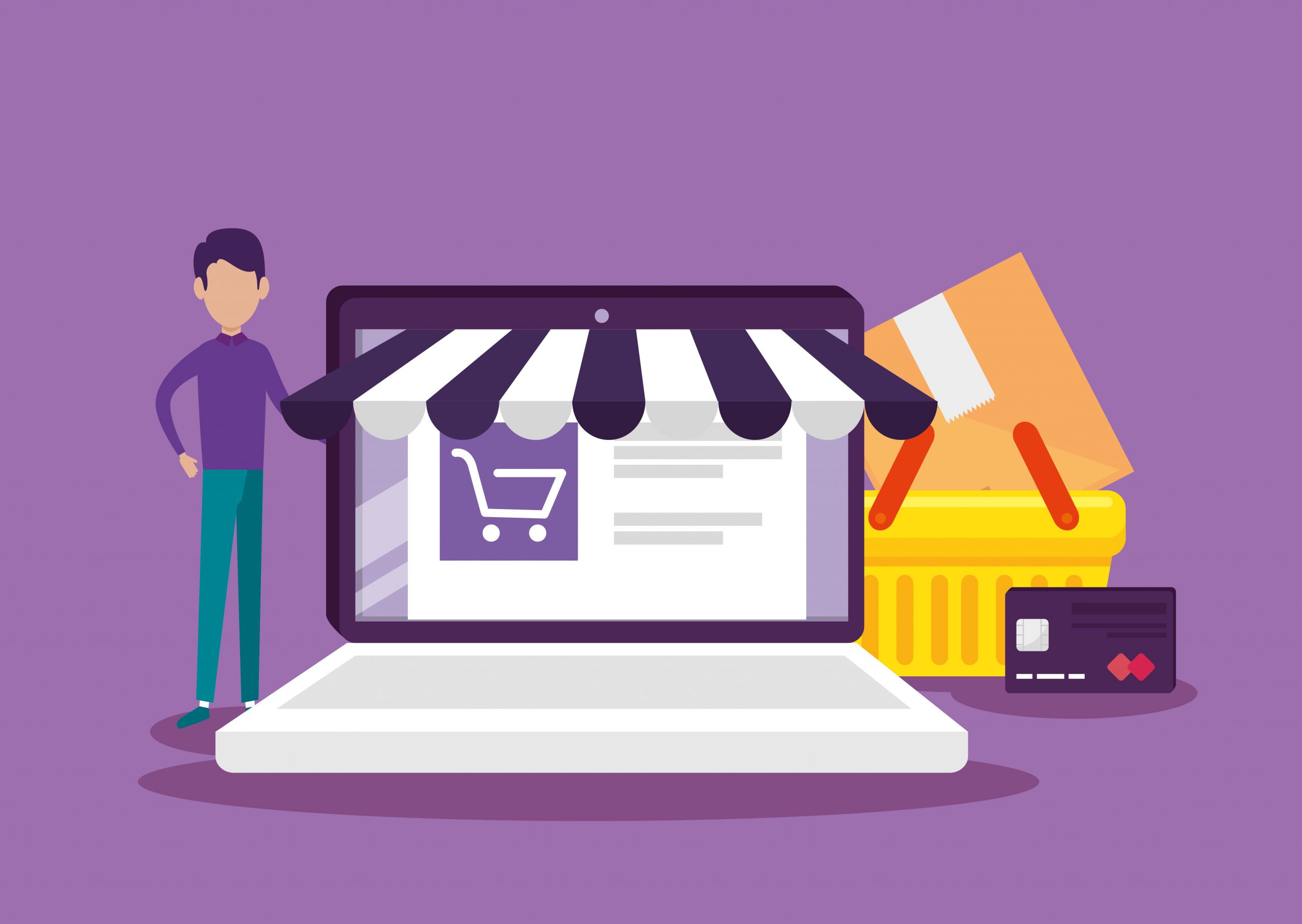 The article concludes the most general and objective assessment of Vietnam eCommerce platforms and further provides readers with a detailed illustration of all the advantages and disadvantages of each eCommerce platform
5. More readings?
Related articles
>>> Vietnam eCommerce is heading for the period 2021 – 2025

>>> 3 online sales channels that guarantee success in Vietnam
          >>> Social media is still a major shopping platform in Vietnam
About Boxme: Boxme is the premier E-commerce fulfillment network in Southeast Asia, enabling world-wide merchants to sell online into this region without needing to establish a local presence. We deliver our services by aggregating and operating a one-stop value chain of logistic professions including: International shipping, customs clearance, warehousing, connection to local marketplaces, pick and pack, last-mile delivery, local payment collection and oversea remittance.