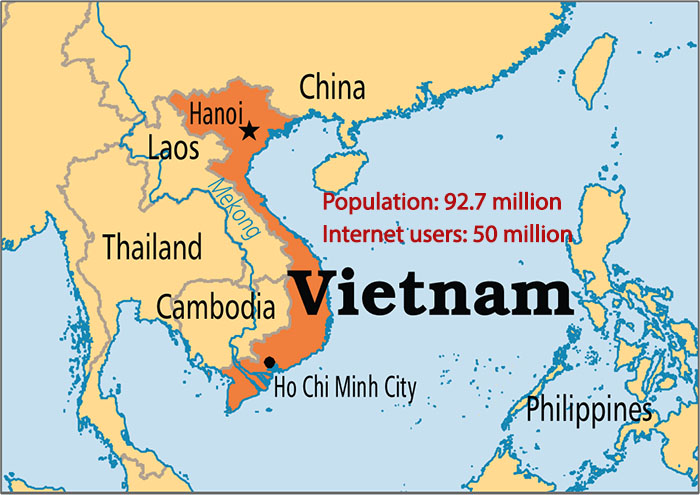 "Potential of eCommerce in Vietnam is limitless" said Lazada CEO Alexandre Dardy.
A lot of investors and e-commerce businesses consider Vietnam is the next e-commerce powerhouse in the world thanks to its huge potential for growth.
>>> Read more: Vietnam eCommerce is heading for the period 2021 – 2025
Let's take a closer look at its potential for digital market.
What makes eCommerce in Vietnam be one of the world most attractive marketplaces?
Abundant young population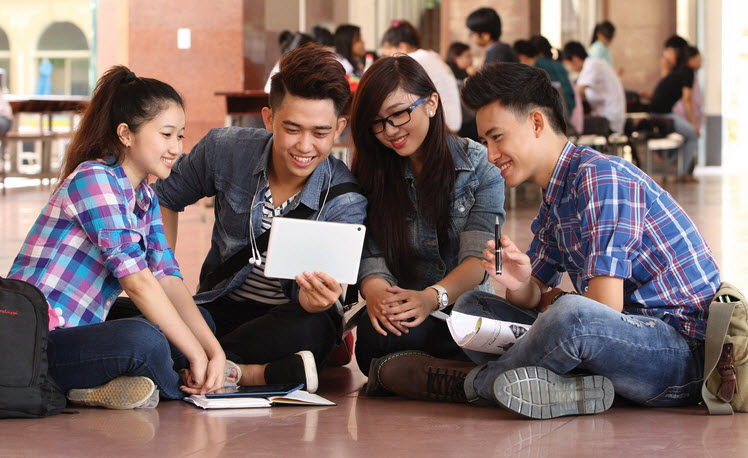 According to World Bank, Vietnam is home to 92.7 million people, in which 57% under 35 years old (2016). The young is not only the driving force of Vietnam economy but also the most tech-savvy group in the population. Worldometers forecasted that Vietnam population will reach 105 million by 2030.
While developed countries are facing with aging population, Vietnamese median age stands at 30.8 years old (2016). It is the ideal age for high consuming demand, good income, and frequent online shopping habit. Hence, they are the very potential growing online shoppers for any eCommerce in Vietnam.
High economic growth of eCommerce in Vietnam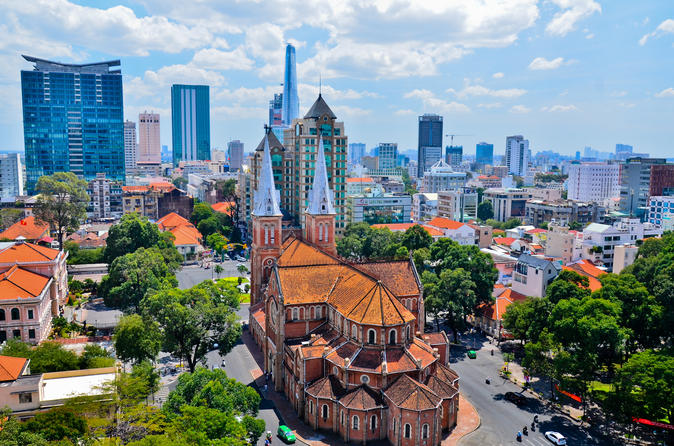 Vietnam economy has seen the GDP rate of 6.46 % a year in average since 2000, among the highest in the world, according to World Bank. Even during the world economic crisis, the country annual GPD growth was never under 5 percent. The stable economic development creates favorable conditions for eCommerce in Vietnam expansion in both quantity and quality.
>>> Read more: Vietnam eCommerce is heading for the period 2021 – 2025
>>> Read more: [Infographic] Vietnam's E-commerce landscape 2020
Rising middle class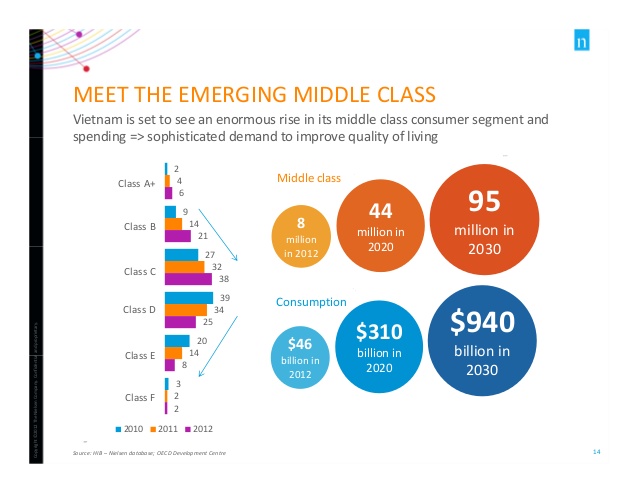 Vietnam is now a lower middle income country, with GDP per capital of US$2,185.7 in 2016 (World Bank data). Nielsen estimated that Vietnam's middle class population is going to reach 44 million by 2020 and 95 million by 2030, enjoying the highest growth in the Southeast Asia. It is the dream of all retailers and foreign brands.
>>> Related articles: Vietnam aims for half the population using E-commerce by 2025
Dynamic internet market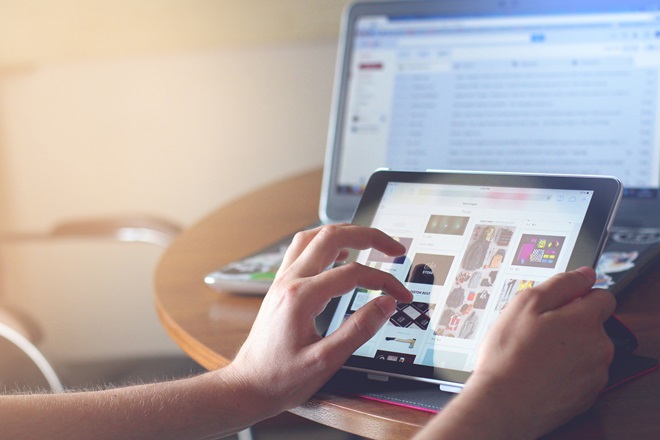 Ecommerce in Vietnam is also one of the most dynamic internet markets in the world with around 50 million internet users presently, accounting for over 53 percent of the country's population. It is even higher than the world average internet penetration rate of 46.64 percent, according to Vietnam's Ministry of Information and Communications (MIC). It should be noted that the number of internet users in Vietnam increases rapidly year by year. In 2005, there were 10.7 million internet users in Vietnam; but the number exceeded 27 million in 2010 and around 50 million in this 2017.
>>> Read more: 5 critical things to look for in the Vietnam Ecommerce report 2020
Increasing online shopping behavior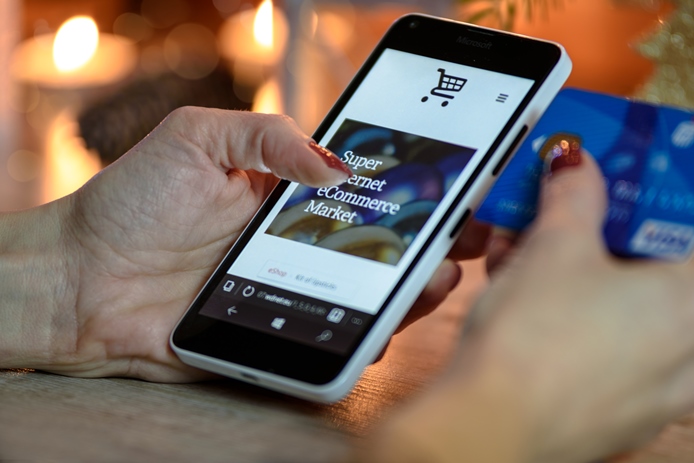 According to an insight report released by Nielsen in 2016, internet users in Vietnam spend 24.7 hours per week online, which is comparatively high in the region. The report also revealed that each online shopper spends US$160 in 2015, a year-on-year increase of 22 percent. A survey conducted by Vietnam E-commerce and Information Technology Agency showed that around 62 percent of Internet users in Vietnam did online shopping in 2015, compared to 58 percent in 2014.
The development of e-commerce in Vietnam is an inevitable trend
Vietnam e-commerce market size
Ecommerce in Vietnam is currently a growing market in Southeast Asia, which has witnessed an impressive expansion. In 2015, eCommerce in Vietnam was worth $4 billion, but it is expected to rise 20 percent per year to reach US$10 billion by 2020, according to Vietnam E-Commerce Association. Let's make a quick comparison between Vietnam and Japan e-commerce market:

It is worth noting that eCommerce in Vietnam has witnessed a significant growth and it is a very modest portion of Vietnam retail market. Online sales revenue accounts for only 2.1 percent and 5 percent of total retail sales in Vietnam in 2014 and 2015 respectively, according to Vietnam E-Commerce Association.
The dominance of cash on delivery payment
In spite of the fast growing e-commerce market in term of size and revenue, the e-payment ecosystem in Vietnam is somewhat inadequate. Though the number of credit cards in Vietnam increases sharply year by year, the real usage remains low.
Results of a survey by DI Marketing showed that 85 percent of online shoppers in Vietnam chose cash on delivery (COD) as their first choice for e-commerce. Only 15 percent of online consumers said that they pay mostly through digital methods.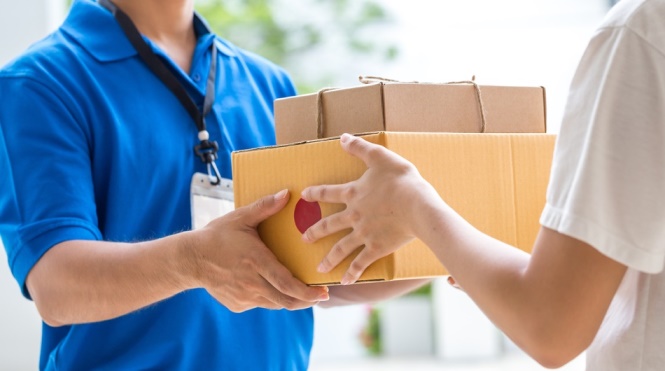 Yet, Vietnamese consumers haven't been keen on such kind of payment much as projected. Cash on delivery is still the dominant payment method in Vietnam, at least in upcoming years. If you want to sell something in Vietnam, keep in mind that Vietnamese people are wiling to buy something online, but most of them are not willing to pay online, even when they have a credit card!
Increasing e-payment
E-payment is expected to be the major payment method for online shoppers in Vietnam thanks to its huge advantages of instant and transparent transactions, low cost, and convenience for both sides.
The good news is e-commerce payment in Vietnam had seen breakthrough development in 2012-2016 period. Vietnam Banking Card Association's statistics showed that payment values by domestic-payment cards rocketed 597 per cent and by international cards by 319 per cent in the last five years.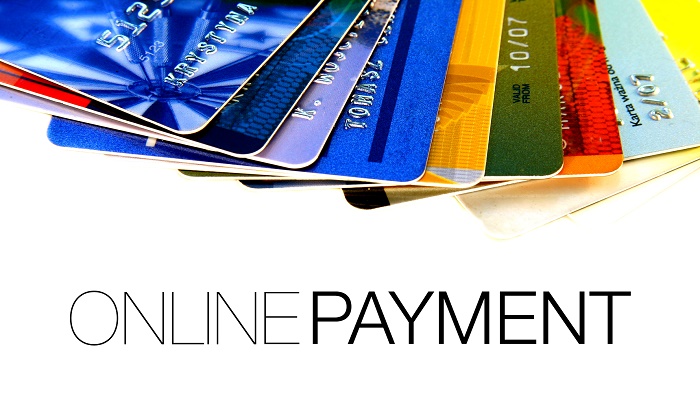 According to the Payment Department (under the State Bank of Vietnam) the proportion of cash payments in total means of payments has decreased, from 14.02% (in 2010) to around 12% now. There are various payment options for online consumers in Vietnam, such as cash, digital banking, payment cards, and e-wallets. Some of the most popular e-commerce payment players in Vietnam are Nganluong, Mobivi, Momo, Baokim, VTCPay, 123Pay.
Digital payment in Vietnam has not kept in pace with e-commerce development. A recent report of Vietnam Ministry of Industry and Trade stated that only 17 percent of e-commerce websites support e-payment.
Hence, Vietnam e-payment service market is still the land of opportunity for both foreign and local investors. The joining of new platforms such as Vimo, Alepay, 1Pay, TopPay represents the belief that the market is still large enough for more service providers. There are around 20 service providers of e-wallets and intermediary payment services in Vietnam at the moment.
Main players in Vietnam e-commerce market
The online retail market of Vietnam is driven by major players such as Lazada, Sendo, Tiki, etc. E-commerce businesses in Vietnam are mostly B2C and C2C platforms.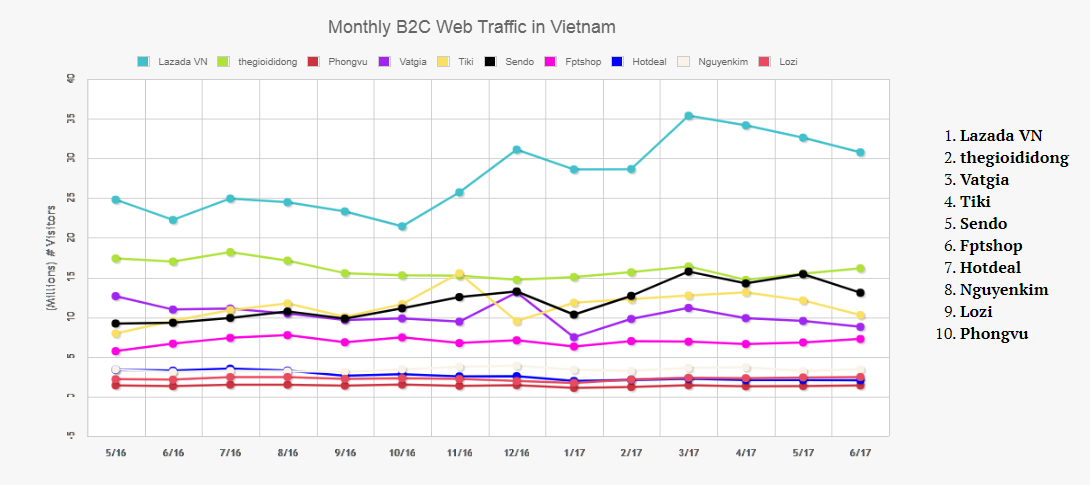 Lazada is still the market leader of eCommerce in Vietnam with the market share of 36 percent in 2016, according to DI Marketing. US$1B Alibaba – Lazada marriage in April 2016 was the first official action of the Chinese Internet giant to join Southeast Asia's e-commerce market.
Alibaba showed its ambition to conquer Southeast Asia e-commerce market by raising its stake in Lazada from 51 percent to 83 percent in June 2017.
The B2C playfield has been more and more crowded with both foreign and local players. Some local e-commerce platforms like Sendo, Tiki, Adayroi have positioned themselves in their home market. However, they have been facing an intense competition to win market share from strong foreign competitors.
The attraction of eCommerce in Vietnam is undeniable when retail giants established their online retail shops in Vietnam. With the launch of Lotte.vn in October 2016, South Korean retailer Lotte expects to gain 20 percent of Vietnam e-commerce market share by 2020. Japanese retail giant Aeon also changed it position from a bystander into a player by the inauguration of its new B2C website, AeonEshop.com since January 2017.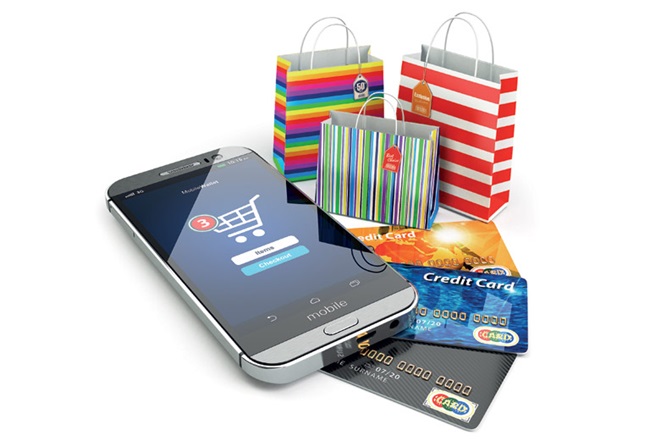 Apart from big local online marketplace like 5giay, muare, chodientu, chotot, enbac; Vietnam C2C marketplace has seen a breakthrough since Singapore-based Garena's Shopee official launched in Vietnam in August 2016 after a pilot run of 15 months.
It should be point out that no company has enjoyed profit in e-commerce in Vietnam, and the competition remains fierce among players. Still, the real scene of Vietnam e-commerce is even brighter thanks to Facebook channel.
>>> Read more: 8 E-commerce trends that will continue its success in 2020
Facebook is the dominant social network in Vietnam, in term of not only number of users but also online shoppers. According to a recent report by Facebook in 2016, the social platform had 35 million users in Vietnam, account for one-third of the country population. At least 300,000 people are estimated to sell something on Facebook.
The real number may be a lot higher, but it can't be counted exactly. The only thing we know is there's still a large room for all players in Vietnam e-commerce market.
Growing e-commerce logistics
To turn potential into profit, eCommerce in Vietnam requires a complete logistics system in the long run. There is no doubt that Lazada is able to handle its logistics inhouse with Lazada Express across Vietnam and 5 other Southeast Asia countries. However, almost all of e-commerce businesses can't provide themselves with logistics services like that.
According to statistics, SMEs make up of 95 percent the total number registered enterprises in Vietnam. Online sellers, from big retail companies to small individual shops, need to outsource delivery stage when dealing with a large number of orders at a time.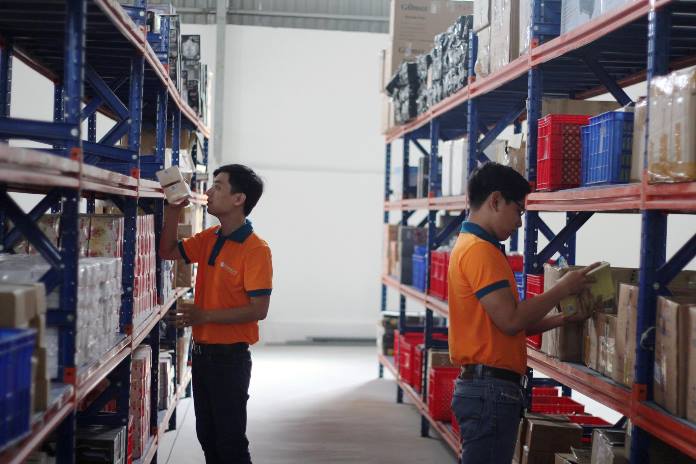 As Vietnamese consumers prefer cash on delivery payment when purchasing online, delivery and shipping service providers in Vietnam are required to not only deliver goods but also get payments from buyers door to door.
The promising sector has seen the intense competition among big players including Viettel Post, EMS, VNPost, Giaohangnhanh, Giaohangtietkiem, Ninja Van, etc. Since Vietnam was ranked 11th in the Global Retail Development Index (GRDI) by AT Kearney in 2016, the country e-commerce logistics sector is projected to grow rapidly to meet the surging consuming demand of over 91 million people. Existing players can handle domestic delivery well, but when it comes to cross-border selling, it is another story.
Barriers for foreign e-commerce businesses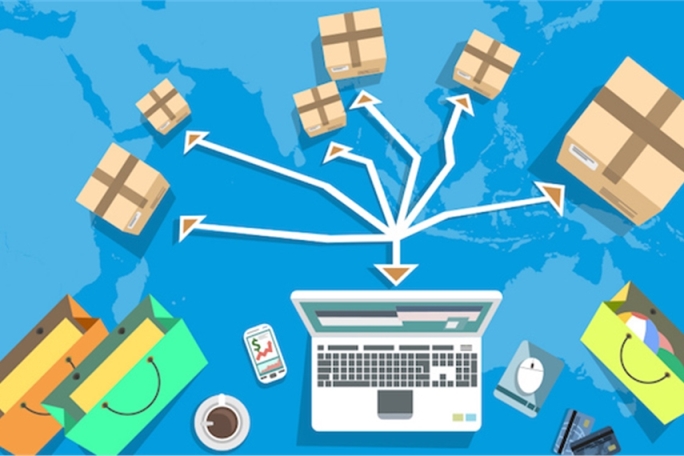 The absence of global e-commerce giant with fulfillment service like Amazon makes a large number of sellers based in other countries hesitate to give Vietnam e-commerce market a try. Another barrier for cross-border sellers comes from Vietnamese consumer habit of using cash in stead of digital payment methods. It is resulted from the lack of trust of Vietnamese consumers in e-commerce in general and online payment in particular.
The last but not least drawback is the high cost of logistics from another country to Vietnam and vice versa due to the poor infrastructure in the country.
Fortunately, the Amazon-like e-commerce fulfillment service Boxme was born to solve these following problems for cross-border sellers in Southeast Asia. It is the only comprehensive fulfillment solution for cross-border businesses in the region, particularly from and to Vietnam.
>>> Read more:Key factors of E-commerce logistics in Vietnam
>>> Read more: Top E-commerce platforms in Vietnam to sell cross-border
Open door for cross-border e-commerce
While Vietnam e-commerce has limitless potential, those can grab the opportunities are likely to win. The country e-commerce is turning into a fast growth stage, which is a big chance for foreign digital businesses and investors.
As of 2016, Vietnam has signed, implemented, and is negotiating 16 Free Trade Agreements (FTAs) in total, which creates favorable conditions for cross-border trade activities. Moreover, under Decision no. 1563 issued by Prime Minister in August 2016, an ecosystem of transportation, delivery and fulfillment services will be built for e-commerce covering across the country and will gradually expand to the region to promote cross-border e-commerce activities.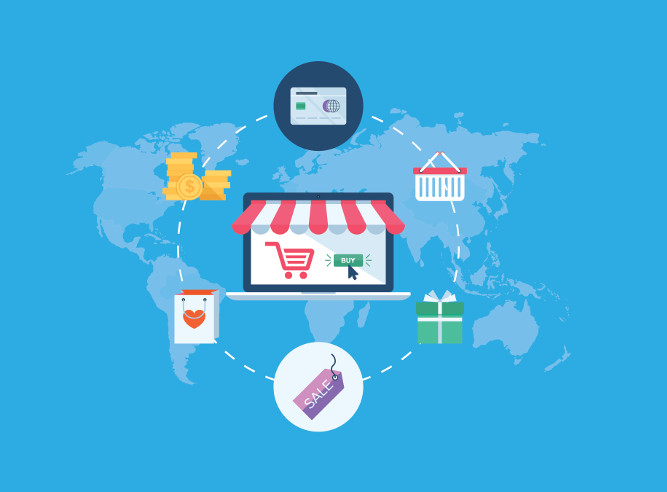 Vietnamese consumers prefer foreign brands than domestic ones as they believe that products made in developed countries are better than made in Vietnam. A lot of well-known brands in the world haven't established a branch or official distributor in Vietnam, which is gold rust for cross-border e-commerce to capture the niche market. But investors, business entrepreneurs and online sellers need to be fully aware of both pros and cons of Vietnam e-commerce to succeed in one of the fastest growing markets in the world.
More Readings?
>>> Vietnam eCommerce is heading for the period 2021 – 2025
>>> Top E-commerce platforms in Vietnam to sell cross-border
>>> Vietnam rises as a manufacture destination amid US-China trade war
About Boxme: Boxme is the premier E-commerce fulfillment network in Southeast Asia, enabling world-wide merchants to sell online into this region without needing to establish a local presence. We deliver our services by aggregating and operating a one-stop value chain of logistic professions including: International shipping, customs clearance, warehousing, connection to local marketplaces, pick and pack, last-mile delivery, local payment collection and oversea remittance.