Since Jack Ma pioneered the super sale day 11.11, this has become a shopping phenomenon throughout Southeast Asia and especially in Vietnam. Last year, eCommerce marketplaces in Vietnam had gained billion USD in revenue just on this day: Lazada set a new world record when revenue reached 38.4 billion USD, Shopee recorded a spike in overall orders with the average total order increasing by more than 1,731 times and the average total visit increased by more than 1,626 times. Popular eCommerce marketplaces such as Lazda, Tiki, Shopee, Sendo were hitting the internet sales with a high record in sales, a number of users,..
So let's take a look at how the competition of Vietnam eCommerce marketplaces on this year's 11.11 be like by exploring their marketing campaigns!
Lazada Marketing Campaigns 
At this sale event, accompanied by Lazada are nearly 3,000 top brands in Vietnam committed to offering the best "deals" ever to buyers. Users can have the freedom in choosing from hundreds to thousands of varieties of authentic discounted products available on the Lazada website together with the chance of receiving more than 110.000 bundled gifts and enjoy discounts up to 90%. TVC are being promoted with high density in order to make Lazada stand out among other competitors!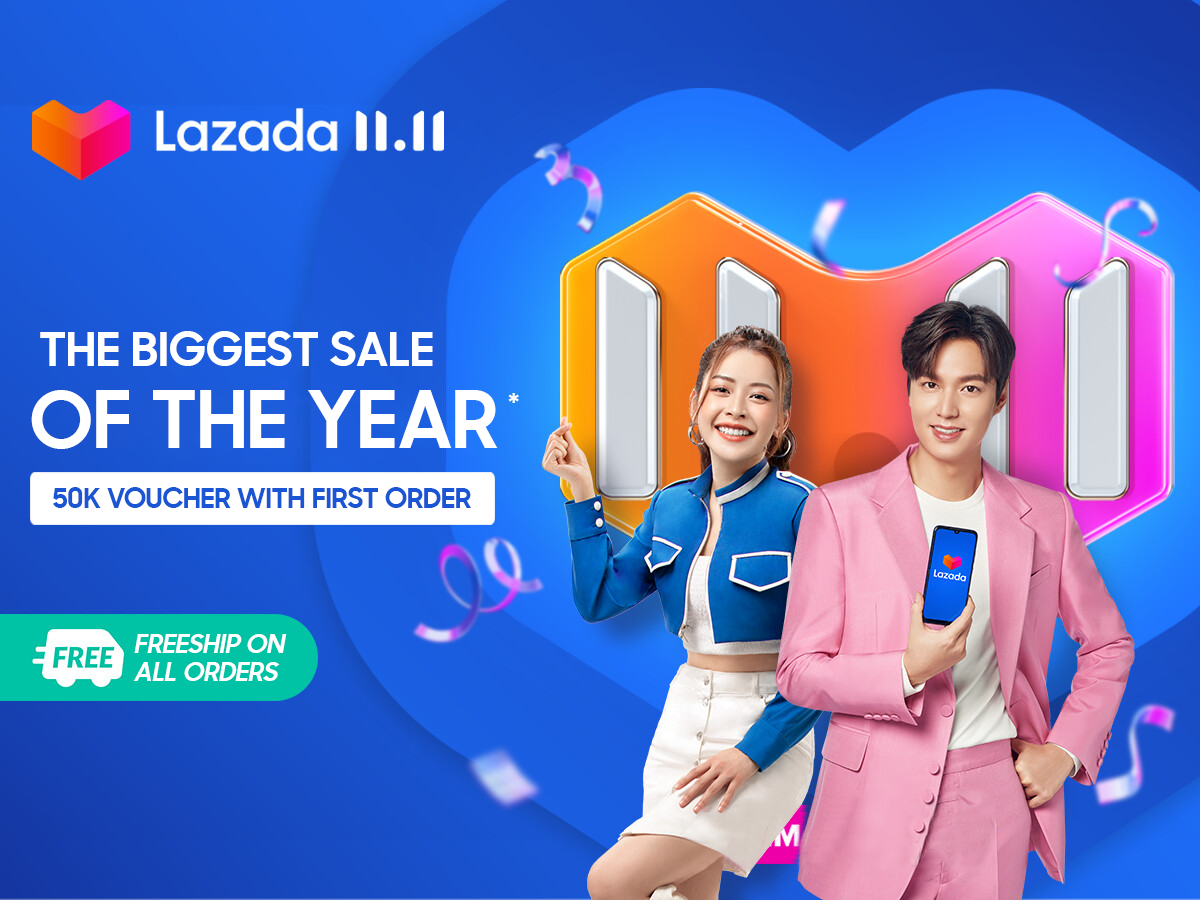 Besides, responding to this year sale event, Lazada had organized their brand sale party with three stages for customers to follow:
1 – 10/11: Teasing stage with selected vouchers. This time is when customers pick their wishlist ready for the big day 
10/11 and 11/11: SUPER SALE DAY.  Started with an extravagant music day. Follow up with various amazing, greatly discounted products with a value up to 90% in 24h
12 – 14/11: Afterparty stage with last-minute sales regards a thankyou note from Lazada to buyers
>>> Read more: Shopee trumped Lazada in Southeast Asia E-commerce market: A lesson of localization
Lazada has always held a reputation for being the "generous brand" when it comes to running sales programs on 11.11. We can easily categorize Lazada sale program into three different segments listed below 
Super Sale Deals: Amazing deals available in high-end brands, buy one get one free deal, bestseller products deal with up to 50% reduction, same price deal under 99K and destruction deal with 1K value only 
Discounted Voucher: Lazada released a collective voucher with a value of up to 22 billion VND, and discount vouchers at the selected time frame at 00:00 – 09:00 – 12:00 – 16:00 – 20:00. Especially Flash Sale Voucher 1.1 million for orders of 9 million at 12 o'clock every day.  Besides, you can also hunt for industry vouchers, Lazada partnership vouchers, and vouchers from vendors. Especially, you can combine 4 types of vouchers: a voucher for free shipping, a voucher from Lazada, a voucher from the vendor, voucher from the partner in one order
LAZCOIN redeem program – Play LazGame to redeem vouchers, surprising gifts: Lazada has many games for you to hunt for Lazcoin to redeem or hunt for Lazada voucher. You can join the following games: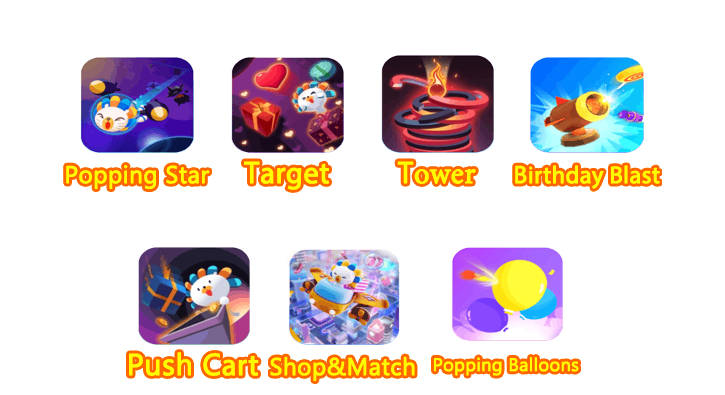 Shopee Marketing Campaigns
Running this year's 11/11 sale campaign, Shopee's advertisement has the presence of familiar Vietnamese artists, celebrities and KOLs. By this means, Shopee has been successfully promoted their upcoming sales programmes to not only potential buyers but also attract a great traffic of young, teen buyers  
Additionally, from the day 9.9 onwards, Vietnamese users will have the chance to observe the most attractive liveshows and broadcast on ShopeeLive such as 
9.9: Shopee officially launched Countdown Liveshow programme with  the opportunity to hunt for many gifts, valuable vouchers and a series of great deals and interactive time with various celebrities 
10.10: Live music show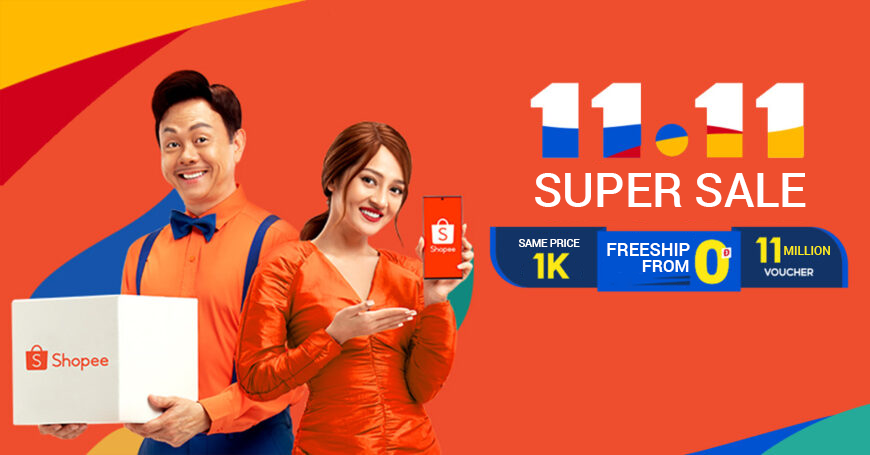 Shopee's super sale event last for 26 days, beside daily discounted product category, shopee also has: 
Vouchers, Deals: In this 11.11 Sale, Shopee has up to 03-time frames for code hunting on the whole floor at 9h, 12h, and 21h pm every day. Lasting from October 20 to November 11. Shopee also has the codes 111K, 11K, and 1111K applicable to groups of products as well Include: Consumer industries, fife sectors, fashion industries, electronics Technology Group  
Play Shopee games hunt vouchers: Gamers can play the game at the same time hunt various hidden voucher, discount codes as the award for victory 
Raise awareness: Shopee Vietnam officially introduces the fundraising program "Shopee 11.11 Million Hands". This is an activity that will take place together in 7 countries in Southeast Asia and Taiwan. The meaning of the program is to raise awareness in the community and raise funds to support children in need in each country.
Tiki marketing campaign
 This year singe day sale, Tiki's sale schedule lasts for 12 days with a variety of deals:
Freeship: Freeship code reduce 10k, 20k, 30k for order from 100k, 200k, 300k respectively 
Hunt deals: Daily deal available at 20h00 daily. During this Tiki 11/11 promotion event, vouchers and discount codes will be released continuously for customers to use when making purchases.
Combo buy 1 get 1 free: Tiki has a lot of combos to buy 1 get 1 to thank customers.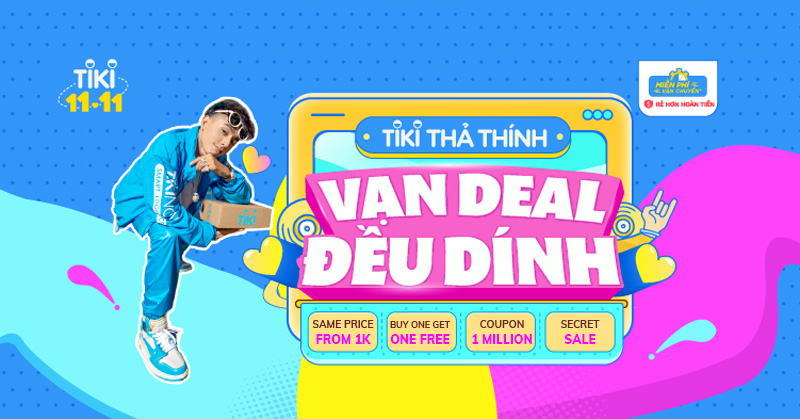 Sendo Marketing Strategy
In regards to the biggest end of the year sale event, Sendo has launched a series of promotions, attractive discounts with cheap deals in the time frames, cashback up to 30%. Flash sale only 11,000 VND, freeship single products from 99,000 VD, and many other promotions from various industries, categories.
True to the meaning of the theme "Red Number Sale" program of Sendo 11/11, not only is there a discount, but also the opportunity to receive the 9999 gold award and Yamaha Grande motorcycles.
On this Super Sale 11.11 Single Day 2020 this year, Sendo also launched many programs such as
Cashback: Buyers have the opportunity to redeem cashback on selective orders, products and time frame provided by Sendo's policy 
Flash Sale festival: Sendo brings out flash sale schedule at "golden hour" at 12:00 – 13:00 from 04.11 – 10.11, " freeship on all products" hours on 11.11 
Vouchers and discount codes
>>> Read more: Sendo Vietnam: E-commerce is not all about big cities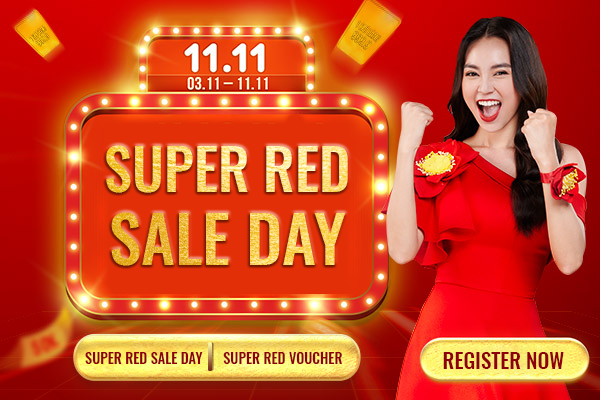 A quick sum-up
Like the past years, Lazada and Tiki are still the dominant eCommerce in Vietnamese market. But from my own point of view, Lazada has gradually gained over competitors in many aspects ranging from marketing branding campaign, marketing and sales events, especially winning over with word of mouth effect of Lazada's brand image this 11.11 Sale season. Shopee, on the other hand, might seem inferior on the marketing aspect but put more emphasize and attention on the discount method, giving away vouchers. For that reason the visual effect might not be competitive, it cannot be underestimated on gross merchandise value aspect. Tiki and Sendo might not be on the same rival as Shopee and Lazada, thus their marketing strategies solely generate revenue from existing customers based on both eCommerce floors. 
Stay tuned for our next updates on the the real figures that took place on this year Single Day 11.11 to see who is the real winner, shall we?
More Readings? 
>>> Read more: Boost Your Sales On Shopee With 16 Following Tips (Part 1)
>>> Free Guide: E-commerce in Southeast Asia
Boxme is the premier E-commerce fulfillment network in Southeast Asia, enabling world-wide merchants to sell online into this region without needing to establish a local presence. We deliver our services by aggregating and operating a one-stop value chain of logistic professions including: International shipping, customs clearance, warehousing, connection to local marketplaces, pick and pack, last-mile delivery, local payment collection and oversea remittance.