Earlier at the beginning of the Tet 2021, Vietnam once again had to face the second wave of COVID-19 with the huge outbreak of many positive cases in the northern part of Vietnam. As a consequence, this year's celebration is expected to be much different. With it being said that, retailers and business gradually close sooner, market fairs and seasonal sales offline are required to cancel. Consumer confidence is currently quite high relative to the rest of the world, there are still impacts from coronavirus that will continue to reverberate into the new year and affect the way consumers spend.
      >> Read more: What E-commerce consumers are buying amid the coronavirus pandemic
       >>Read more E-commerce during New Year 2021: Trends to watch out for
Let's take a closer look at the consumer trends you must be aware of before mapping out your Tet 2021 marketing initiatives.
Increasing digitisation 
Even before the onset of COVID-19, Vietnam was a global digital powerhouse, with a digital environment well advanced of many other developed nations.
>> Read more: The map of Vietnam Ecommerce (statistics from iPrice)
The coronavirus pandemic has only served to accelerate their digital evolution, with companies in Vietnam, particularly those who already had well-developed digital solutions, able to quickly pivot to observe physical distancing and drive rapid growth of a "stay-at-home" economy.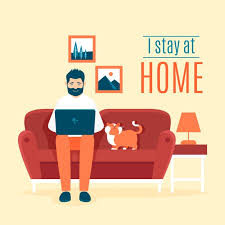 The tendency of online shopping among Vietnamese consumers is getting clearer and will endure into 2021. This online shopping trend is gaining popularity since the beginning of 2020 and reaching the peak point at the middle of the pandemic period.
>> Read more: How Gen Z shops online using social media

>> Read more: Social Commerce from the view of Southeast Asian online sellers

>> Read more: 3 online sales channels that guarantee success in Vietnam
Moving forward to 2021, it is reported that around 55% of shoppers like to continue buying online thanks to the extended benefits.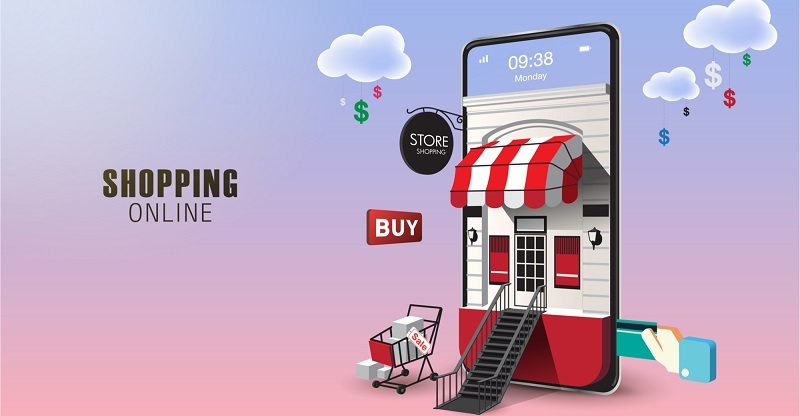 >>Read more:Vietnam Ecommerce platform: Who to choose?
According to the sales report of e-commerce marketplaces, the number of orders spiked sharply in the month before New Year's Eve. Specifically, Tiki stated that the transaction volume in January jumped 50% over the same period last year. This exchange is expecting stronger transaction volume during the peak shopping days to prepare for Tet 2021 to mid-February.
     >> Read more: Vietnam eCommerce marketplaces mark massive records on Single's Day sale 2020
Lazada Vietnam reported the number of orders placed during the Tet holiday sales festival in 10 days from 10/1 – 28/1 increased 2 times higher compared to last year's sales. Simultaneously, the system of genuine LazMall stores recorded an increase of more than 3 times in the number of customers and a 4-fold increase in orders.
    >> Read more: Become a Top Seller on Lazada: Tips and Tricks
   >> Read more5 things about eCommerce Vietnam 2020 you may have missed
Additionally, on the 28th of January, following the latest information about the positive cases in the public, the government encourages residents to stay at home, avoid gatherings and supermarkets start to have distance guidance for buyers. Consequently, consumers are more cautious than ever to be safe near the Tet holiday 2021, prefer the form of online shopping than going out to buy. 
Digitizing traditional Tet 2021
It can be seen that 2020 and 2021 embark a new era of digitalisation when consumers are heading towards the simplelization in the traditional Tet rituals. With the assistance of advanced technology and media forms, the new trends among the younger generation is to harmoniously combine tradition and modernity.
>> Read more:E-commerce during New Year 2021: Trends to watch out for
Tet is the most special, unique occasion in Vietnam's long history. The meaning of this occasion is the reunion in conjunction with erasing bad luck and The beginning of luck, however, Tet also brings worries to many Vietnamese people.
Specifically, according to a report by Arkki International, 23% of Vietnamese have the pressure of cleaning the house for the New Year, 15% feel under the gun for giving our red pockets for children and relatives, 14% experience discomfort in being asked about getting married, wages from the older generation. 
In that context, 38% of users expect brands to convey meaningful New Year messages on their behalf through campaigns, 35% of users expect digital channels to convey a more Tet atmosphere. Since then, the gifts or small lucky money given away also carry many meaningful messages, are personalized and still bold Tet.
    >> Read more:Lunar New Year: How to Boost Your E-commerce Sales 
Optimize spending for Tet holiday
In the phase of this Covid-19, a large group of employees, officers, and businesses undoubtedly struggle with finance. Preparing and spending for the Tet 2021 holiday is certain, however, users will tend to save money but still do not want to lose the eager and bustling spirit in Tet shopping. Under certain circumstances, the buying behaviours are shifted towards more online-based and takes place mainly in the e-commerce marketplaces.
   >> Read more: E-commerce during New Year 2021: Trends to watch out for 
Consumers tend to spend less and consider more when shopping. Specifically, according to Adtima research, 76% of users actively searching for a sales channel are committed to price stabilization; 64% search for promotions or discounts; 39% choose a brand to provide after-sales and customer care. In particular, 21% of customers were more open to playing the brand's interactive game or watching ads to receive special promotions.
  >> Read more: What E-commerce consumers are buying amid the coronavirus pandemic
Relatively, e-commerce marketplaces witness a sharp spike of around 25-26% in the number of orders placed online. The trend of shopping online on recent occasions has changed dramatically, with 39% shopping on e-commerce websites, 33% shopping on social media, and 22% on other platforms. Thanks to the integrated and smooth shopping experience, online shoppers have a better view of shopping on Vietnam's e-commerce marketplaces and online websites. Consequently, paving the way for businesses to implement more interesting and breakthrough marketing strategies to conquer users.
>> Read more: Social Commerce from the view of Southeast Asian online sellers
          >> Read more: E-commerce Insights: How Southeast Asians shop online 
Occasion for family bonding 
After the upheavals caused by COVID-19, is when Vietnamese people realize more the importance of family, live true to their feelings and connect more with loved ones.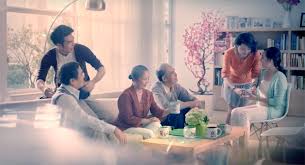 50% of respondents plan to spend the whole Tet 2021 holiday with their family, and only 19% spend time with their lover or friend. This situation stems from the social stretch of Covid-19, which makes people have more time with their families, helping them to understand and appreciate the values of the home.
This explains the increasing tendency of Vietnamese people to choose to stay with family rather than spend time travelling in the New Year. They also want to give their loved ones meaningful gifts and interesting activities to bond with family members.
         >> Read more:E-commerce during New Year 2021: Trends to watch out for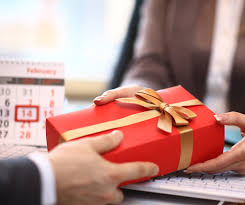 Accordingly, ads deliver messages of family affection, evoking the meaning of cherishing your loved one will conquer users and build feelings for customers. Enterprises also need to provide cost-effective products and many shopping solutions for customers to have a more complete Tet season.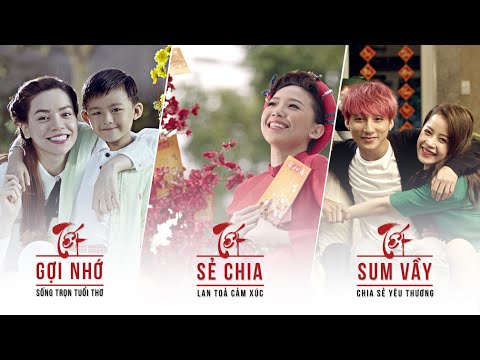 More readings?