Without a doubt, since 2005 Shopee has been one of the fastest-growing and most used e-commerce marketplaces in Vietnam.
>>Read more: Entering the Southeast Asia E-commerce market: Why Shopee?

>>Read more:Why is Shopee successful in the whole SEA region?

>>Read more: How Shopee's marketing strategy steps up in the SEA sales event 2020
That's why the online marketplace is becoming more and more competitive. Therefore, choosing keyword tool Shopee to optimize SEO for products is extremely important. In this article, Boxme will share with you how to a tool specialize in pushing your keywords to a higher position on the page- Keyword tool Shopee.
>>Read more:Shopee keyword tools; How to get to Shopee top keyword ranking

>>Read more:Business Solutions: Shopee boost product, store analysis tools, and more
What is Keyword tool Shopee?
The keyword tool Shopee is a tool that Shopee makes available to its channel partners. The tool's goal is to allow vendors to bid on keywords in order to display advertising on search results pages, similar to how CPC works on Google. The tool will supply us with keywords that customers frequently search for in relation to the product for which you plan to run adverts.
>>Read more:How to increase sales in Shopee with these 3 features

>>Read more: Shopee Tips & Tricks; How to boost sales in Shopee (Updated 2020)
You must have a seller account (connected with your Shopee shopping account) in order to utilize this tool, and it is sufficient that you are selling something.
Steps to determine hot keyword
Step 1: Google search keyword
Simply go to Google, input a term regarding the product that you believe others will look for, and Google will recommend a number of other keywords at the bottom of the results page. For all new sellers, this is the most typical method. When you search, you'll pick up a number of keywords, which can help you build a mental picture of the thing you're selling.
>Read more: Boost Your Sales On Shopee With 16 Following Tips (Part 1)

>>Read more: Boost your sales on Shopee with 16 following tips (Part 2)
Step  2: Filter and choose top searched products on Shopee 
The products with the biggest sales in a certain category will be highlighted on the App Shopee homepage each month. These are also products with a significant volume of searches.
Step 3: Keyword tool Shopee Keywordtool.io
Keywordtool.io is the most widely used keyword search engine nowadays. This tool will allow you to determine the exact search volume for a certain keyword over the course of a month.
Note that with the free edition, you may only monitor a limited number of keywords, not Search Volume (total search volume) or other indicators like Trend (search level), CPC (price), and Competition.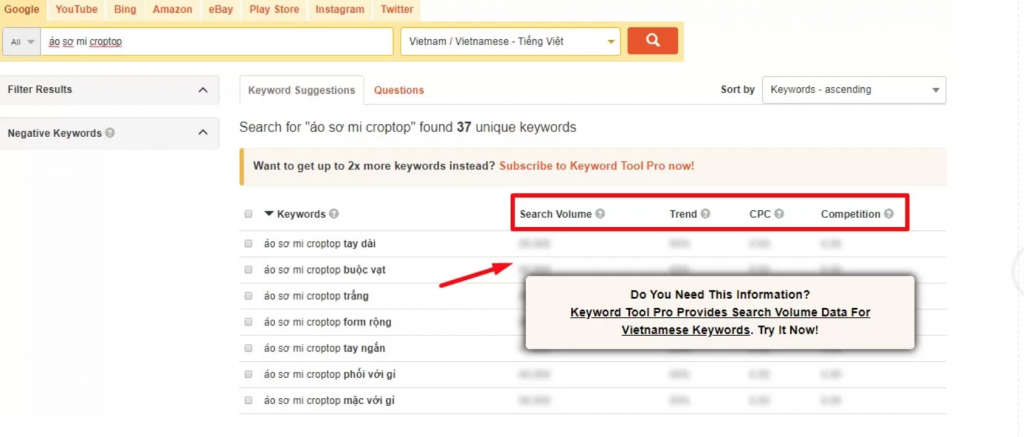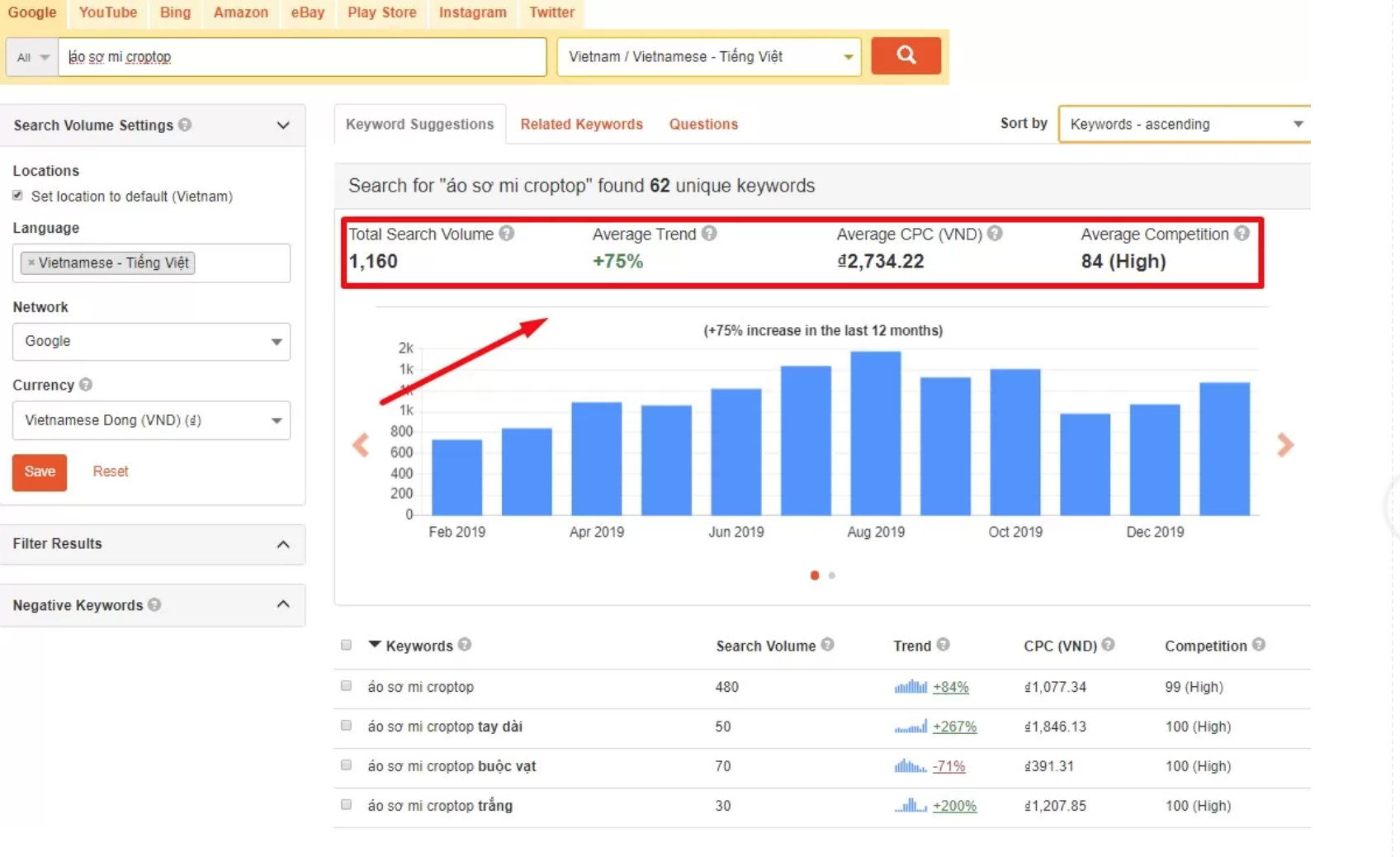 Step 4: Use Shopee's search engine
When you paste a term into the product "search bar" on the Shopee homepage, the website will recommend related keywords – these are the keywords that consumers frequently search for.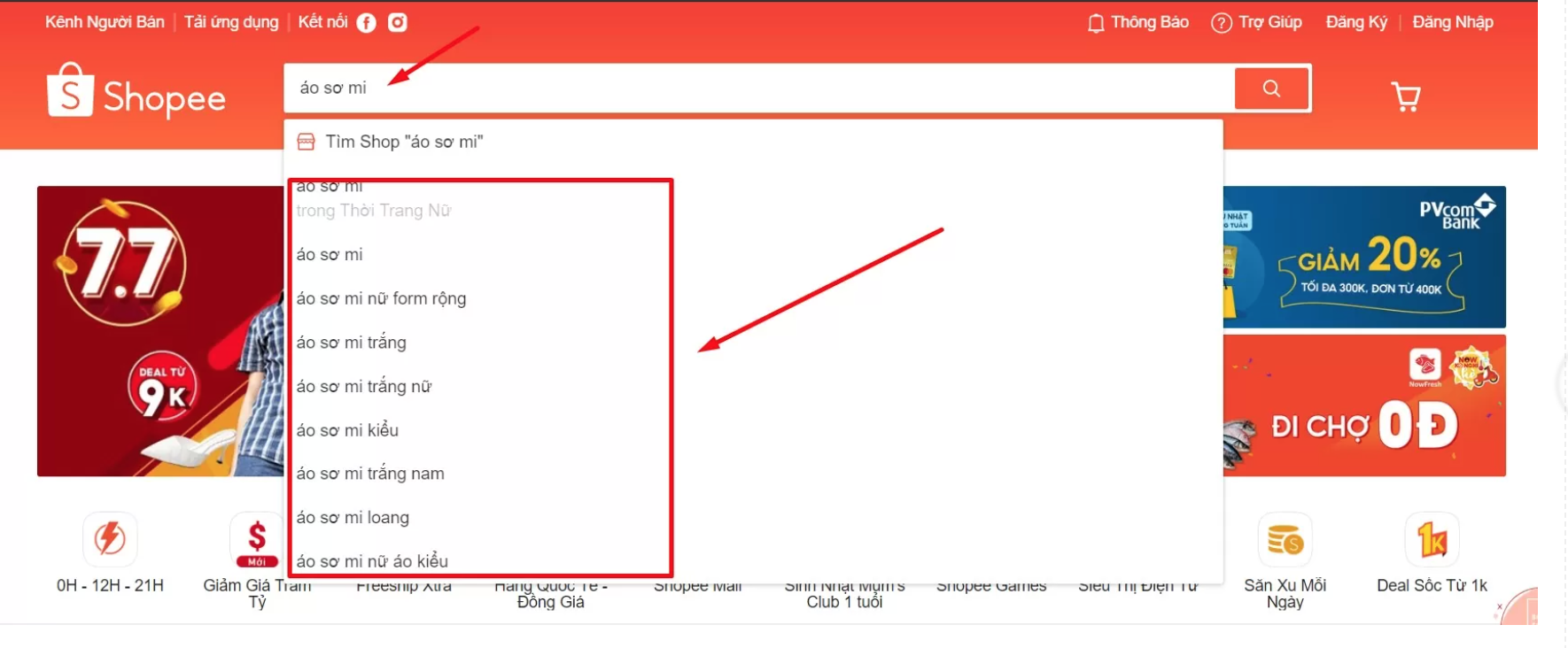 Step 5: Check directly with Shope's keyword suggestion tool at Seller channel
After you've gone through the first four phases, you should be able to determine the important keywords and keyword clusters. Those keywords are entered into the Add keywords area of specific programs. When you enter a keyword and click search, the shopee system will examine the keyword search rate in 30 days for you, as well as the reference bid. Your duty is to incorporate the keyword into the ad as soon as possible.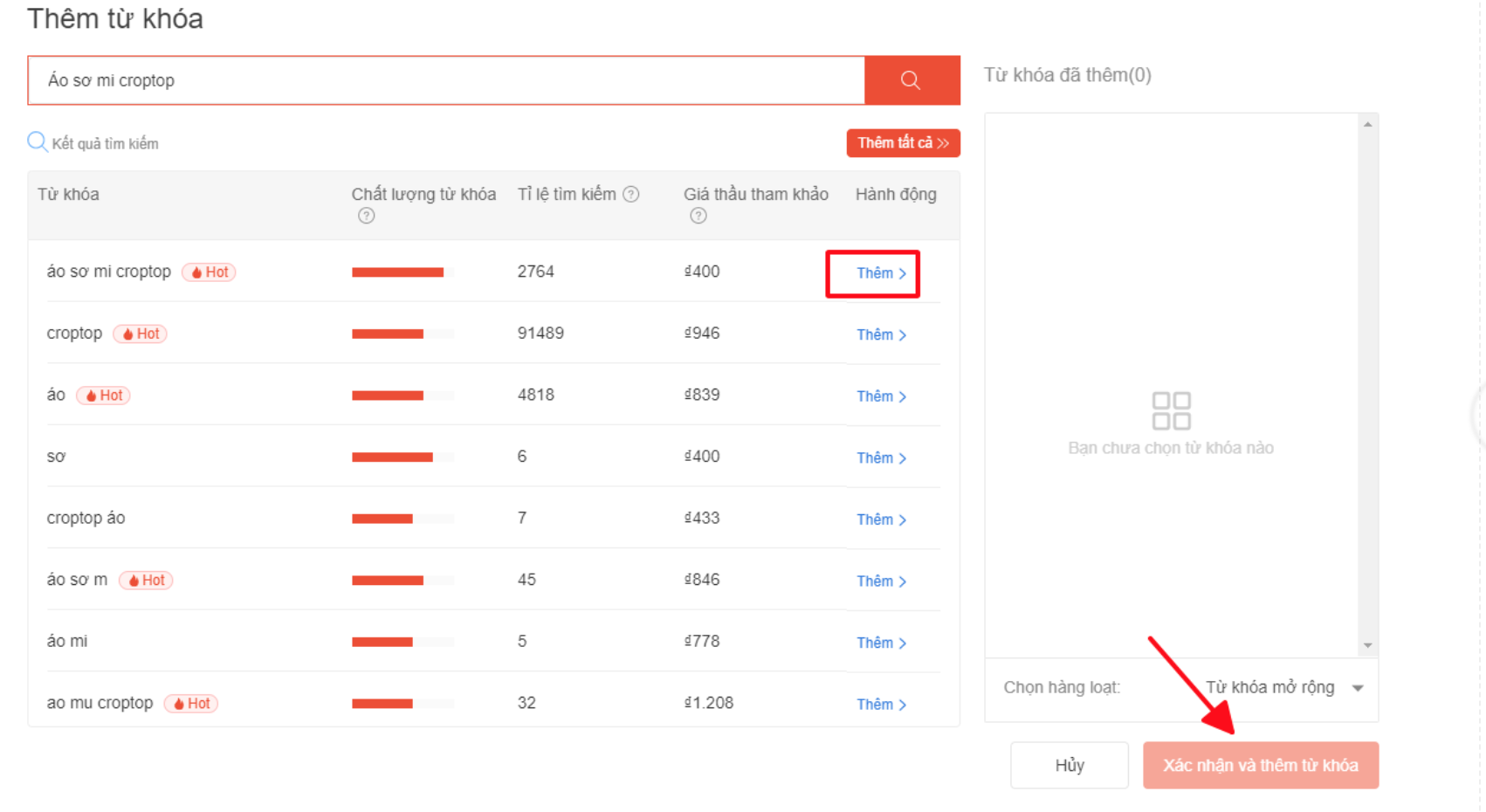 >>Read more: Shopee keyword tools; How to get to Shopee top keyword ranking

>>Read more:Business Solutions: Shopee boost product, store analysis tools, and more
How to create keywords with Shopee keyword tool
Step 1: Access Search Ads section
On Shopee, go to the Seller Channel section and follow the steps below to access it: Shopee Ads > Search Ads > Home > Marketing Channels > Shopee Ads > Search Ads
Go to the Search Ads section of the Keyword Bidding section
Scroll down to get a list of your products that are now running advertising. Here, detailed metrics on advertising performance and progress will be given. This field will be blank if you've never run an ad.
 Advertising statistics on Shopee
Step 2: Access to  keyword Tool Shopee
Click on any product to obtain full product data if you've already run an ad. This is the section where we will select keywords to use in our product advertisements. It's similar to using Google Keywork Planner to find keywords for Ads.
Step 3:  Save keyword
You select "Confirm and add keywords" after adding all of the ideas, and an interface with all of the stored keywords appears. You copy all of the keywords and manually paste them into the excel file. So you've already created a list of Shopee-specific SEO keywords?
More readings?
>>Read more: Uncover Shopee pricing strategy for retailers 2021

>>Read more: Shopee keyword tools; How to get to Shopee top keyword ranking

>>Read more: Business Solutions: Shopee boost product, store analysis tools, and m
About Boxme: Boxme is the premier E-commerce fulfillment network in Southeast Asia, enabling world-wide merchants to sell online into this region without needing to establish a local presence. We deliver our services by aggregating and operating a one-stop value chain of logistic professions including: International shipping, customs clearance, warehousing, connection to local marketplaces, pick and pack, last-mile delivery, local payment collection and oversea remittance.