This year Singles' Day 11.11 day has come. On this day, millions shopper across the Southeast Asia region has been saving up to start splurging on their shopping wishlist on this day especially. Top leading eCommerce marketplaces like Shopee, Lazada was throwing attractive promotional discounts across their site which enable to increase tremendous orders, sales on this day alone. Shopee's marketing strategy has been skyrocketing in all eCommerce marketplaces across SEA region (according to report from iPrice).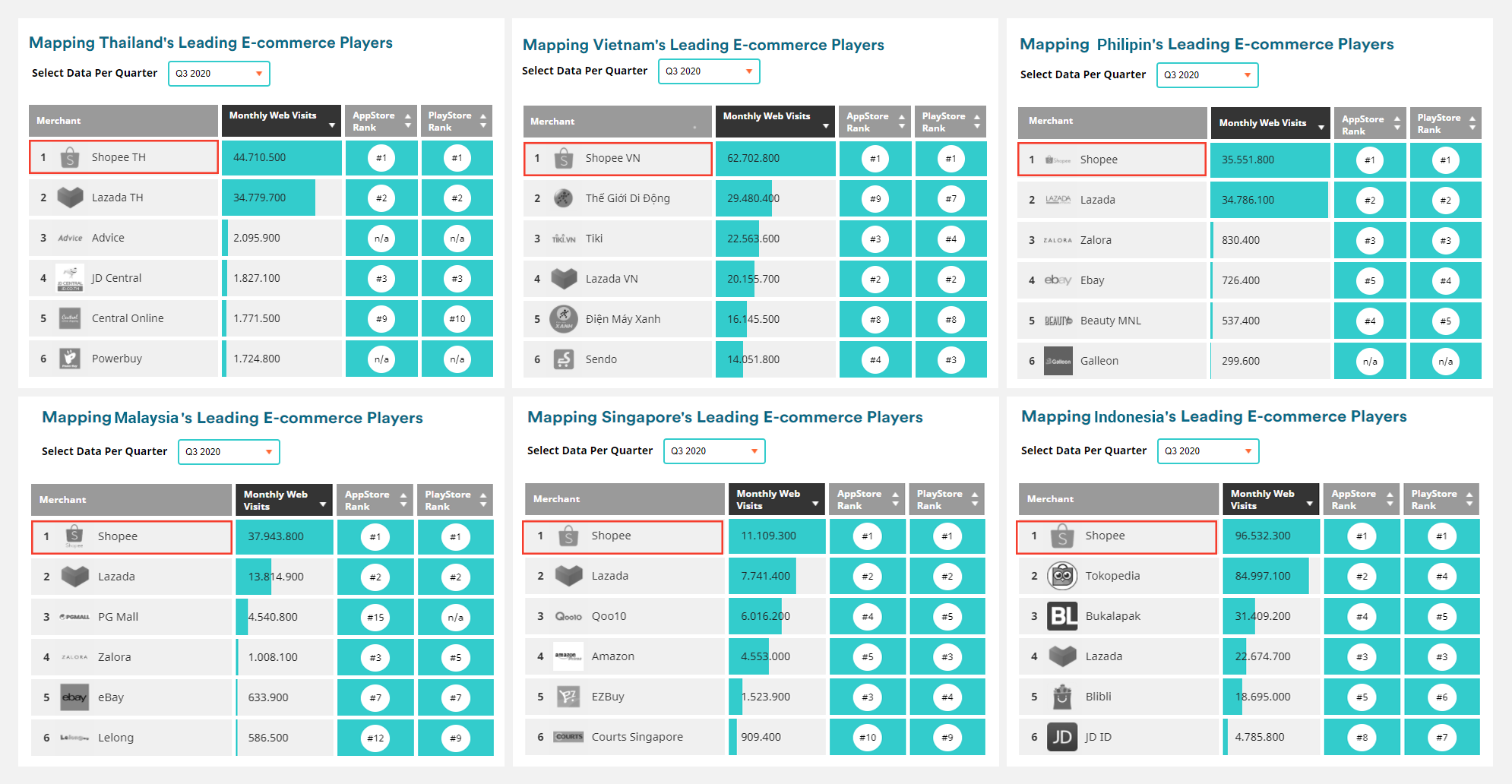 (Cited in Iprice.com)
With the continuous successful marketing strategy of Shopee, in the year 2019, Shopee recorded 70 million items sold in the first 24 hours which triple the sale last year. Additionally, Shopee sale performance has some impressive number to show, sold more than 187.606 items in the 60s, offered over 113 million deals, 65 million total shops live views. 
This year, as the SEA market has got crowded and more competitive, shall we dive in more to see how Shopee's marketing strategy steps up in this seasonal sale game and set themselves from other competitors.
Shopee's marketing strategy says to engage more with customers.
The core of Shopee's philosophy is customer experience, which the company tries to connect and enhance through social features.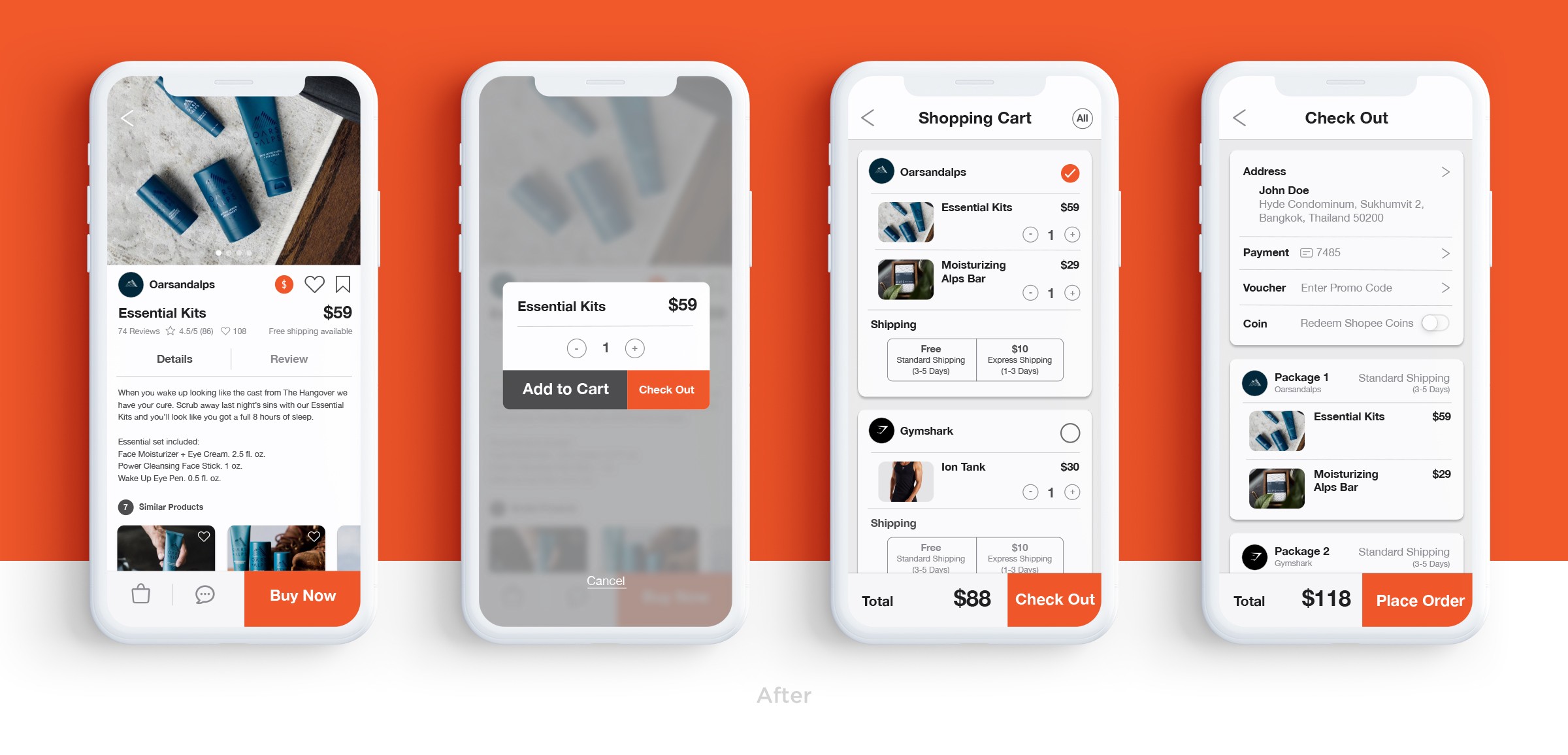 As stated by Chris Fend, CEO of Shopee that as the first shopping event took place in 2016 and has reached further with an increasing number of sellers, brands and partners celebrate this special day with Shopee. Chris explained Shopee's marketing strategy to get ready for the biggest sale event, there are few aspects that need attention which are 
Shopee's website: Chris wants to put extra steps on ensuring the supporting system available during the sales period and maximize the site's technological availability which enables retailers and brands to manage properly, correctly, and smoothly the upsurge number of orders during this 2020 11.11 sale season.
Tutorial course on the website: Also known as Shopee University, these series are an important part of Shopee's marketing strategy in connecting with partners. This helps brands and sellers with instructions on establishing, running, and controlling their online tills on the website. Furthermore, dedicated lessons available on summing up what to expect for sellers on big sales day.
New feature: Shopee intends to insert more friendly useful facets on the website for buyers to easily navigate the site. For example schedule notifications for upcoming sales and stock of their wishlists, make use of the in-app games to earn extra rebates.
>>> Related article: 3 key factors that contribute to Shopee's success
Shopee's in-house marketing strategy
On the daily basis, Shopee's in-house marketing department works together to an integrated and 360-degree marketing approach to keep customers participated in all Shopee's online, offline platforms.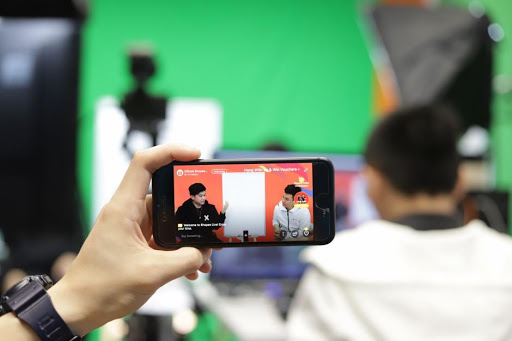 On the upcoming big day sales, the marketing team has put effort to enhance customer engagement on all channels as much as possible by these means 
Kick-off offline channels with celebrity ambassadors: Shopee's marketing strategy progressively aims to further boost the brand's coverage and boost visibility about the upcoming 11.11 sales. Doing this by feature celebrity, KOL endorsement on every Shopee's advertisement and offline marketing campaign.
Out-of-house initiatives: Shopee utilizes the celebrity endorsement on the banner, poster, billboard on buses, taxis, trains.
Local influencers engagement: Shopee targets to work more closely with local influencers to further promote the upcoming sale event 11.11
As the annual 11.11 sales come around the corner, the pressure is getting higher on Shopee's marketing department to deliver and come up with an up-level strategy to outrage the rival Lazada such as splurge more, introduce more facets to intensify the e-commerce experience.
>>> Read more: Boost Your Sales On Shopee With 16 Following Tips (Part 1)

>>> Read more: Boost your sales on Shopee with 16 following tips (Part 2)
Shopee's marketing strategy to support sellers
Thanks to the sharp growth of eCommerce marketplaces in SEA, there is a growing opportunity for SMEs, retailers, and brands. This is proven with Shopee, as the number of sellers on Shopee's website raise around 60% annually.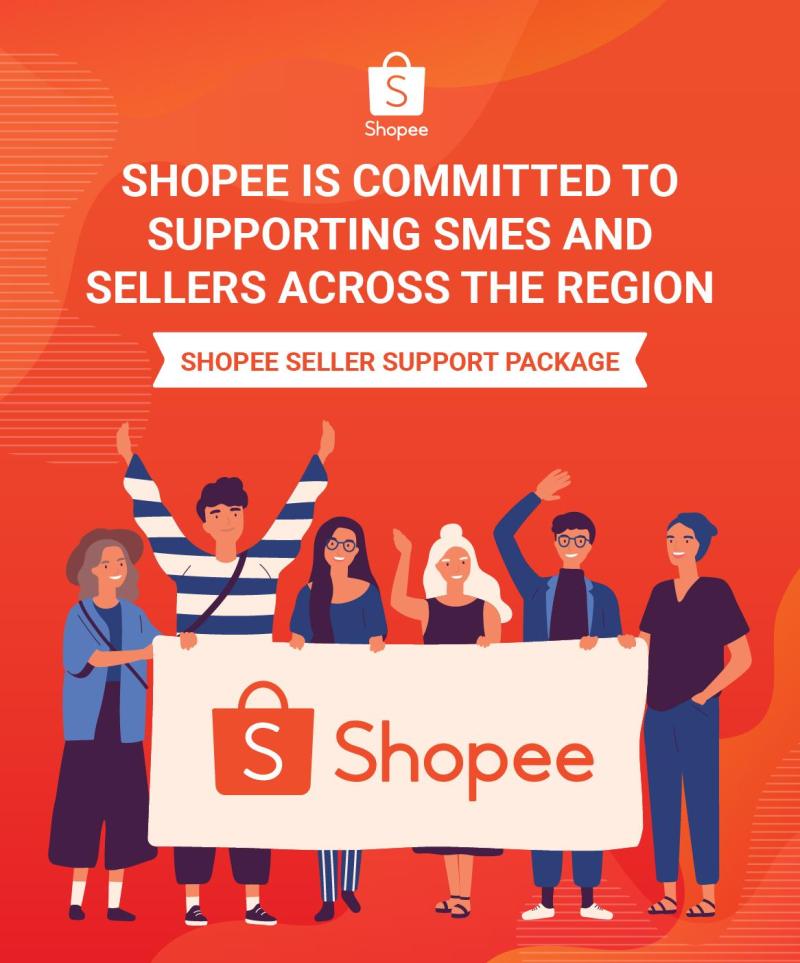 To cope with the constant growth, Shopee's marketing strategy is to come up with support solutions that match all SMEs 
Shopee 9.9 Super Shopping Day: All sellers signed up for Shopee's Seller Support Package in April, during 9.9 sale day Shopee will highlight these new sellers throughout super sale days 9.9, 10,10, and 11.11. Sellers has reported 6 times higher in the number of orders during that period
Shopee University Program: This program includes online Seller Education Hub, Shopee Masterclass, e-tailer's social commerce tutorials which insist sellers on improving e-commerce skills along with familiarizing with the Shopee Live platform.
International connection: Shoppe's marketing strategy to reach out for international connection among local, global brands with the region's digital-first shoppers. At the beginning of 2020, Shopee has successfully connected 600 brands with big-name as Samsung, Disney, and L'Oreal which generate 2,5 times sales during 10.10 sale days.
Besides preparing for the massive sales 10.10, Shopee steps up their marketing strategy by putting emphasis on their partners, offering more opportunities for their online shopping value chain consisting of businesses, retailers, sellers.
>>> Read more 3 key factors that contribute to Shopee's success
Shopee's commitment to support community
On top of pushing out Shopee's marketing strategy to boost sales, Shopee is also dedicated partial sale to charity.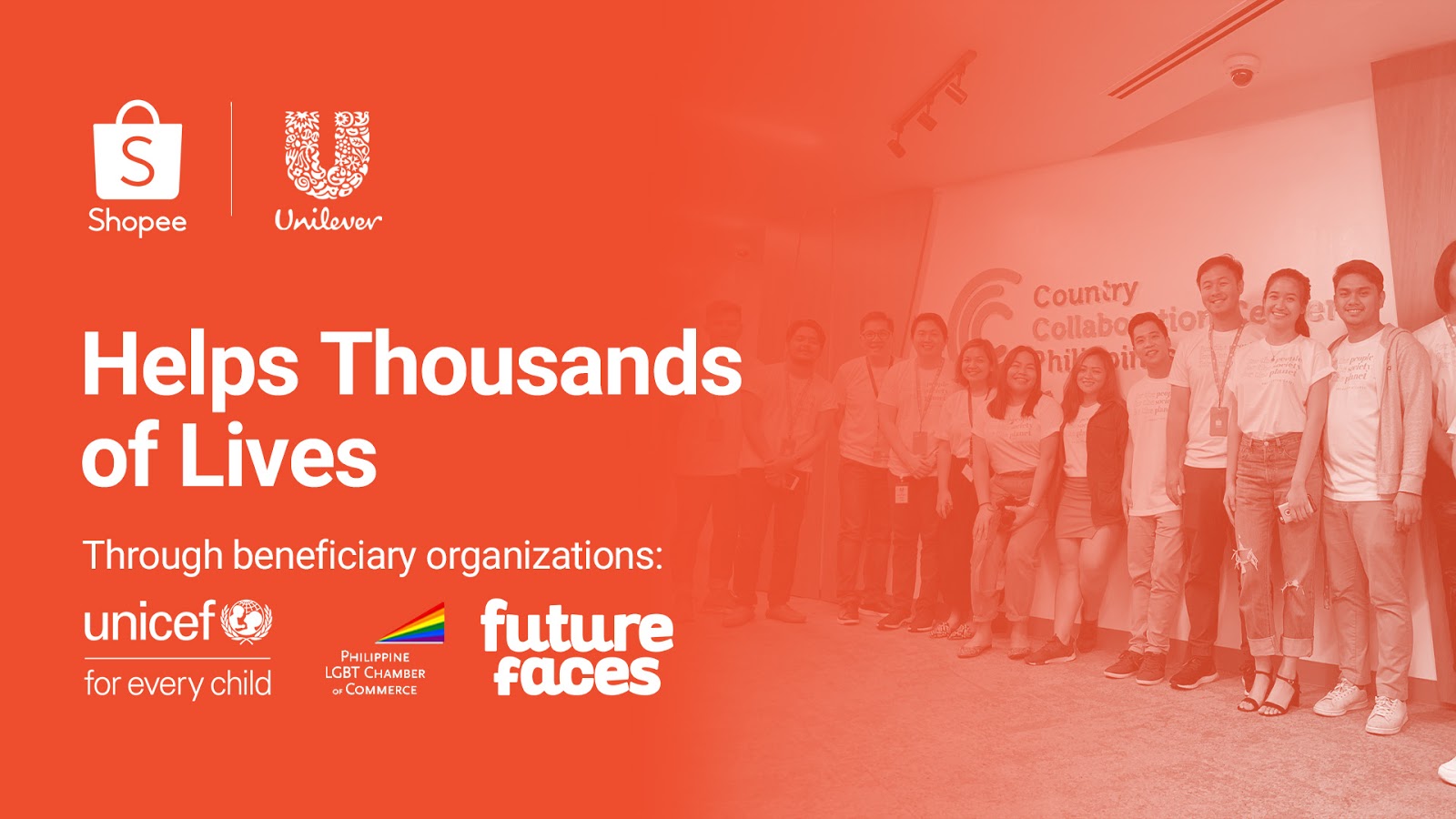 This year, Shopee establish Shopee 11.11 Big Charity Drive which will take place in each of Shopee's SEA markets. This Charity's objective is to raise funds and awareness for underprivileged children who are in such difficult conditions along with cancer research programs within the region.
In each region of SEA markets, Shopee aims to coordinate with the trusted national organization, celebrities, and biggest brands.
Final words
It is predicted that the eCommerce sales this year will soften due to the current economic situation of the Covid 19 Pandemic. Leading eCommerce marketplaces are racing with upgrading marketing strategy to ensure sales during the 11.11 event. Shopee has paved the way for a leader in the eCommerce marketplaces with various marketing strategies including the introduction of new features to strengthen customers' engagement, in-house marketing, initiatives to support sellers, and a new Charity program. Additionally, on 11.11 what do we expect from Shopee's sale program, and how successful Shopee's marketing strategy in 2020 sales event.
More Readings? 
>>> Malaysia, Your Next E-Commerce Destination

>>> How Vietnam E-commerce marketplaces roll out 2020 Single Day 11/11 marketing campaigns?
About Boxme: Boxme is the premier E-commerce fulfillment network in Southeast Asia, enabling world-wide merchants to sell online into this region without needing to establish a local presence. We deliver our services by aggregating and operating a one-stop value chain of logistic professions including: International shipping, customs clearance, warehousing, connection to local marketplaces, pick and pack, last-mile delivery, local payment collection and oversea remittance.