It is obvious that any retailers in Shopee e-commerce marketplaces acknowledge the importance of website traffic, organic search. There are two available methods for retailers to enhance these two features 
The first method involves the amount of positive, 5 stars review, good feedback including pictures, videos and higher percentage of return customers
      >>>Read more: Boost Your Sales On Shopee With 16 Following Tips (Part 1)
The second method, the one we will dig in further today, which is to optimize shopee keyword tools. Professional salespeople optimize your title tag continuously (monthly / quarterly or even weekly). Now Boxme will introduce ways to optimize shopee keyword tools effectively 
1. Product title correlation with product category 
Some product line boundaries but for the same product are ambiguous. If you pay more attention to it, product titles are sometimes not very relevant to the product category. For example: a retailer with the introduction tag for selling Measure the height of the magnet to play music, this product could be categorized as mother and kids section or even bedroom decoration. 
Various retailers do not take the product title into consideration, yet not recognizing the significance. With the appropriate keywords, users find it easier to navigate the wanted products by using the Shopee keyword tools
2. Second level keywords 
The definition of HOT keywords are the popular one with high click through rate and visited multiple times by users. Consequently, retailers have a tendency to utilise the HOT keyword. Nevertheless, there are some particular circumstances in which business owners should avoid using the HOT keywords.
 It sounds ridiculous but in fact it is very reasonable when compared to the top shopee products. The hot keywords are met with a lot of stars from best-selling rival shops. Their products are nothing outstanding compared to them. Search will make an impression, but the CTR will also be low, and the products will become harder and harder to find in search.
For example: Search volume for the keyword "Dining chair" in the mother's industry is 3000, 5000, then on the home page, there are products sorted by sales. There are products with sales from 5,000 to 10,000, beautiful product images, cheaper price than my shop (300 sales).
Therefore, the most popular keywords are not yet the best keywords to use. It is advisable to pay attention to the degree of relevant competitors, as well as the product quality.
      >>>Read more: Boost your sales on Shopee with 16 following tips (Part 2)
3. Add in HOT shopee keyword tools in product title
It is such a commonplace in Shopee to have various retailers selling the same product in the same category.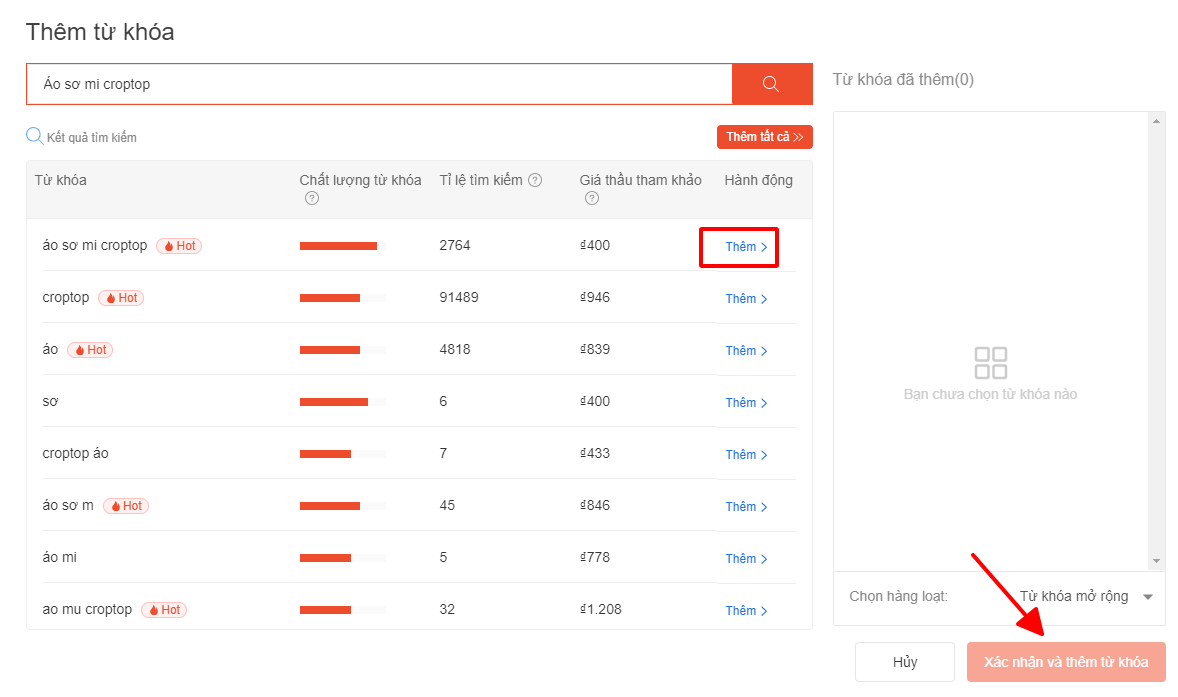 >>> Read more: Shopee Tips and Tricks; How to boost sales in Shopee (Updated 2020)
Surely you and your competitors are sharing SEO keywords that are very natural. Anyone who sells an Iphone 11 Pro Max has the same keyword as Iphone 11 Pro Max. However, if you want to get more traffic than your competitors, then you need to add other hot keywords in a "reasonable" way.
Modifications of product names are critical, for instance, with the shopee keyword tools Iphone 11 Pro Max, names can vary from International model Iphone 11 Pro Max 2019, FPT insurance Iphone 11 Pro max,… 
As a result, you will have to do is list out all the hot keywords and the recent search rankings of those keywords, and then divide it among the products of your entire Shop
4. Instructions on using spaces 
A lot of people have passed words saying that typing the title without spaces with the purpose of saving space and writing more words. Contradictory, in some cases, this method is not proven to bring back any benefit. 
But there are cases where instant writing sometimes helps you get a better display. For example, with keywords that customers search for with instant keywords, it makes sense.
For example: When you search for more people type iphone11 or iphone 11 more you can consider the relevance of your product and that of your competitors to make a decision.
>>> Read more: Guides on how to build a successful Shopee business model in 6 steps
5. Copy the title of the competitor with the leading product
This is a sensitive topic to talk about. In order to do so, business owners have to follow critical rules such as: all the product description, service, videos and pictures are identical. Furthermore, retailers have to lower the price with the aim of achieving customer's attention over other competitors. 
Though this method is not highly recommended to follow as the risk of reverse advertising effect this might bring. 
6. Study the title in relation to the key indicators
Key indicators that are vital for retailers to understand and control are CTR, Conversion rate, Bounce rate, Comprehenship score 
For example:
 1 product A can be searched with 2 keywords Sanitary and Baby Potty.
With the keyword sanitary wares, the product is on top 3
As for keywords for children, the page 3
Based on this example, the ranking of Shopee keyword tools depends on certain criterias.  
7. Do not include unrelated words in product title 
According to Shopee's selling rule, retailers are allowed to write up to 120 words in title. Many enterprises choose to take up complete 120 words in just one title which leads to the ecessives unrelated and repeated words. 
In the title some products are unusable but you still try to include them to increase search traffic. This is not good, if you see good with 30-40 words then maybe ok with that title, you don't have to add irrelevant keywords.
9. To sump up 
Shopee – being the predominant e-commerce marketplace in both Vietnam and Southeast Asia region, which leads to intense competition among retailers within the platform. 
    >>> Read more: Why is Shopee successful in the whole SEA region?
There are various articles relating to Shopee's instruction to increase sales. One of the most omissive criteria for a leading product in Shopee is the optimization of product title – Shopee keyword tools. This is the key tool buyers use to search for products and brands, accordingly, any retailers should acknowledge the importance as well as the strategy to optimize the Shopee keyword tools of their products. 
10. More reading?
>>Read more:Boost Your Sales On Shopee With 16 Following Tips (Part 1)

>>Read more:Boost your sales on Shopee with 16 following tips (Part 2)

>> Read more:Shopee Tips and Tricks; How to boost sales in Shopee (Updated 2020)

 
About Boxme: Boxme is the premier E-commerce fulfillment network in Southeast Asia, enabling world-wide merchants to sell online into this region without needing to establish a local presence. We deliver our services by aggregating and operating a one-stop value chain of logistic professions including: International shipping, customs clearance, warehousing, connection to local marketplaces, pick and pack, last-mile delivery, local payment collection and oversea remittance.