After the Tiger New Year 2022, E-commerce platforms continue launching "Big Sales" promotions. Shopee's "Super Consumption Association", "Big Sales Salary" and upcoming "Lazada's Birthday 27.3" will be 3 super promotion events in 2022 of Vietnam E-commerce. These are also the most attractive events which consumers expect this month.
>>> Read more: [Case Study] Boxme supports Tokidoki remove operation difficulties in E-commerce business
E-commerce is the driving force for development
E-commerce has re-confirmed its importance to the Vietnamese economy in 2021. According to forecasts from experts, E-commerce will continue to thrive and create new opportunities in 2022. Revenue is estimated to reach USD 14.8 billion by 2022 with a CAGR (2022-2025) of 16.96% per year.
The COVID-19 pandemic has a negative impact on the economy but shortens the distance between sellers and buyers. This is a great opportunity for businesses to plan new business strategies, access modern distribution channels to expand markets and recover post-pandemic.
>>> Read more: [Case study] Boxme supports SexyLook process automated 1.832 orders in all sales channels in 11th November campaign
March 2022 – Kickstarting "Big Sales"
This March, E-commerce platforms have launched big promotion campaigns, stimulating consumer demand after the Lunar New Year holiday.
Shopee 15.3 Super Consumer Association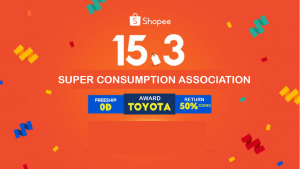 Shopee 15.3 – Super Consumer Association is the biggest shopping event in the first half of 2022 for many brands/online sellers and only takes place in one day.
In the first 2 hours on March 15, the number of orders sold increased 5 times compared with the normal day, more than 36 million vouchers were used every hour. In addition, the number of orders on Shopee Mall also increased 5 times compared with normal days.
Categories such as Beauty, Home & Life and Fashion attract high consumer interest. The products such as facials care, fashion accessories, and skin & body care products reached most purchases.
>>> Read more: [Case Study] Boxme supports Dongwon to build successful custom B2B and B2C management system
Shopee 25.3 Big Sales Salary
March 25 – March 27 will take place the Salary campaign in terms of Big sales – Good prices.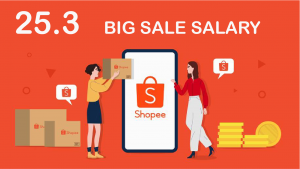 If you missed the sales campaign on March 15, don't worry because Shopee has another sales at the end of this March. With a series of attractive offers such as:
Freeship Xtra to 70K.
Discount one million VND via ShopeePay.
Payment voucher 50% off up to 1 million VND.
Flash Sale 6 time frames per day: 0H – 9H – 12H – 15H – 18H – 21H.
Brands deal from 100K.
22.3: Hunting vouchers open early – discount up to 1TR, use on March 25
>>> Read more: E-Commerce Trends in Southeast Asia First Half of 2022
Lazada Birthday 27.3
Lazada Century Birthday is one of the four biggest Lazada's events taking place from March 27 to 29, 2022. Lazada gives you a cumulative voucher up to 1 million VND and promotion from partners.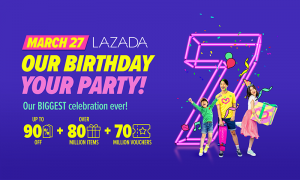 Teasing 24.3 – 26.3: This is the time to add the purchased products in the shopping cart and collect the discounts. At the same time, participate in interactive games to get vouchers.
D-day 27.3 – 29.3: are the 3 core days of Lazada's birthday.
Especially, 0H-2H on March 27th is SUPER BRAND SALE with offer millions for all products on LazMall – Lazada's genuine store.
After Party 30.3 – 31.3: These last two days are great opportunities to "close deal" with the last deals and vouchers of March.
>>> Read more: 5 Ways To Boost Sales For Your E-Commerce Store In 2022
Conclusion
The above is a summary of the biggest promotion events in March 2022 of Vietnamese e-commerce platforms. If you are an E-commerce seller, prepare carefully your own business strategies for the best results.
About Boxme: Boxme is the premier E-commerce fulfillment network in Southeast Asia, enabling world-wide merchants to sell online into this region without needing to establish a local presence. We deliver our services by aggregating and operating a one-stop value chain of logistic professions including: International shipping, customs clearance, warehousing, connection to local marketplaces, pick and pack, last-mile delivery, local payment collection and oversea remittance.