If you are looking for ways to boost sales for your eCommerce store, this article can help you. Here are 5 tips on how to effectively increase sales in 2022.
>>> Read more: E-Commerce Trends In Southeast Asia First Half Of 2022
5 ways to increase sales for e-commerce stores
E-commerce has become an integral part of the global retail, especially in the post-pandemic.
1. Brand identity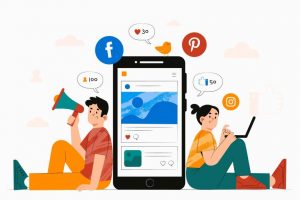 If you want to increase sales, the first and foremost thing you should do is build credibility and customer relationships with your brand. You should focus on a clear and consistent brand message. Your sales will be affected by how you position your business.
2. Take advantage of advertising
In the development digital period, it is essential to utilize the full power of digital marketing to increase sales volume alongside other marketing strategies to increase sales.
Using ads, you can create and target detailed consumers by making custom ads. You can change your ads to attract custom customers. You can also track all the pages your customers visit, the products they click on, and automatically send targeted offers based on their activity.
3. Diversify sales channels
If you want to get high sales, you should sell on as many channels as possible. The more customers you reach, the higher their chances of buying.
To increase sales, you might consider omnichannel retail or integrating your eCommerce platform with a marketplace.
4. Optimizing the payment process
Maybe you don't know:
Therefore, optimizing the payment process is an extremely important factor in deciding the purchase of customers. To complete the payment process, you should create easy, secure, and offer as many payment gateways as possible.
5. Promotions of E-Commerce stores
The promotions will attract and stimulate the shopping behavior of customers. You can use monthly, quarterly promotions with major events. Try to create a sense of urgency by using time-appropriate special offers on limited edition products.
Conclusion
Hopefully this article can help you answer tough questions like: What affects sales? Why is sales volume important? How can you improve sales performance? What are the strategies to increase online sales?
Experiment with both innovative and trendy ways to find a sustainable strategy. The key to success is the effective and appropriate integration of both the eCommerce platform and the marketplace.