Vietnam's e-commerce has become an attractive market thanks to its prompt growth even during the pandemic. And that is also the reason why many international brands (include 11Corp) expect to expand to Vietnam in particular and Southeast Asian countries in general.
However, the biggest barrier is locality, each country uses its own language and currency. The lack of understanding of market regulations, languages and different business models in each country makes it difficult for many businesses to take advantage and fully exploit the commercial potential of this market.
Faced with many difficulties in expanding the business to Southeast Asia, 11Corp corporated with Boxme as a strategic partner, supports to deploy 11 Corp's business easiest in Vietnam without any barriers.
Read more: 
>>> [Case Study] Highlands successfully transformed business model during the pandemic
>>> [Infographic] The Development Of E-Logistics Industry In Southeast Asia
About 11Corp
11Corp is a company in charge of distributing specialized Korean cosmetic products to the international market. Currently, 11Corp owns major brands in Korea such as A'ddict, Growus, Ladens, Daily Habit…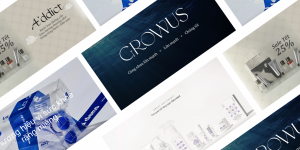 These brands are popular in China, Taiwan, Japan, Korea, USA, Singapore and Hong Kong. And Vietnam is one of the latest markets published for sale by 11Corp in December 2021.
>>> Read more: 5 Ways To Boost Sales For Your E-Commerce Store In 2022
Difficulty in penetrating Vietnam
In Vietnam, domestic sales businesses also face many difficulties, while 11Corp is still a completely new Korean enterprise in Vietnam, it is inevitable to meet many obstacles. Especially the difference in language and shopping culture.
Play role as an enterprise that has directly operated in each country in the region as well as has a wide network of domestic and international partners in all countries, Boxme has helped 11Corp to deploy its business in Vietnam more quickly. Boxme supports them to handle customs clearance and give best process based on its experience in Fulfillment.
>>> Read more: E-Commerce Trends In Southeast Asia First Half Of 2022
Solving operation problems
Difficult operation is the biggest problem for 11Corp when deciding to launch for sale in Vietnamese. Because 11Corp's headquarter is located in Korea, all business activities must be controlled remotely such as building a Customer Care team, looking for a professional and reputable Fulfillment service partner to send a quantity of goods with high value and long-term corporation, rotated cash flow regularly…
For that reason, 11Corp has cooperated with Boxme to break down the barriers when operating remotely.
Firstly, Boxme has a professional logistics system and facilities that satisfy international standards. Central warehouse systems in Hanoi and Ho Chi Minh City with a total area of over 18,000 SQM both have prime locations, making import/export goods faster and easier.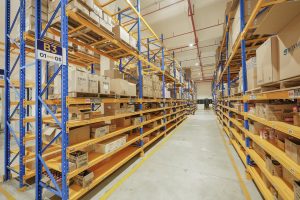 Secondly, Boxme has nearly 8 years of experience in the Fulfillment sector in Southeast Asia as well as experience in operating E-commerce warehouses, providing a full range of logistics services, order processing and technology solutions to help operations, omni-channel management… Therefore, the operation for 11Corp took place very smoothly and there were almost no errors.
Third, Boxme helps 11Corp fulfill its delivery commitment during even the peak campaign. The number of orders on all sales channels can increase 6-10 times on big campaigns compared with normal days.
"Although 11Corp's orders spike during Christmas and New Year, Boxme has prepared carefully to ensure consistent service quality. Though there were some small system errors, Boxme fixed them very quickly," said Ms. Tracy, 11Corp Vietnam Operations Director.
>>> Read more: 2022 E-Commerce Challenges Maintaining Consumer Loyalty
Omni-channel sales management
In 2021, Boxme developed Omisell omni-channel sales management software, which helps sellers track and manage business results from all sales channels on one platform.
The representative of 11Corp in Vietnam also shared after a period of experience with Omisell: "Omisell is a very convenient platform for sellers, saves time, resources and has high accuracy. Synchronizing inventory from the selling channel to Boxme is very simple, convenient, and many features are very practical for omni-channel sales like 11Corp."
>>> Read more: Indonesian Ecommerce Association Handles Many Counterfeit Products Circulating In E-Commerce
Conclusion
Expanding business across borders is a great opportunity for businesses but also contains many potential challenges. Boxme helps 11Corp connect the entire value chain of E-commerce through a fulfillment network, so that brands can easily do business in Southeast Asian without having a presence here.
Related Posts
>>> [ Free Download ] Southeast Asia E-Commerce Calendar 2022 – Boxme Global
>>> [Vietnam 03/2022] Boxme Officially Restart Fulfillment Tour Event – Real Experience Of E-Commerce Warehouse Operation
>>> [Case Study] Highlands Successfully Transformed Business Model During The Pandemic