About Tokidoki
Tokidoki is a familiar Vietnamese brand in the mother and baby industry, dealing in blankets, sheets, toys, tools and accessories for babies. After more than 5 developed years, Tokidoki has successfully acquired a sustainable customer source in the Vietnamese market. With the prompt development speed, the problem for Tokidoki is to maintain the sustainable operation of the e-commerce warehouse to meet the increasing customer's requirements.

>>> Read more: 5 Ways To Boost Sales For Your E-Commerce Store In 2022
Tokidoki – Difficulty joining  E-commerce platforms
Tokidoki brand was established in 2017 with two main sales channels: Fanpage with more than 120.000 likes and Instagram page with nearly 15.000 followers.  In 2020, Tokidoki officially joined the Shopee e-commerce platform with the desire to expand sales channels and increase brand identity with domestic customers.
During the first time joining the platforms, Tokidoki encountered many difficulties in operating the e-commerce warehouse.  Due to insufficient technological resources for enterprises to manage their own inventory, leading to inaccurate inventory synchronization.  The customer places an order on the platforms but in fact this product is out of stock, forcing the seller to cancel the order.  This violates Shopee's policy, so Tokidoki's sales channel is often "low-rank", greatly limiting the opportunity to participate in the later campaigns and greatly affecting revenue.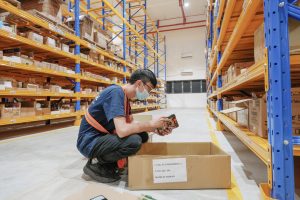 Second, product features are diverse, with many models and colors, but Tokidoki manages hundreds of product codes completely manually, without using barcodes, so the selection and packaging rate orders encounter many errors and affect the customer's experience.  In addition, Tokidoki only has a warehouse in Ho Chi Minh City, so the time for products to deliver customers is also longer.
Third, in big campaigns such as 11.11, 12.12,… the number of orders spiked, leading to overload, enterprises lack staff to process orders promptly for all sales channels.  It also leads to product loss and difficulty in managing return orders.
>>> Read more: E-Commerce Trends In Southeast Asia First Half Of 2022
Boxme helps Tokidoki remove operation difficulties
Realizing that the E-commerce platform is a potential market for expansion and development, Tokidoki corporated with Boxme to become a strategic partner, supporting Tokidoki to perform the entire E-commerce warehouse operation process from  May 8, 2021.
Boxme provides high value thanks to master technology, creating an automated, transparent and consistent experience for customers using the services.  Accordingly, Tokidoki's inventory management and synchronization becomes easier thanks to the management system provided by Boxme, removing oversell and minimizing the problem of wrongly packing products.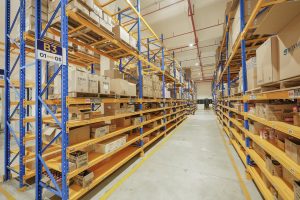 The operation is also optimized by Boxme by researching E-commerce platforms and sales channels, then adjusting and giving the most optimal methods of picking and handling products. Boxme automatically receives order information from sales systems and e-commerce platforms to ensure the shortest time from receiving order information to processing orders.
Boxme supports Tokidoki handling 4000-5000 orders per month without any problems. In addition, Boxme's centralized multi-warehouse system in Hanoi and Ho Chi Minh City helps Tokidoki store products in inner cities with the largest number of orders in the country, in order to shorten delivery time.
>>> Read more: 2022 E-Commerce Challenges Maintaining Consumer Loyalty
Conclusion
During the cooperation with Boxme, Tokidoki recorded positive changes in business results in late 2021 – early 2022. Daily orders increase thanks to better buyer experience and guaranteed operations. The brand is also confident to expand business by supplementing more products with a variety of designs and colors.
Ms. Bui Thi My Nga, Tokidoki's CEO said: "Since working with Boxme, Tokidoki doesn't spend much effort on warehouse operations, just focuses on sales. Therefore, it is possible to expand business activities in 2021 – the outbreak time of the pandemic. Hopefully, Tokidoki and Boxme can accompany each other for many years."
Related Posts
>>> [Case Study] Highlands Successfully Transformed Business Model During The Pandemic
>>> [ Free Download ] Southeast Asia E-Commerce Calendar 2022 – Boxme Global
>>> [Case Study] Boxme supports Dongwon to build successful custom B2B and B2C management system