Founded in 2009, Shopee was introduced as an e-commerce marketplace based in Singapore, and as part of the parent company SEA group. Since 2016, Shopee made the first step by joining In Vietnam market and now Shopee is available in 7 countries in Southeast Asia including Singapore, Malaysia, Thailand, Taiwan, Indonesia, and Philipines.
According to IPrice's report, Shopee currently dominates most of the SEA market with the highest traffic ever record of 62 million visits per month. This has presented a great chance for any retailers when joining Shopee business model as they have the lifetime opportunity to have access to a variety of customers, expand product categories.
      >>> Read more: 3 key factors that contribute to Shopee's success
It is never too late to embark on your business in Shopee. With the trend of e-commerce gradually replacing traditional commerce, having at least one online store to accommodate a large number of customers will be necessary to expand your enterprises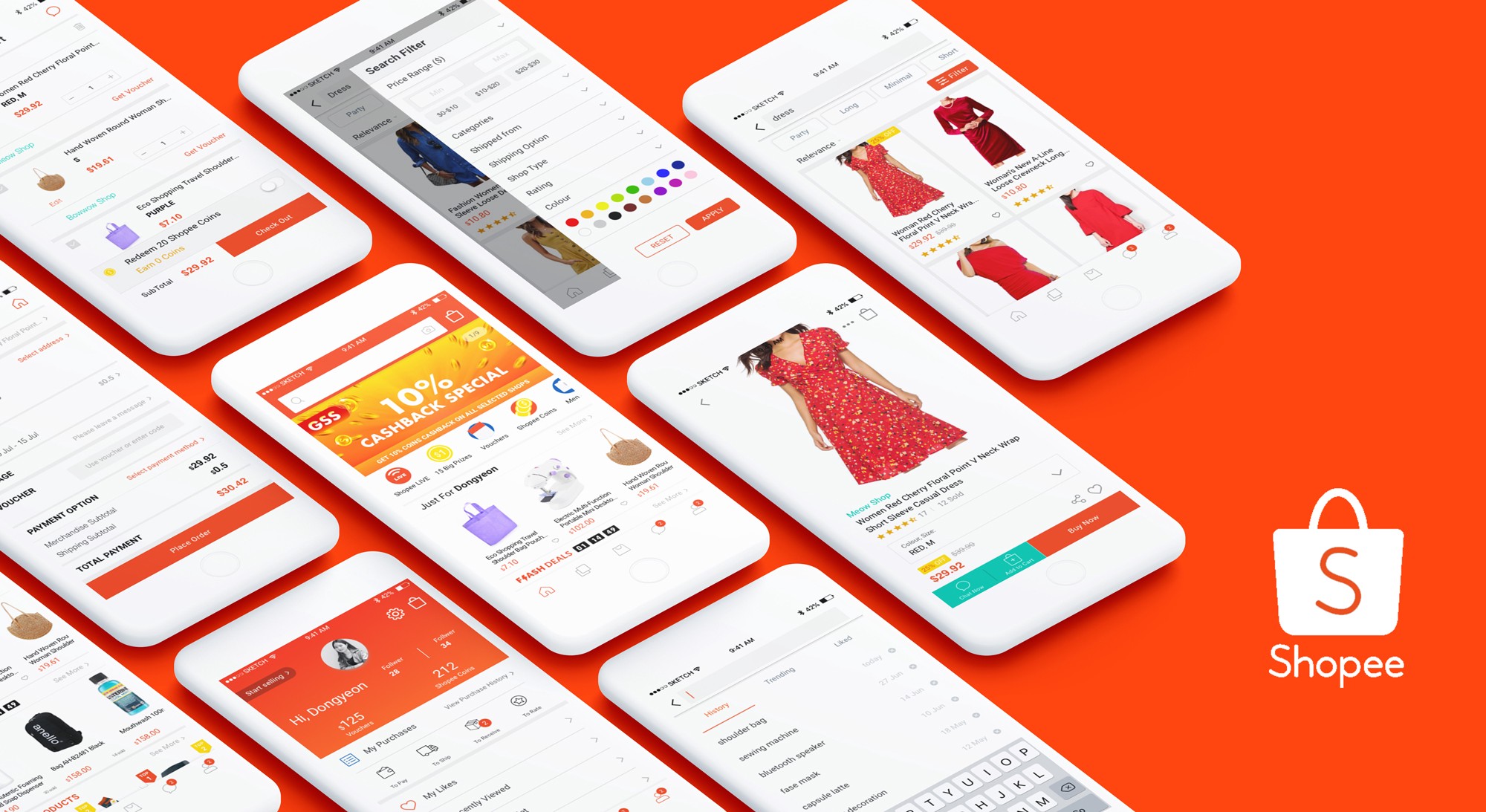 One of the outstanding features of Shopee is the simple process of creating a booth. However, how does your channel do business effectively and profitably? The article will help synthesize suggestions to help you build a successful Shopee business model.
       >>> Read more: How to increase sales in Shopee with these 3 features
1. How to build Shopee business model: What to prepare?
Prior to join in an online sales platform, it is advisable for retailers to pay extra time to prepare these information intially
Contact details: Phone number, email address, recipient's address are the primary information
Products: The strategy is to choose the product of your strength. Choosing the on trend products are also a favorable strategy for many business owners.
Product images: Research has proven that more than 90% of customers will click on products with eye-catching photos at first sight. Image investment is always a smart choice but remember to add watermarks to make sure your product images are exclusive
Estimated selling price: Shopee market's characteristic is price-oriented. So, selling price in Shopee is the key competitive advantage of any shop. Therefore, enterprises are recommended to do prior research of the same product's price before publishing the official one.
Description and hashtag: Describing the product fully, easy to understand, professionally, and providing full information will help customers trust and decide to order immediately without having to consult too much. The related hashtags also yield better search performance.
1. Register- Sign up for a Shopee account
There is no such simple way as creating a new account in Shopee. Retailers have another option by simply synchronize with existing Facebook or Google account. Nevertheless, it is not recommended for retailers to synced between Shopee account and Facebook account due to the likelihood of Facebook accounts troublesome.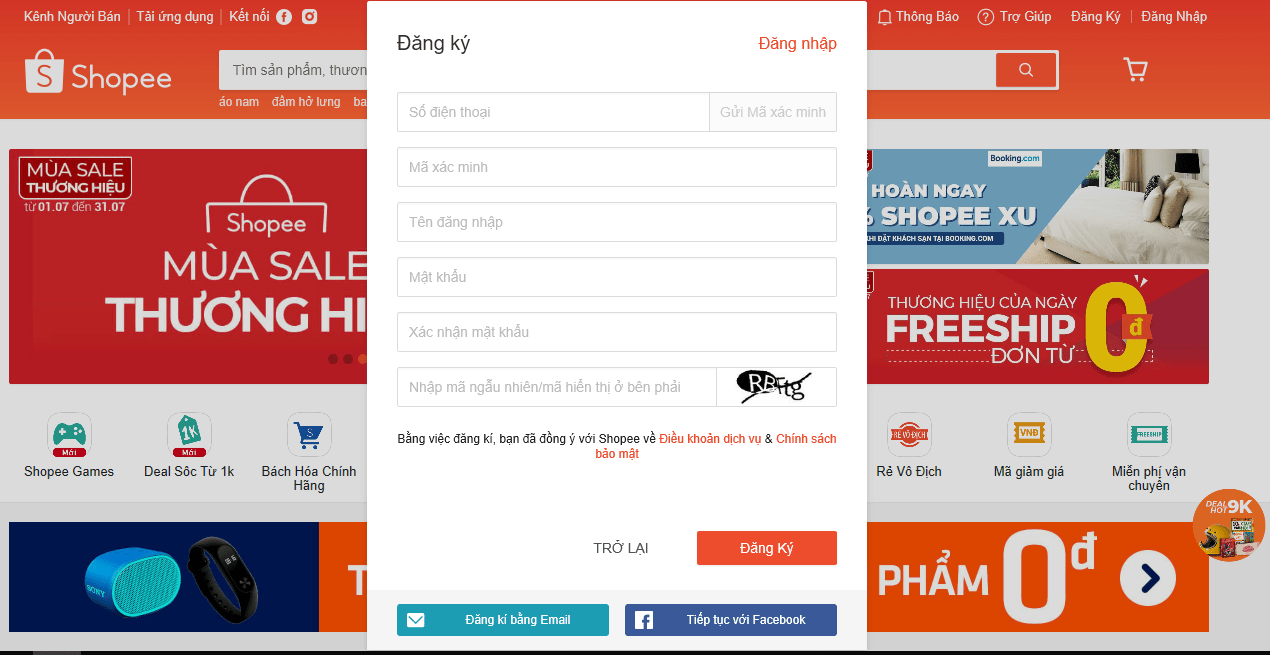 2. Setting up a Shopee stall
Business owners must update all information about the shop's introduction initially. Because this information is what customers see and want to see foremost about your shop and product, also a step for buyers to decide whether to buy or not.
   >>> Read more: How to increase sales in Shopee with these 3 features
3. Write product's description
Many retailers make mistake by taking the importance of the product's description lightly. However, the product description is one of the parts that help buyers decide whether to buy from you or not. Retailers should pay attention to filling in the product's price tag, categories, quantity, furthermore, pictures and videos are also necessary for a fruitful Shopee business model.

2. Deliver excellent customer shopping experience
The second note in building the Shopee business model is the customer's experience. Retailers should always make sure the sales channel is revolving around customer's activities and all actions are customer-oriented as they are the main source of income. Improving product images, optimizing search engines, improving service quality (consulting, Post-sale support…) proven to enhance positive buyer experience.
1.    Optimize product portfolio
Divide product categories: in an according, organizing way which enables buyer easily to navigate products, overall creating a pleasant feeling while shopping experience.
Smart keyword research: Publishing a non-keyword-optimized product list can have a big impact on your reseach visibility and product's visibility
A formula for writing product's title: Not merely does this require professionalism but also a title has to include all essential information customers want to know. So that, retailers should take note in creating the most eye-catching and appropriate product title follow the below formula.
2. Promotional events
•           Additional deals: The additional offer is a great business strategy to upselling other products in the business. These offers applied for bestselling products yet only applicable to another product in conjunction with.
•           Package offer: discounted deal such as " Buy 2 get 5% off" or " Buy 3 get 10% off" is another excellent method to encourage buyers to buy more of your product through a discount
•           Discount promotion: This promotion is applied to every single product. Regardless, this strategy is recommended applied occasionally, and be taken full advantage of in big seasonal sale events such as the Single day 11.11, 12.12 sale day.
>>> Read more: How Shopee's marketing strategy steps up in the SEA sales event 2020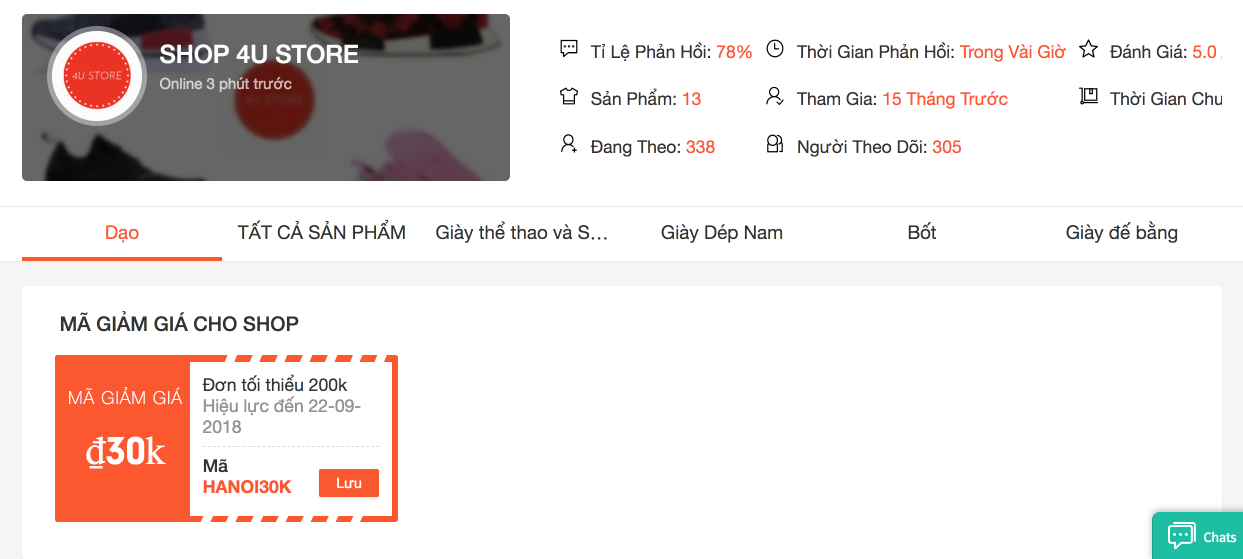 •           Freeship offer: Taken from the customary buyer shopping habits and Vietnamese buying preference, customers always grasp towards products with freeship offer. There is a trick for the seller to add on the product's price to make up for the shipping fee.
>>> Read more: Boost Your Sales On Shopee With 16 Following Tips (Part 1)
          >>> Read more: Boost your sales on Shopee with 16 following tips (Part 2)
3.    Customer service.
One of the key aspects of building a Shopee business model is delivering the most supreme customer service. The key is to continuously talk with customers with warmth, friendliness, and responsibility. Constantly have fast and reasonable discounts, caring, and buyer inquiries programs.
On-time delivery to the carrier makes customers feel satisfied when buying. And on-time delivery to avoid "High Delay Delivery Rate" leading to customers to cancel your application.
Shopee newbies and newcomers have the propensity to read through the review section prior to make the decision. Therefore, it is essential for retailers to deliver the best quality product together with a thorough package with the view of receiving 5 stars review from buyers. The number of reviews and good reviews further add in a good impression to buyers when entering the shop.
Above are some experiences to help you build a sucessful Shopee business model. Hope this article can be of help to you.
3. More readings 
     >>> 
Who is the leading eCommerce platform in Vietnam?
       >>> 
Boost Your Sales On Shopee With 16 Following Tips (Part 1)
       >>> 
Boost your sales on Shopee with 16 following tips (Part 2)
       >>> 
How to increase sales in Shopee with these 3 features
  >>> 
How Shopee's marketing strategy steps up in the SEA sales event 20