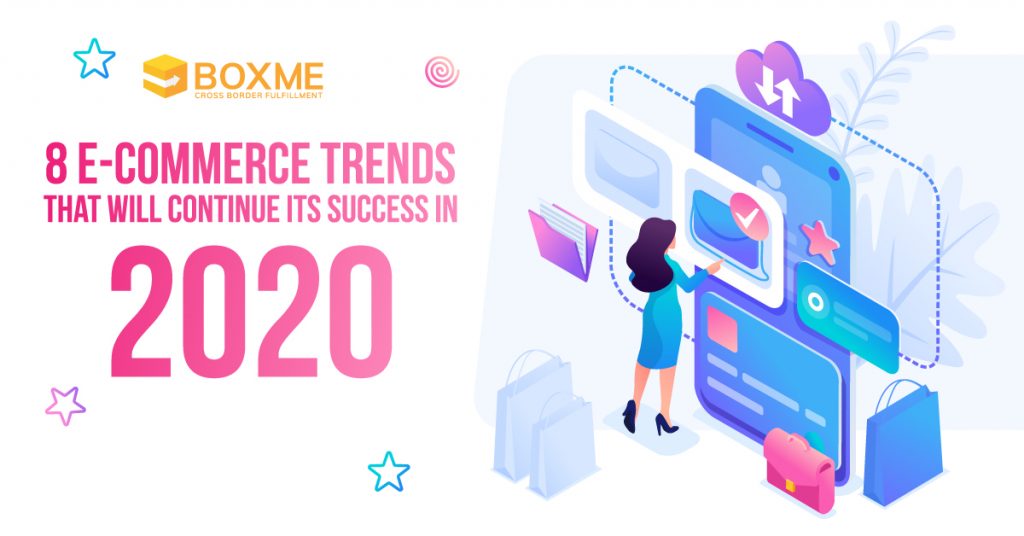 Southeast Asia, with a booming population and a surging internet penetration rate, is set to be the next consumer powerhouse in the world. Google reports that the region's E-commerce sector already surpassed USD 38 billion in value, with a bold prediction of $50 billion by the year 2025.
Moving towards an automated and mobile-focused experience, here are the recently emerged trends that are likely to continue its success in 2020 for Southeast Asia's E-commerce playground.
->> You might be interested in: E-commerce: now the largest Internet economy sector in Southeast Asia
1/ D2C model on the rise
In the traditional retail model, there are many parties involved in getting the product from the manufacturer to the customer's hand: wholesaler, distributor, retailer. Before the Internet revolution, power lay in the hands of distributors. However, in today's business, the manufacturer can be their own distributor. Through multiple online channels such as store websites, social media, and E-commerce platforms, brands can promote and distribute the products by themselves without having to share the margins with the middlemen. This model is called Direct to Customer, or D2C.
D2C allows you to have higher control over the product's overall experience and pricing strategy, which is the main source of profit. Brands can also forge a closer relationship with customers to gain valuable insights or adjust quickly according to the market's current demand. However, it also means more responsibilities for the manufacturer's end. 
2/ Video product marketing
The only aspect that online shopping loses to offline retail is the ability to experience the product firsthand. Customers want to know as much as possible about the product before making the purchase decisions. While texts are boring and pictures can easily be altered, video rises as a powerful marketing tool. 
A survey by YouGov shows that more than half of the customers rather watch a video than reading descriptions for personal electronics, household appliances, software and tools products. The rate is 35% for clothes and beauty products, and 27% for the personal care category.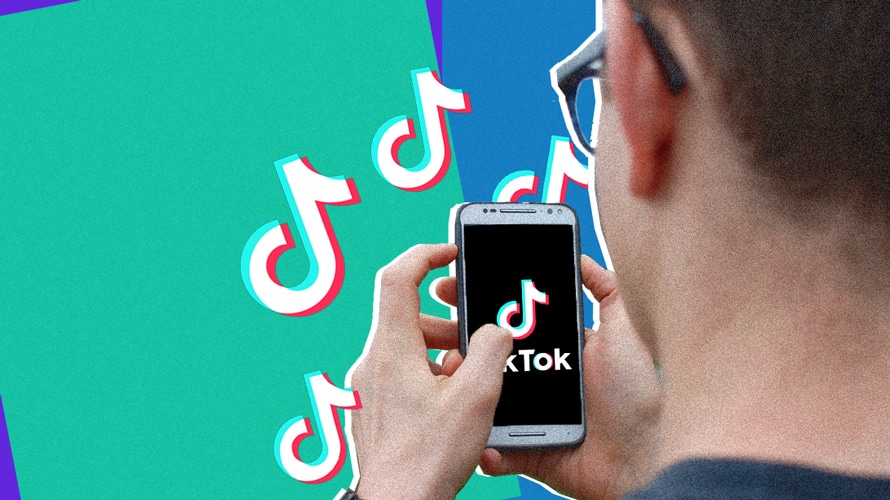 With the rapid rise in usage for short video applications like Tik Tok, it doesn't take much of an effort to create a captivating video for product demonstration purposes. Thus, brands should adopt the trend to showcase their products in the truest form. 
3/ User-generated content
User-generated content, or UGC for short, is any type of content that is created and spread by unpaid brand contributors. UGC represents an authentic experience of the product from its real users, which is much more reliable and persuasive than brand-produced content. Opinions from other consumers are a good indicator of the brand, as 70% of buyers trust peer reviews and recommendations than the brand's original content, according to a Reevoo study. 
One of the most successful UGC campaigns was "Shake a Coke" launched by Coca Cola. Coca Cola was able to inspire people to share about them voluntarily simply by putting popular names on their Coke bottles, creating a trend that excites customers which boosts sales eventually. Thus, one of brands' missions in 2020 is convincing consumers to review and mention them across platforms. 
4/ Private label
Private label is conceived to be exclusive products that are manufactured and sold by one brand only. As the sole source for supply, private labels can create a hype in demand through marketing and charge premium prices for their products. As the young generation see shopping habits as a way to express themselves, the private label sector is expected to rise by 25% in the next few years. According to Frozen & Refrigerated Buyer Magazine, one-third of a millennial's shopping card is products from private brands, which is higher than the average of 25%.
Only a few private labels have the internal resources to manufacture products themselves, thus a lot of them choose the easier route: order from a mass manufacturer, then label the product under their brand to market and sell. One way or another, private label has to pay a large amount of upfront capital to manufacture in large quantity.
5/ More fulfillment options
Delivery is the key to customer satisfaction. An iPrice survey on Southeast Asians reveals that anytime the delivery time lengthens, the percentage of happy customers with 4-5 stars rating decrease by 10-15%. A lot of customers prioritize receiving the product early that they are willing to pay more for express or same-day delivery.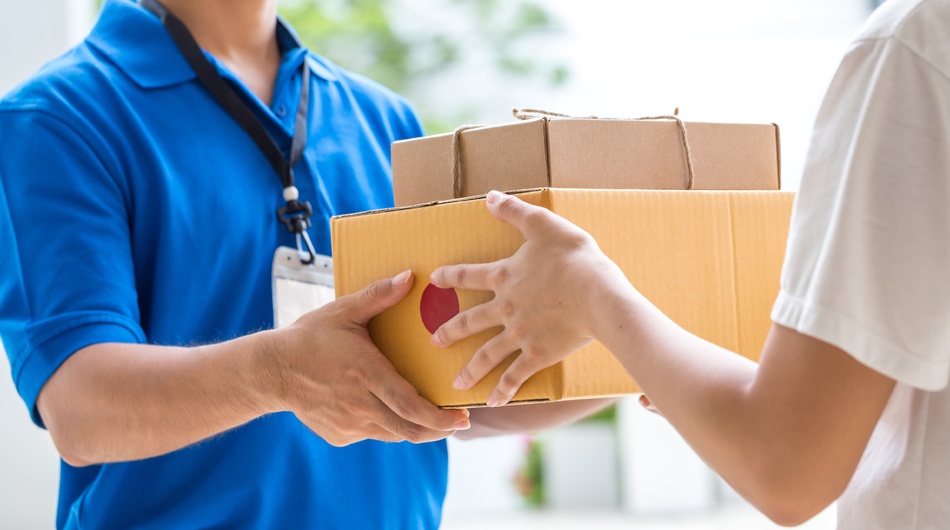 To fulfill these demands from customers, brands should partner up with third-party logistics companies to offer various shipping methods, instead of in-house management with limited capacity and ability. For E-commerce brands with a store location, offering an in-store pickup option can be of convenience for your buyers.
->> Get a quote for different fulfillment options from Boxme Global
6/ Dropshipping
Dropshipping is a perfect model for new and ambitious E-commerce startups with limited capital. Dropshippers can set up their own stores and start selling without stocking inventory. When an order is placed, the item will be purchased and shipped to the customers directly from the suppliers.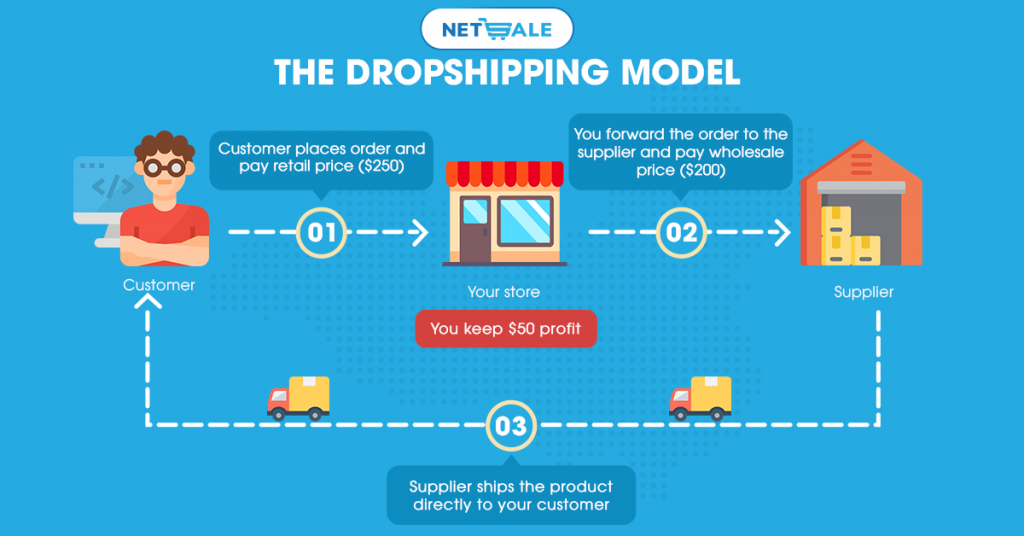 This business model doesn't come with financial strains such as stock management, warehousing cost for logistics problems. Dropshippers can also start small and experience with many types of products, then scale up with profitable ones.
However, dropshipping also comes with fierce competition and uncontrollable risks. Since sellers are not in control of the product or the shipping process, any occurred issue can destroy the sellers' credibility. High logistics costs for each product can make it uncompetitive compared to other retailers, not to mention the cost of advertising. 
->> Try out Netsale: Global dropshipping made easy
7/ Subscription service
Another rising E-commerce trend is the subscription model, from big purchases like cars and houses to monthly online services such as Spotify and Netflix, beauty products and even grocery shopping. Customers always value cost-efficient, time-saving and personalized service, which the subscription model can provide under many forms.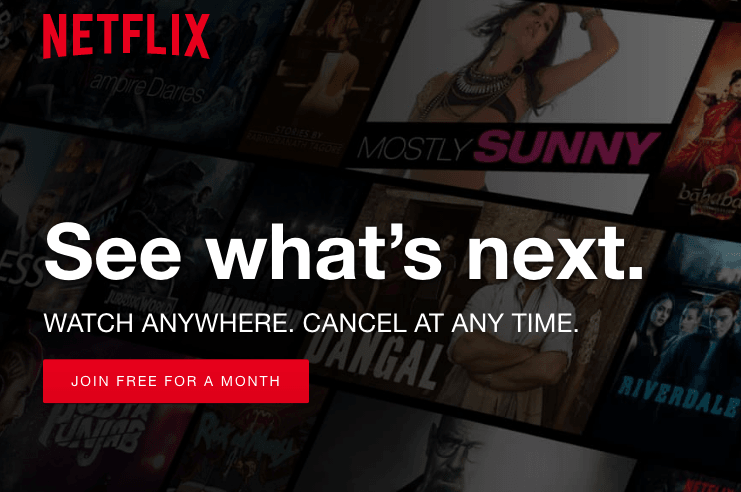 There are three main types of subscriptions: replenishment, curation, and access. Commodity items like tissue papers and diapers can be restocked through the replenishment subscription, while curation surprises customers with new and personalized experience. Lastly, access subscription allows buyers to enjoy member-only perks. 
On the other hand, subscription service gives sellers a consistent stream of revenue and a lot of touchpoints to contact and retain customers. 
8/ Digital payments
According to a Google report for Southeast Asia's E-commerce landscape in 2019, digital payments have reached its inflection point with rising usage and adoption rates within the region. Defined as all cashless transactions including cards, bank transfer and e-Wallets, the convenience of digital payments speeds up the purchasing process, thus it is being heavily promoted by E-commerce portals.
With a total of 600B in Gross Transaction Value (GTV) in 2019, the digital payments sector is predicted to cross $1 trillion by 2025, accounting for nearly half of the total consumer payments. Even though the current preferred payment method is cash-on-delivery (CoD), digital payments are starting to take over in a technology-integrated world. Businesses should be prepared by offering various payment methods or running sales promotions through these platforms.
–> Find out the necessary E-commerce marketing tools for you to get started
Boxme is the premier cross-border e-Commerce fulfillment network in Southeast Asia, enabling world-wide merchants to sell online into this region without needing to establish a local presence. We deliver our services by aggregating and operating a one-stop value chain of logistic professions including: International shipping, customs clearance, warehousing, connection to local marketplaces, pick and pack, last-mile delivery, local payment collection and oversea remittance.