With the prompt development trend of E-commerce and Internet, E-commerce platforms are becoming more and more "profitable" land for brands and sellers. Not only help increase sales and reach more potential customers, but E-commerce platforms also help sellers optimize operations and improve brand identity. 
Top 5 best-selling goods industries on E-commerce platforms 2022
And in this article, Boxme will provide you with top 5 best-selling goods industries on E-commerce platforms 2022.
1. Cosmetics and beauty care
The health and beauty care market is growing rapidly worldwide. This market can be divided into 4 major segments: Cosmetics, Skin Care, Personal Care and Fragrances. According to the report of Insight Handbook 2021, the largest segment of the cosmetics market in Vietnam is Lipstick, personal care products up 63%, skin care products up 55% and makeup products up 25% compared with 2018.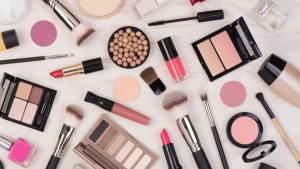 Beauty care is an important and popular demand of the whole society, not only women but also men are also gradually tending to take care of their skin more. On the other hand, in the context of Covid 19 pandemic, consumer demand for cosmetic products decreases because people don't have to go to work or travel… 
However, 2022 will be new changes because the pandemic is gradually being controlled, the activities of the whole society have resumed as normal. Therefore, the cosmetics & beauty care industry continues to be the most welcomed and popular, especially the trend of shopping through online channels, best-selling products on E-commerce platforms.
Convenience and attractive promotions increasingly build sustainable consumers' online shopping habits. Shoppers mainly turn to major E-commerce platforms such as Shopee, Tiki, Lazada, etc, social networks such as Facebook, Instagram, Tiktok, etc and on the brand's own website.
>>> Read more: Top 4 Potential E-commerce Trends In 2022
2. Fashion
Fashion is one of the best-selling products, also is an industry with high market demand, always changing in accordance with the customer's trends and styles. Moreover, people are investing more and more for themselves in shopping and beauty, especially young people.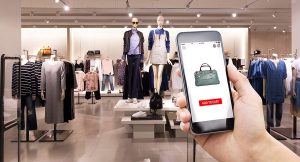 The market demand is diverse, the trends are constantly changing, so the number of fashion businesses and Local Brands is growing more and more. The main business method used by sellers to maximize revenue is offline store and online business. And with the convenience of online shopping, attractive offers, diverse payments and suitable return policies, consumers have been ready to switch to the online fashion shopping trend.
>>> Read more: [Infographic] Cross-Border E-Commerce Market in Southeast Asia
3. Household Appliances
According to statistics from the Department of Domestic Market (Ministry of Industry and Trade), the size and research of the domestic home appliance market is estimated at $12,5 – $13 billion . The demand for purchasing household electrical appliances and kitchen equipment will continue to thrive until 2025.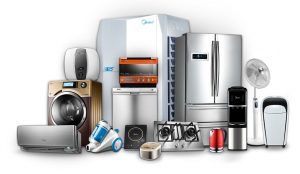 The home appliance business is also recording a boom as brands are increasingly promoting sales via e-commerce. Consumers tend to search for home appliances more on online shopping platforms to research, compare prices, quality, and policies before making purchasing decisions.
>>> Read more: [Infographic] Cross-Border E-Commerce Market in Southeast Asia
4. Mom and baby products
The products and services market revenue for mothers and babies in Vietnam can reach 7 billion USD with a growth rate of 30-40%. This reflects the bright and potential of the category in the retail market in recent years.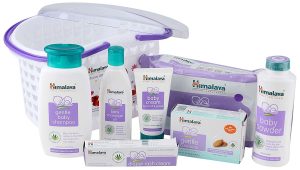 The disposable income of consumers increases, leading to an improved life quality and a top priority for spending on children. Parents' need to choose good products for their children is increasingly diverse in both quantity and quality, and because of that, mother and baby chain stores are growing up more and more lead to this products become one of the best-selling on E-commerce platforms. And to improve competitiveness with famous brands, new sellers often minimize real estate rental costs and promote sales by e-commerce and social networks.
>>> Read more: Causes of Ecommerce Transactions in Indonesia to Increase by 12 Percent
5. E-Grocery
Grocery stores have become a familiar industry for traditional retailers, but the technology development has quickly led to E-commerce of the grocery industry become one of the best-selling products.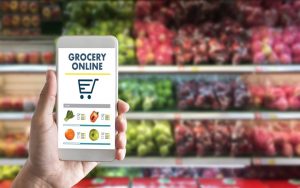 Especially during the Covid 19 pandemic, in the first 3 months of 2021, online grocery is the only industry that recorded a positive growth rate of 13%. And to continue the development momentum, grocery stores should switch and expand online sales channels to increase revenue and do business effectively.
>>> Read more: [Case Study] Boxme – 11Corp's partner since the early days of E-commerce business in Vietnam
Conclusion
Product and the product market are the most decisive factors to the seller's successes. With the E-commerce development trend, it is not difficult to start an online business model, but you need to choose sustainable and potential products. The above are the 5 best-selling industries on E-commerce platforms and are expected to be potential products compiled by Boxme Global. Hopefully, the article can help you find the right product to start an E-commerce business!
About Boxme: Boxme is the premier E-commerce fulfillment network in Southeast Asia, enabling world-wide merchants to sell online into this region without needing to establish a local presence. We deliver our services by aggregating and operating a one-stop value chain of logistic professions including: International shipping, customs clearance, warehousing, connection to local marketplaces, pick and pack, last-mile delivery, local payment collection and oversea remittance.