Courier delivery services have always been executed using motorcycles, cars, vans and trucks. A company in Malaysia however is going to change that. Teleport Commerce Malaysia Sdn. Bhd., the logistics venture of AirAsia Digital wants to bring the future of courier services with the use of urban drones.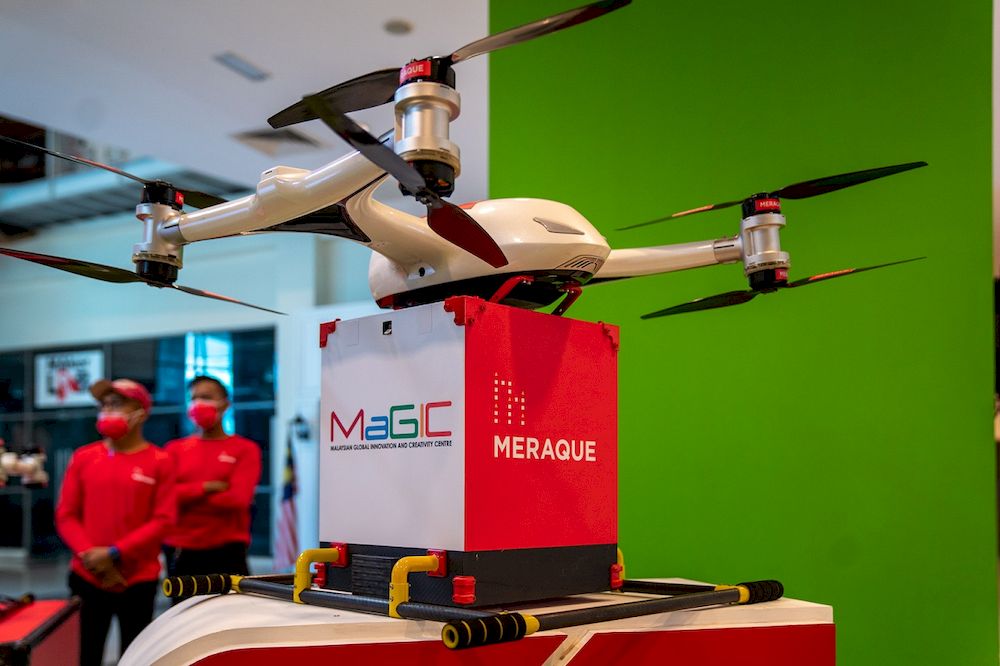 Urban Drone Delivery Service
Teleport has partnered with the Malaysian Global Innovation and Creativity Centre (MaGIC), the lead secretariat of the National Technology and Innovation Sandbox (NTIS) to launch the Urban Drone Delivery Sandbox and develop a long-term viability of urban drone delivery service.
Still in its testing phase, the pilot project aims to set the use of urban drones for the delivery of goods by e-commerce platforms across all of Malaysia.
Homegrown drone operators VStream Revolution Sdn. Bhd. and Meraque Services Sdn. Bhd. will be involved with the six-month long testing phase at the third NTIS test site in Cyberjaya. NTIS also extends their invitation for other drone technology startups to scale up by connecting them with regulators, telecommunications companies and other ecosystem players.
NTIS will work closely with the Civil Aviation Authority of Malaysia (CAAM) to ensure the safety and security of Unmanned Air Services in urban settings meets the requirements and regulations set by CAAM. This is to ensure that public safety remains to be the highest priority while facilitating technological advancement.
> Read more: Shopee Malaysia Rolls Out Next-Day Delivery Service
Drone Delivery Innovation and Revolution
Science, Technology and Innovation Minister Khairy Jamaluddin Abu Bakar says that Malaysia is poised to be the frontrunner in the drone technology industry, which is expected to generate US$127 billion (RM517 billion) by 2025. The global market size specific to drone package delivery was US$642.4 million in 2019, and is projected to reach US7.388 billion in 2027.
He added that the drone delivery of goods can be expanded and scaled up beyond e-commerce, such as the delivery of essential or medical supplies to areas that are rura, remote, or affected by natural disasters.
AirAsia Group expresses their excitement to be partnering with MaGIC to explore urban drone delivery as an innovative logistics solution that will improve efficiency and accelerate delivery time in urban areas. Urban drone delivery service is also expected to be able to keep up with the country's ever-growing demand for e-commerce and remain agile when facing a shifting economic landscape.
Currently, the pilot project for the delivery of goods will involve AirAsia's e-commerce platform, AirAsia Shop. With the use of urban drones, consumers can potentially receive their online orders and e-commerce goods within 20 minutes from the time of their order. The success of this pilot project will be able to pave the way for e-commerce marketplaces in Malaysia to be able to utilise urban drone delivery to offer same-day delivery for customers.
Drone delivery will also open a new sector for drone companies as they will become part of the e-commerce and last-mile delivery ecosystem, moving outside and beyond agricultural uses such as spraying pesticides and fertilisers.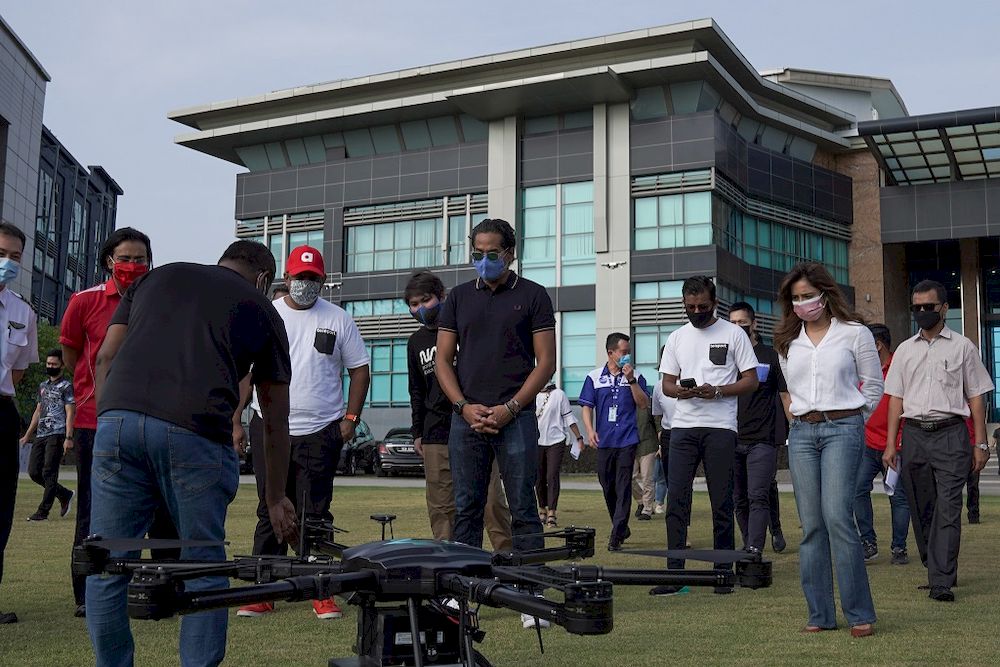 > Read more: Top 10 Best Courier Services in Malaysia 2021
Overview
Drone delivery service will be a game changer in the courier service industry. Should the testing phase prove successful, urban drones will change and advance the e-commerce landscape in Malaysia. Urban drone delivery service will be able to deliver food, essential items, groceries, medicine and more, not only within urban areas but also to places where it is difficult to access such as interior areas, rural areas and areas affected by natural disasters. Delivery time could also be sped up drastically with the usage of urban drones that are travelling by air to avoid the restrictions of roads, and traffic congestions to provide greater customer service.
More Reading
> How to choose the right courier service? Here are tips you need to know

> How logistics companies worldwide tackle last-mile delivery