The Malaysian e-commerce market first started in 2004 when eBay Malaysia was launched. This event spurred the birth of Lelong.com in 2007 followed by Mudah.com and FashionValet in 2011. At the time, shoppers in Malaysia were still not adapting to online shopping as there were various concerns from delivery costs, to product quality, and the overall trustworthiness of making a transaction online. However that all changed when e-commerce major players Lazada and Zalora entered the Malaysian market in 2012, and Shopee in 2015.
Today, online shopping in Malaysia is the new norm. Local shoppers constantly seek attractive deals and compare in-store and online prices. E-wallet adaptations also helped drive the move to cashless payments and online shopping, further developing the e-commerce economy in Malaysia.
Having that said, Malaysia Digital Economy Corporation (MDEC) has claimed that the Malaysian e-commerce market is dominating in Southeast Asia.
>> Read more: 8 e-commerce platforms in Malaysia to sell on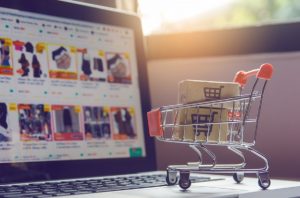 Malaysia's E-commerce Initiative
In 2020, The Malaysian e-commerce market value stands at US$4.3 billion, and is expected to double to US$8.1 billion by 2024. Deloitte reported that the contribution of e-commerce to Malaysia's gross domestic product (GDP) has grown steadily, reaching about US$28 billion in 2018.
At the rate of Malaysia's e-commerce growth, the country is beginning to achieve its goal of becoming the Asean Digital Pulse. Various initiatives to expand the sector were implemented, ensuring Malaysians are always sensitive in seizing digital opportunities. The government's strategies are setting Malaysia as the emerging and most dominant e-commerce market of the Southeast Asian region.
MDEC is in the process of developing the e-commerce ecosystem through collaboration with the Ministry of Finance. Initiatives and programmes, namely the E-Commerce Campaign for MSMEs and Shope Malaysia Online, managed to achieve online sales of RM1.2 billion in a short period of time. The initiative also attracted the participation of 115,000 new and existing micro and SME entrepreneurs to join the e-commerce sector, which benefited more than 7.8 million consumers nationwide.
An Attractive E-commerce Market For Foreign Businesses
The largest e-commerce markets in Southeast Asia are Malaysia and Singapore. The two countries account for more than 50% of the total online retail sales in the country, and they stand out when it comes to cross-border e-commerce market opportunities. An estimated 40% of e-commerce orders in Malaysia are cross-border orders from American and Chinese webstores.
With a population of about 30 million people, Malaysia is an attractive market for cross-border e-commerce in Southeast Asia due to its rapid economic growth and advanced technology infrastructure. Shoppers in Malaysia are quick to adapt to mobile commerce, and 80% of smartphone users shop online with a high preference for mobile apps. As of January 2020, about 81% of the Malaysian population are active social media users, leading to a rise of social commerce especially through WhatsApp and Facebook.
>> Read more: How Malaysians shop online
In the report by Deloitte, it said that Malaysia became the second country to support subway payment and entrance via QR code after Touch 'n Go joined the DuitNow system. The system resulted in a high e-wallet adaptation rate among Malaysians, putting digital payments as the most preferred payment method across the country. Along with the growing number of e-wallets in Malaysia, digital payments is sure to stay and further develop in the country. The adoption of this payment method favours international merchants and helps smooth out transactions.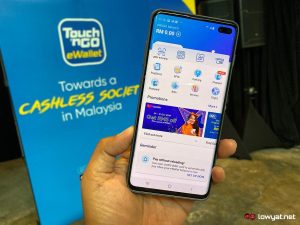 Final Words
Nonetheless, the Malaysian e-commerce market will still need to face fierce competition with neighbouring countries, Singapore and Indonesia, as well as Vietnam, Thailand, and the Philippines that are showing great e-commerce economy growth in recent years. Home to over 600 million people, the Southeast Asia region (ASEAN) is a huge market full of business opportunities and growth for cross-border merchants who are looking to expand their businesses.
More Readings
> Malaysia, Your Next E-Commerce Destination

> Understand import taxes & regulations in Malaysia
About Boxme: Boxme is the premier E-commerce fulfillment network in Southeast Asia, enabling world-wide merchants to sell online into this region without needing to establish a local presence. We deliver our services by aggregating and operating a one-stop value chain of logistic professions including: International shipping, customs clearance, warehousing, connection to local marketplaces, pick and pack, last-mile delivery, local payment collection and oversea remittance.