For many years, pop-up bazaars have been a local trend in Malaysia for microbrands, small to medium businesses (SME), and budding entrepreneurs to reach out to the public with their products and services. Every year, Malaysian consumers would frequent these pop-up bazaars to discover interesting local brands and businesses.
Due to the pandemic, pop-up bazaars and events were forced to come to a halt. To survive, these brands and businesses turned to focus on their online platforms like Facebook and Instagram.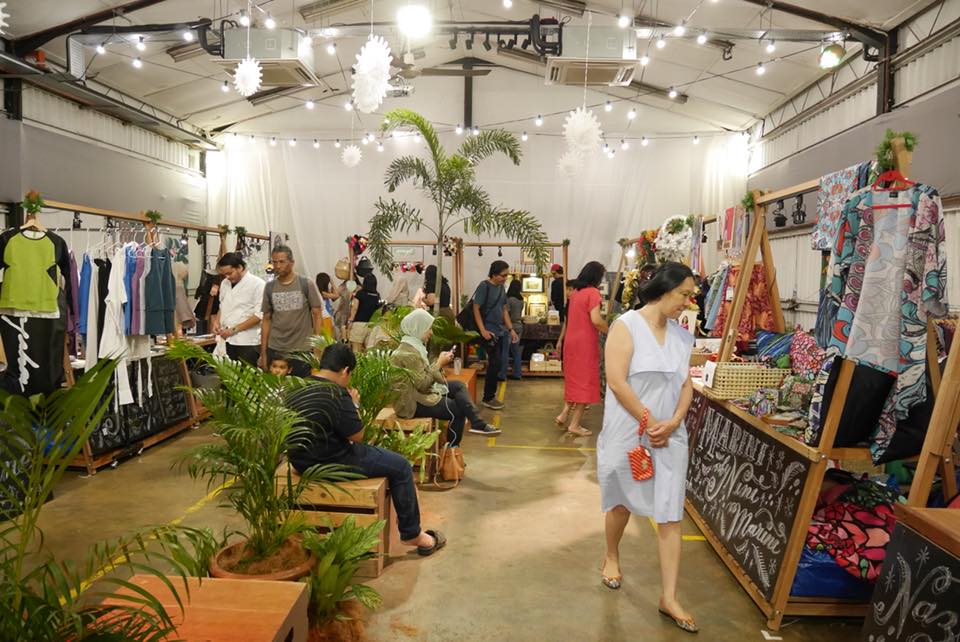 The Online Bazaar Experience
To bring the pop-up bazaar experience online, Brian Lowe founded Poptron (POP-ups, TRust, ONline). The online bazaar was launched in September 2020 as an online lifestyle marketplace for microbrands to sell their products. The idea behind Poptron was to imitate and transfer the experience of browsing products and brands at a bazaar and interacting with sellers behind the booths to an online platform.
Micro, small and medium businesses (MSME) using Poptron's platform can overcome the pain points of running an online business, such as customer acquisition, business management and regional growth, which the online bazaar will take care of. The online bazaar also helps inexperienced sellers in acquiring customers, heightening their discoverability online and improving their online presence.
Currently, the online bazaar has over 100 microbrands with more  than 1,400 types of different products on their platform. The product categories range from personal care, eco-friendly goods, books, food, arts and craft and more.
Growing Together Online
Poptron actively scouts for suitable homegrown lifestyle brands, primarily those that share ethical, responsible and socially conscious aspirations. Many brands that are onboard with the online bazaar are environmentally conscious. It was a part of the founder's goal to inspire a sustainable lifestyle that would amplify a positive impact on Malaysia's society and future generations to come.
Despite the online bazaar's emphasis on supporting microbrands, Poptron intends to continue supporting their partners even after those brands grow bigger. The reason is because newer and other up and coming microsellers will be able to benefit from the online traffic the grown brands can bring in. Doing so, every new product added on the online bazaar will find its own niche.
The Poptron team is often on the lookout for local MSMEs on social media or at bazaars. They also discover new microbrands from recommendations from personal or social suggestions.
Before selling on Poptron, sellers are screened and required to undergo a detailed procedure to ensure legitimacy and trustworthiness. Sellers will need to have a registered business entity and an Instagram business account. Their products should be market ready with a transparent return policy, and be able to be shipped via courier services. The online bazaar revealed in an interview that they have experienced sellers who turned down the offer despite a large following because they were dropshippers or didn't own a business entity.
> Read more: Social Commerce: The Rising Trend in Malaysia
An Expanding Free Market
Poptron does not charge their partnered brands any commissions or transaction fees. Any incurred chargers would only be from payment processing and shipment partners.
The online bazaar is currently driven by their US$1 million seed funding and they're pursuing more investment to grow the online marketplace regionally. The founder, Brian Lowe is planning to upscale the online bazaar into Singapore, Indonesia, the Philippines and Thailand.
Not only sticking to having an online presence, the online bazaar has future plans to host Poptron Festival. The music and arts festival will help bring Poptron's partnered microbrands and SMEs back to traditional bazaar settings so merchants are able to engage with their community of users.
> Read more: Seize the opportunity and shift of customer's needs of Malaysia in 2021
Overview
In light of the recent Ramadan and Hari Raya celebrations, Poptron was able to help local bazaar sellers go online to connect and engage with their followers by organising an online Ramadan giveaway. The Ramadan giveaway featured many local MSMEs and entrepreneurs who are making one-of-a-kind products.
With the pandemic causing some sectors in Malaysia to close and stop operating, Malaysian MSMEs will need to find ways to adapt and move onto newer platforms for business to continue running. It would be a wise move for more MSMEs to keep a lookout for up and coming platforms that can help support their business.
More Reading
>> Malaysia: The Dominating Ecommerce Market in SEA

>> Malaysia in 2021: Current trends, growth, and opportunities