Sendo's unique strategy
E-commerce is a cash-burning game, and the fast-growing Vietnamese market is swamped with regional and international competitors.
According to iPrice report for Southeast Asian E-commerce activities in the second quarter of 2019, Vietnam's top four platforms are Shopee, Tiki, Lazada and Sendo.
While Shopee and Lazada have financial resources from parent firms (SEA and Alibaba respectively), Sendo and Tiki need external capital to fuel the competition.
In 2018, Sendo raised $51 million in investment from SBI Group, a subsidiary company of Japanese giant Softbank. Sendo's CEO Tran Hai Linh stated that the investment is being used for technology and human resources development in order to provide a better customer experience. He also stated an opposite strategy to every other platform: To look for growth beyond top-tier cities.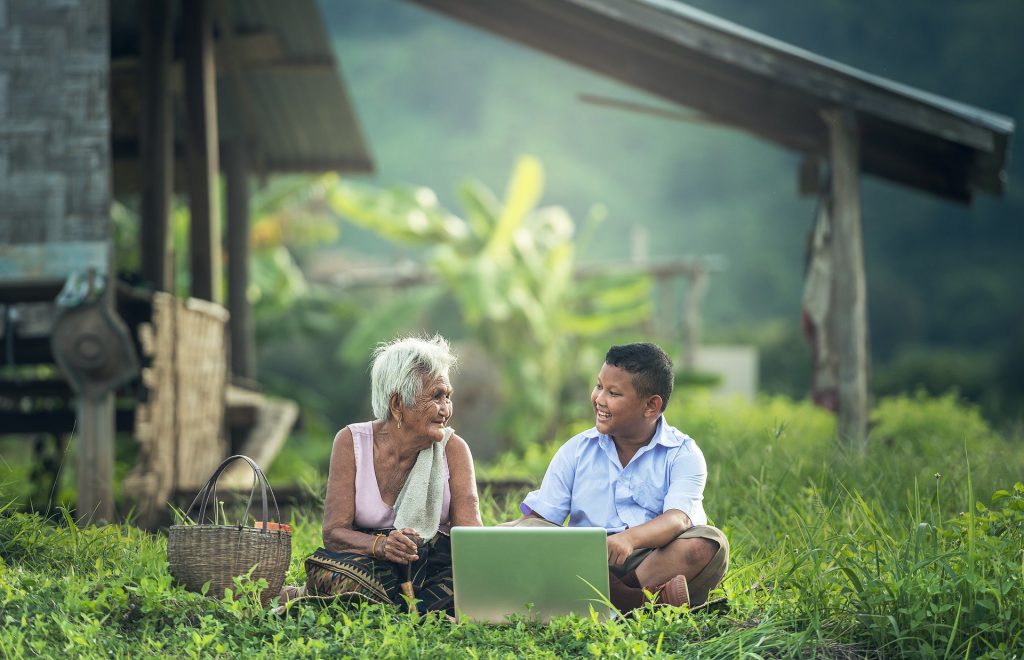 Rural is an undiscovered land for E-commerce sellers
Beyond top-tier cities
As a developing country, two-third of Vietnam is occupied by rural areas. Most people have limited access to affordable and quality products because of the distribution gap. Furthermore, the habit of online shopping is not common in these areas. Sendo's biggest challenge is convincing consumers that E-commerce increases their choices of goods and improves their life quality.
Sendo has come a long way since then by having a profound customer insight. Understood that online payment is not a familiar method to Vietnamese people, it is one of the first platforms to allow cash on delivery (COD) payment. Consumers in lower-tier cities don't buy products because they are on sale, but because they really need it. They don't tend to splurge for luxury and expensive items. Therefore, Sendo shifted its focus on clothes, home appliances and technology accessories from low to mid-range prices to attract new customers and drive up demand. Another interesting thing is that their marketing and advertising materials are specially catered to this audience group as well.
->> See also: 10 Things About Vietnam Ecommerce You Have To Experience It Yourself

Sendo is endorsed by My Tam – the nation's favorite
Future potential for rural E-commerce
Through this strategy, Sendo managed to take advantage of the undeveloped rural E-commerce playground while others are still fighting for a spot in the big cities. Sendo's goal is to bring goods and services to Vietnamese consumers in every part of the country. The company also plans to expand to other segments such as entertainment, transportation and tourism.
With a population of nearly 80 million, only 3% of Vietnam's retail sales are conducted online. There is plenty of room to grow, and sometimes you have to switch the audience in order to find the right one.
->> Let Boxme Assist You in Expanding Business to Vietnam
[vc_separator color="orange" align="align_left" style="dashed"][vc_column_text]

BoxMe is the premier cross-border e-Commerce fulfillment network in South East Asia, enabling world-wide merchants to sell online into this region without needing to establish local presence. We are able to deliver our services by aggregating and operating an one-stop value chain of logistic professions including: International shipping, customs clearance, warehousing, connection to local marketplaces, pick and pack, last mile delivery, local payment collection and oversea remittance.
If you have any question about Boxme Asia or how we can support your business, please contact us directly by referring to our hotline. We are glad to be of service![/vc_column_text]
[vc_raw_js]JTNDJTIxLS1IdWJTcG90JTIwQ2FsbC10by1BY3Rpb24lMjBDb2RlJTIwLS0lM0UlM0NzcGFuJTIwY2xhc3MlM0QlMjJocy1jdGEtd3JhcHBlciUyMiUyMGlkJTNEJTIyaHMtY3RhLXdyYXBwZXItYTkxNTk3YzUtMzU5ZC00ZjcxLTlhMTctMDJiNzUwMWVmYWRjJTIyJTNFJTNDc3BhbiUyMGNsYXNzJTNEJTIyaHMtY3RhLW5vZGUlMjBocy1jdGEtYTkxNTk3YzUtMzU5ZC00ZjcxLTlhMTctMDJiNzUwMWVmYWRjJTIyJTIwaWQlM0QlMjJocy1jdGEtYTkxNTk3YzUtMzU5ZC00ZjcxLTlhMTctMDJiNzUwMWVmYWRjJTIyJTNFJTNDJTIxLS0lNUJpZiUyMGx0ZSUyMElFJTIwOCU1RCUzRSUzQ2RpdiUyMGlkJTNEJTIyaHMtY3RhLWllLWVsZW1lbnQlMjIlM0UlM0MlMkZkaXYlM0UlM0MlMjElNUJlbmRpZiU1RC0tJTNFJTNDYSUyMGhyZWYlM0QlMjJodHRwcyUzQSUyRiUyRmN0YS1yZWRpcmVjdC5odWJzcG90LmNvbSUyRmN0YSUyRnJlZGlyZWN0JTJGMjE0MTUyOCUyRmE5MTU5N2M1LTM1OWQtNGY3MS05YTE3LTAyYjc1MDFlZmFkYyUyMiUyMCUzRSUzQ2ltZyUyMGNsYXNzJTNEJTIyaHMtY3RhLWltZyUyMiUyMGlkJTNEJTIyaHMtY3RhLWltZy1hOTE1OTdjNS0zNTlkLTRmNzEtOWExNy0wMmI3NTAxZWZhZGMlMjIlMjBzdHlsZSUzRCUyMmJvcmRlci13aWR0aCUzQTBweCUzQiUyMiUyMHNyYyUzRCUyMmh0dHBzJTNBJTJGJTJGbm8tY2FjaGUuaHVic3BvdC5jb20lMkZjdGElMkZkZWZhdWx0JTJGMjE0MTUyOCUyRmE5MTU5N2M1LTM1OWQtNGY3MS05YTE3LTAyYjc1MDFlZmFkYy5wbmclMjIlMjAlMjBhbHQlM0QlMjJMZXZlcmFnZSUyME91ciUyMFNvbHV0aW9uJTIyJTJGJTNFJTNDJTJGYSUzRSUzQyUyRnNwYW4lM0UlM0NzY3JpcHQlMjBjaGFyc2V0JTNEJTIydXRmLTglMjIlMjBzcmMlM0QlMjJodHRwcyUzQSUyRiUyRmpzLmhzY3RhLm5ldCUyRmN0YSUyRmN1cnJlbnQuanMlMjIlM0UlM0MlMkZzY3JpcHQlM0UlM0NzY3JpcHQlMjB0eXBlJTNEJTIydGV4dCUyRmphdmFzY3JpcHQlMjIlM0UlMjBoYnNwdC5jdGEubG9hZCUyODIxNDE1MjglMkMlMjAlMjdhOTE1OTdjNS0zNTlkLTRmNzEtOWExNy0wMmI3NTAxZWZhZGMlMjclMkMlMjAlN0IlN0QlMjklM0IlMjAlM0MlMkZzY3JpcHQlM0UlM0MlMkZzcGFuJTNFJTNDJTIxLS0lMjBlbmQlMjBIdWJTcG90JTIwQ2FsbC10by1BY3Rpb24lMjBDb2RlJTIwLS0lM0U=[/vc_raw_js][vc_row][vc_column][vc_column_text][/vc_column_text][/vc_column]