The Southeast Asia region is a rich e-commerce marketplace full of countries with e-commerce economies that are exponentially growing at continuously accelerating rates. With e-commerce becoming the dominant sector in the region, Shopee is riding on its success and has achieved becoming the number one e-commerce platform in the region.
To achieve maximum results, merchants, retailers and brands will need to know the tips and tricks necessary to help boost sales. When selling cross-border, it would be an additional advantage to know the country's shopping culture and consumer behaviour.
Here are some tips and tricks on Shopee for online merchants whose target markets are Malaysians.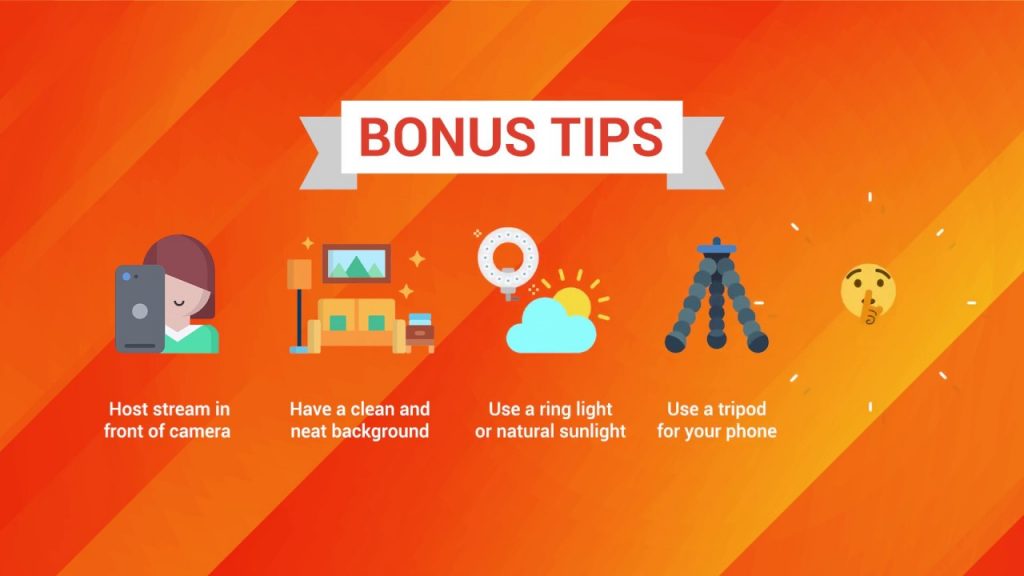 Facebook Advertisements
With 78% of the total population actively using social media, Malaysia has a high social media penetration rate. The amount of time a Malaysian spends on social media is an average of 2 hours and 58 minutes per day, that is a factor that online merchants should take into account when planning their online marketing strategies.
The most active social media platforms in Malaysia are Facebook, Instagram and YouTube. Therefore, advertising on Facebook is one of the most effective ways to help create awareness for your products and services. Creating a Facebook Ad is easy and effective with the right settings and clear eye-catching photos of your highlight product, paired with excellent copywriting your advertisement will definitely draw the attention and curiosity of potential customers on Facebook.
> Read more: How to increase sales in Shopee with these 3 features
Product Reviews
In tandem with the social media culture, Malaysians love their social media influencers. Most social media influencers in Malaysia create content for their large fan base and followers daily. Often their content advertises products or services on their platforms.
A sure way to boost sales on Shopee is to collaborate with social media influencers to gain access to their existing audience. The right influencer can reach your target audience, gain brand trust, and drive engagement, usually by producing a video on YouTube, Instagram TV, or the present trending TikTok.
Online merchants will need to do some research to find out which local social media influencers are the most suitable for their product or service, as most influencers prefer to produce their own original content. To optimise reach, it is important for online merchants to collaborate with a social media influencer who's vision aligns with theirs.
Brand Collaboration and Cross-Selling
A trending marketing strategy in Malaysia is brand collaboration and cross-selling. Some SMEs would collaborate with another SME or brand to sell their products together with the partner's products as a set at a discounted price.
The collaboration will help both partners have access to each other's existing customer base to boost sales, increase revenue and also spread brand awareness more effectively. To optimise the collaboration, merchants will need to find a partner who's brand and products are in the same or related product category.
> Read more: Business Solutions: Shopee boost product, store analysis tools, and more 
Buyer Protection Guarantee
Customers who shop online have better trust in online merchants who pledge to a buyer protection program. One of the crucial ways to maintain a good company profile or shop on any e-commerce platform is to ensure that customers get what they pay for.
Shopee helps achieve this step with their Shopee Guarantee feature, whereby Shopee holds payment temporarily to ensure sales are successfully fulfilled before releasing payment to the merchant. This buyer protection program helps customers feel more confident in purchasing products on Shopee.
The feeling of security from having benefits on their side together with an excellent shopping experience helps customers feel appreciated and are more likely to recommend the merchants they shopped from to their friends and family. This is a sure way of utilising Malaysia's strong social commerce culture to help boost sales and generate revenue for your brand.
> Read more: Shopee keyword tools – How to get to Shopee top keyword ranking
Shopee Seller Centre Features
Shopee's Seller Centre has a lot of useful in-app features and tools to help merchants boost sales on their platform by becoming more visible to potential customers.
One of the main features on Shopee is the Shopee My Campaigns feature that lets merchants participate in campaigns for free. Shopee lets merchants nominate certain products to be part of the running campaign events which are then allocated into parts of the website and app that are most visited by customers.
There are certain criterias to be met before a product will be allowed to be nominated. After a product is selected for a campaign, merchants will enjoy useful perks that will improve exposure and boost sales.
Shopee designed a Top Picks From Shop feature to help increase cross-selling. Using this feature, merchants are able to add four to eight products into a single collection that can be displayed on their product page. The feature helps to encourage customers to add more of your products to their cart and thus boost sales.
Nominate Products For Flash Sale
Flash sales are deals that appear on the Shopee homepage. Merchants can utilise the flash sale feature to boost sales as it is the section where most customers visit when looking for discounted items and deals. As the most popular feature of Shopee, merchants are able to generate more views on their products which in turn increases brand awareness and exposure to the profile page or shop.
Merchants on Shopee can create and customise vouchers to be used with their own products. Creating a voucher will make it visible on the merchant's Shopee profile or shop, which will greatly entice customers to browse the shop for products that may be of interest to them. Vouchers not only encourage customers to purchase your products, but also improve chances for a larger transaction.
Another feature on Shopee is the My Discount Promotions tool. This feature enables merchants to increase hype for their products for a given set of time and thus boost sales. The settings for discounts are very flexible to suit a single product or all products in the merchant's shop. The My Discount Promotions tool is helpful for merchants who want to increase profit for a single product without having to drop the price, while being competitive in comparison to other merchants.
Merchants will need to be careful of producing misleading discounts however as Shopee has a rule against merchants who change the original price of products prior to a promotion to exaggerate a discount. Doing so will result in losing customers' trust and fail in keeping a good Shopee profile record, furthermore it could also result in a product ban from Shopee.
> Read more: Shopee Tips & Tricks – How to boost sales in Shopee (Updated 2020)
To Sum Up
Shopee has a dominating presence in the Southeast Asian e-commerce market. International merchants who are seeking to expand their business and brand should take advantage of Shopee's strong customer base to achieve high revenue growth.
To achieve the best results and competitive advantage, business owners and e-commerce merchants will need to understand and be well-versed with the tools and features in Shopee. It is advisable as well for merchants to have a reliable omni-channel management system such as Omisell to track all sales across all e-commerce website, and have a trustworthy 3rd party logistics partner like Boxme to help automate and speed up e-commerce fulfillment to ultimately boost sales.
More Readings
> Entering the Southeast Asia E-commerce market: Why Shopee?

> 12.12 Sale In Malaysia Break E-commerce Records