Shopping trends during Ramadan in Indonesia
The coronavirus pandemic that still occurs today also affects all aspects of life, including in meeting daily needs or shopping activities carried out by the community. Although there is now a vaccine, most people still do activities from inside the residence and do online shopping.
Online shopping activities ahead of Ramadan 2021 also experienced changes considering the coronavirus that is still spreading. As many as 79 percent of online app users decide to shop during Ramadan. This has increased dramatically as in 2020 only 33 percent of users plan to shop during Ramadan. This is based on a survey conducted by marketing company InMobi in the media portal CNN Indonesia.
During Ramadan people in Indonesia meet their needs by shopping online. Both in buying personal needs, entertainment, property investment, to food poison between already using the application. Shopee currently does not only sell personal needs and pay bills only. Shopee already has Shopee Food service, which is a food delivery service.
This is because workers receive holiday allowances ahead of Lebaran. In fact, during Ramadan last year, the increase in transactions at Shopee increased by 500 percent.
In the current pandemic period of course, Indonesians prefer to buy their goods online with the aim of avoiding crowds and stopping the spread of the covid 19 virus. Plus the average people in Indonesia from young to old age all already hold gadgets that make it easier for sellers to sell in ecommerce.
Here are some ecommerce programs that offer special Ramadan discounts:
Shopee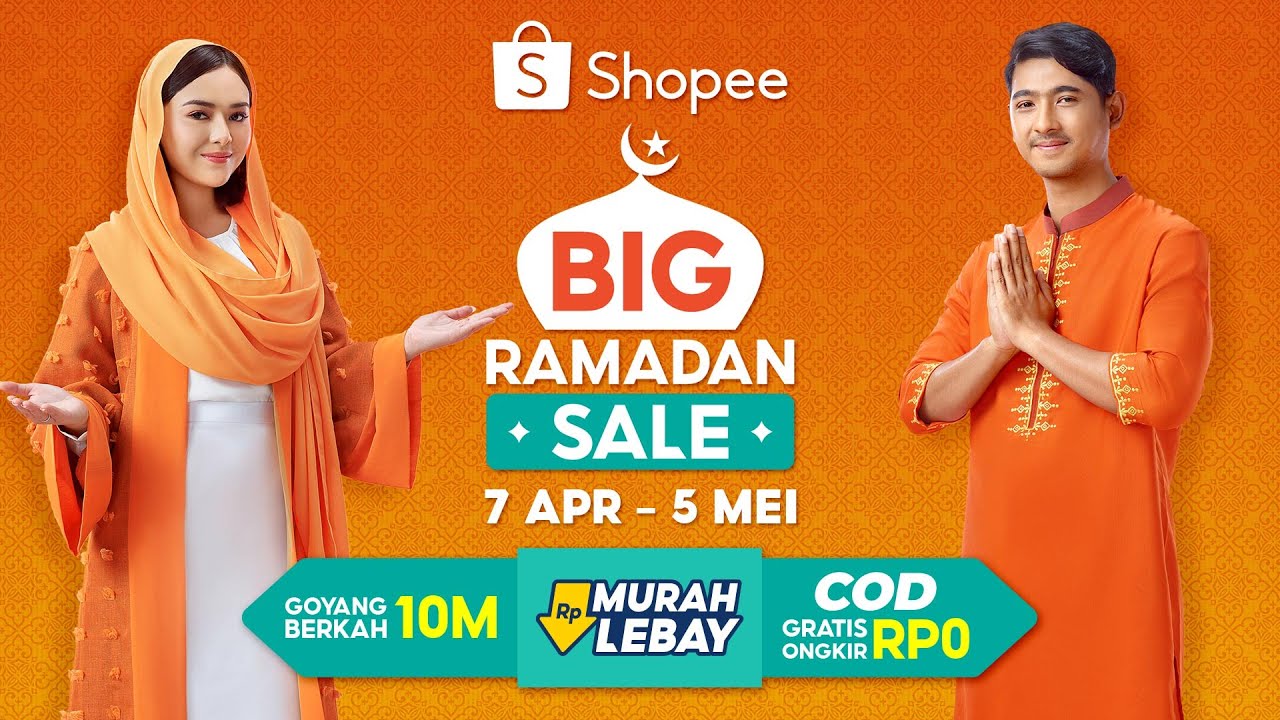 Shopee provides three ramadan-specific discount campaigns. The three special promos of Ramadan are cash on delivery (COD) free shipping minimum spend Rp0, cheap campaigns lebay, and shake blessings Rp 10 billion.
The best-selling categories at Shopee during last Ramadan were fashion, beauty and electronics products.
Tokopedia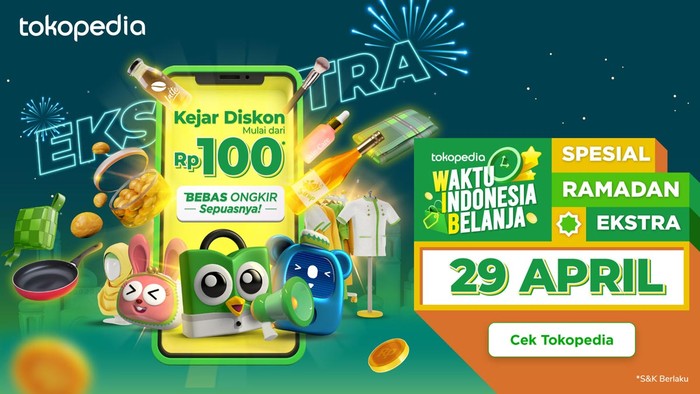 Tokopedia holds a regular monthly shopping festival Waktu Indonesia Belanja (WIB) on the 25th of every month. WIB Special Ramadan offers a variety of attractive promos, such as unlimited free shipping promos and special cashback. There is also a discount of up to 90 percent on a variety of products, ranging from food and beverages, fashion to parcels.
Lazada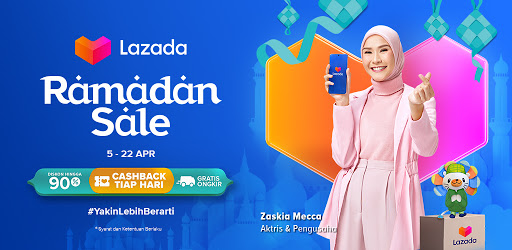 The program titled Lazada Ramadhan Sale 2021 is certainly very much awaited by all users of the Lazada application, because there are many very interesting promos such as flash sale and many more. If the previous period there was a price offer starting from Rp 9, this time Lazada again presents only less different and more profitable of course.
It is interesting to note that the main attraction of the purchase lies in the free postage promo, which is 78%. After that, just a discounted promo. Meanwhile, the use of vouchers and cashback is not very attractive to consumers.
IdEA Head of Public Communication Astrid Warsito admitted that he had collected data from various e-Commerce in order to see the trend of online shopping this first week of fasting. The results show that in general there has been a significant growth in purchases for several products such as; food and daily necessities, MRO (utensils), Muslim clothes or clothes, as well as TV & Home audio products.
>>>12.12 Shopping Festival – Sales record with impressive numbers
>>>The impact of the COVID-19 pandemic on Indonesian E-commerce
>>>Welcome Ramadhan Shopee Promo For 1 Month in Indonesia
About Boxme: Boxme is the premier E-commerce fulfillment network in Southeast Asia, enabling world-wide merchants to sell online into this region without needing to establish a local presence. We deliver our services by aggregating and operating a one-stop value chain of logistic professions including: International shipping, customs clearance, warehousing, connection to local marketplaces, pick and pack, last-mile delivery, local payment collection and oversea remittance.