Welcome Ramadhan Shopee Promo For 1 Month in Indonesia
Online shopping is still the choice of many people to meet their needs, including Ramadhan and Eid al-Fitr during this pandemic. Christin Djuarto, Executive Director of Shopee Indonesia, said this was seen when his party presented the Big Ramadan Sale campaign last year.
High online shopping from the People of Indonesia, said Christin, which finally became the basis for Shopee to re-present the Big Ramadan Sale campaign this year, starting from April 7 to May 5, 2021.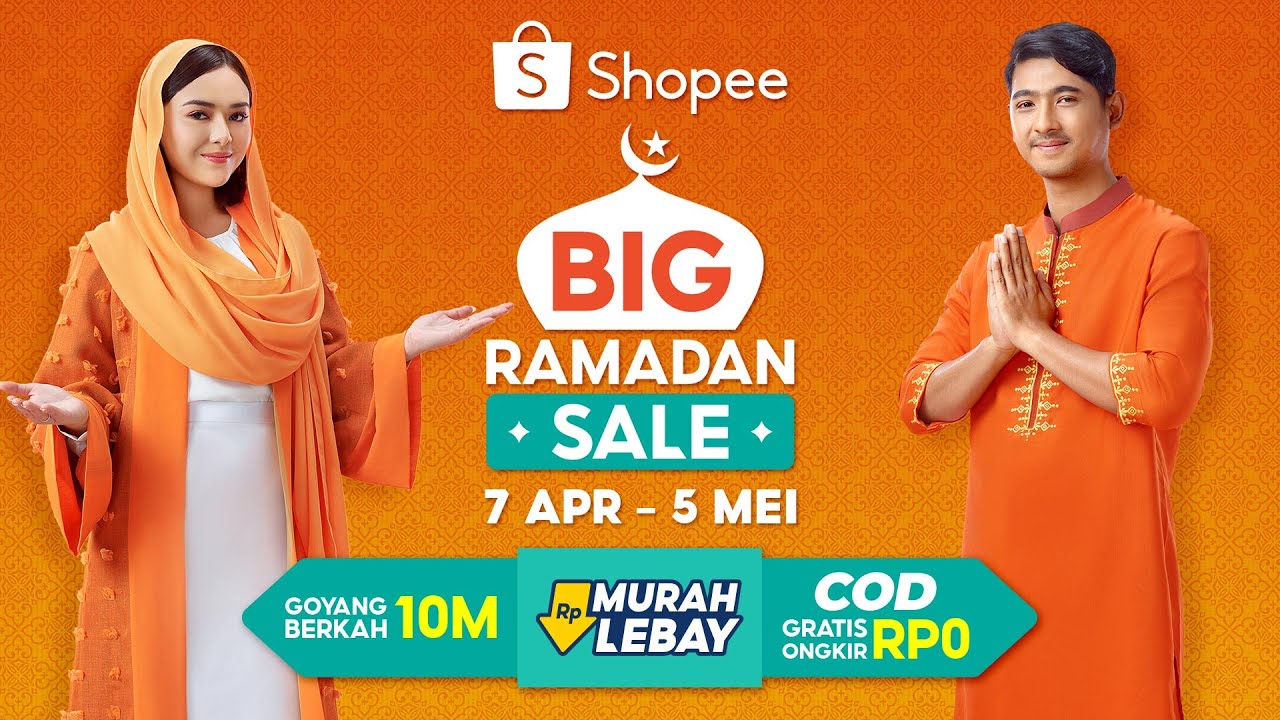 Through this campaign, Shopee also focuses on the sustainability of the UMKM business, especially in Ramadan during the pandemic. One of them is by providing education and mentoring so that they can conduct business effectively.
There are a series of the best offers for users so that all their needs during Ramadhan are still met. Starting from COD Gratis Ongkir Rp 0, Goyang Shopee 10 M: Goyang Shopee Berkah 10 M where users have the opportunity to get 2x the prize in the form of Shopee Coins and also additional ShopeePay Balance.
In COD shopee offers free shipping with a minimum spend of Rp0 so that all can be more smoothly shopping. It is expected that through the promo, the community will be easier to meet the needs when Ramadan arrives.Sellers or sellers can promote their products at special prices, so that buyers can take advantage of this Ramadhan moment to shop at very cheap prices.
Meanwhile, in the cheap campaign Lebay Shopee program promises consumers to get goods at a low price. Through the program, all shopee users have the opportunity to get various products at the cheapest possible price.
Not only that, in this campaign, Shopee also invites users to shop while sharing, kindness with others through the Sharing Without Borders program with Shopee, followed by a series of zakat programs and donations in the Shopee Barokah feature by adding Zakat, Infaq, Shodaqoh (ZIS) services through related institutions, donations for MSMEs, to assistance for victims of natural disasters such as those in East Nusa Tenggara (NTT).
Sharing Without Borders with Shopee in collaboration with various trusted partners such as Rumah Zakat, Dompet Dhuafa, and others, was presented to enable users to shop online while sharing kindness to others during the holy month of Ramadhan.
>>>ShopeePay Chinese New Year Promo, Up to 90% Discount
>>>The impact of the COVID-19 pandemic on Indonesian E-commerce
>>>10 Best courier Services 2021 in Indonesia
About Boxme: Boxme is the premier E-commerce fulfillment network in Southeast Asia, enabling world-wide merchants to sell online into this region without needing to establish a local presence. We deliver our services by aggregating and operating a one-stop value chain of logistic professions including: International shipping, customs clearance, warehousing, connection to local marketplaces, pick and pack, last-mile delivery, local payment collection and oversea remittance.