Online grocery shopping was not something that many Malaysians thought about in 2019 and the years before that. However that all changed when the COVID-19 pandemic hit the country and followed by the nationwide partial lockdown, Movement Control Order (MCO) that was put into motion by the government.
Propelled By The Pandemic
With travel restrictions in place and fears of the infectious virus, Malaysians turned to e-commerce platforms to get their daily essentials, necessities and groceries. Online grocery platforms saw a surge in demand for their services and benefited tremendously.
MyGrocer, a local online grocery platform saw growth by over 1000% in demand during the start of the MCO. The growth helped their business volume grow 10 times over.
Online grocery platforms have been around in Southeast Asia for around five to eight years but the growth was small as most consumers preferred to purchase their groceries in person. As opposed to restaurants that try to adapt to the pandemic and adopt deliveries and innovate their menus to stay afloat, the grocery industry prospered and benefited from the uncertainties of the pandemic. Online grocery shopping has become the optimal and most popular choice for Malaysians especially during the peak of the MCO where people have been urged to stay at home and be safe.
According to a statement by the managing director of Retail Group Malaysia (RGM), the pandemic actually revived the businesses of many struggling grocery retailers that have physical stores. He explained that the reason was because buying groceries and cooking at home is cheaper than ordering food online, which was ideal for many Malaysians as they prepared to face the worst during the peak of uncertainty amidst the pandemic.
> Read more: Malaysia's Ecommerce Economy Thrives During COVID-19
Growing Trust In Online Grocery & Convenience
The rise of online grocers that specialise in fresh produce, and the trend of delivering their products using their own delivery team instead of going through local courier services helped Malaysians have improved trust in shopping for groceries online as compared to the years before when many consumers had concerns about quality and hygiene or damages during delivery.
Another factor that drove the popularity of online grocery shopping is the convenience. When the number of people from each household were limited to two people during the MCO (or one person per household in enhanced MCO areas), many Malaysians switched to buying their groceries online and discovered how convenient it was to do so.
When entering a premise, Malaysians are required to have their temperature checked and their details recorded as a measure to trace potential COVID-19 outbreaks. The discouraging hassle of that whole process, as well as facing the return of traffic jams on roads and walking extra distances to designated entrances and exits at malls, supermarkets and hypermarkets, gave that extra push for Malaysians to feel inclined to opt for online grocery shopping.
The ease and convenience of grocery shopping at the comfort of their own home while staying safe became an attractive reason for many Malaysians.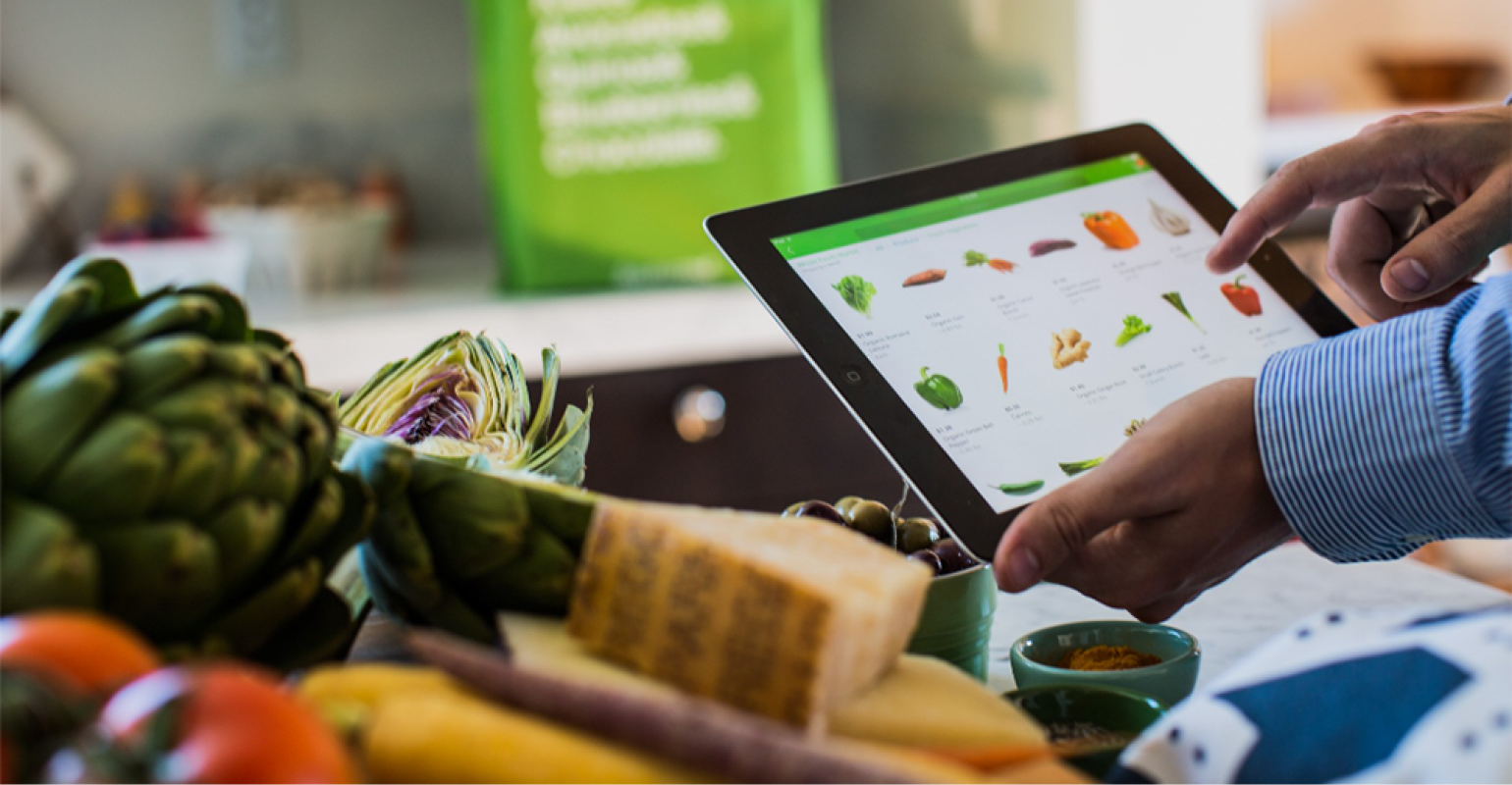 Helping Local Grocery Businesses
Large grocery businesses like Mydin and Lotus's (previously Tesco) launched their own online platforms and websites to keep up with the demand and supply groceries on their own. They are able to self-sustain and maintain their revenues. However, small grocery businesses that are often brick-and-mortar based fall short as they lack funds and struggle to deliver their own goods with the multiple restrictions that came with the MCO. This is where online grocery platforms come into play.
Online grocery platforms serve as an extension of Malaysia's various grocery players, especially for grocery businesses that are niche or small in scale.
With the help of an online grocery platform like Happy Fresh, Foodbunny, Potboy and Signature Market among others, local grocery businesses are able to reach consumers more efficiently and offer delivery services.
> Read more: Malaysia Launches 1st Online Bazaar
Overview
The rise of popularity for online grocery shopping will serve as one of the many channels for Malaysia's economic recovery.
As Malaysia's MCO continues to prolong due to the continuous concerning increasing number of daily new COVID-19 cases in the country's capital, Kuala Lumpur and the most developed state, Selangor (which surrounds Kuala Lumpur), the demand for online grocery services is expected to continue to expand.
Some experts believe that the demand for online grocery services will stay long after the end of the pandemic, attributed to the new norm for Malaysians who enjoy the convenience and ease of online shopping.
More Reading
>> Malaysia's Economic Recovery Using E-commerce

>> Malaysia: The Dominating Ecommerce Market in SEA