An emerging trend in the beauty industry across the globe in recent years is the demand for halal cosmetics. While having greater recognition in Asia, the Southeast Asian region proves to be the best market for halal cosmetics.
Growing Demand For Halal Cosmetics
Southeast Asia is considered the largest producer of halal cosmetics at around 40%. According to a 2019 report by WiseGuy, in sales the Middle East has a 12% market share, and the USA and Europe just 4%. With that, the global halal cosmetics market is estimated to be worth US$2.5 billion and growing at 5.6% a year.
The State of Global Islamic Economy Report 2018/19 reports that halal pharmaceuticals and cosmetics sectors continue to expand as more products are produced and ingredients are increasingly halal-certified. The report also states that Muslims' spending on cosmetics was estimated to be US$61 billion in 2017, which is foreseen to increase to US$90 billion by 2023.
Realising the growing trend for halal cosmetics and its promising market, small and independent players as well as large powerhouse brands across the globe are pushing for developments to cater to the demand.
Among the brands that are pioneering into halal beauty are Amara Halal Cosmetics, Inika Organics, Talent Cosmetics, Tuesday In Love, Momohime Skincare, and Wardah Cosmetics. Not mentioned are a long list of SMEs across the world mostly originating from the Southeast Asia region, especially Malaysia and Indonesia. Several global industry players have also made the move to cater to Muslims and the growing market by setting up their own halal hub in parts of Southeast Asia.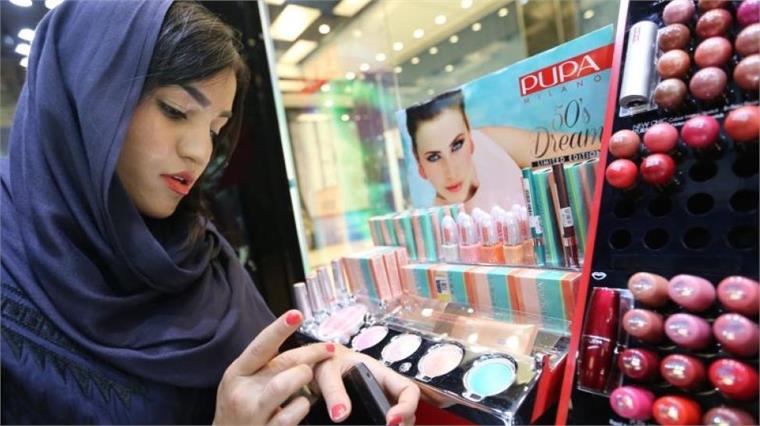 K-Beauty Going Halal
Standing on the precipice of the growing popularity of Korean cosmetics (also known as K-beauty), South Korean has positioned itself as the sixth largest global exporter of essential oils, perfumes, cosmetics and toiletries, after France, the USA, Germany, Ireland, and Singapore. According to figures from the International Trade Centre Trade Map, South Korea's exports grew by 25.7% to US$6.25 billion in 2018.
Exports to Organisation of Islamic Cooperation (OIC) countries surged in recent years, rising from 3.2% of Korea's total cosmetics exports in 2017 to 3.7% in 2018, and 4.2% in 2019, to US$271 million, according to the Korean Institute of Halal Industry (KIHI).
By region, Southeast Asia leads at US$150 million, dominated by Malaysia at US$89 million, and Indonesia at US$61 million.
Certification of Korean cosmetics is on the rise, backed by the drive for cosmetic trends with natural or herbal cosmetics ingredients and product concepts. Aided by the growing number of halal certification bodies (HCSs) in the country recognised by international bodies from one to three last year, the South Korean government pushes exports to OIC countries and established joint ventures with halal cosmetics companies in Malaysia and Indonesia.
> Read more: 3 E-commerce Cosmetics Market Trends in Malaysia 2020
Malaysia As the Lead
In line with Malaysia's Third Industrial Master plan 2006-2020, the halal industry is set to become the country's key economic driver and a catalyst for local players to tap into the global halal market and turn them into viable ventures that are capable of catering to both Muslims and non-Muslims.
Malaysia is listed among the top 10 producers for halal pharmaceuticals and cosmetics industries in the world. According to the Halal Directory by Halal Industry Development Corporation (HDC), there are 26 companies listed under the cosmetics business industry, 124 under the beauty category and 3 under the skincare category, to date.
In Malaysia, among the top homegrown halal cosmetics and skincare brands are SimplySiti, Pretty Suci, So.Lek, Nurraysa, dUCk Cosmetics, and Elhajj Halal Skincare. Many more Malaysian SMEs specialising in halal cosmetics and skincare products are emerging and making a name for themselves in the market.
> Read more: Popular Product Categories in Malaysia of 2020
Indonesia Following Closely
With its massive population of 270 million people, Indonesia is projected to be a major driver of growth for halal cosmetics in the world following the implementation of the Halal Product Assurance Law No.13/2014 in October 2019. The law requires mandatory halal certification for all products that are considered to be halal.
Around 80% of the country's market share of cosmetics products already have halal certification. The number is expected to increase following the footsteps of leading Indonesian halal cosmetics brand Wardah.
> Read more: E-commerce opportunities in Indonesia
Quality Products For Everyone
Halal cosmetics are not limited to Muslim practitioners. Jacques Cosmetics Malaysia says that their halal certified cosmetics are made for all beauty enthusiasts who want quality products that are free from harmful ingredients.
The Malaysian cosmetics manufacturer and retailer launched Reneuf by La Estephe as their first halal venture. Reneuf by La Estephe is a range of sheet face masks that have been certified halal by JAKIM.
The company also states that some consumers, especially non-Muslims are under the impression that halal certified products are only for Muslim. However halal cosmetics actually mean that the product is safe, clean and ethically produced, and can be used by anyone regardless of religion.
> Read more: E-commerce Fashion Industry in Malaysia 2020 – 2021
What Does Halal Mean?
Halal is an Arabic word meaning "allowed" or "permissible". When a product is described as halal, it means that it uses ingre and storing, manufacturing, packaging and distribution processes that are in accordance with the Shariah law and fatwa.
Putting a halal certification on skincare or cosmetic products would mean that those products are free from animal-derived ingredients (such as animal fats, placenta, etc.) as well as contents which are harmful to health and have not been processed using instruments contaminated with impurities (such as blood, urine, and faeces).
Some halal certified beauty products also have vegan, organic, cruelty-free or ethical tags and certifications that are in accordance to industry standards.
In Malaysia, the halal certification will need to be acquired from and approved by the Department of Islamic Development Malaysia (JAKIM). Aside from adhering to a list of guidelines, the products will need to be inspected before obtaining the certification.
Overview
The cosmetics market in Southeast Asia is more developed as compared to other regions as there is greater awareness among consumers and a well established halal regulatory environment with specific cosmetics regulations, especially in Malaysia and Indonesia.
Muslim beauty (also known as M-beauty) is gaining more visibility and is predicted to be the next big thing after K-beauty as halal cosmetics continue to grow and gain strong traction, aided by large manufacturers having more interest in halal formulations than before.
More Reading
> E-commerce Fashion Industry in Malaysia 2020 – 2021

> Vietnam: a cosmetics market to watch