A potential market for foreign brands
According to Statista data in 2019, the Vietnam cosmetics market amounted to a total of US$443 million in revenue, ranked 6th in the ASEAN region. Skincare products accounted for US$341 million, and the remaining US$102 million is from the make-up segment. Predicted to increase annually by 2.9% and 6.1% respectively in the 2019-2023 period, the make-up segment is on track to become the fastest-growing in the region.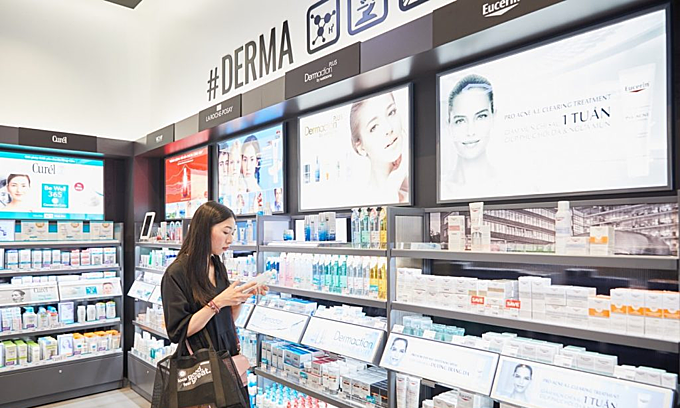 One of the main drivers for this growth is the emerging middle class with strong purchasing power. Statistics from the World Bank indicated that this class will reach 31.2 million people in 2026, implying continuous market growth for the cosmetics sector.
Vietnam cosmetics market is a promising land, especially for international manufacturers. A report from the HCMC Cosmetics Association revealed that the market is dominated by foreign names, with local brands having a modest 10% of market share. Vietnamese cosmetics companies only occupy the low-cost market segment and export products to neighboring markets. On the other hand, 30% of cosmetics revenue goes to Korean brands, followed by the EU (23%), Japan (17%), Thailand (13%) and the US (10%). With Vietnam joining various Free Trade Agreements (FTAs), foreign products can enter the market easily with reduced taxes, fuelling this movement.
Uprising cosmetics trends
Both skincare and make-up segments are seeing increasing numbers compared to previous years.
Skincare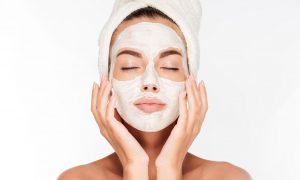 A survey by Q&Me pointed out that skincare has become a popular routine with half of the respondents do it every day and 73% use skincare products at least once a week. People aged 30 to 39 years old are the most skincare-conscious demographic, and the frequency also goes up as the users' income increases.
A typical buyer spends around VND 250,000 for skincare monthly. The most popular products including facial cleanser, sunscreen, facial mask, and facial moisturizers.
Only 16% of respondents reply that they don't use any skincare products, with excuses being "don't know which products are good for me", "too busy", "sensitive skin", and "my skin looks good enough without them".
Make-up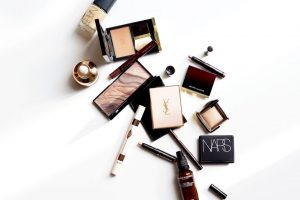 30% of the people surveyed wear make-up on a daily basis, and half of them make-up at least once per week. Millennials aged 23 to 29 years old do it most often, as well as people with higher income. 51% wear make-up for work or school, and there are various occasions that make-up is considered necessary like party, gathering, dating, travel, interview, etc.
Undoubtedly, lipsticks are the most popular product for makeup, followed by eyebrows, foundation and mascara. The usual length to put on make-up ranges from 6 to 20 minutes. With many steps and specialized products, buyers tend to spend more on make-up than skincare with the average being VND 300,000 each month.
Few people don't wear make-up (14%) as their top reasons are "don't know how to", "laziness" and "sensitive skin".
Factors affecting the purchase
Favorite brand: Moderate-price brands with a wide range of products are the go-to choice for many people. Top 3 most-used brands are Pond's, Nivea and Acnes. Each demographic also has different preferences. While Korean brands like Innisfree and 3CE are popular among youngsters, Shiseido is chosen by high incomers.
Purchase point: The most common places to shop are cosmetics shops, supermarkets, department stores, and online websites.
Source of information: When searching for a product, Vietnamese's go-to channels are Facebook, acquaintances and websites. Meanwhile, Youtube is a rising channel among young people.
Reasons to purchase: Country of origin is the most important factor for Vietnamese consumers. Buyers also often look for product compatibility with their skin, price range, ingredients and advertised effect.
Online shopping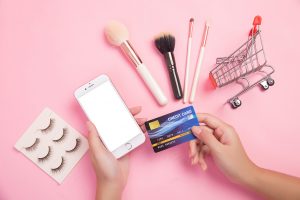 With a young population, a high Internet penetration rate and heavy promotions from E-commerce platforms; online shopping is gradually integrated into people's lives. Cosmetics is one of the best-selling product categories products online due to its convenience, wide range of options and good prices. However, some still remain skeptical of the product's authenticity and quality when buying online.
–> Read more: Top E-Commerce Platforms In Vietnam To Sell Cross-Border
Official channels like E-commerce platforms and brand websites are popular for online purchases, so does social media because of its communication feature. The top 4 sites for buying cosmetics for Vietnamese people are Shopee, Lazada, Facebook and Tiki.
Boxme is the premier cross-border e-Commerce fulfillment network in Southeast Asia, enabling world-wide merchants to sell online into this region without needing to establish a local presence. We deliver our services by aggregating and operating a one-stop value chain of logistic professions including: International shipping, customs clearance, warehousing, connection to local marketplaces, pick and pack, last-mile delivery, local payment collection and oversea remittance.