Competition between marketplaces in Indonesia event 11.11
Wednesday, November 11, 2020 coincides with the beautiful date of 11.11 there is a promo of 11.11 on various e-commerce sites. Fans of online shopping have certainly memorized that date because there are many 11.11 promos today. E-commerce sites that often give massive discount promo 11.11, among others, are Lazada, Shopee, to Tokopedia.
In addition to the discounts they also make free shipping promos throughout Indonesia. With the shopping party, people are definitely interested in shopping online with the marketplace.
Lately, marketplaces in Indonesia are competing fiercely to get the attention of the public. Each marketplace uses a campaign every month. This month they held 11.11 promos from Lazada, shopee, and Tokopedia as their ads flooded social media and television. They are also competing to use the brand ambassador of Korean artists who are being hit in Indonesia.
Tokopedia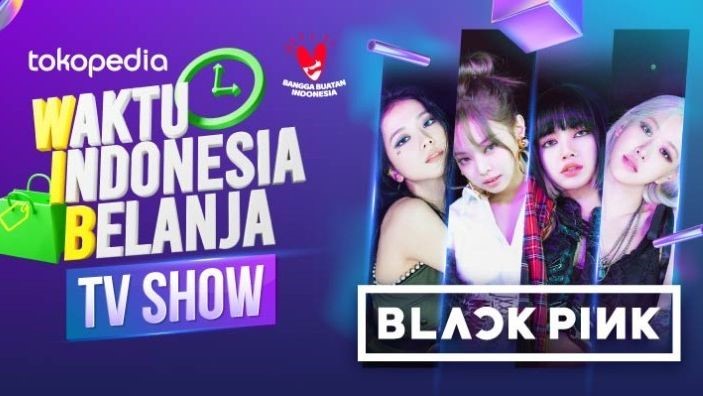 Tokopedia has offered a cashback, voucher product of 50 percent for all products on their platform. There are also discounts on certain hours of 10.00, 12.00, 18.00, 20.00 and 22.00 WIB at the 11.11 event.
On this beautiful date, Tokopedia collaborates with OVO and Grab to present the OVO BOOM (OVO Mania Shopping) 11.11 program which runs from 9-11 November 2020.
While Tokopedia also offers cashback up to IDR350, 000 and free shipping vouchers from GrabExpress for its delivery services. In addition to GrabExpress vouchers, Grab also offers 50 percent cashback promo for GrabCar, GrabBike, GrabFood, and Grab Mart services.
On November 25, 2020 Tokopedia invited blackpink to the Indonesia Shopping Time (WIB) event to attract the attention of the public to be enthusiastic. Then, hastag #TokopediaxBlackpink immediately trending on Twitter since the announcement was spread by Tokopedia.
Suddenly the BLINK also immediately commented and enthusiastically on the invitation of BLACKPINK at WIB Tokopedia
Shopee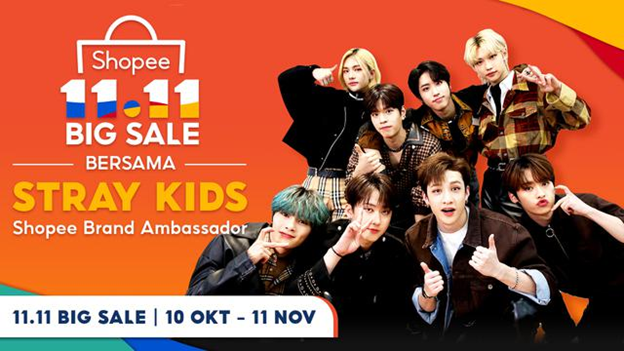 Shopee and Lazada have held an 11.11 shopping party promo on November 11, 2020. These two e-commerce offers, discounts ranging from free shipping, flash sale, as well as discounts of up to 50 percent.
Shopee offers a variety of promos. This time, Shopee also presents a massive promo that is valid at certain hours. From 00.00 to 02.00 WIB, there is a Big Midnight Sale that provides the most fantastic promos such, as Flash Sale 111 RB for exclusive products such as Apple iPhone XR, gold and Satchel Guess bags.
Users also have the opportunity to get Free Ongkir voucher up to IDR 111,000 with a minimum spend of Rp 0, Discount voucher of IDR 111,000 & Cashback voucher up to IDR 1.1 million for midnight specials as well as a series of other interesting promos to accompany midnight online shopping for users throughout Indonesia.
Shopee also attracted kpop star Stray Kids to enliven the 11.11 event. This TV Show will take place on November 11, 2020 at 19.00 WIB and broadcast live on Shopee Live, YouTube Shopee Indonesia, RCTI, MNCTV, SCTV, Indosiar, and ANTV.
Lazada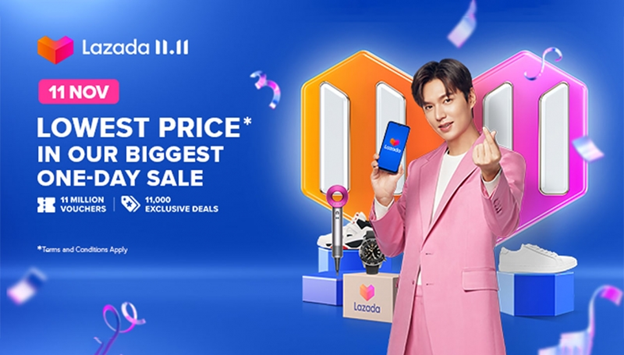 Not to be outed, Lazada this time also used Lee Minhoo as a brand ambassador. Also following the current trend, where Korean artists are on the rise in Indonesia both Kdrama and Kpop are coloring the world of Indonesian entertainers. Lee Minho was asked to become a brand ambassador by lazada in order to attract the attention of the public.
For ads from shopping festival campaigns, Lee Min Ho will also collaborate with Lazada's local brand ambassadors throughout Southeast Asia, such as Agnez Mo and Verrel Bramasta in Indonesia, Ayda Jebat in Malaysia, Kathryn Bernardo in the Philippines, Bella Ranee Campen in Thailand and Chi Pu in Vietnam, where they are seen sharing happiness by giving Lazada packages to each other.
This year's Lazada 11.11 shopping festival will not only provide the best deals but also a variety of shoppertainment activities that are dear to miss such as: Guess It's 11.11 which will take place 5 hours non stop on LazLive on November 9, 2020 and Lazada 11.11 Super Show which will be shown live on LazLive and can be watched also on Indosiar and SCTV on November 10, 2020.
In addition, at this year's Lazada 11.11 shopping festival, consumers in Indonesia can also get a variety of quality products that they want at slam prices, Crazy Flash Sale as much as 11x a day, free shipping promos throughout Indonesia and the opportunity to get vouchers of RP 1,111 million without minimum daily purchases from November 1-11, 2020 that can be used by consumers to pamper themselves and share their joy with their loved ones.
More Readings?
>>>How popular 11.11 campaign with TOP 3 marketplaces in Thailand |records 2020
>>>How automated fulfillment is changing E-commerce around the world
>>>How Shopee's marketing strategy steps up in the SEA sales event 2020
About Boxme: Boxme is the premier E-commerce fulfillment network in Southeast Asia, enabling world-wide merchants to sell online into this region without needing to establish a local presence. We deliver our services by aggregating and operating a one-stop value chain of logistic professions including: International shipping, customs clearance, warehousing, connection to local marketplaces, pick and pack, last-mile delivery, local payment collection and oversea remittance.