On September 28, 2020, Boxme officially launched B2B Fulfillment service to better support large businesses in goods packaging and delivery to distribution channels. B2B Fulfillment service helps Boxme perfect the logistics supply chain to provide comprehensive support for E-commerce businesses in selling multi-warehouse and multi-channel in the most convenient way.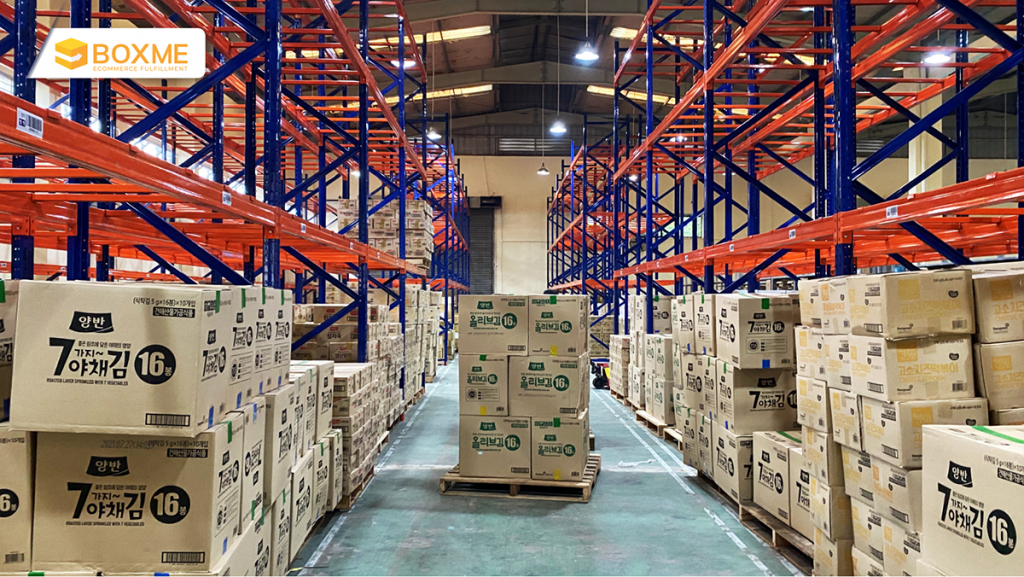 What is B2B Fulfillment Service?
Previously, Boxme warehousing services mainly focused on e-commerce retail customers, as each placed order will be packed, labeled and delivered to the customer's hand with Cash on Delivery collection option. This process is called B2C Fulfillment.
Unlike B2C Fulfillment, the clients for B2B Fulfillment service are businesses and retailers. B2B orders are usually bulk orders delivered to chain stores, supermarkets or other wholesale outlets.
How B2B Fulfillment service benefits businesses
With the launch of B2B Fulfillment service, Boxme can assist customers in operating and managing other distribution channels in addition to retail sales from Boxme's centralized warehouse system. In the past, customers had to handle their own sales and shipments to B2B distribution channels. Using this feature, they can create B2B Fulfillment requests directly on Boxme's management system.
Not only does this shorten the operational process for business, but it also helps them better manage their wholesales channel from sales to inventory and import/export procedures to make timely decisions.
In addition, to ensure the order handling time upon customers' request, Boxme also launches Fulfill Now services with a commitment to have your order ready to ship in under 30 minutes. By partnering with urban shipping couriers such as Ahamove and Nhattin, truck services will deliver your goods to distribution points as soon as an order arises.
To conclude, with the newly launched B2B Fulfillment service, Boxme offers a all-around supply chain solution for multichannel e-commerce businesses, especially brands that are selling B2C and B2B simultaneously.
Boxme is the premier cross-border e-Commerce fulfillment network in Southeast Asia, enabling world-wide merchants to sell online into this region without needing to establish a local presence. We deliver our services by aggregating and operating a one-stop value chain of logistic professions including: International shipping, customs clearance, warehousing, connection to local marketplaces, pick and pack, last-mile delivery, local payment collection and oversea remittance.