ShopeePay Chinese New Year Promo, Up to 90% Discount
ShopeePay's digital and electronic money payment platform enlivens The Chinese New Year 2572 Kongzili through various discounts that last until February 21, 2021.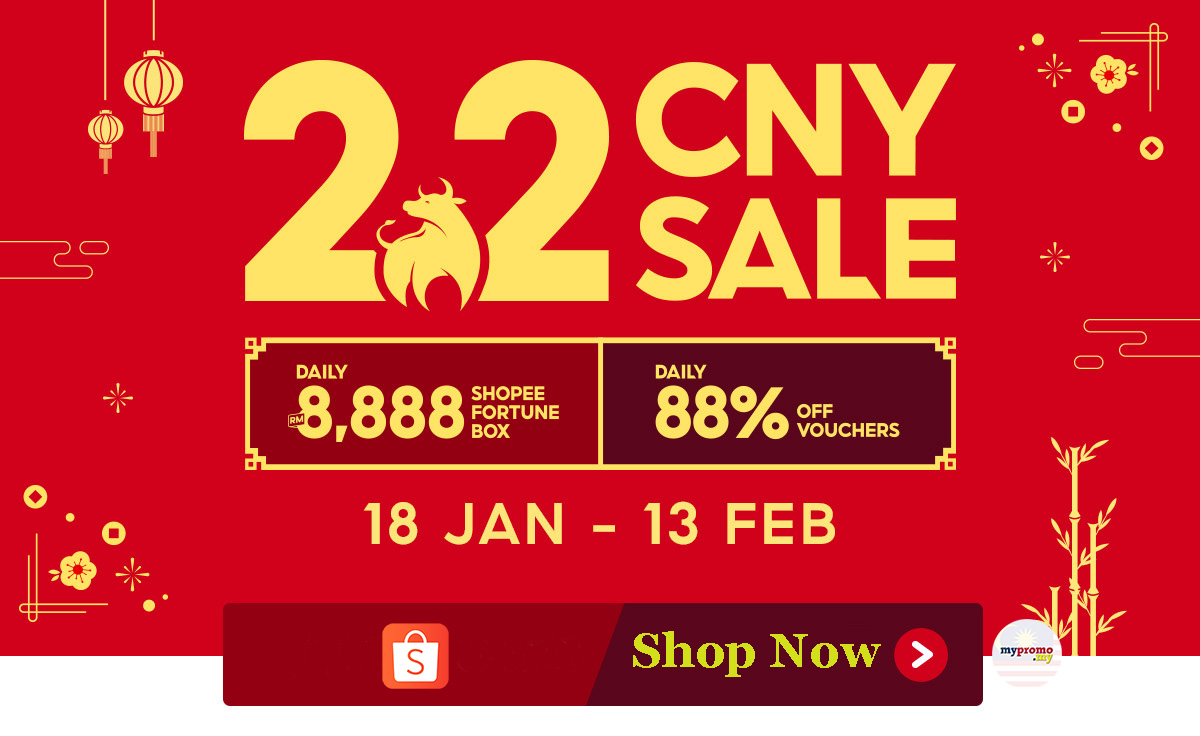 Head of Campaigns & Growth, Marketing ShopeePay Cindy Candiawan explained that in the midst of one of the big celebrations in Indonesia, there is still a pandemic nuance that requires Chinese new year celebrations to be eliminated and should be celebrated with family from home.
Therefore, ShopeePay as the leading digital payment service in Indonesia presents ShopeePay Super Online Deals campaign with cashback promo up to 90 percent for various types of purchase transactions.
This cashback promo is valid for online merchant categories such as games, telecommunications, delivery services, food and beverages, and Sociolla beauty products e-commerce.
Saw the huge customer enthusiasm on shopeepay super online deals campaign earlier at the end of last year. In February which is festive and special in the midst of the implementation of PSBB, ShopeePay again provides attractive cashback promos so that Chinese New Year celebrations can remain warm and meaningful, even from home.
This campaign also reinforces ShopeePay's commitment in providing digital payment services to more useful use cases for the community.
For telecommunications, ShopeePay cashback promo up to 90 percent can be used for MyTelkomsel, Axisnet, By.U and Smartfren data packages, in order to be able to talk or video call as much as possible with the whole family.
In addition, ShopeePay understands that Chinese New Year is usually synonymous with sending food, it's strange if the excitement of various types of food that is usually served on the dining table when Chinese New Year is gone.
No need to worry, order food from many places or send food to more friends or relatives more efficiently and quickly with ShopeePay cashback promo up to 90 percent at Paxel, Help, or Anteraja delivery service. Through the food shared, the warmth of Chinese New Year special moments can definitely be felt more for everyone.
This promo also applies to people who often spend the afternoon relaxing or hold quality time, while drinking a glass of favorite coffee, where ShopeePay cashback up to 90 percent also applies to Kopi Kenangan and Fore Coffee.
By utilizing the promo presented from the ShopeePay Super Online Deal campaign, guaranteed Chinese New Year celebrations from home again and in the middle of the pandemic will be as warm, meaningful and exciting as before.
About Boxme: Boxme is the premier E-commerce fulfillment network in Southeast Asia, enabling world-wide merchants to sell online into this region without needing to establish a local presence. We deliver our services by aggregating and operating a one-stop value chain of logistic professions including: International shipping, customs clearance, warehousing, connection to local marketplaces, pick and pack, last-mile delivery, local payment collection and oversea remittance.