Due to cultural differences and the accessibility of each country's technology is different. Consumers of each country will choose to consume various services and products based on convenience and their own lifestyle. The same is true for selling channel in Thailand depending on the habitability and ease of use of the people. The information below are popular E-commerce platforms for Thai market.
Selling Channel in Thailand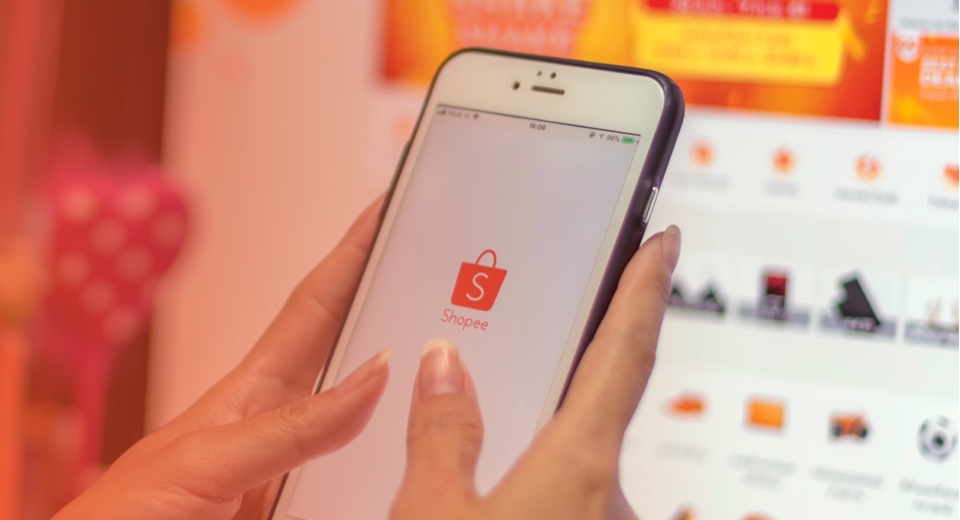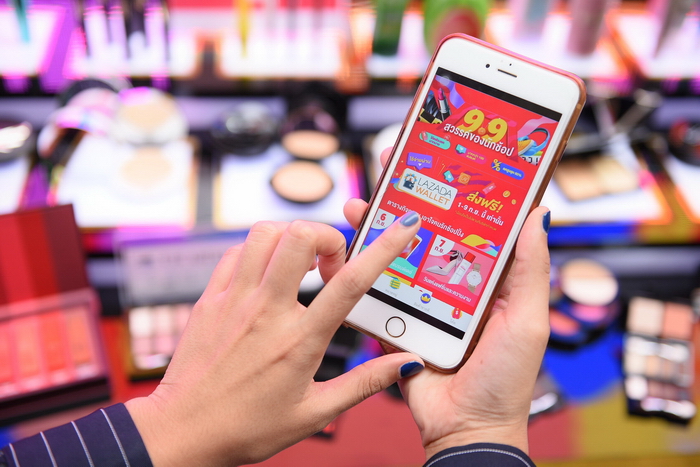 pic source: checkraka.com, seathailand.com
Shopee and Lazada are the most popular marketplaces in Thailand with a lot of online stores opening their stores on these selling channel in Thailand. Almost of Thais buy products through this marketplace platform because they can be traded easily and conveniently for both sellers and buyers.
But the limitation is that brand who want to open an online store for sale on Shopee and Lazada or any marketplace which is selling channel in Thailand need to use their Thai ID number to verify identity before opening the store. In case foreign entrepreneurs want to open a shop on Shopee or Lazada, they should have a partner in Thailand that can verify their identity on the platform.
The main obvious difference between Asians and Westerners is that Asians prefer to speak to brand before making a purchasing.
In the past two years (2019), Facebook has revealed that Thais are the most popular users, it was the number 1 in the world for online shopping through Facebook. After that, Facebook released the Facebook Marketplace feature and developed the Facebook Live feature to further support e-commerce on Facebook.
Moreover, there are many service providers who offer automatic order collection services based on real-time Facebook Live comments. This is a testament to its popularity chat-commerce in Thailand
As mentioned above, Thais often ask for more product detail to the shop before making a purchase. Another popular chat application is Line, which in addition to being an application for chatting in their private life, it is also a channel that provides an opportunity for any brand to talk to shoppers as well.
Even though Line is not the only one chatting application but there are many others that have entered to the Thai market, but Line is one of the first chatting service providers that reached the Thai market and the usage most liked Thais.
Until now, Line is the most popular chat application in Thailand. Line has developed an Official Account for stores to build brand credibility like Facebook's Official Page and also has various features that support online marketing and selling on this application effectively.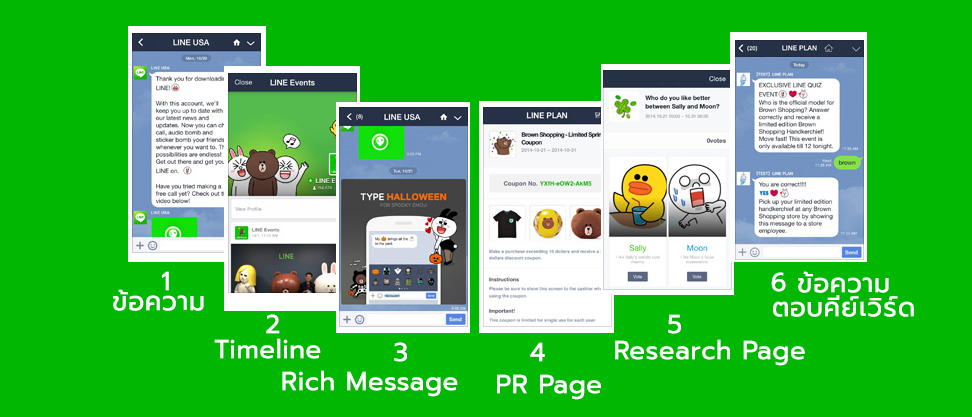 pic source: digitalcontent.top
Compared to Facebook, Line application is suitable for creating a CRM to maintain customer loyalty and build more brand awareness of the brand. However, a few years ago, Line has released a new service that brand can promote their product or service through Line Ads to reach users with similar behavior to the target customers.
Saying about fashion products, it is impossible for Thais to not think of Instagram, despite the fact that the Instagram application is only popular among teenagers but this group of people is people with huge purchasing power. Products that are mostly traded on Instagram will be fashion items and most of the current trend products. Instagram also has features that support e-commerce for Thai users as well.
Moreover, Thai people also pay more attention to the brand shop's website. If any brand has a store website, it could increase the credibility of the brand and the products even more. However, Fundamentals of Thai buyer often a brand name search on Facebook before purchasing to check reviews and brand activities. This ensures that the store is still open and make sure they will receive the product after purchasing.
About Boxme: Boxme is the premier E-commerce fulfillment network in Southeast Asia, enabling world-wide merchants to sell online into this region without needing to establish a local presence. We deliver our services by aggregating and operating a one-stop value chain of logistic professions including: International shipping, customs clearance, warehousing, connection to local marketplaces, pick and pack, last-mile delivery, local payment collection and oversea remittance.