E-commerce in Malaysia is booming with a market value of US$3.6 billion in 2019. There is an estimation of 25.84 million Internet users in Malaysia, and approximately 80% of these users are already shopping online. Statista's Digital Market Outlook survey shows that Malaysians spent more than US$6 billion in 2018 on online transactions. With the e-commerce economy as a priority in Malaysia, merchants can start to venture into this sector and expand their business. Here are some of the e-commerce platforms in Malaysia to get you started.
1. E-commerce Marketplaces
Shopee
Monthly average estimated traffic: 27.82 million
Started in 2015, the Singapore-based online marketplace took Southeast Asia by storm with their step in prioritizing an app-first approach. Approximately 89.4% of Malaysia's online shoppers prefer to shop on their smartphones as compared to on desktop and laptop computers. After Shopee launched their mobile app, they were able to achieve a 43% month-on-month growth in 2016. Having offices in Malaysia, Singapore, Indonesia, Thailand, Vietnam, and the Philippines, Shopee was able to create localized marketing campaigns unique to each country to appeal to the locals and stand out among its competitors.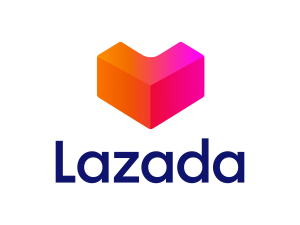 Lazada
Monthly average estimated traffic: 12.44 million
As one of the biggest e-commerce marketplaces in Southeast Asia, Lazada has a strong presence in the e-commerce economy. Founded in 2012, Lazada grew rapidly as a pioneer in selling a wide range of products from consumer electronics to household appliances. 
Alibaba Group is currently a major shareholder and owns 83% of shares of Lazada Group. Customers can now easily purchase products from Taobao on Lazada.

Lelong.my
Monthly average estimated traffic: 1.35 million
Lelong.my is Malaysia's very own e-commerce marketplace that started in 1998 making it one of the longest running e-commerce companies in the country. The marketplace has a wide range of products from consumer goods, to home appliances, and frozen food. Using a Consumer to Consumer (C2C) and Business to Consumer (B2C), the website appeals to many independent merchants and Small to Medium Enterprises (SMEs) for reaching their local target market.
–> Read more: E-Commerce Platforms That Are Dominating Southeast Asia
2. Social media

Facebook
Monthly estimated active users: 24 million
82% of Malaysian social media users are active on Facebook in 2019. Almost everyone is on Facebook for various reasons, from personal use to business marketing, and even C2C business. Facebook launched Facebook Marketplace in 2016 to allow users to sell their own products including second hand goods on the social media platform. An estimated 800 million users globally are active on Facebook Marketplace, leading Facebook to invest in a B2C model to include businesses in the marketplace. Aside from Facebook Marketplace, some merchants utilize Facebook Live or Facebook Stories as a means to promote their products and communicate with their customers directly and instantly. Small fishing company DD Fishery Live used Facebook Live to introduce a live auction approach for their business, which proved to be very successful and popular with Malaysians.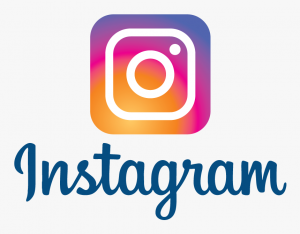 Instagram
Monthly estimated active users: 12 million
Instagram is the second most popular social media platform in Malaysia. Instagram uses photos as a primary means of communication in the app, merchants would use this platform to showcase their products and services using aesthetically pleasing photos to capture the attention of users. Aside from that, merchants would also use Instagram Story (or Instastory) to create bite sized video clips that can quickly promote their products without taking too much time for users.

WhatsApp
Estimated number of users: 21 million
Out of the many messaging service mobile apps online, WhatsApp is the most popular with the highest number of downloads and users in Malaysia. It is reported that Malaysia is the country with the most WhatsApp users in the world. Some online merchants, like Bacon It prefer to use messaging apps as they are able to communicate directly with individual customers and prospects, as well as blast out promotional messages. Transactions that happen over WhatsApp are mainly bank-in or bank transfer payments.
3. Niche E-commerce Markets
To narrow down their target customers, some online merchants start their own websites for the niche market, most commonly the fashion and health markets among other categories.

There are an abundance of fashion websites in Malaysia but the one that stands out the most is Zalora. Coming in the fourth most visited website in Malaysia, Zalora has got an average of 1.33 million visitors a month. The website features a wide range of fashion, beauty, and accessory products that attracts the attention of many online shoppers. A key feature Zalora has for merchants on their website is that they provide a specialized service from advisory, warehouse storage, and production for merchants to grow their business.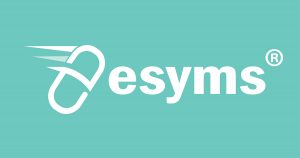 Founded by a team of pharmacists in 2017, Esyms is an online pharmaceutical company that helps users gain easier access to healthcare, wellness, and personal care products using e-commerce websites, telemarketing and mobile apps. The company works with online merchants selling health and wellness products to deliver a personalized e-pharmaceutical experience, along with tele-pharmacy and live chat services from their certified pharmacists.
4. Final thoughts
There is an 80% penetration rate of social media users in Malaysia in 2019, making up about 24.1 million users on various social media platforms. It comes as no surprise that merchants will use social media as a means for brand marketing and e-commerce business. The e-commerce economy in Malaysia is growing rapidly with growing marketplaces online and the increasing number of online shoppers as the foundation. With the government's support at making the e-commerce economy a priority, e-commerce merchants from around the world have an equal opportunity to grow and expand their business in Malaysia.
–> 2019: A Ground-Breaking Year For E-Commerce In Malaysia
Many online merchants have their products listed on multiple online marketplaces. Needing a centralized system to receive and track their orders, many successful merchants work with a 3rd Party Logistics (3PL) company like Boxme to systemize the ordering, packing, delivery, and returns handling. This eliminates the manual labour for merchants so that they focus on marketing and growing their brand. Find out which 3PL is suitable for your business and start growing your business in Malaysia!
Boxme is the premier cross-border e-Commerce fulfillment network in Southeast Asia, enabling world-wide merchants to sell online into this region without needing to establish a local presence. We deliver our services by aggregating and operating a one-stop value chain of logistic professions including: International shipping, customs clearance, warehousing, connection to local marketplaces, pick and pack, last-mile delivery, local payment collection and oversea remittance.