For cross-border selling, shipping is an important factor to take into account. There are various methods to ship your product to the destination country, however, it can be broken down into two main categories: cross-border shipping and local distribution. 
The difference between these two methods is the location of your inventory at the time an order is placed. With cross-border shipping, the inventory is not in the destination country and has to go through customs before reaching the customers' hands. On the other hand, in the local distribution method, your products are already stocked in the country with a local distributor, thus can be shipped right away. 
Both methods have their own advantages and disadvantages. Depending on your business's needs and demands, one or another might be a perfect fit for you. 
Cross-border shipping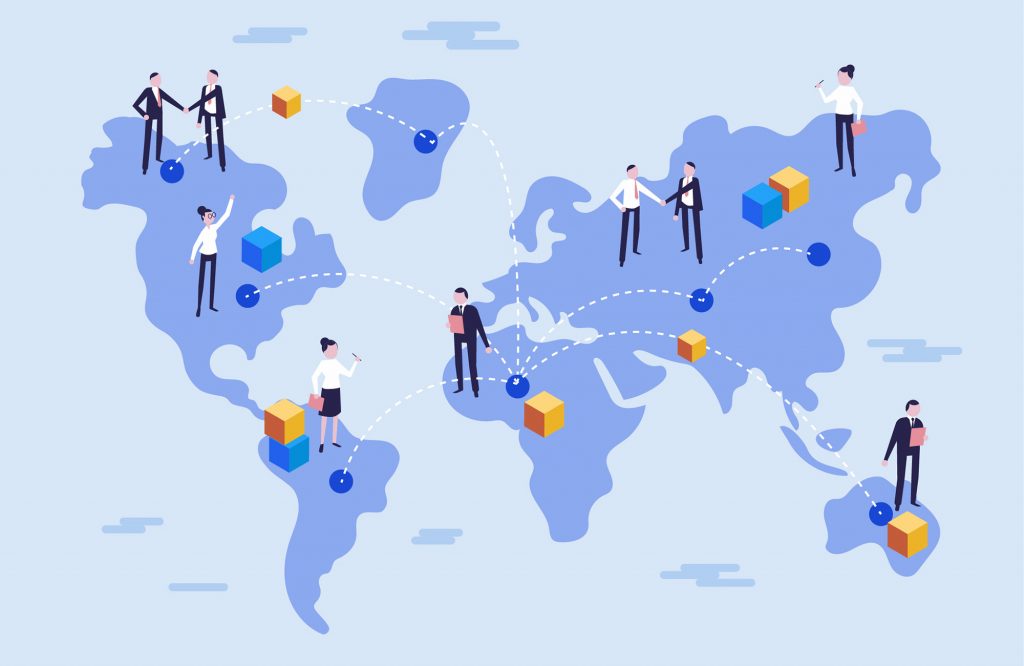 1. Who are suitable?
If you are new to the market and in the process of building demand, cross-border shipping is highly recommended. Even though the shipping rates can be more expensive compared to local shipping, this method minimizes the amount of risk when selling internationally. It also provides you with the chance to test the market with various products to find out what appeals to customers the most. 
2. Process
When a single order incurs, the product will be dispatched from the merchant's warehouse in the original country. After going through customs, the product will be shipped to a distribution hub in the destination country via the chosen line (ground, sea or air freight). After reaching the distribution hub, local shipping couriers will then deliver the product to your customer.
3. Key features
Low to no taxes: The tax/duty threshold in Malaysia is MYR 500 (approximately US$115), meaning any shipment below this amount is not subjected to import taxes. This is a relatively high amount that allows single orders of most categories to enter the country without having to pay additional costs.
Simple customs procedures: A single shipment will be able to go through customs without many hassles, saving you a lot of effort in paperwork compared to import in bulk. Find out more about Malaysia's import taxes & regulations.
Fast set-up time: For cross-border shipping, the logistics courier will be responsible for shipment and customs clearance. Being their area of expertise, this process won't take longer than a few days for your shipment to arrive at the destination safely.
No upfront investment: You only have to pay for shipping once you have made a sale in Malaysia that guarantees revenue. The logistics courier will be responsible for delivering the product directly to the customer's hand, leaving no requirements for supply chain or warehousing. 
Flexibility: Going from 10 to 100 orders a week? This can be a tough problem for the in-house team with limited order processing capacity, but not professional logistics providers. These couriers also possess experience in shipping and customs clearance of all product categories, which will become handy for your business.
Local distribution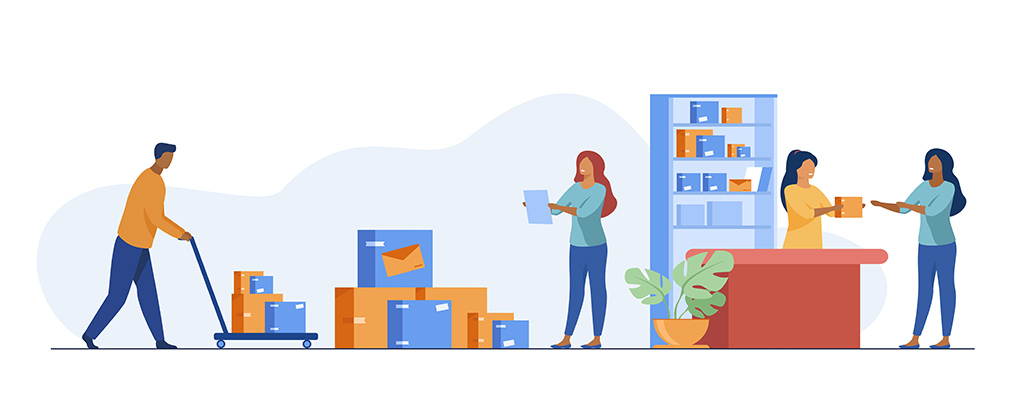 1. Who is suitable?
Local distribution works best if you have a large enough customer base. When the demand is consistent, the buying experience can be enhanced by fast delivery achieved through stocking products at local warehouses. On the other hand, shipping by large quantities probably ends up being the cheaper option, plus customs clearance will only have to be done once. 
2. Process
In the local distribution process, the products are prepared and shipped to the destination country in bulk, not single orders. The distributors will be in charge of all involving matters: shipping, customs clearance, warehousing, distribution. Depending on the market entry strategies, manufacturers can choose between two alternatives: working with an existing local distributor or setting up one themselves.
3. Key features
One-time customs clearance: For cross-border shipping, each shipment has to go through customs separately with duties charged base on the selling price. Shipping in bulk will save you a handful amount of time, even though it might require extra paperwork for product verification. Additionally, taxes & duties will be charged on the declared value of the shipment, which can be significantly lower than the selling price. 
Upfront investment: Setting up a local distribution network requires time and money investments. You have to prepare all official documents to register a local company and apply for an import license. A warehouse is compulsory for keeping stock, and maybe one is not enough considering how big the area your business wants to cover. You also need to work with various local shipping couriers to get the best shipping rates possible. The whole process is a major investment, so you should be careful before committing to any of these without securing a certain demand for the product. 
Outsourced distributors: If your company doesn't want to put too much effort and resources into a new market, outsourcing is also a fair choice. By partnering with an existing distributor, your product can become wide known quickly using their network. However, this method also narrows down your profit as the distributors take commission on each sold product. You are also not in full control over marketing strategies and chosen sales channels as it will be decided by the distributors.
Fast delivery: Cross-border shipping can vary from a few days to a few weeks depending on the originated country while local shipping only takes a day or two, which is a definite advantage in winning customers' satisfaction.
Sales channels: With the product already in stock, you can start selling on any channel, from E-commerce platforms to social media and website. Cross-border shipping is only supported by major E-commerce marketplaces. 
You might be interested in:
–> Knowing Your Sales Channels In Malaysia
We assume that after reading this article, you should have a rough idea about which route to take, cross-border shipping or local distribution. Consult with Boxme experts to draw out your perfect plan for entering the promising Malaysian market!
Boxme is the premier cross-border e-Commerce fulfillment network in Southeast Asia, enabling world-wide merchants to sell online into this region without needing to establish a local presence. We deliver our services by aggregating and operating a one-stop value chain of logistic professions including: International shipping, customs clearance, warehousing, connection to local marketplaces, pick and pack, last-mile delivery, local payment collection and oversea remittance.