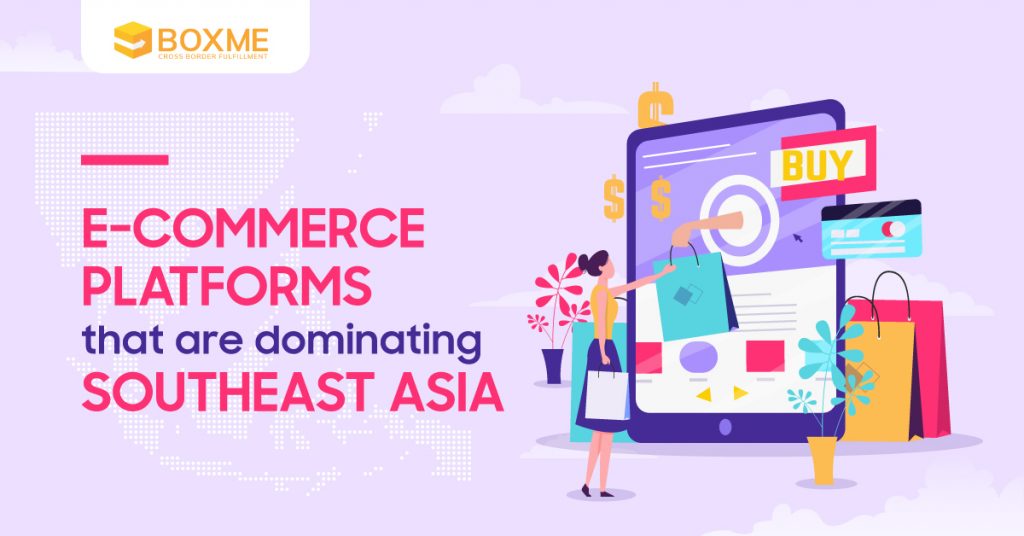 Southeast Asia's E-commerce, as the biggest Internet economy sector, has exceeded USD 38 billion in value. Among hundreds of competitors, potential winners are starting to show up as 2019 is coming to an end, according to an E-commerce report by iPrice Group, App Annie and Similar Web.
->> See more: E-commerce: now the largest Internet economy sector in Southeast Asia
Mobile Interface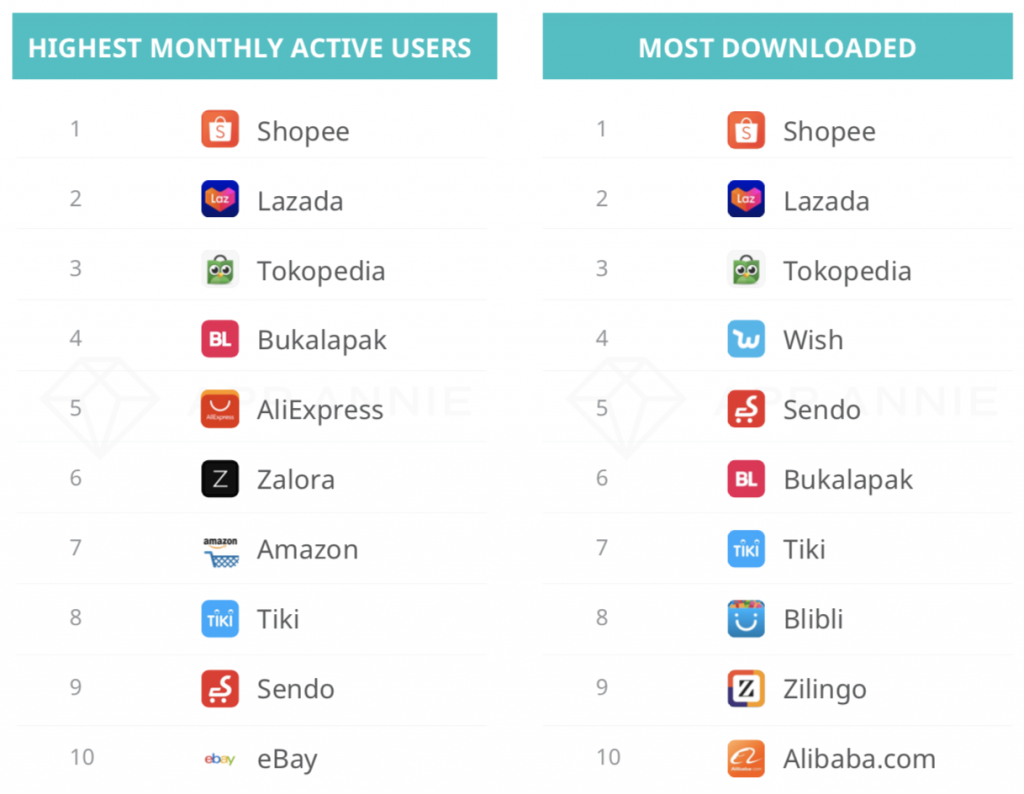 Most Popular Mobile E-commerce Applications in Southeast Asia, Q3 2019
Shopee maintains the top spot for application with most downloads and monthly active users, thanks to their "Mobile first" campaign. Lazada secures second place, however, the platform has more active users in 4 out of 6 countries in the region. Lazada misses out on Vietnam and Indonesia, two highly-populated markets that are projected to be the biggest in Southeast Asia.
The runner-ups are local applications: Indonesia's Tokopedia and Vietnam's Sendo during the third quarter of 2019. Among familiar names, cross-border application Wish appeared for the first time in the top 5 as a newbie with serious potential in the region.
9 out of 10 applications with the most active users offer products from a wide range, showing a trend towards multiple-category marketplace where shoppers can buy everything in just one application.
As a mobile-focused market, the online shopping experience in Southeast Asia has evolved to the "shoppertainment" stage, with major players launching multiple initiatives to increase customer engagement such as live-streaming sessions, games and lucky draws.
Website Interface
Overall, Shopee and Lazada are in the top 5 of the most visited websites across 6 countries, with Shopee as the higher-ranking platform. Tokopedia surpassed Shopee to win over the Indonesian market, while Sendo in Vietnam and Qoo10 in Singapore aren't far behind these two E-commerce giants.
Vietnam and Indonesia users account for more than two-thirds of total web traffic due to its large population. On the other hand, the Philippines and Thailand are seeing significant growth in penetration rate compared to the last quarter.
->> You might be interested in: E-commerce Insights: How Southeast Asians shop online
Local versus regional
The Philippines and Malaysia markets are dominated by regional players such as Shopee, Lazada and Zalora. Meanwhile, Vietnamese and Indonesian locals are battling fiercely with Shopee and Lazada, and the majority of Singaporeans still place their trust in native platforms.
Indonesia:

Tokopedia might have surpassed Shopee in terms of web traffic, but not in application users. Newbie Wish appeared in the top 10 most downloaded for the first time.

Vietnam:

Traffic and engagement experienced a surge because of the 9/9 sales event. Home-grown Sendo jumped to the second rank in downloads, while Lazada dropped to the fourth rank.

Thailand:

Lazada upheld the dominant spot in the Thai market with nearly half the share of total web traffic to E-commerce platforms, but Shopee is growing as the first place in application downloads. Wish also made an impressive entrance, coming at the third rank in application downloads.

Malaysia:

While Shopee and Lazada are competing intensely for the lead, Malaysian shoppers are gradually embracing new platforms such as Wish, PGMall and Chinese-based portals like Taobao and AliExpress.

The Philippines:

The country is no exception for the battle between Lazada and Shopee. Otherwise, fashion is seeing a boost in adoption rate as 4 out of 10 most downloaded applications are fashion-categorized.

Singapore:

Local platform Qoo10 is one of the 3 major players, apart from Lazada and Shopee. With the entry of platforms with high potentials like Amazon Singapore and Wish, hopefully, we will see a shift in market share in the upcoming future.
Download the full report HERE
Boxme is the premier cross-border e-Commerce fulfillment network in Southeast Asia, enabling world-wide merchants to sell online into this region without needing to establish a local presence. We deliver our services by aggregating and operating a one-stop value chain of logistic professions including: International shipping, customs clearance, warehousing, connection to local marketplaces, pick and pack, last-mile delivery, local payment collection and oversea remittance.