Shopee 9.9 promo, Jackie Chan and Joe Taslim are brand ambassadors in their newest ads
Shopee Indonesia is currently running a 9.9 Super Shopping Day campaign that takes place from August 18, 2021 to September 12, 2021. The highlight of the event will be held on September 9, 2021. Shopee has been implementing the 9.9 Super Shopping Day program since 2016. In the program Shopee provides a myriad of interesting promos for customers. 
However, this year's 9.9 Super Shopping Day promo campaign is different from previous years. Because, two international action actors, namely Jackie Chan and Joe Taslim, were appointed as the stars of the promo program ad. Both actors are already known to the public for having dazzling martial arts skills in every film they star in. In Shopee Indonesia's latest ad, Jackie Chan and Joe Taslim are seen wearing all-orange outfits. Both feature Shopee rocking movements. In particular, they both modified the choreography by including kung fu moves.
At the end of the ad, the two martial arts superstars invite users to shop at Shopee and enliven the 9.9 Super Shopping Day program. The presence of Jackie Chan certainly makes the audience nostalgic, especially millennials whose childhood and adolescence are colored by Jackie Chan films. 
Jackie Chan often appears in popular action-comedy genre films that can be enjoyed by every level of society of all ages. The man whose real name is Chan Kong Sang is an actor, director, and martial artist from Hong Kong who has been acting since the 1960s. He is known for often displaying acrobatic martial movements to innovative stunts that are usually done alone.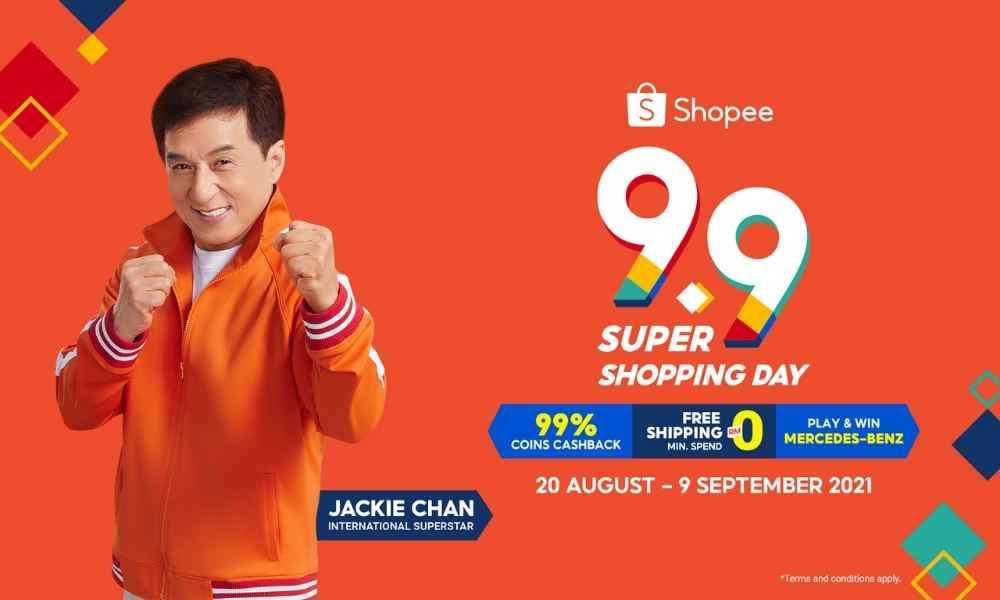 His proficiency in performing dangerous stunt movements also led to the "Innovator Award" from the American Choreography Awards and the "Lifetime Achievement Award" from the Taurus World Stunt Awards. To date, Jackie Chan has starred in more than 150 films while making him one of the most famous movie stars in the world. Popular films starring him include Drunken Master (1978), Rumble in the Bronx (1995), Rush Hour (1998), karate kid (2010).
As one of the most popular and most influential action movie stars of all time, the actor born in 1954 has also won many prestigious awards. Some of them are "Outstanding Contribution to Chinese Cinema" at the 2005 Shanghai International Film Festival, "Best Actor" in the Hundred Flowers Awards in 2006 and 2014, a series of awards from the Hong Kong Film Awards from 1983 to 2016, to the "Academy Honorary Award" at the 2016 Oscars. 
Jackie Chan has contributed greatly to the Asian film industry with the achievements he has achieved. No wonder, if he became an inspiration to many people, both in the U.S. and Asian film industries. his work in the world of film is behind Shopee to choose Jackie Chan as the star of the ad as well as his latest superstar. In addition, the choice of Jackie Chan as the star of Shopee ads this time is based on the number of Shopee users who come from the millennial generation. Jackie Chan figure combined with the figure of Joe Taslim as a worldwide Indonesian action actor.
Joe Taslim as Shopee brand ambassador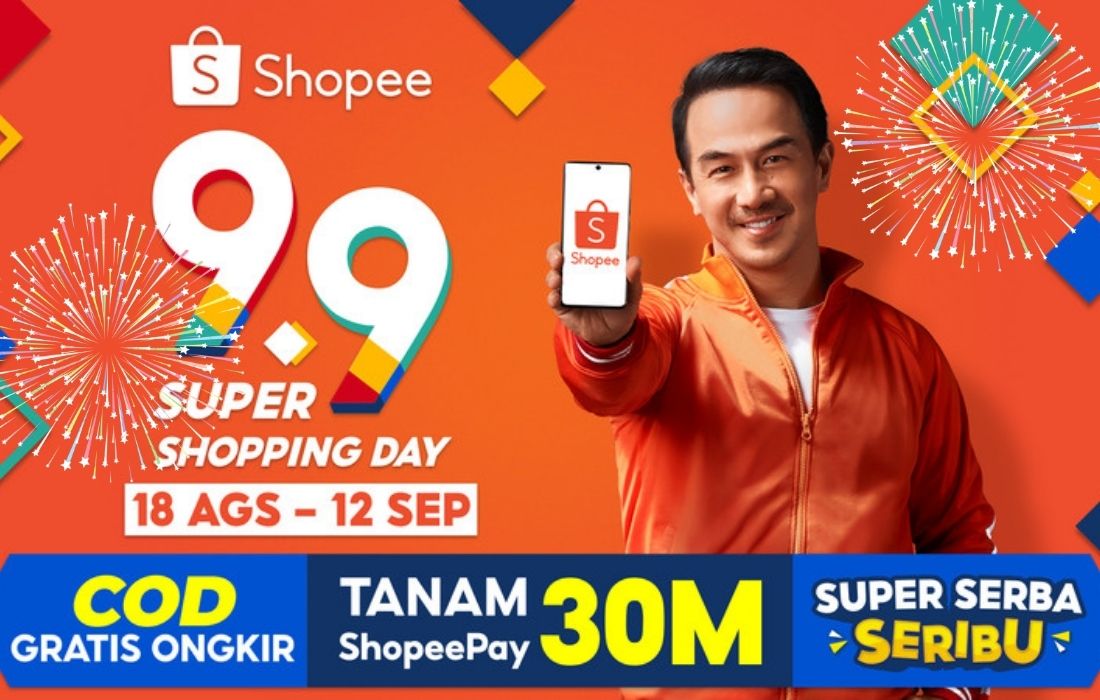 Joe Taslim didn't just collaborate with Jackie Chan as the star of shopee 9.9 Super Shopping Day. He is also believed to be a brand ambassador. The appointment of Joe Taslim as brand ambassador coincides with the launch of the 9.9 Super Shopping Day program conducted in a virtual press conference held Wednesday (08/18/2021).
Joe Taslim is known as a figure who inspires many people with his achievements, hard work, and dedication to bringing the fragrance of Indonesia's name in the world of international cinema. Joe has been studying martial arts since he was young. He mastered various types of martial arts, ranging from taekwondo, pencak silat, judo, to wushu. In fact, he was once part of the Indonesian judo national team and won a silver medal at the Southeast Asian Games (SEA) Games 2007.
Not satisfied until then, Joe also developed his career by becoming a model and actor. His name soared after playing the character of Sergeant Jaka in the film The Raid in 2011. After that, he co-starred in various international action films, such as Dead Mine (2012), Fast and Furious 6 (2013), Star Trek Beyond (2016), and Mortal Kombat (2021).
In mortal kombat film released in April 2021, Joe played the antagonist Sub-Zero. Sub-Zero is a ninja who has the ability to manipulate ice. Many people are angry that Joe successfully played the character. In addition to being active in the world of film, Joe Taslim has the same vision and mission as Shopee to spread inspiration, passion, and hope to small and medium-sized micro enterprises (MSMEs) in order to penetrate the international scene. 
Joe said he was happy to join the Shopee Indonesia family because the platform is close to the people of Indonesia. In addition, Shopee also continues to strive to make a positive impact through the series of innovations, initiatives and campaigns presented. He added that Shopee is not only paving the way for users to make ends meet. 
However, it also provides motivation to survive and provides opportunities for businesses, brand partners, and MSMEs to expand their product reach to the global realm. Seeing the high dedication of Shopee, joe continued, he is confident that this collaboration can further collaborate with users to continue to strengthen the potential of local products, spreading the spirit, hope and inspiration to continue to survive, explore opportunities, and move the wheels of the Indonesian economy.
"I hope that this collaboration can inspire more and more people and deliver passion and hope for every user. With the Shopee 9.9 Super Shopping Day collaboration, let's take advantage of the excitement of this campaign," Said Joe Taslim at the Shopee 9.9 Super Shopping Day virtual press conference. For information, the 9.9 Super Shopping Day program has various interesting programs and promos, such as Free COD Ongkir, Tanam ShopeePay 30 M, and Super Serba Seribu. 
Ongkir Free COD promo offers users to enjoy a special voucher for free postage (ongkir) every shopping throughout the 9.9 campaign with cash on delivery (COD) payment method. Furthermore, the ShopeePay 30 M Planting promo provides shopee users with the opportunity to win a total ShopeePay prize of Rp 30 billion by playing Shopee Tanam throughout the campaign. Meanwhile, the Super Serba Seribu promo allows users to find a collection of products for only Rp 1,000 from various brands and MSMEs participating in the 9.9 Super Shopping Day campaign.
>>>E Commerce Celebrates Independence Day, up to 75% off
>>>Shopee's marketing mix strategy helps change the "game"
>>>Guides on how to build a successful Shopee business model in 6 steps
About Boxme: Boxme is the premier E-commerce fulfillment network in Southeast Asia, enabling world-wide merchants to sell online into this region without needing to establish a local presence. We deliver our services by aggregating and operating a one-stop value chain of logistic professions including: International shipping, customs clearance, warehousing, connection to local marketplaces, pick and pack, last-mile delivery, local payment collection and oversea remittance.