List of 10 Most Crowded Online Marketplaces in Southeast Asia
The Covid-19 pandemic is one of the causes of online shopping transactions on various e-commerce platforms increasing dramatically. Recently, Web Retailer published a list of the 10 most visited online marketplaces in Southeast Asia, in terms of number of visitors per month. Three of the most crowded lokapasar are from Indonesia.
Shopee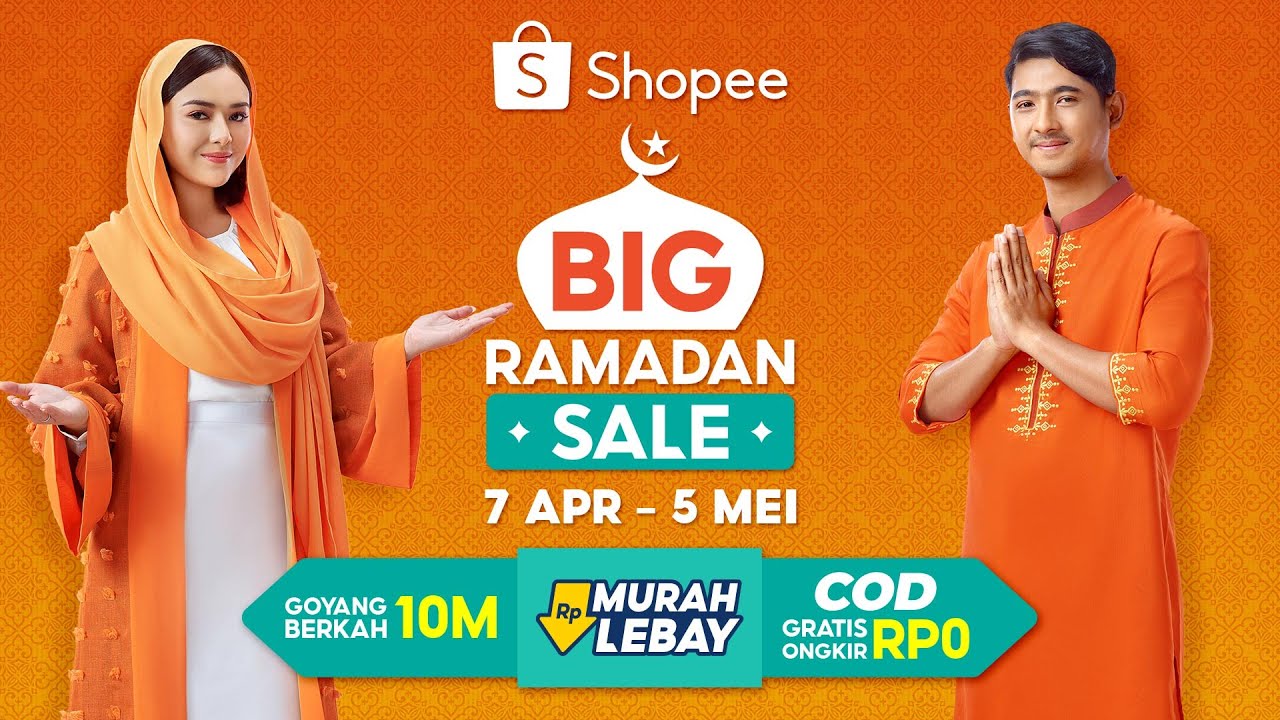 At the top, Shopee from Singapore is the marketplace with the most visitors in Southeast Asia to date, with a total of 197.8 million visits per month. Marketplace under the auspices of SEA Group company is now operating in eight countries, including in Indonesia, Singapore, Malaysia, Thailand, Taiwan, to Brazil.
Of the eight operating regions, Indonesia is listed as shopee's largest market share which accounts for 76.2 million visits per month.
Lazada
Furthermore, the most visited e-commerce platform is Lazada, with a total of 161.7 million monthly visitors. Lazada has actually operated in several ASEAN countries. The most total visits came from Thailand (39.4 million), the Philippines (38.6 million), and Indonesia (29.3 million).
Marketplace, which is also from Singapore, was founded in 2012. In 2016, Lazada was officially acquired by Chinese e-commerce giant Alibaba.
Tokopedia
Next there is Tokopedia. This e-commerce platform from Indonesia is recorded to have a total of 72.4 million monthly visitors, thus ranking third in terms of the number of visits in Southeast Asia. The marketplace, founded in 2009, has 10 million sellers and 100 million active users. Tokopedia is now being santer rumored to be completing a merger with ride-hailing company Gojek.
Bukalapak
According to Web Retailers data, Bukalapak currently has 26.8 million monthly visitors and sits fourth in Southeast Asia in terms of number of visits. Currently, Bukalapak has more than six million sellers and 70 million active users. In Bukalapak, there are reportedly on average two million trade transactions that occur every day.
Tiki
The next largest online marketplace in Southeast Asia comes from Vietnam, Tiki which has 22 million monthly visitors. Originally, the e-commerce platform, founded in 2010, was only intended to sell English-language books.
However, over time, Tiki transformed into a marketplace that sells a variety of products and expands to fast delivery services. In Vietnam itself, Tiki became the third largest e-commerce platform after Shopee and Lazada.
Blibli
In sixth place is Blibli. This Indonesian marketplace is recorded to collect a total of 15.8 million visitors per month. Not much different from other markets, Blibli also sells a variety of products and offers free shipping and interest-free credits on all its products. Blibli is also known to have a Global Seller Program to help international businesses by selling on its website.
Sendo
Sendo is a Vietnamese marketplace under FPT Corporation's IT services group. Sendo launched in 2012 and sells products from a variety of categories, including fashion, homewares and electronics.
Now Sendo, which has 500,000 merhcant, has recorded 11.4 million visitors per month, sitting seventh in that regard in Southeast Asia.
Zalora
In eighth place was Zalora with a total of 7.6 million monthly visitors. Marketplace, which is part of the Global Fashion Group, was founded in 2012. Like some of the other e-commerce platforms on the list, Indonesia is Zalora's largest market, followed by the Philippines, Singapore, and Malaysia. Zalora also has local sites in Taiwan and Hong Kong.
Qoo10
Qoo10 became the ninth most visited e-commerce platform in Southeast Asia. The Singapore-based marketplace is visited by 7 million users every month. Almost 90 percent of the visits came from Singapore itself. Qoo10 was founded in 2010 as a joint venture between eBay and the founder of Gmarket South Korea.
Amazon American e-commerce giant Amazon is also operating in Southeast Asia, in Singapore starting in 2019. However, according to data from TMO Group, the number of visits is still small compared to its competitors with the figure of 3 million per month.
>>>Seize the opportunity and shift of customer's needs of Malaysia in 2021
>>>Top e-commerce trends in Thailand post Covid-19 ( 2021 edition)
>>>Discount party during Eid Mubarak in Indonesian e-commerce
About Boxme: Boxme is the premier E-commerce fulfillment network in Southeast Asia, enabling world-wide merchants to sell online into this region without needing to establish a local presence. We deliver our services by aggregating and operating a one-stop value chain of logistic professions including: International shipping, customs clearance, warehousing, connection to local marketplaces, pick and pack, last-mile delivery, local payment collection and oversea remittance.