Boxme Fulfillment Tour in March 2022 at Boxme Center Tan Thuan has obtained certain successes, providing useful information about E-commerce warehouse operation processes in Southeast Asia.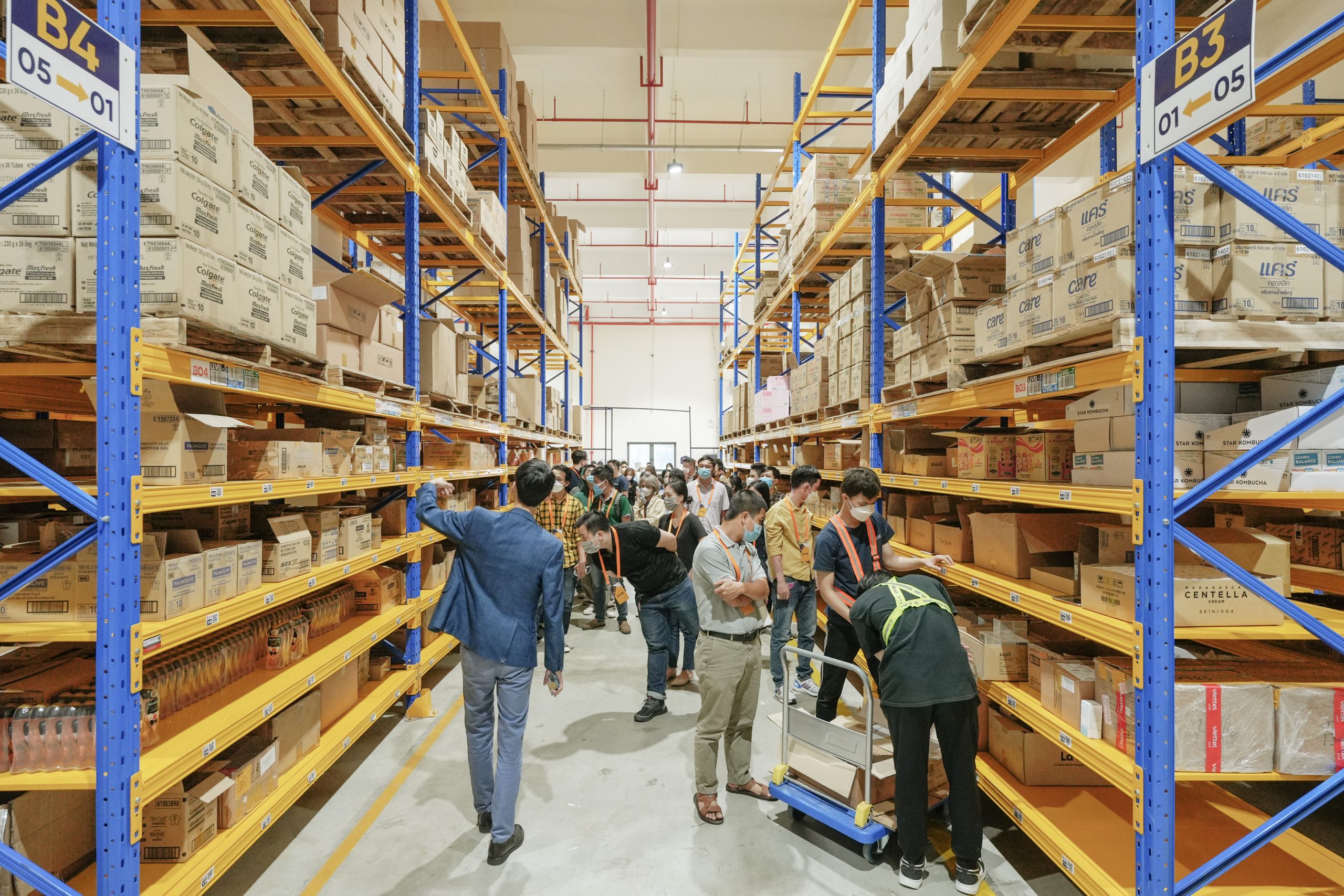 Fulfillment Tour is a meeting and exchange between Boxme experts and sellers/businesses who are interested in operating e-commerce warehouses and omnichannel solutions. Then, helping participants have a clearer view of how Boxme optimizes time and costs when doing business on the E-commerce platform for brands.
Boxme Fulfillment Tour – April 2022
The event is scheduled to organize periodically at Boxme Fulfillment Centers in Southeast Asia. And the earliest Tour in the upcoming time will take place on April 22, 2022 at Boxme Warehouse Tan Thuan, District 7, HCMC.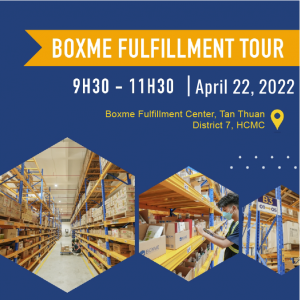 Boxme Fulfillment Tour is an eCommerce warehouse operation experience program for:
Sellers are looking for the optimal fulfillment solution for multi-platform and omni-channel E-commerce business.
E-commerce businesses want to learn about 3PLs in the market.
Anyone interested in how to operate a typical E-commerce warehouse in Southeast Asia
Notes when participating in Boxme Fulfillment Tour
To ensure the complete Fulfillment Event experience for participants, Boxme has the following reminders:
The event will be open to everyone interested in an e-Commerce warehouse operation system.
Fulfillment Tour registration process:    
       Step 1: Participants fill in registration information HERE.
       Step 2: Boxme summarizes and re-confirm with those who wish to participate in the Tour.
       Step 3: Boxme finalize and confirm the final time of Fulfillment Tour.
With the promise to provide the most practical overview of the activities taking place inside the Boxme warehouse. We look forward to seeing you soon at the Boxme Fulfillment Tour.
About Boxme: Boxme is the premier E-commerce fulfillment network in Southeast Asia, enabling world-wide merchants to sell online into this region without needing to establish a local presence. We deliver our services by aggregating and operating a one-stop value chain of logistic professions including: International shipping, customs clearance, warehousing, connection to local marketplaces, pick and pack, last-mile delivery, local payment collection and oversea remittance.