Best Fashion E-commerce Sites in Indonesia
There are already many e-commerce startups popping up in Indonesia. They provide a wide range of customer needs ranging from gadgets, home appliances, fashion, makeup, electronics, food, and other needs. Interestingly, according to statistics, the best selling e-commerce products in Indonesia are those related to fashion. And this time we have summarized a collection of the best fashion e-commerce sites in Indonesia.
Zalora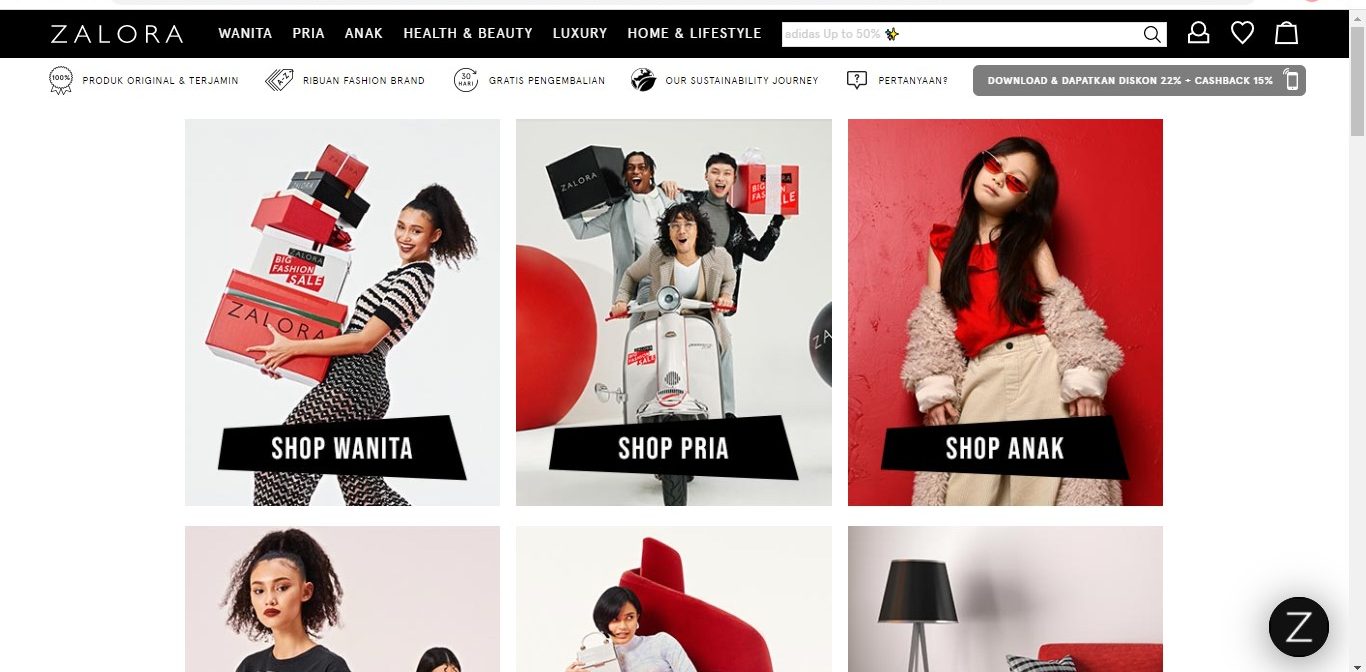 Zalora is probably one of the most famous fashion e-commerce sites in Asia. The site offers a wide range of products for men and women and has one of the largest collections of well-known brands in Indonesia. Zalora also has several local designers and manufacturers that allow them to meet the needs of a wide range of consumers and still offer competitive prices compared to some retail outlets in Indonesia.
BerryBenka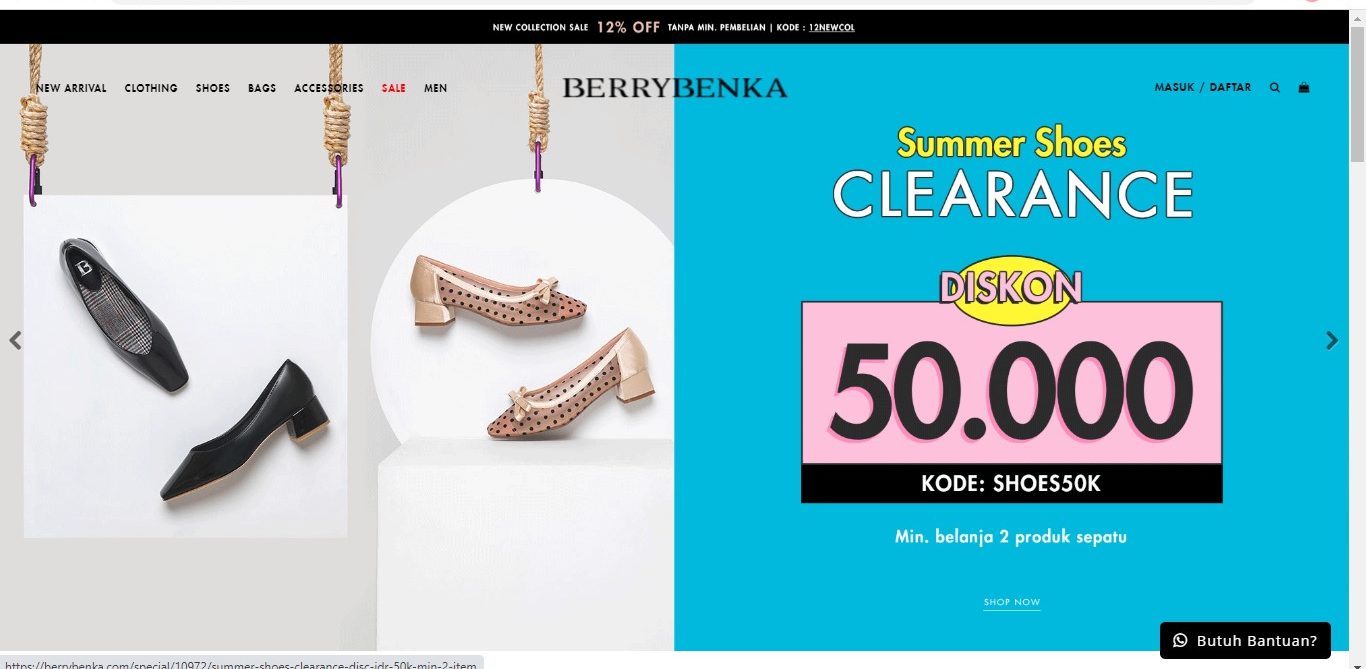 The site that originally only provided fashion products for women now also provides a selection of fashion products for men. Unlike the aforementioned sites, BerryBenka prefers to partner with local and independent manufacturers rather than more well-known brands, so the site has a unique catalog compared to some of their competitors.
HijUp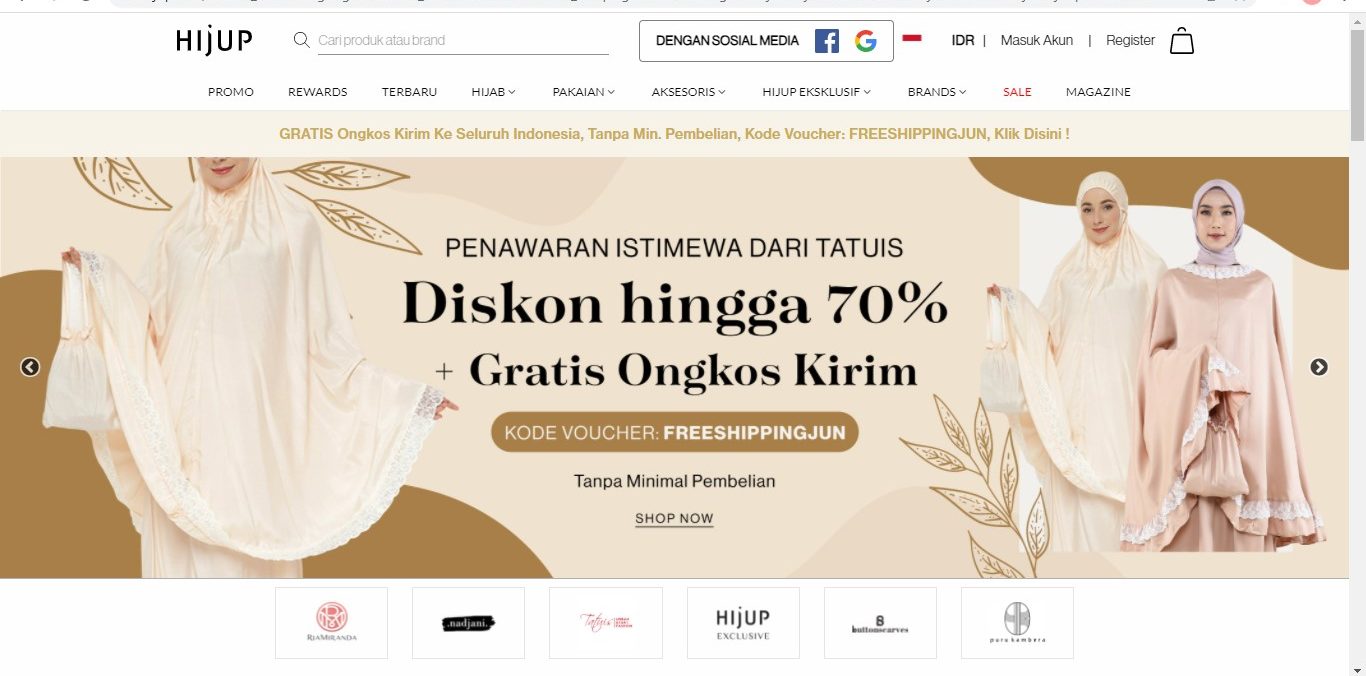 E-commerce, founded in 2011, claims to be the "largest Islamic fashion online mall". HijUp sells a variety of Muslim fashion products such as Muslim fashion, hijab, scarves, bags, shoes, and other Muslim accessories. Interestingly, in addition to fashion, HijUp also sells products such as books, Qur'an, magazines, and DVDs with Islamic nuances.
In addition to selling products, HijUp team also offers many tutorials on wearing hijab and has creative content such as Lookbook and Fashion Show. The content is certainly very useful for those who are interested in fashion.
Hijabenka
Muslim fashion e-commerce site launched in early June 2014 is part of BerryBenka.
Hijabenka focuses on selling Muslim fashion products such as hijab, Muslim fashion, mukena, bags, and other accessories. In addition to selling Muslim fashion for women, Hijabenka also sells Muslim fashion for men such as koko shirts.
Broadly speaking, this site is not so much different from berrybenka site. Hijabenka provides a variety of transaction methods, namely credit card, bank transfer, and cash on delivery (COD).
Cottonink
Is a multinational company based in Jakarta, Indonesia. The company was founded in 2008. The company is generally engaged in fashion such as shirts, pants, shoes and many more.
CottonInk is a label built by two indonesian women, Namely Carline Darjanto and Ria Sarwono.
Materials used cottonink products are good quality materials because Carline Darjanto and Ria Sarwono themselves are looking for and choosing their own.
8wood
Newly funded last May, 8wood is an e-commerce site focused on providing women's fashion products. While it doesn't offer products from major brands, this startup founded by celebrity Alice Norin has a stylish team responsible for selecting and matching the right products to grab visitors' attention.
>>>Hitz products in e commerce in welcoming the Lunar New Year in Indonesia
>>>E-commerce Fashion Industry in Malaysia 2020 – 2021
About Boxme: Boxme is the premier E-commerce fulfillment network in Southeast Asia, enabling world-wide merchants to sell online into this region without needing to establish a local presence. We deliver our services by aggregating and operating a one-stop value chain of logistic professions including: International shipping, customs clearance, warehousing, connection to local marketplaces, pick and pack, last-mile delivery, local payment collection and oversea remittance.