Trend of skincare products during pandemic in indonesia
The situation of the covid19 pandemic that has had a big impact on the economy has no effect on the demand for cosmetics, especially skincare products.
In fact, in the midst of the pandemic that can not be ascertained when the end, cosmetic trends in the country pad 2021 is predicted to experience significant growth and have a direct impact on the high demand for skincare products.
Moreover, with a population of more than 200 million, Indonesia is also known as a potential market for various products, including of course cosmetic products, especially skincare.
The Covid-19 pandemic has caused many businesses difficulties throughout 2020. Many industries suffered losses, some of which were even forced to close businesses. However, not all sectors are negatively affected. There are some businesses that actually show positive growth because they are not too affected. 
The cosmetics industry is one of them. According to data from the Central Bureau of Statistics (BPS), in the first quarter of 2020, the growth of the chemical, pharmaceutical, and traditional medicine industries, including the cosmetics sector, actually rose 5.59 percent. In 2021, it is even predicted that the cosmetic market in Indonesia will grow 7 percent. This is inseparable from the growing number of people who already feel comfortable shopping online for cosmetics.
Well, with such a big growth, what will be the trend of cosmetics, beauty, and body care in 2021? According to PT Cosmax Indonesia, a company that makes various types of cosmetics for many foreign and domestic brands, the trend can be summed up through SEMANGAT. SEMANGAT stands for Serum, Eye point makeup, Maskne, Anti-bacteria, Non-transfer, Glow, Anti-sun, and Transparent. Let's look at each part of that trend.
Serum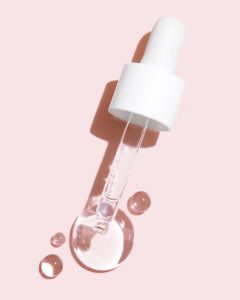 Serum is one of the cosmetic products that have become a trend in Indonesia since 2020. Serum is preferred because it is considered one of the effective skin care products. Facial serum does work on the skin in a magical way because its molecules can penetrate deeper layers of the skin. Serum also contains active substance levels compared to other skin care products, such as moisturisers and ordinary creams. According to Rian Destiyani, Part-Leader Research and Development of PT Cosmax Indonesia, there are two ingredients that become the prima donna of serum products in Indonesia, namely retinol and peptide. 
"Many local brands are creating innovations using retinol, and this ingredient is likely to be found in many products in 2021," destiyani said in a webinar on vegan beauty products, Friday (1/29/2021). In addition, there are also some ingredients that will become a trend in skincare products in Indonesia, including ceramide, niacinamide, glycolic acid, hyalluronic acid, lactic acid, squalene, mugwort, and bakuchiol. 
PT Cosmax Indonesia itself is developing products from bakuchiol that have traditionally been used in skin care in China and in Ayurvedic treatments. Bakuchiol has the benefit of improving the skin without irritating. In addition, for skin protection, PT Cosmax also utilizes swiss alpine rose, which grows in the Alps. Flowers that are resistant to harsh environments apparently also have a content that protects the skin through its antioxidants.
Eye point
Makeup No different from 2020, this year the use of face masks will make people more focused on eye makeup. Therefore, makeup products that will be much sought after include eyeliner, pop-up eye shadow, and mascara. For eyeliner, there will be many colors such as brown or orange or brighter, not just black. In addition, the latest eyeliner products will be made using a formula that makes it more durable.
mask
According to the study, 84 percent of Indonesians surveyed claimed to always wear masks when in public during the pandemic. But many of them claim to use masks to make their skin breakouts. Using a mask can indeed make the skin sweaty and oily, which can then become bruntusan, inflammatory, to cause acne. The effect of using this mask makes many brands create products called maskne to overcome acne that appears.
Anti-bacterial
Pandemics also cause people to care more about their body hygiene, so look for anti-bacterial and anti-germ products. These include sanitizer and soap. Nowadays many soaps, body cream, and hand cream are even labeled as anti-bacterial. One of the ingredients used is mugwort with anti-bacterial, anti-fungal, and anti-inflammatory properties. Mugwort has been used traditionally in Korean medicine. For skin care, this ingredient is believed to have healing and detoxifying benefits so it is widely used in anti breakout products or sensitive skin.
Non transfer
Because pandemics force people to wear masks, many people are looking for makeup products that don't stick to masks. The products in question are not only cushion, but also lipstick and other lip products. "Cosmax itself introduces non-transfer makeup products made with high technology so that it does not stick to the mask," said Na Sung Min, Strategic Marketing Leader of PT Cosmax Indonesia.
Glow
The trend of glowing or glowing faces can not be separated from the popularity of Korean drama and K-Pop culture. Everyone now wants to have a shiny face like them. To support such a appearance, products that give a natural and healthy look will be much sought after, because basically glowing faces will appear when the skin is healthy and looks natural fresh. In addition, to add shine, lip gloss and eyeshadow products are expected to be widely used alongside natural makeup.
Sunscreen
Nowadays more and more people are aware of the dangers of too long sun exposure, so sunscreen products become one of the mandatory treatments every day. However, many people prefer to wear sunscreen products that are soft, non-sticky, and easy to apply. In 2021, products with SPF will come up with a better formula. 
Soft lotions for sensitive skin containing sunscreen for example, would be an option. Researchers have created a way to improve sunscreen products so that they can last longer, are more waterproof, and don't need to be worn over and over again. The beauty industry itself also listens to the wishes of consumers who are looking for multifunctional products, namely protecting the skin from cancer, sunburn, black spots, and wrinkles, while moisturizing and having anti-aging benefits.
>>>Top 10 popular E-commerce business models in Vietnam in 2021
>>>Best Fashion E-commerce Sites in Indonesia
About Boxme: Boxme is the premier E-commerce fulfillment network in Southeast Asia, enabling world-wide merchants to sell online into this region without needing to establish a local presence. We deliver our services by aggregating and operating a one-stop value chain of logistic professions including: International shipping, customs clearance, warehousing, connection to local marketplaces, pick and pack, last-mile delivery, local payment collection and oversea remittance.