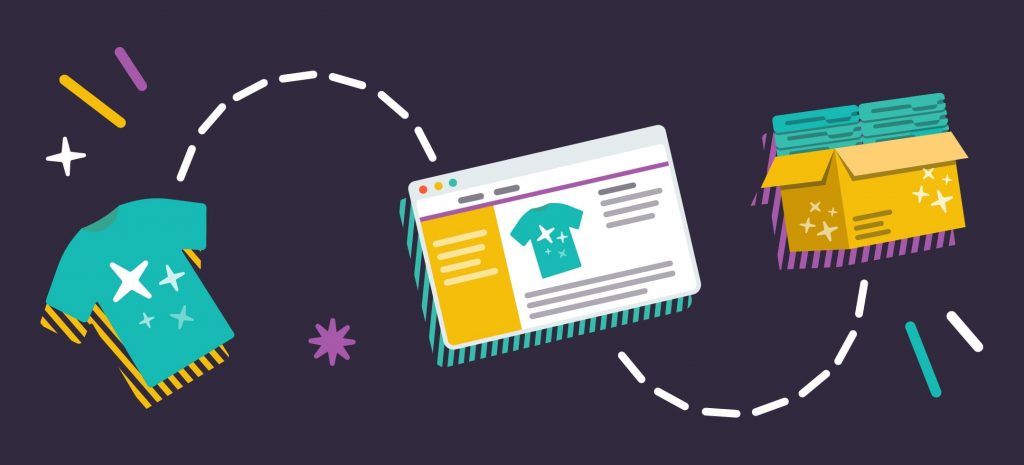 Along with dropshipping, Print on demand or POD for short has become a familiar concept in many countries around the world. Although it is not a new term in the Southeast Asia market, not everyone can fully understand this business model. If you are a newcomer looking to learn more about the E-commerce landscape, or a seller wanting to expand into new areas, POD might be the right answer for you.
So what exactly is Print on demand (POD)? What are its pros and cons? What are some typical products? Our following article will help answer all of your questions. We hope that after reading, you will be able to better understand this model and make informed decisions for your online business.
What is print on demand (POD)?
Print on demand (POD) is an e-commerce model that allows you to sell personalized print products like clothes, mugs, bags according to specific designs. A special thing about this model is that the product will only be printed when an order is created. Therefore, you don't have to store any stocks, being free of problems related to storage or inventory. All you need to do is select and subscribe to a platform that will help you through the entire process from print to fulfillment.
In retrospect, POD is another form of the Dropshipping model because POD users don't have to worry about inventory management, shipping or delivery. To put it plainly, Dropshipping is when you connect with a supplier to sell their product, and only when customers buy said product from your online store, you need to place an order with the supplier to ship the product directly to your customer's hands. This means that you do not need to own the product, nor are you responsible for shipping, handling or storage matters. The POD model is similar with the only difference being that you have to send in your designs for print.
The process will be handled by a third party and just like dropshipping, sellers don't have to worry about the capital cost since they won't lose any until customers place an order.
The difference between POD fulfillment services and POD marketplaces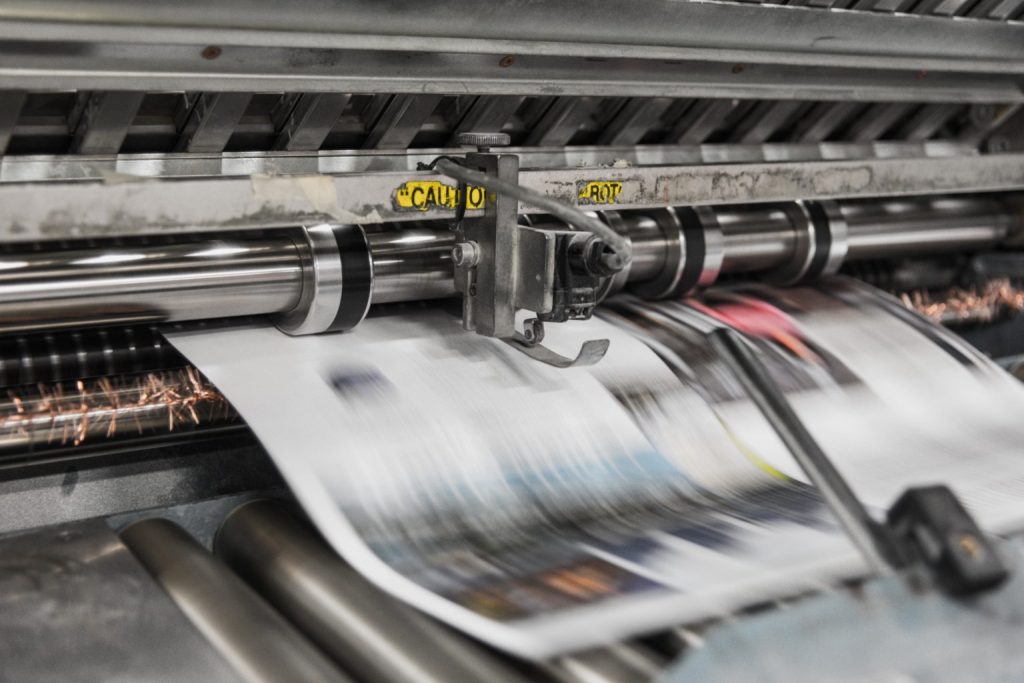 Before diving deeper into how the POD model works, you need to distinguish the difference between POD fulfillment services and POD marketplaces.
POD fulfillment services
POD fulfillment service providers allow you to connect with e-commerce platforms so that whenever customers order products in your online store, the system will automatically send the order to your printing and fulfillment services providers to complete the order for you. In simple terms, POD fulfillment platforms will create a complete service chain from order handling, product printing to shipping, while your only job is to create an account on the platform to connect with your online store.
POD marketplaces
On the other hand, POD marketplaces can guarantee you the process from product preparation to online listings. Instead of having to go one step further to establish an online store, the POD marketplaces allow you to easily post product samples and leave the sales & marketing part for them. In other words, you only need to post your designs to be printed instead of selling the product yourself. This means that all resources you need are a personal profile and design templates, while the rest will be handled by POD marketplaces.
Which option sounds more reasonable? In reality, it truly depends on your business targets. If you want to sell designs using your personal brand with better product control, the POD fulfillment service is an ideal choice. However, please note that this option will take up more effort because you will have to build your own online store.
On the contrary, if you want someone to help you with the entire process from sales, marketing to production, then POD marketplaces will be more suitable for you. With this model, all you need to do is upload the design and let the marketplaces take care of the rest. However, the downside of this option is that you will not be able to access customer data since you are not the owner of the current sales channel. All collected data will belong to the POD marketplaces. In addition, because these marketplaces are selling on your behalf, you will not be able to communicate with your customers. In a nutshell, it's like you're selling your designs to POD marketplaces.
How the POD model works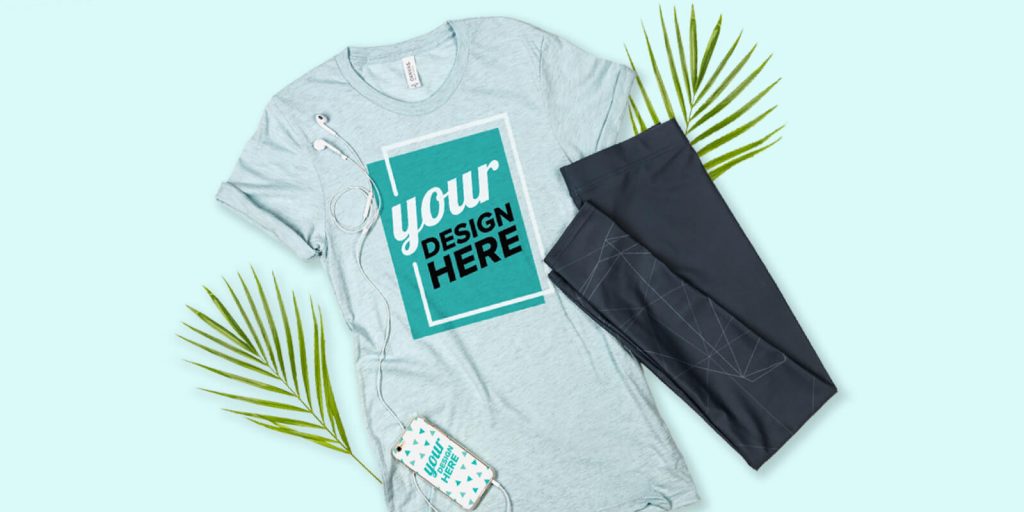 The definite way to understand the whole process of the POD model is actually getting started. However, here are some basic steps on how to run a POD business for you to have a simple overview before making any decisions:
1. Create a store
The first step to starting the process is you need to build your own store. Depending on the POD models of your choice, you can start working immediately with either of the followings:
Integrate an existing store:
POD service providers will connect you with e-commerce platforms and online stores. If you already have an online store, you can integrate that store with the POD platform you use and start selling right away.
Register on a POD marketplace:
In case you do not own any store on any online shopping platform, choosing a POD marketplace to begin can be a great idea. These marketplaces allow you to create an account on their platform to upload designs for them to sell and fulfill the product, while you gain a margin of the profit anytime a design is sold.
2. Upload the design and select the product line you want to sell
Once you've selected the appropriate POD platform, the next step is posting designs and products to your store. If you use POD fulfillment services, it is up to you to choose the type of product to sell. You can sell anything you want, as long as the POD platform you use supports that product.
For example, if you position yourself as an online store selling T-shirts, so you just need to choose the right T-shirt designs to sell. On the other hand, you can also sell a design on other merchandise such as mugs, bags or even masks. Since this is your store, everything is up to you.
3. Sell your product
At this stage, your store is open to customers all over the world with products ready to print. If you are using a fulfillment service, you can start marketing your products and getting more traffic to the store. In case of POD marketplaces, the platform will do most of the marketing for you while you can still promote the store by sharing the link to your store. Either way, the ultimate goal is to approach as many potential customers as possible.
4. POD platform completes the order
When a customer creates an order on the system, the POD system will automatically print the product, pack and ship it to the customer. As soon as the order is completed, you will receive your profit or agreed commission.
–> Part 2: Pros and Cons of the POD model & common products
Read more: 
–> Opportunities For Cross-Border E-Commerce In World's Top Markets
–> Free Guide: E-Commerce In Southeast Asia
Boxme is the premier cross-border e-Commerce fulfillment network in Southeast Asia, enabling world-wide merchants to sell online into this region without needing to establish a local presence. We deliver our services by aggregating and operating a one-stop value chain of logistic professions including: International shipping, customs clearance, warehousing, connection to local marketplaces, pick and pack, last-mile delivery, local payment collection and oversea remittance.