For E-commerce sellers, digital marketing is the most important mean to draw potential customers. In order to excel in digital marketing, businesses must understand the market thus applying appropriate strategies. That's why Boxme Global is here: to help you get a general understanding of what works best for Vietnamese online shoppers.
Popular channels for online shoppers 
Most businesses have their own Facebook and use it as a sales channel. Websites and E-commerce channels prove to be effective channels as well. All of Vietnam's E-commerce "Big 4" (Shopee, Lazada, Tiki, Sendo) gain a spot, as companies often don't limit themselves to just one platform.
–> Read more: Top E-Commerce Platforms In Vietnam To Sell Cross-Border
Digital marketing methods
According to Q&Me Digital Marketing Landscape Report, these are the most widely used digital marketing methods: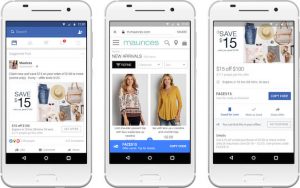 Social advertisement: An average Vietnamese spend 2 hours 22 minutes on social media, which is more than one-third of their total time on the Internet (6 hours 3 minutes, data from we are social & Hootsuite). This amount makes social media a dreamland for advertisers. The top 4 most-used channels are Facebook, Youtube, Instagram, and Zalo as a platform for branding and a touchpoint for customers.
Search advertising: Using search advertising, your products will be prioritized when showing search engine results. You pay a small fee every time someone clicks on the advertisement. In Vietnam, the most popular platform is Google AdWords, with Google Shopping rising as a recent trend.
Display advertising: These are banner ads that appear in a designated area on a website or a social media platform. Banner ads come in all shapes and sizes, and the great thing is that you can retarget customers who already show interest or customize the ad based on the users' online behaviors.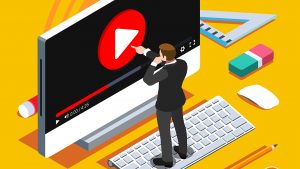 Online video advertising: Videos drive in more traffic, create more engagement, and give you room to showcase your products in many different ways than the traditional text-and-image ad. Facebook is turning towards a video-focused direction, and Tik Tok – the fastest-growing social media platform worldwide – is a short video app. However, videos also require more investment and resources, which is why your business should consider using video advertising alongside other methods with the appropriate amount and channel.
Email marketing: Through different marketing channels, your business is able to collect information from potential and existing customers. The most common way to retrieve leads is by giving away free stuff like ebooks, coupons, trials, etc. in exchange for emails. And if email marketing is done properly, you can convert prospects into customers, and one-time buyers to loyal fans. Sending your leads constant, useful, and personalized content will increase your chances of winning the customers' hearts.
Performance / Affiliate marketing: Both terms refer to the method of outsourcing the step of product advertisement to others. In an affiliation program, the affiliates promote your product to their audiences and get a commission any time someone makes a purchase. Performance marketing is a bit different as the desired result can vary: a complete lead, sale, download or other targeted action.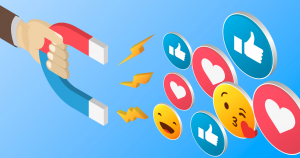 Influencer marketing: As a new trend emerged from the concept of celebrity endorsement, influencer marketing is a form of social media marketing with product placements coming from people who have expert knowledge or social influence in their field – the so-called influencers. As their opinions are highly valued by followers, their advocation to your brand can spread among their audience and affect their buying decision. 
–> Read more: 8 E-Commerce Trends That Will Continue Its Success In 2020
In-house or outsourced marketing?

For a foreign business entering a new market, it's best to get a local point of view for marketing & sales strategies. However, the real question here is, should you build an exclusive team or hire an agency? The choice depends on many factors and the desired goal that your business sets out, so just take a brief look at the pros and cons of each method.
 
In-house marketing
Outsourced marketing
Pros
– Full-time dedicated staff
– Full control over marketing activities
– A better understanding of the company
– Many options to choose from
– Experienced marketers
– New ideas and perspective
– Keep up with the latest marketing trends
Cons
– The hiring and training process will take time
– Not always prioritized as an agency has multiple clients
– Little control over marketing activities
In terms of cost, you have to pay for the salaries and benefits of all staff, combined with the cost of marketing activities for an in-house team. On the other hand, marketing agencies usually charge you based on the results of their work. 
There is a third option called co-sourcing, which is a hybrid strategy that in-house marketers and marketing agencies cooperate to maximize performance. The company can provide insights and strategy, while content and execution will be done by the agency. This is a cost-effective option especially for startups and SMEs with limited resources.
There are no definite answer about which marketing channels or methods is the best, but with these key considerations, we hope that you are able to make an informed decision that will advance your business in Vietnam.
Good luck expanding! 
Boxme is the premier cross-border e-Commerce fulfillment network in Southeast Asia, enabling world-wide merchants to sell online into this region without needing to establish a local presence. We deliver our services by aggregating and operating a one-stop value chain of logistic professions including: International shipping, customs clearance, warehousing, connection to local marketplaces, pick and pack, last-mile delivery, local payment collection and oversea remittance.