China's Booming E-commerce
The world's biggest online shopping holiday is not from the US, but China's Singles Day on November 11th. Last year's Singles Day crushed all previous records by accumulating $1 billion in sales in just 85 seconds, finalized at $30.8 billion by the end of the day.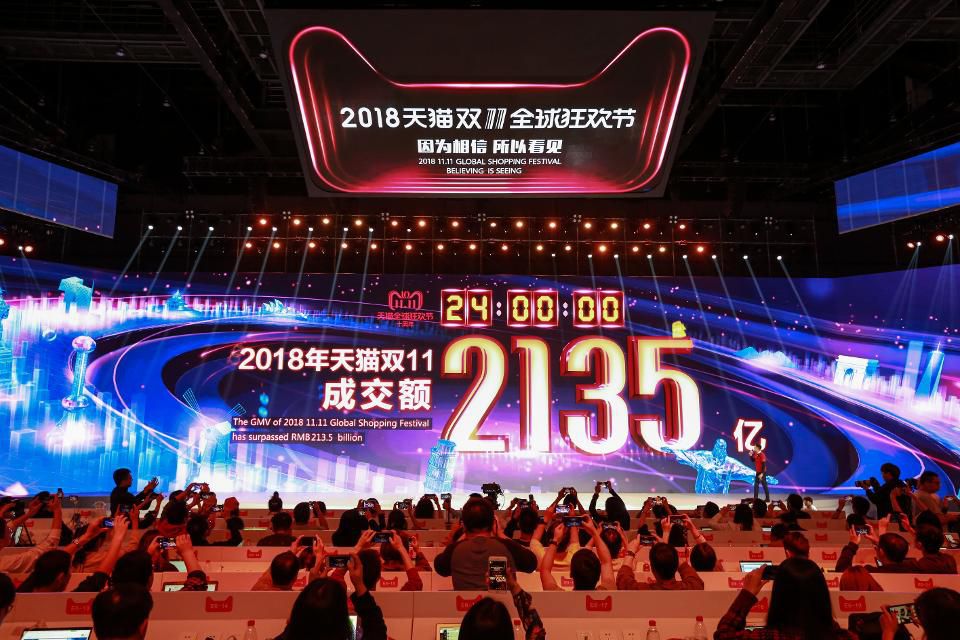 Singles' Day sales in 2018 hit another record high. (Photo credit: STR/AFP/Getty Images)
International brands get a fair share of the pie as well. Statistics show that on this day, more than 40% of buyers purchased overseas products. In fact, international apparel, electronics and home goods see a strong preference from Chinese customers all year round because of its quality and reputation. Cross-border E-commerce sales in China are predicted to reach nearly $200 billion by 2022, which continues to prove just how much opportunity it is for international sellers to expand to China.
11.11 is not China's only holiday. Thankfully, the Chinese calendar is marked with peak spending days throughout the year, which allows sellers to plan around in order to maximize profit. So, grab your marker for our cheat sheet for every Chinese E-commerce Holidays:
->> See also: Tramping down import/export barriers for a smooth business expansion
Three big shopping holidays
1. November 11th: Singles Day
Without a doubt, Chinese Singles' Day, or as Alibaba calls it the 11.11 Global Shopping Festival, is the biggest online shopping day worldwide. Started by college students in the 90s as an alternative to Valentine's Day, Singles' Day slowly became a cultural phenomenon although it is not an official holiday in China. Seizing the opportunity, Alibaba aligned the date with their annual big sale and developed it into a major shopping extravaganza as it is today, one November after another. Singles' Day is not only about low prices, but it also fuels customers' "new retail" experience with social interaction and entertainment, enhanced by the latest technology.
2. December 12th: Double 12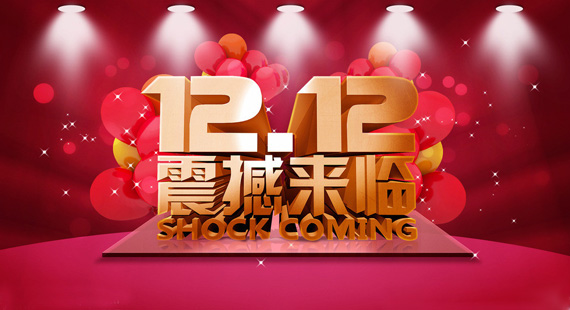 You might wonder: Why only one month after the record-breaking Singles' Day?
While Alibaba retail platform is the force behind 11.11, Double 12 is powered by Alipay – China's leading online payment provider – to compete with its rival WeChat Wallet. Their main focus is small and medium-sized businesses that might get trampled by large brands on Singles' Day. Double 12 also offers a much more extensive range of products and services, both online and offline, from food and beverages to entertainment and transportation while Singles' Day is all about online retail. The average sales margin may be small but Double 12 is able to make up with its huge scale of participation.
3. June 18th: 618 Shopping Festival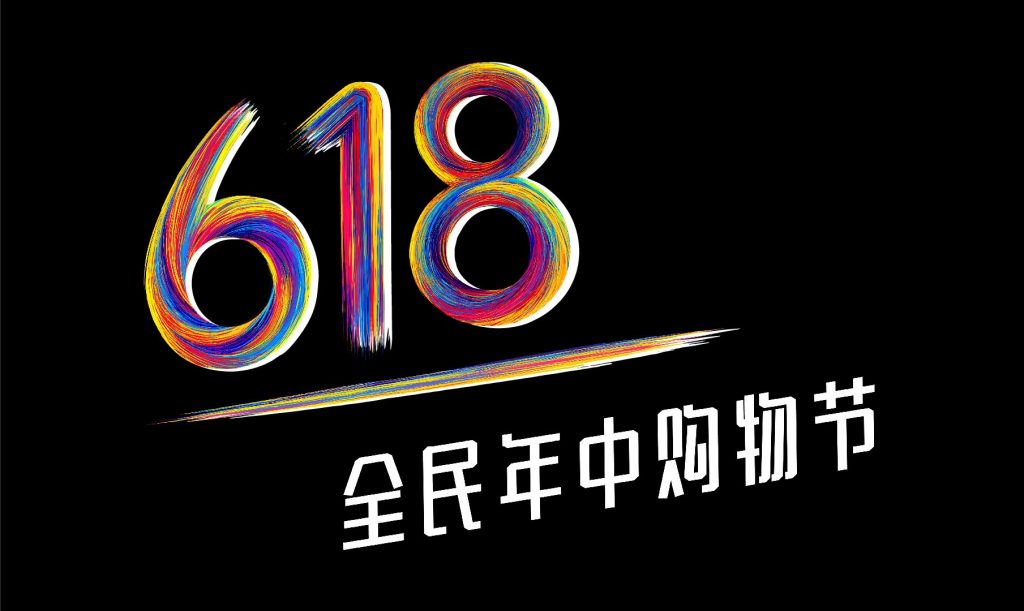 Jing Dong company with its website jd.com is the second-largest E-commerce marketplace in China. Compared to Alibaba, JD occupies a massive warehouse network in order to provide better customer experience and concentrate on products of higher values like appliances and electronics. Apparently 618 is an abbreviation of June 18th and stands for JD's festival to mark the company's anniversary. Lasting for two weeks and a half since the first day of June this year, 618 shopping festival closed a total of $31.53 billion worth of orders.
->> You might be interested in: The Importance of e-Commerce and Fulfillment Systems Integration
Other occasions
1. January 1st: New Year
Not a typical E-commerce holiday, however, New Year is a great opportunity for warm-up activities leading up to the festive season. The young generation is more hyped up about this date than their elders, which prompts more spending for celebration activities.
2. Lunar New Year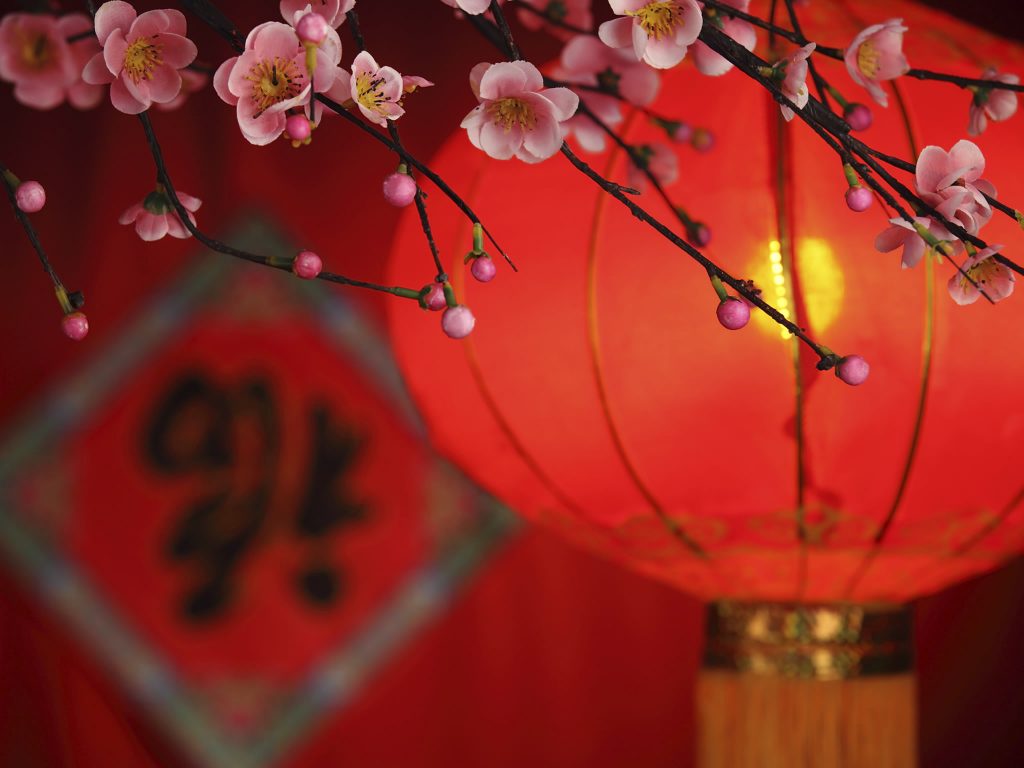 This is the longest, biggest and most important holiday in China, as well as some Asian countries. Businesses shut down for a week as everybody rushes home to celebrate with their families, creating a massive demand for food, household goods, clothing and travel. In recent years, online shopping has been a great solution for people to save effort on shopping and spend more time with families.
3. February 14th: Valentine's Day
In contrast with the famous Singles' Day that honors the pride of bachelor life, Valentine's Day was soon adopted by Chinese as a day to celebrate love. There is no better chance for businesses to promote gift packs, couple goods or product bundles for people to buy for their beloved ones.
4. March 8th: Women's Day
Definitely not an event you want to miss out since women hold crucial purchasing power in a household with 70 to 80% of all consumer purchasing. Make your female customers feel connected and empowered on this day!
5. Qingming Festival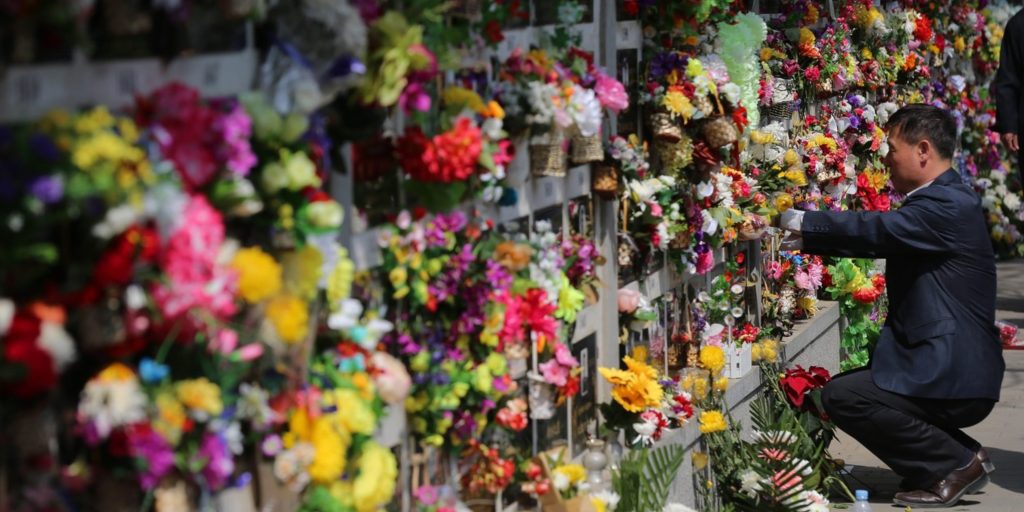 As a holiday to commemorate their ancestors, Chinese people get 3 days off around the 5th of April. Nonetheless, the festival has developed into an opportunity to go back home or to short-distance destinations, which drives consumption for travel-related products and services.
6. Mother's Day
Another international holiday that made its way into Chinese culture is Mother's Day, annually held on the second Sunday of May. By acknowledging motherhood and the influence of mothers in society through heart-touching campaigns, you will be able to capture customers. Some highlight products for this day are fashion, beauty, jewelry and healthcare.
7. May 20th: Family Day
520 in Chinese sounds similar to "I love you". Used to be known as the modern Valentine's Day in China until last year, E-commerce players started changing 520 into a Family event with a heavy focus on mom & baby products.
8. June 1st: Children's Day
With 520 as a stepping stone, Children's Day drives up sales for toys and children's apparel. Don't leave out children in your marketing campaign as on this special day, they are the decision makers.
9. June 6th: Taobao 66 Festival
Taobao's mid-year promotional activity is a feast filled with unmissable deals and promotions across the whole platform. Imagine the feast as a miniature Singles' Day and jump on the hype train!
10. Qixi Festival
There are never enough days for couples to express their love for each other. For traditional Chinese Valentine's Day Qixi, make sure your products are qualified as a present for the other half. Or else, you better start stocking on flowers, gifts and chocolates.
11. Mid-Autumn Festival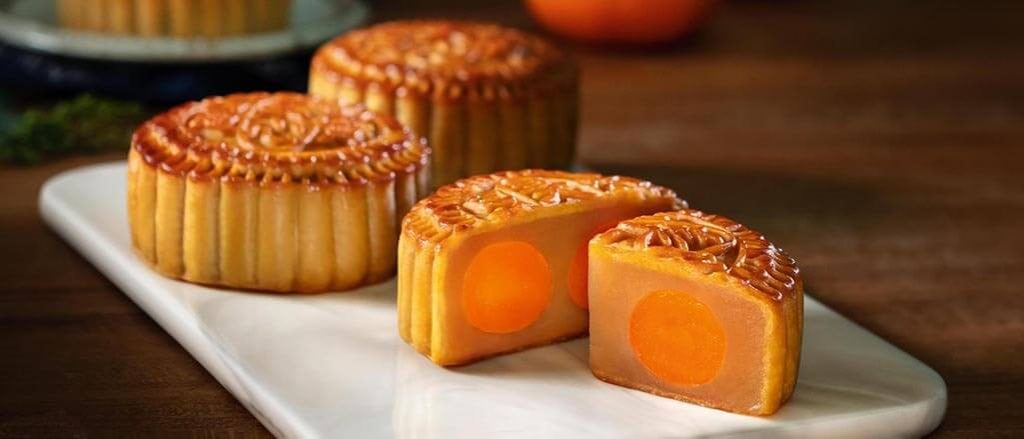 The full moon in the middle of autumn is a symbol for a family reunion. On this day, people gather around for a cozy meal, a slice of mooncake, lantern making and small gifts exchanging.
12. October 1st: National Day
Known as the golden week since Chinese people get a 7-day holiday, this is the time when demand for travel locally and internationally reaches its annual peak. All entertainment and tourism-related deals are highly welcomed, so international suppliers are strongly advised to be selling travel packages.
13. Black Friday & Cyber Monday
Chinese people still have a strong preference for American and international goods. It's of higher quality, they believe. Thus, when Black Friday strikes in the US, halfway across the globe, people are also preparing to snatch online deals.
14. December 24th: Christmas
Christmas is getting more and more popular in China for the past few years, especially in the young population as an occasion for parties and gatherings.
The legendary Singles' Day is approaching, are you prepared as both the buyer and the seller?
[vc_separator color="orange" align="align_left" style="dashed"][vc_column_text]

BoxMe is the premier cross-border e-Commerce fulfillment network in South East Asia, enabling world-wide merchants to sell online into this region without needing to establish local presence. We are able to deliver our services by aggregating and operating an one-stop value chain of logistic professions including: International shipping, customs clearance, warehousing, connection to local marketplaces, pick and pack, last mile delivery, local payment collection and oversea remittance.
If you have any question about Boxme Asia or how we can support your business, please contact us directly by referring to our hotline. We are glad to be of service![/vc_column_text]
[vc_raw_js]JTNDJTIxLS1IdWJTcG90JTIwQ2FsbC10by1BY3Rpb24lMjBDb2RlJTIwLS0lM0UlM0NzcGFuJTIwY2xhc3MlM0QlMjJocy1jdGEtd3JhcHBlciUyMiUyMGlkJTNEJTIyaHMtY3RhLXdyYXBwZXItYTkxNTk3YzUtMzU5ZC00ZjcxLTlhMTctMDJiNzUwMWVmYWRjJTIyJTNFJTNDc3BhbiUyMGNsYXNzJTNEJTIyaHMtY3RhLW5vZGUlMjBocy1jdGEtYTkxNTk3YzUtMzU5ZC00ZjcxLTlhMTctMDJiNzUwMWVmYWRjJTIyJTIwaWQlM0QlMjJocy1jdGEtYTkxNTk3YzUtMzU5ZC00ZjcxLTlhMTctMDJiNzUwMWVmYWRjJTIyJTNFJTNDJTIxLS0lNUJpZiUyMGx0ZSUyMElFJTIwOCU1RCUzRSUzQ2RpdiUyMGlkJTNEJTIyaHMtY3RhLWllLWVsZW1lbnQlMjIlM0UlM0MlMkZkaXYlM0UlM0MlMjElNUJlbmRpZiU1RC0tJTNFJTNDYSUyMGhyZWYlM0QlMjJodHRwcyUzQSUyRiUyRmN0YS1yZWRpcmVjdC5odWJzcG90LmNvbSUyRmN0YSUyRnJlZGlyZWN0JTJGMjE0MTUyOCUyRmE5MTU5N2M1LTM1OWQtNGY3MS05YTE3LTAyYjc1MDFlZmFkYyUyMiUyMCUzRSUzQ2ltZyUyMGNsYXNzJTNEJTIyaHMtY3RhLWltZyUyMiUyMGlkJTNEJTIyaHMtY3RhLWltZy1hOTE1OTdjNS0zNTlkLTRmNzEtOWExNy0wMmI3NTAxZWZhZGMlMjIlMjBzdHlsZSUzRCUyMmJvcmRlci13aWR0aCUzQTBweCUzQiUyMiUyMHNyYyUzRCUyMmh0dHBzJTNBJTJGJTJGbm8tY2FjaGUuaHVic3BvdC5jb20lMkZjdGElMkZkZWZhdWx0JTJGMjE0MTUyOCUyRmE5MTU5N2M1LTM1OWQtNGY3MS05YTE3LTAyYjc1MDFlZmFkYy5wbmclMjIlMjAlMjBhbHQlM0QlMjJMZXZlcmFnZSUyME91ciUyMFNvbHV0aW9uJTIyJTJGJTNFJTNDJTJGYSUzRSUzQyUyRnNwYW4lM0UlM0NzY3JpcHQlMjBjaGFyc2V0JTNEJTIydXRmLTglMjIlMjBzcmMlM0QlMjJodHRwcyUzQSUyRiUyRmpzLmhzY3RhLm5ldCUyRmN0YSUyRmN1cnJlbnQuanMlMjIlM0UlM0MlMkZzY3JpcHQlM0UlM0NzY3JpcHQlMjB0eXBlJTNEJTIydGV4dCUyRmphdmFzY3JpcHQlMjIlM0UlMjBoYnNwdC5jdGEubG9hZCUyODIxNDE1MjglMkMlMjAlMjdhOTE1OTdjNS0zNTlkLTRmNzEtOWExNy0wMmI3NTAxZWZhZGMlMjclMkMlMjAlN0IlN0QlMjklM0IlMjAlM0MlMkZzY3JpcHQlM0UlM0MlMkZzcGFuJTNFJTNDJTIxLS0lMjBlbmQlMjBIdWJTcG90JTIwQ2FsbC10by1BY3Rpb24lMjBDb2RlJTIwLS0lM0U=[/vc_raw_js][vc_row][vc_column][vc_column_text][/vc_column_text][/vc_column]