The dropshipping business model comes with pros and cons.
The major pros are the convenience, low upfront capital and freedom to experiment with products to sell.
The biggest con with dropshipping, however, is having less control over the entire fulfillment process.
When it comes to dropshipping, though, the most important question is: Which products will sell well?
Unlike in conventional e-Commerce stores where you must have certain types of products to sell and stick to those products because you've already ordered plenty of stock, the dropshipping business model allows you to test the market without keeping any inventory.
The upside of this is if selling a certain product doesn't work, you can easily switch to another product without worrying about unsold merchandise or lost revenue.
However, you probably don't have all the time in the world to play trial and error and try to figure out which dropshipping products sell well and which don't. It'd be more ideal to already have some ideas of which products sell well before using this business model.
For instance, you might want to know whether t-shirts sell better than toys. The answer is: It depends. It all depends on your niche.
->> Why are dropshipping margins so tight and How to maximize the profits it brings
That said, there are certain product criteria you can keep in mind when considering which dropshipping products to sell to figure out if they will sell well or not within your niche.
How to find dropshipping products that sell
Find popular products (even if it means more competition)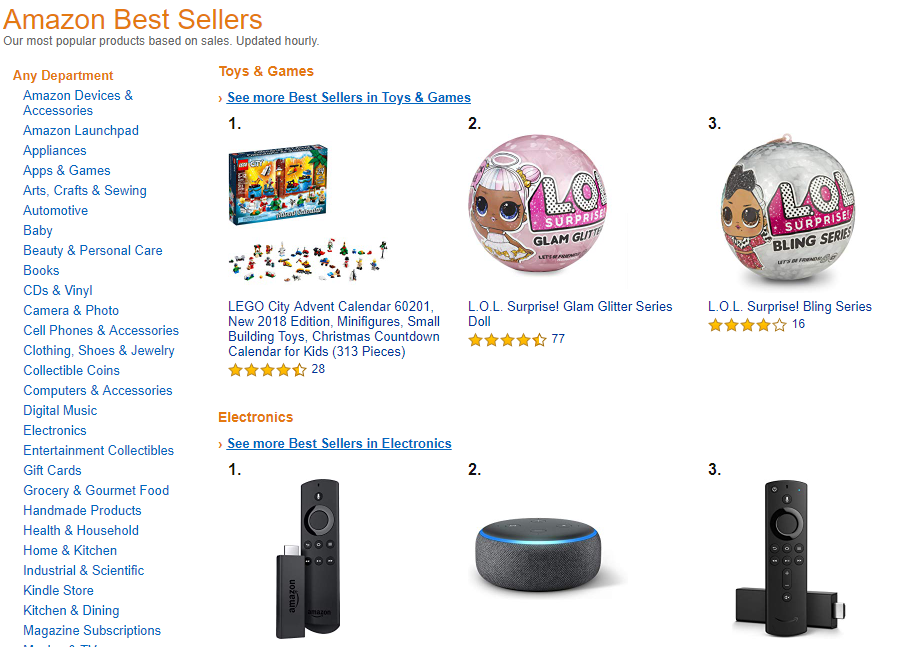 Popular products can be easy or hard to sell.
A popular product on Amazon, eBay, and Etsy for instance, might not be that easy to market by a small retailer like you. Also, since popular products have too many competing sellers, it may leave you with a very slim profit margin.
The trick here is to find a popular product you can make unique to your own store in some way, and find a way to compete against other retailers based on price, selection, choice or availability.
For example: T-shirts, children's toys and fashion products are all popular dropshipping products that sell well, but might be hard to compete against if you don't have a competitive edge, such as relatively cheaper price tag, unseasonal designs and so on.
Check out TiredCity, a Vietnamese merchandise & clothing brand, for a prime example of a stand-out concept that sells well within a supposedly crowded niche, mixing unorthodox, traditional designs with quality garments, strong storytelling features and appropriate choices of marketing KOLs.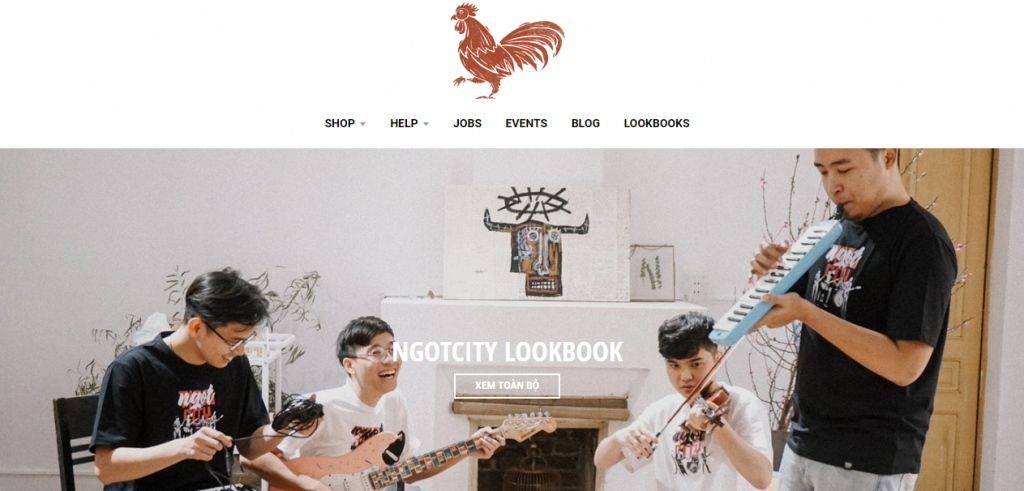 Some reliable sources to find the most sought-after products include:
Find not-so-popular products within a laser-focused niche (there'll be less competition)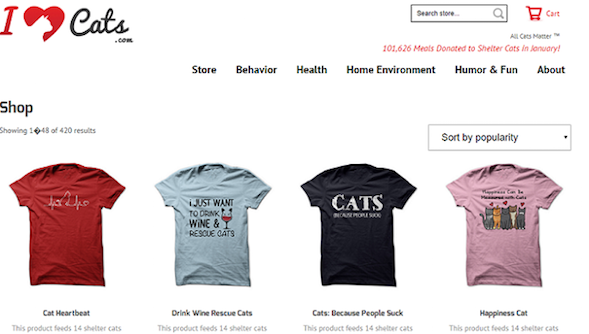 (Source: Metrilo)
This type of product can be your cash cow. As long as you have access to the niche market, it might be the best type of product to sell.
There are tons of less-popular products out there, and contrary to common belief, they're great products to sell because they're highly sought after by the consumers that want them.
To find them, you'd need to observe and analyze niche markets on a deeper level. Some examples of not-so-popular dropshipping products that may sell well, especially in the US market, include: Bulletproof vests, paintball guns and diving equipment.
These are products that some consumers want, and don't apply to all consumers. But they are still highly targeted nonetheless.
Find the right price point (for your niche) and get the right profit margin (profitable or not)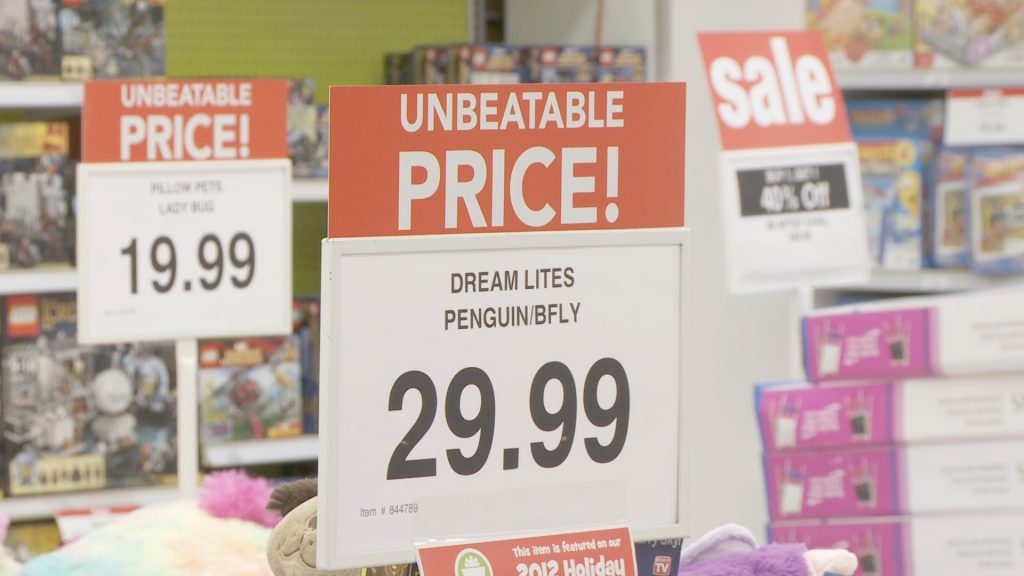 (Source: wordpress)
Recognize the best price points for each product category in your niche is a must. To find the most optimal price points, it takes some in-depth research.
For instance, a high-end t-shirt priced over $50 is acceptable but an everyday white T-shirt worn for lounging at home isn't.
At the same time, choose products that you can sell with a 30% or more profit margin.
The more popular the products, the more likely you'll earn less because you'll have to keep your prices low to stay competitive.
However, there are some products that allow you to make handsome profits (SEE THE TIPS RIGHT ABOVE!). You just need to research more to find them and decide for yourself if the profit margin is worth it.
NOTE:
Consider choosing a product category that you have actual experience in using.
This provides you with a competitive advantage because you have the necessary insights and are able to explain the technical aspects of the product and its various uses to prospective customers – which will ultimately decide if you can sell the product or not.
For instance, if you're a fashion enthusiast with a collection of boots, you can sell various types of boots online by making videos or writing blogs and tell people how to take care of your products, how to mix them with different types of outfits and help them choose the most appropriate shapes and sizes, etc..
Your experience will be the leverage that helps sell your products.
Focus on supplier reputation (reliability & support)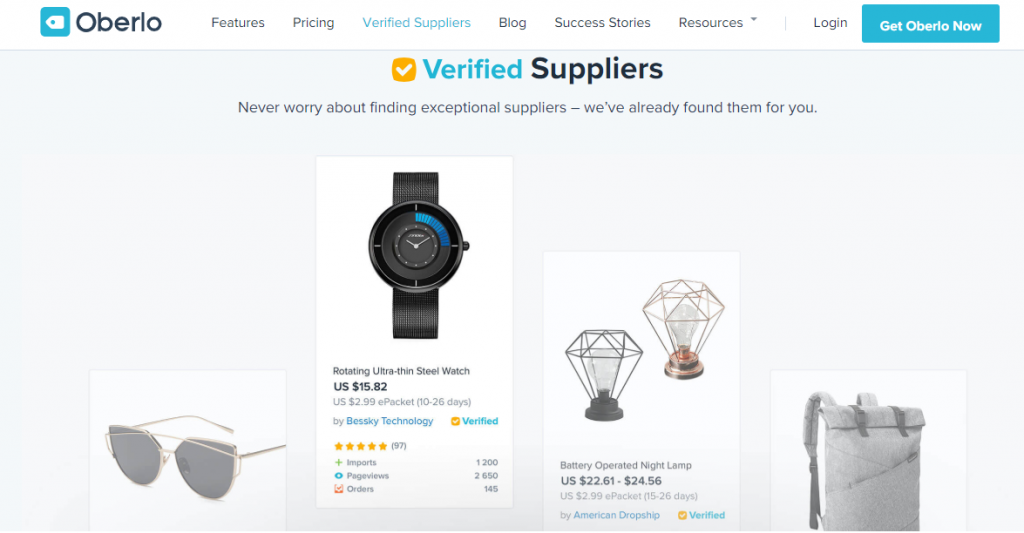 ->> [Q&A] What are the problems of dropshipping from Vietnam to the USA? (PART II)
When you use veteran dropshipping product sourcing services like Oberlo, you have peace of mind that the suppliers are reputable and will likely perform as promised.
Otherwise, you may want to find suppliers that specialize in dropshipping and only work with them, or contact other suppliers beforehand to ensure they're familiar with the dropshipping business model so you're on the same page and don't jeopardize your relationship with your customers.
Your suppliers directly provide your customers with the product so they're an integral part of the dropshipping process.
Finding suppliers for dropshipping products that sell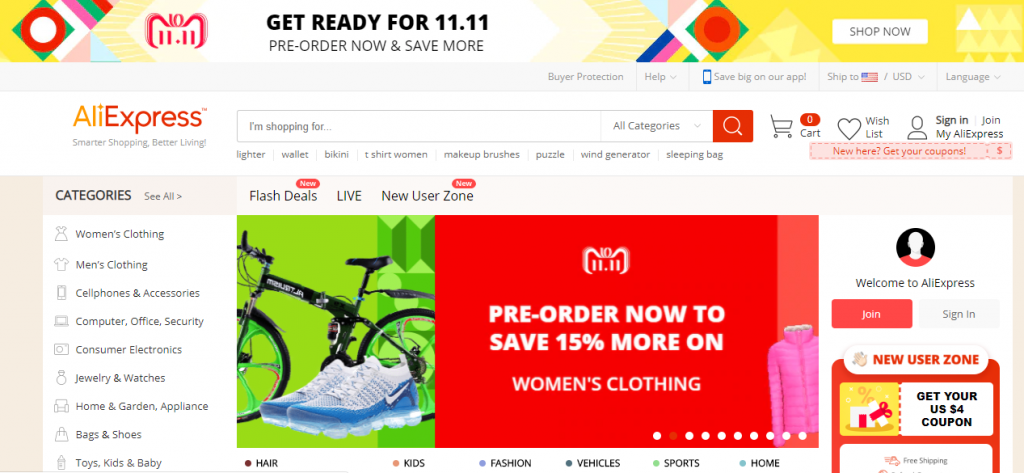 Next, after you've found the product category to sell, how can you find the right supplier? There are 2 routes to choose: the short way or the long way.
Use reputable dropshipping product sourcing like Oberlo, a dropshipping app for Shopify. You can conveniently look for the most suitable products directly from the dashboard. Since all suppliers have been pre-vetted, you can have peace of mind knowing that they're reliable and have prior experience handling dropshipping customers.
Go to AliExpress and select the product category and type in the name or the description of the product. Or, you can browse top-selling products and start from there.
Carefully review and contact each supplier before uploading their products' specifications into your own e-Commerce site.
In other words, you need to vet each of your suppliers by yourself to make sure that your customers will be properly served and your products will be fulfilled and shipped as promised.
For a comprehensive list of the most renowned dropshipping suppliers out there, check out our article below:
->> 9 best dropshipping companies for your e-Commerce business
SUMMARY
In conclusion, what constitutes 'the best dropshipping product that sells like crazy' differs from one seller to the next. To make a product sell like crazy, a combination of the product's benefits and the seller's competitive advantage is required. Experiment with various products, as this business model allows you to.
And keep in mind, apart from the research bit, it's equally vital that you found a well-founded freight company that would be able to ship your products worldwide at the most affordable price.
Selling internationally, especially single orders, bears the difficulty of higher fulfillment cost. Also doesn't help the matter that customers generally expect single orders to arrive faster, and the faster the more expensive.
And that's where we come in!
Boxme is here to help!

Our reliable single order delivery service to the USA can help you shorten your delivery time and minimize added costs in the process:
Shipping single orders weigh below 0.5lb and 1lbs to the US for $8 and $9.5, respectively.

Lightning fast delivery time at approximately 10 to 14 days.

Full-tracking – easily keep an eye on your order at all time using your order ID.

Shipping handled by USPS – one of the most renowned freight players in the US shipping field.
[vc_row][vc_column][vc_raw_js]JTNDJTIxLS1IdWJTcG90JTIwQ2FsbC10by1BY3Rpb24lMjBDb2RlJTIwLS0lM0UlM0NzcGFuJTIwY2xhc3MlM0QlMjJocy1jdGEtd3JhcHBlciUyMiUyMGlkJTNEJTIyaHMtY3RhLXdyYXBwZXItZDBlOTg0MDgtZTMyZi00ODE3LTgwZmMtZTlkMzkzNjI3ZjgxJTIyJTNFJTNDc3BhbiUyMGNsYXNzJTNEJTIyaHMtY3RhLW5vZGUlMjBocy1jdGEtZDBlOTg0MDgtZTMyZi00ODE3LTgwZmMtZTlkMzkzNjI3ZjgxJTIyJTIwaWQlM0QlMjJocy1jdGEtZDBlOTg0MDgtZTMyZi00ODE3LTgwZmMtZTlkMzkzNjI3ZjgxJTIyJTNFJTNDJTIxLS0lNUJpZiUyMGx0ZSUyMElFJTIwOCU1RCUzRSUzQ2RpdiUyMGlkJTNEJTIyaHMtY3RhLWllLWVsZW1lbnQlMjIlM0UlM0MlMkZkaXYlM0UlM0MlMjElNUJlbmRpZiU1RC0tJTNFJTNDYSUyMGhyZWYlM0QlMjJodHRwcyUzQSUyRiUyRmN0YS1yZWRpcmVjdC5odWJzcG90LmNvbSUyRmN0YSUyRnJlZGlyZWN0JTJGMjE0MTUyOCUyRmQwZTk4NDA4LWUzMmYtNDgxNy04MGZjLWU5ZDM5MzYyN2Y4MSUyMiUyMCUyMHRhcmdldCUzRCUyMl9ibGFuayUyMiUyMCUzRSUzQ2ltZyUyMGNsYXNzJTNEJTIyaHMtY3RhLWltZyUyMiUyMGlkJTNEJTIyaHMtY3RhLWltZy1kMGU5ODQwOC1lMzJmLTQ4MTctODBmYy1lOWQzOTM2MjdmODElMjIlMjBzdHlsZSUzRCUyMmJvcmRlci13aWR0aCUzQTBweCUzQiUyMiUyMHNyYyUzRCUyMmh0dHBzJTNBJTJGJTJGbm8tY2FjaGUuaHVic3BvdC5jb20lMkZjdGElMkZkZWZhdWx0JTJGMjE0MTUyOCUyRmQwZTk4NDA4LWUzMmYtNDgxNy04MGZjLWU5ZDM5MzYyN2Y4MS5wbmclMjIlMjAlMjBhbHQlM0QlMjJXYW50JTIwRnJlZSUyMEFkdmlzZSUyMG9uJTIwSG93JTIwdG8lMjBEcm9wc2hpcCUyMGZyb20lMjBWaWV0bmFtJTNGJTIwQ29udGFjdCUyMFVzJTIwTm93JTIyJTJGJTNFJTNDJTJGYSUzRSUzQyUyRnNwYW4lM0UlM0NzY3JpcHQlMjBjaGFyc2V0JTNEJTIydXRmLTglMjIlMjBzcmMlM0QlMjJodHRwcyUzQSUyRiUyRmpzLmhzY3RhLm5ldCUyRmN0YSUyRmN1cnJlbnQuanMlMjIlM0UlM0MlMkZzY3JpcHQlM0UlM0NzY3JpcHQlMjB0eXBlJTNEJTIydGV4dCUyRmphdmFzY3JpcHQlMjIlM0UlMjBoYnNwdC5jdGEubG9hZCUyODIxNDE1MjglMkMlMjAlMjdkMGU5ODQwOC1lMzJmLTQ4MTctODBmYy1lOWQzOTM2MjdmODElMjclMkMlMjAlN0IlN0QlMjklM0IlMjAlM0MlMkZzY3JpcHQlM0UlM0MlMkZzcGFuJTNFJTNDJTIxLS0lMjBlbmQlMjBIdWJTcG90JTIwQ2FsbC10by1BY3Rpb24lMjBDb2RlJTIwLS0lM0U=[/vc_raw_js][/vc_column][/vc_row]
WANT TO LEARN MORE?
->> Why you should leverage USPS's international single order shipping service with the help from Boxme
->> Fast and economical international single order shipping & dropshipping from Vietnam – is it possible?
->> Everything you need to know about your Vietnam dropship business