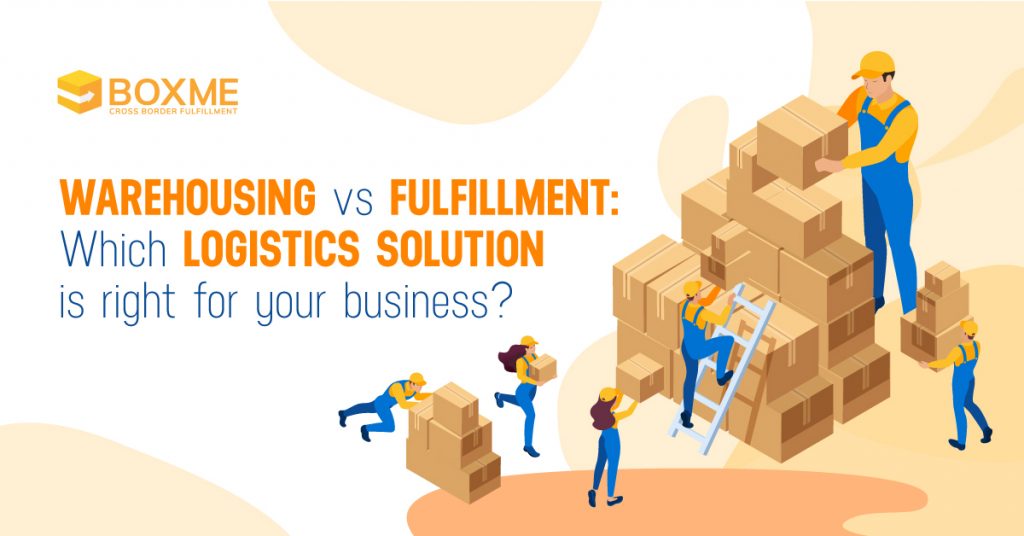 Third-party logistics, or 3PL for short, is a business specialized in providing outsourced logistics services. By integrating a 3PL into your company's supply chain, you can optimize the logistics operation choosing from various fulfillment methods that the 3PL offers. 3PL usually offers services such as warehousing, order fulfillment, delivery, etc.
So, how exactly can a 3PL business help your business?
Increase productivity

Strengthen the resource network

Flexible and scalable service

Reduce logistics cost

Fasten the delivery process

Increase customer satisfaction
->> Read more: The Advantages and Disadvantages of Outsourcing Logistics & Order Fulfillment
Warehousing and Fulfillment are the two common solutions provided by 3PL. Even though often used interchangeably, the scope that each service covers can be very different. 
Warehousing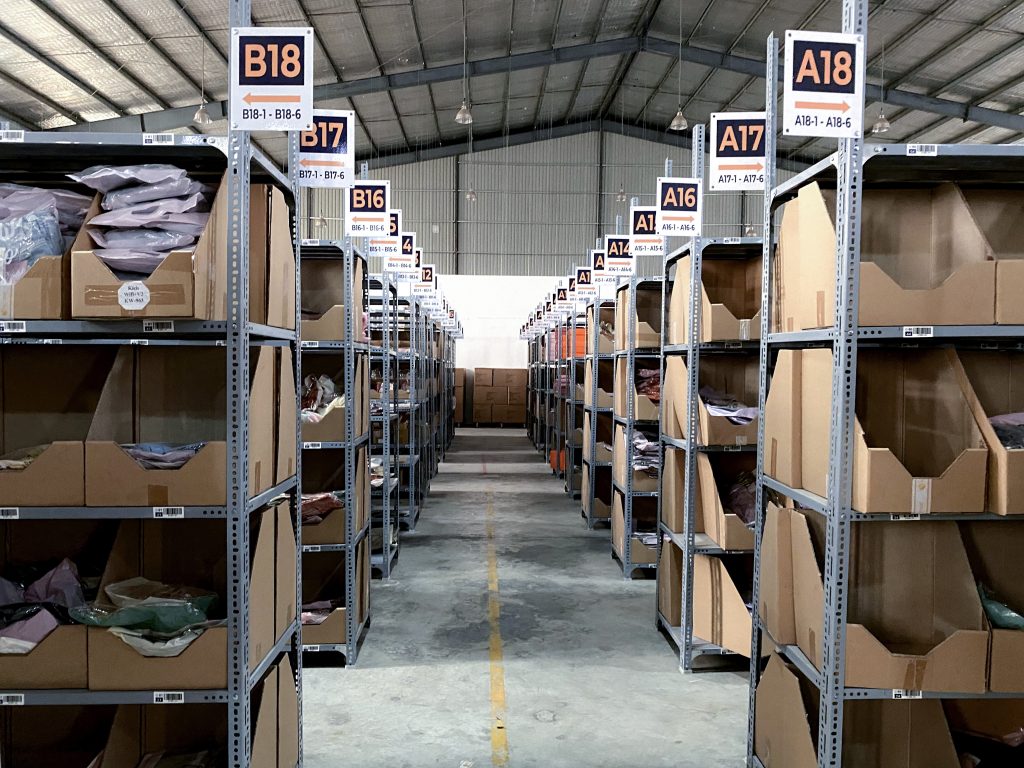 Warehousing refers to a service that stores products for a period of time. A warehouse is primarily designed to keep products in bulk.  Huge retailers can have their own warehouse to store inventory, while others rent from logistics providers. The latter is the go-to option for most small and medium enterprises (SMEs) since it is more flexible and cost-effective.
Inside a warehouse, you can see equipment like containers and forklifts, along with rows of shelves stacked with products. There are many types of warehouses to meet housing requirements. For example, at Boxme Global, we provide normal storage for conventional goods and cool storage for special products such as cosmetics, functional foods, etc.  
Fulfillment
The definition of order fulfillment is the steps involved in receiving, processing and delivering orders to the customers. 3PL companies usually provide fulfillment services to other parties such as manufacturers and online sellers. After an order is placed by the customer, the order information will be transferred to the fulfillment center to pick and pack the stocks, which are then labeled for shipment. 
Fulfillment centers can process both business-to-business (B2B) and business-to-customer (B2C) orders. While the former usually deals with bulky packages, B2C orders will be shipped individually to each customer.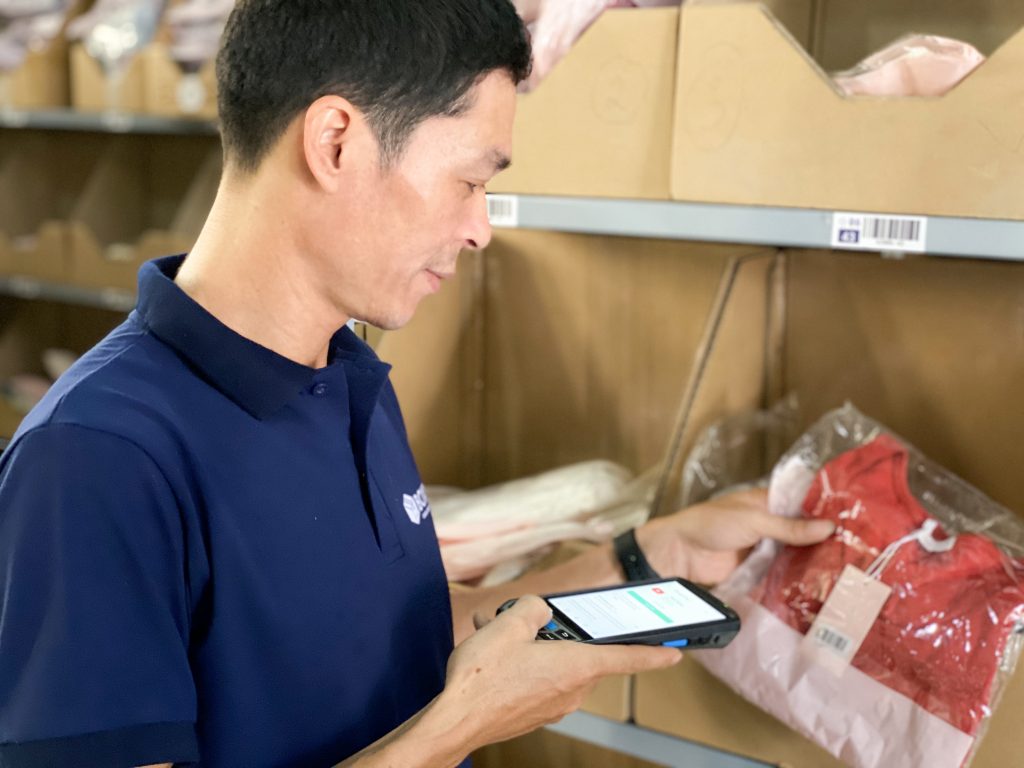 Especially in E-commerce fulfillment, the store can place their stocks in 3PL's warehouses and let them complete the whole logistics process on the store's behalf. To better understand this process, let's break it down step by step:
Receiving:

Upon receiving stocks from the clients, fulfillment centers will count the quantity of the item, inspect the product condition and create SKUs (stock keeping unit) for the purpose of keeping track. 

Storage:

After receiving, products will then be stocked in the warehouse for later use.

Order processing:

Once an order is placed, the specific item will be picked off the shelves to the order processing area. In this step, the item will be checked, scanned, packed and labeled with the order information for the shipping courier. With fulfillment centers, this step is normally automated for maximum productivity.

Order shipment:

Fulfillment centers usually work with various shipping couriers to negotiate the best rates for each type of delivery. It is the courier's responsibility to update the shipment status continuously until completion.

Order return:

Return is unavoidable in E-commerce. Sellers should establish clear return and exchange policies to customers and fulfillment centers to better handle return products.
->> You may be interested in: Delivery continues to be a challenge for Southeast Asian E-commerce
Which is the solution for your business?
Warehousing is the go-to solution if you only want a space to store your products, but fulfillment service will step up your logistics game. If the in-house logistics is overwhelmed with orders, customer complaints and rising costs, or you want to expand to a new region without having to spend a fortune on building a logistics chain, then fulfillment can be of great assistance. By outsourcing to 3PL providers, you can leave the logistics problems behind and focus on scaling up business.
->> See also: Optimizing Logistics Costs by Outsourcing Fulfillment Services
->> See also: 5 e-Commerce Order Fulfillment Strategies to Fast Track Your Business Growth
Boxme is the premier cross-border e-Commerce fulfillment network in Southeast Asia, enabling world-wide merchants to sell online into this region without needing to establish a local presence. We deliver our services by aggregating and operating a one-stop value chain of logistic professions including: International shipping, customs clearance, warehousing, connection to local marketplaces, pick and pack, last-mile delivery, local payment collection and oversea remittance.