[vc_row][vc_column][vc_column_text]Reduce the amount of time it normally takes for an online retail order to be picked, packed, and given to the package carrier, and your e-commerce business will go a long way toward meeting customer expectations for fast shipping.
Online shoppers often want both free shipping and fast delivery. In 2017, AlixPartners, a well-known consulting firm, reported e-commerce shipping expectations for American online shoppers who were or were not members of Amazon Prime. About a quarter (24 percent) of Amazon Prime members and 15 percent of shoppers who were not Prime members expected online orders with free shipping to take two days or less to arrive, including both the time it takes a merchant to process the order AND the time it takes the carrier to transport it.
A majority of the online shoppers surveyed reportedly expected free shipments to take up to five days at most to be delivered, a number again includes not just the transit time but the retailer's order processing time, too.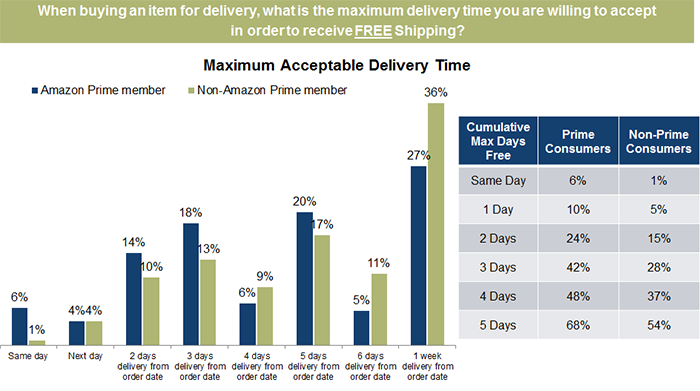 (Source: alixpartners)
The cost of not meeting customers' expectations for fast delivery may be devastated. UPS and comScore, the trend-tracking firm, reported in 2017 that one out of three online shoppers made the decision to purchase from an online marketplace – i.e. Amazon – rather than another retailer based solely on faster delivery.
Online businesses not being able to deliver as quickly as possible may be at risk of losing new and repeat sales.
Process Orders Effectively
e-Commerce retailers have a few ways to address fast and free shipping and the customer expectations associated with them. Stores might choose different service levels from a carrier (such as second-day air versus ground shipping) or use distributed warehouses and fulfillment centers to strategically place products close to potential customers. They can also leverage the service of a 3PL company to do all of these things at once.
A mid-sized or larger merchant might try to negotiate special rates with a carrier to balance out more expensive shipping methods or use more sophisticated techniques like zone skipping. Or sellers could simply focus on the part of the shipping process they have the most control over. They could focus on making the time from when an order is placed until when it leaves the warehouse as short as possible.
Again, this order-processing time is often completely within your business's grasp and it can have a significant impact on when an order is delivered.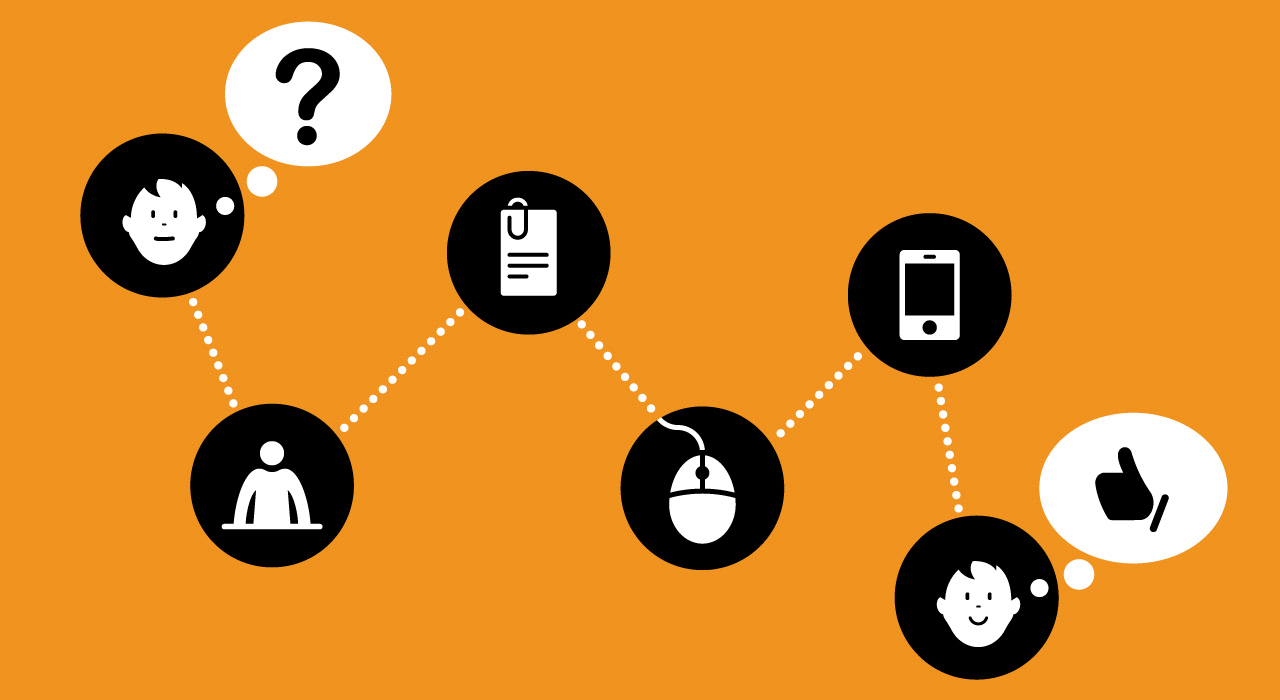 (Source: InfinitContact)
Here is an example: Imagine that you have an order come in at 5:00 on Tuesday afternoon. Unfortunately your warehouse just happens to close down for the night, so the order, which is bound for a customer five zones away, isn't going to be processed until Wednesday. The order takes three days in transit but isn't delivered until Monday because the carrier you selected does not offer Saturday delivery for ground shipments.
From your customer's perspective, this order took nearly a week to arrive. If the customer expected the order to arrive in just a couple of days, then this was a fatal service failure.
If, however, your warehouse had picked, packed, and dropped the order off with the carrier on Tuesday evening, the order would have arrived at your customer's doorstep on Friday – three days sooner.
Adjusting and Streamlining Order Processing
Carrying this example forward, it is likely that the merchant could have, in fact, shipped this 5:00 p.m. order right on Tuesday.
Many carriers will accept package drop-offs until 6:00 p.m. on weeknights. So an e-Commerce merchant might schedule warehouse employees (or at least a portion of them) from 10:00 a.m. to 6:00 p.m. rather than the more traditional 9:00 a.m. to 5:00 p.m. This way, packing and shipping an order that comes in at 5:00 p.m. on a Tuesday is the norm rather than an exception.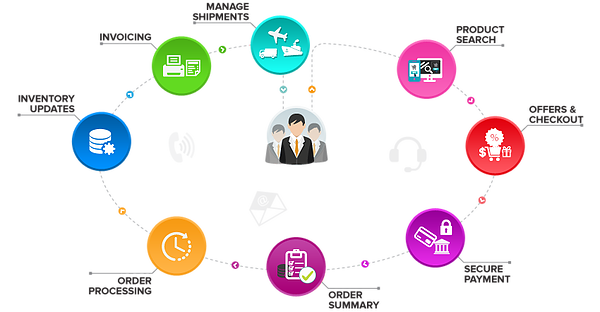 (Source: digeesell)
The evening supervisor could make it part of his/her routine to drop off orders at the local UPS store by 6:00 p.m. and then go home. Or, if a retailer has sufficient volume, that retailer might be able to schedule a 6:00 p.m. pick up each day.
This example may or may not work for every e-commerce business. But the idea of adjusting some part of an operation or a workflow to make order processing more effective and faster can be applied to just about any step in the order fulfillment process.
To break it down specifically, a retailer might look at how:
Orders are passed from the e-commerce platform to the warehouse

Orders are received at the warehouse

Labels, pick lists, and packing slips are printed and distributed

Products are picked

Packing materials are selected and used

Long the packing process takes

Orders are picked up or dropped off with carriers
Believe it or not, even a small improvement in any of these steps might result in getting an order out of the warehouse and to a customer sooner.
Online shoppers expect fast e-Commerce deliveries, and to stay competitive at all time, retailers will need to find ways to meet those expectations.
[vc_separator color="orange" align="align_left" style="dashed"][vc_column_text]BoxMe is the premier cross-border e-Commerce fulfillment network in South East Asia, enabling world-wide merchants to sell online into this region without needing to establish local presence. We are able to deliver our services by aggregating and operating an one-stop value chain of logistic professions including: International shipping, customs clearance, warehousing, connection to local marketplaces, pick and pack, last mile delivery, local payment collection and oversea remittance.
If you have any question about Boxme Asia or how we can support your business, please contact us directly by referring to our hotline. We are glad to be of service![/vc_column_text][/vc_column][/vc_row][vc_column][vc_column_text]
[/vc_column_text][/vc_column][vc_row][vc_column][vc_raw_js]JTNDJTIxLS1IdWJTcG90JTIwQ2FsbC10by1BY3Rpb24lMjBDb2RlJTIwLS0lM0UlM0NzcGFuJTIwY2xhc3MlM0QlMjJocy1jdGEtd3JhcHBlciUyMiUyMGlkJTNEJTIyaHMtY3RhLXdyYXBwZXItNDY1YjMyYWQtNWIzNC00NTQ0LWJhODUtMTg1ZTMyZmZhMmU4JTIyJTNFJTNDc3BhbiUyMGNsYXNzJTNEJTIyaHMtY3RhLW5vZGUlMjBocy1jdGEtNDY1YjMyYWQtNWIzNC00NTQ0LWJhODUtMTg1ZTMyZmZhMmU4JTIyJTIwaWQlM0QlMjJocy1jdGEtNDY1YjMyYWQtNWIzNC00NTQ0LWJhODUtMTg1ZTMyZmZhMmU4JTIyJTNFJTNDJTIxLS0lNUJpZiUyMGx0ZSUyMElFJTIwOCU1RCUzRSUzQ2RpdiUyMGlkJTNEJTIyaHMtY3RhLWllLWVsZW1lbnQlMjIlM0UlM0MlMkZkaXYlM0UlM0MlMjElNUJlbmRpZiU1RC0tJTNFJTNDYSUyMGhyZWYlM0QlMjJodHRwcyUzQSUyRiUyRmN0YS1yZWRpcmVjdC5odWJzcG90LmNvbSUyRmN0YSUyRnJlZGlyZWN0JTJGMjE0MTUyOCUyRjQ2NWIzMmFkLTViMzQtNDU0NC1iYTg1LTE4NWUzMmZmYTJlOCUyMiUyMCUyMHRhcmdldCUzRCUyMl9ibGFuayUyMiUyMCUzRSUzQ2ltZyUyMGNsYXNzJTNEJTIyaHMtY3RhLWltZyUyMiUyMGlkJTNEJTIyaHMtY3RhLWltZy00NjViMzJhZC01YjM0LTQ1NDQtYmE4NS0xODVlMzJmZmEyZTglMjIlMjBzdHlsZSUzRCUyMmJvcmRlci13aWR0aCUzQTBweCUzQiUyMiUyMHNyYyUzRCUyMmh0dHBzJTNBJTJGJTJGbm8tY2FjaGUuaHVic3BvdC5jb20lMkZjdGElMkZkZWZhdWx0JTJGMjE0MTUyOCUyRjQ2NWIzMmFkLTViMzQtNDU0NC1iYTg1LTE4NWUzMmZmYTJlOC5wbmclMjIlMjAlMjBhbHQlM0QlMjJDT05UQUNUJTIwVVMlMjBOT1clMjElMjIlMkYlM0UlM0MlMkZhJTNFJTNDJTJGc3BhbiUzRSUzQ3NjcmlwdCUyMGNoYXJzZXQlM0QlMjJ1dGYtOCUyMiUyMHNyYyUzRCUyMmh0dHBzJTNBJTJGJTJGanMuaHNjdGEubmV0JTJGY3RhJTJGY3VycmVudC5qcyUyMiUzRSUzQyUyRnNjcmlwdCUzRSUzQ3NjcmlwdCUyMHR5cGUlM0QlMjJ0ZXh0JTJGamF2YXNjcmlwdCUyMiUzRSUyMGhic3B0LmN0YS5sb2FkJTI4MjE0MTUyOCUyQyUyMCUyNzQ2NWIzMmFkLTViMzQtNDU0NC1iYTg1LTE4NWUzMmZmYTJlOCUyNyUyQyUyMCU3QiU3RCUyOSUzQiUyMCUzQyUyRnNjcmlwdCUzRSUzQyUyRnNwYW4lM0UlM0MlMjEtLSUyMGVuZCUyMEh1YlNwb3QlMjBDYWxsLXRvLUFjdGlvbiUyMENvZGUlMjAtLSUzRQ==[/vc_raw_js][/vc_column][/vc_row]