Find a product to dropship has never been easy, let alone finding a highly sought-after one. It's like you are looking for a jewel in the sea.
A big company can have all the resources, access, and capabilities to do that. But if you are just a small online store owner with limited time and budget, you cannot spend the entire time searching and testing the trending products.
Then what options do you have to potentially earn five to six digits earnings? The answer is to start with our life hacks to find the hot dropshipping products.
In our previous article, you have read an overview of how to find these products. Today, we will give you the detailed guide of applying the simple steps to source the most trending dropshipping items.
->> See also: A Step-by-step Guide to Find a Product to Dropship
But before we start, here are some must-have rules in looking for the "right" products:
What Products to Look for?
Avoid things like eatable products, medicines, and skincare, since they are shipped directly from suppliers, and you have no control over their quality. You would want to minimize the risk of them causing health effects on your customers.
->> See also: Dropshipping Niches to Avoid for Your e-Commerce Business
Do not always choose the best-selling products. Many people intuitively choose a best-seller with a strong belief that the product will bring them high returns. However, such an item is often considered a highly competitive one, meaning its sales will soon decline after reaching the maturity. In addition, best selling products have many sellers, which eventually drive down the prices. The solution can be reviewing the new releases, and make it your niche product.
->> See also: What Makes a Product that Sells when Dropshipping?
Be alert on anything with good recommendations, high ratings, tons of reviews, and high image quality. Doing so will save your time in this hunting for trending products.
->> See also: 8 Dropshipping Tips & Tricks for an Efficient Online Business
Choose a cheap one. It is almost a rule of thumb to lean toward cheap products when it comes to dropshipping. In this specific business model, impulse buying is a major shopping behavior. Thus, customers will be less likely to make a purchase, if they have to spend time doing product research and thinking about whether this product is worth the money. Finding something fun and cheap, but somewhat useful, is good enough to catch people's eyes.
Choose a lightweight product to save your delivery cost.
->> See also: 4 Efficient International Shipping Tips for e-Sellers
Now let's get started!
Steps to Find Hot Dropshipping Products
1/ Which Products are Trending now?
There are several websites that allow you to track the hot dropshipping products, but Wish.com and Amazon.com are the few reliable sources that let you know how many people actually buy them.
On Wish
On Wish website, start by typing in some keywords like "hot" and "trending".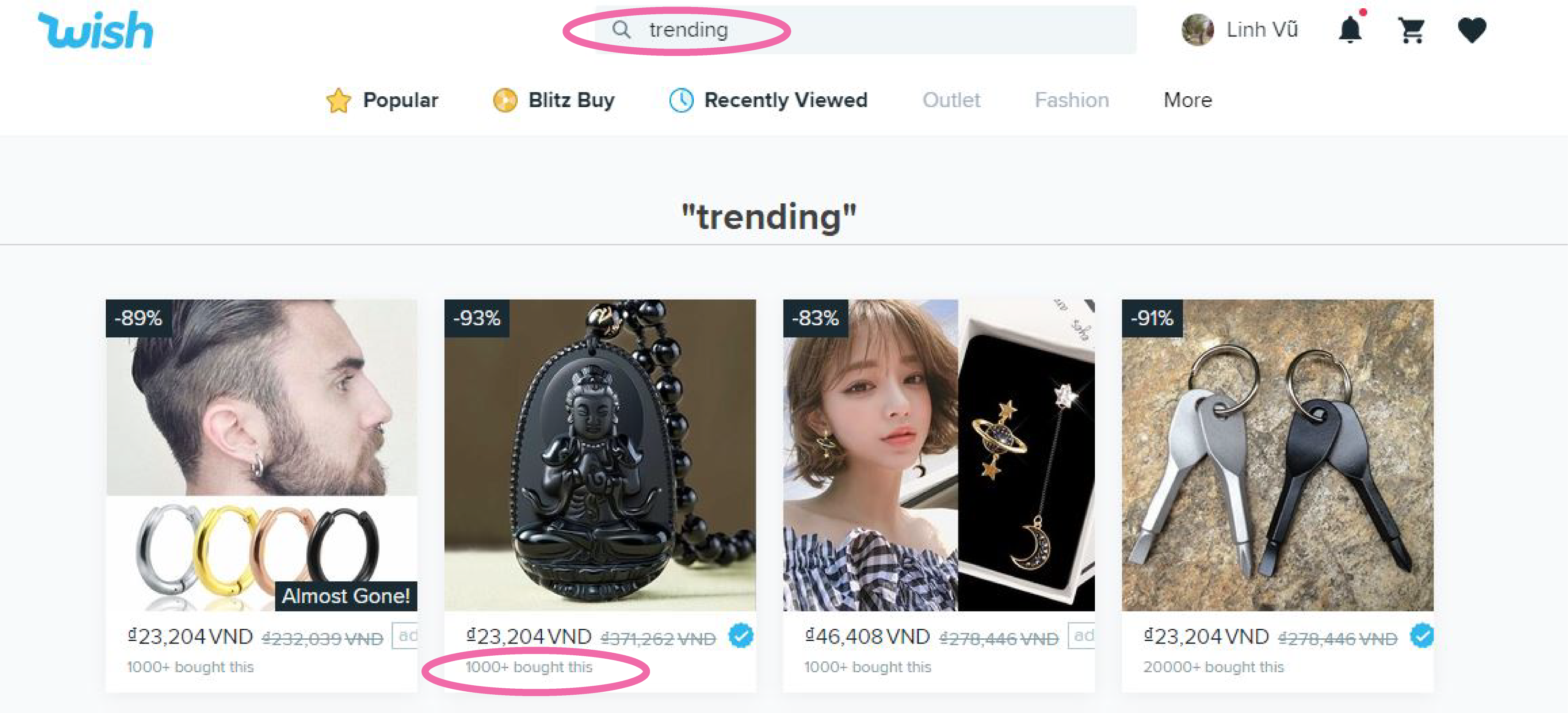 The higher number of people bought the product, the higher the chance you can promote it successfully.
After you click on a specific product, remember to read comments and see the ratings, as well as scrolling down to the bottom of the page to see "Related Products" or "Cart Recommendations". In some cases, the number of people who bought the related items is even higher than that of trending ones.
->> See also: 2019 Trend of e Commerce – The 10 Growth Trends to Look out for
Looking at the Related Products will help you not miss out other most wanted pieces.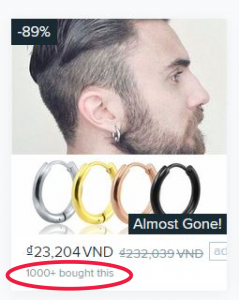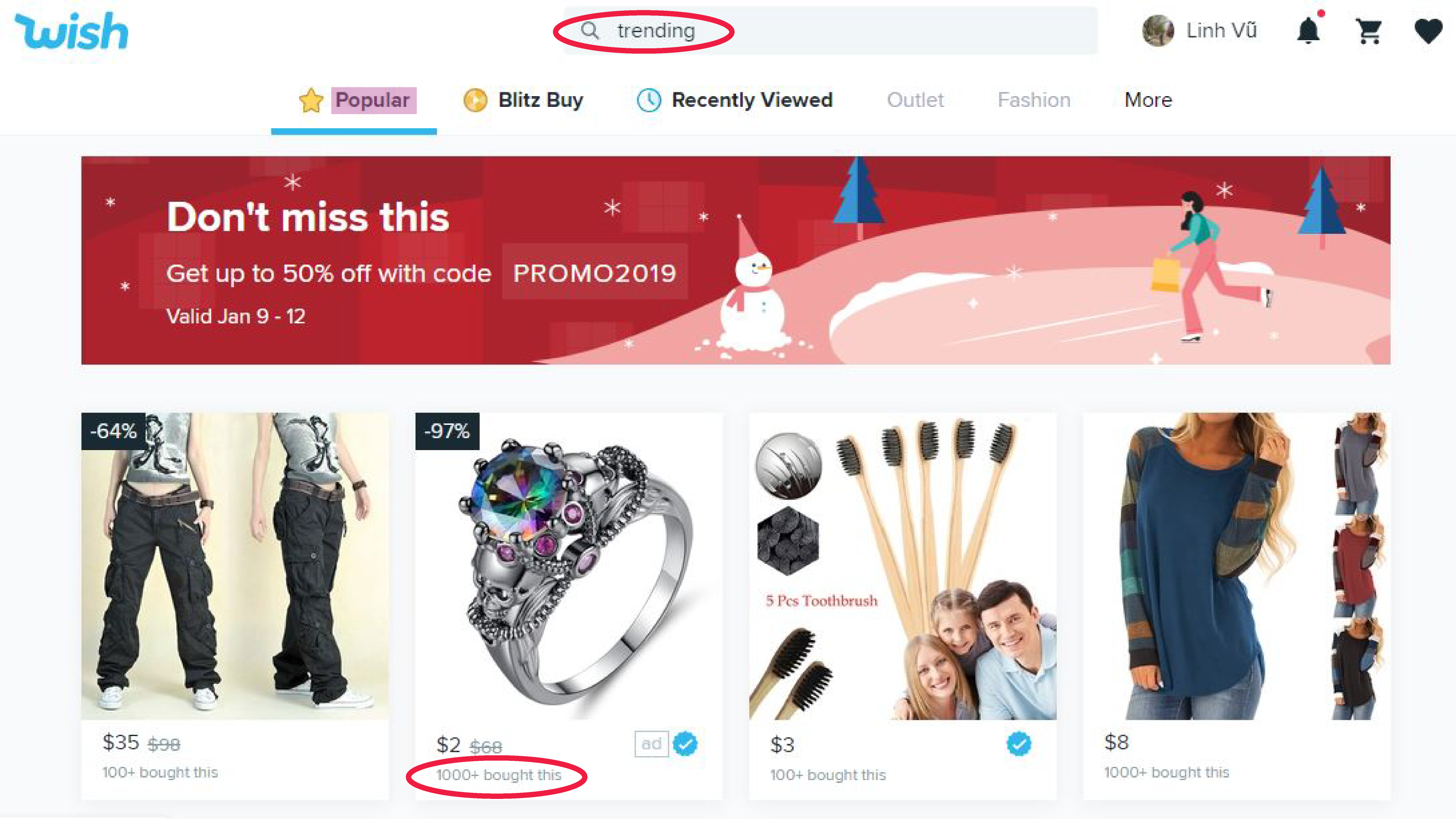 On Amazon
Amazon is a great source of finding hot dropshipping items, because of its massive data of product profiles.
In the image below, you can see several useful tabs, like Best-Sellers, New-Releases, and Movers & Shakers.
For example, if you type amazon.com/gp/bestsellers, the link will lead you directly to all the best-seller items on Amazon.
Again, because you are selling dropshipping products, you should avoid any departments like digital music, or software.
After you find a good-fit category, you can then search for the rating and number of people's comments. The higher, the better.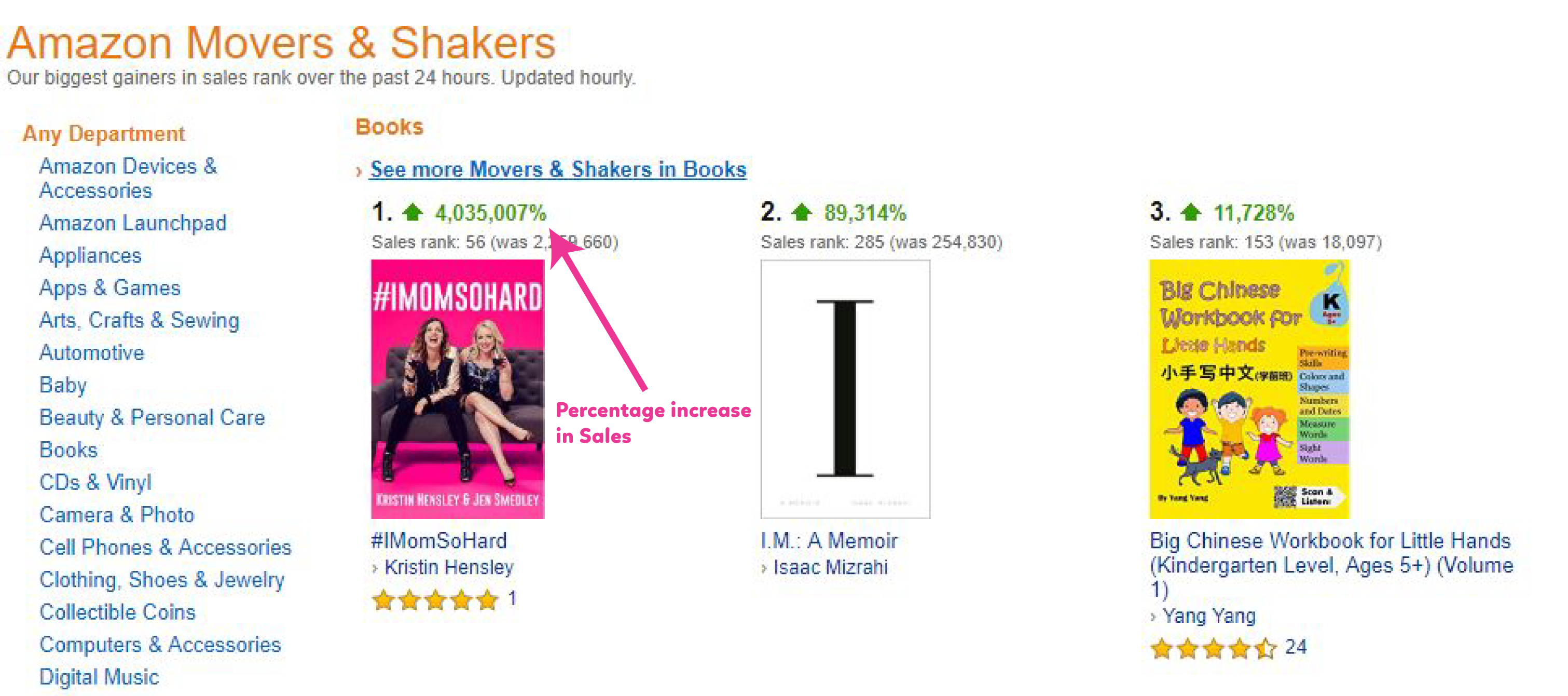 On the Movers and Shakers tab, the green number indicates the percentage increase in Sales. This data is useful for any store owners who want to look for Question Marks (BCG matrix), meaning the products have a high growth rate but low market share. They are easier to promote as their market is not oversaturated.
Similar to the step above, you should always scroll down on a product page to see what other stocks customers are highly interested in.
You can cross-sell the product as you see the phrase "Frequently bought together". If you decide not to sell that product, but its complementaries instead, this suggestion can be a great start.
Other hints are to look for "sponsored products related to this item", and "customer bought/view this item also bought/view". This way, you can have plenty of options to choose from for the next steps.

On Niche Scrapper
A powerful tool that can help you filter the hot dropshipping products is Niche Scrapper.
You can sign up for free and see their hand-picked top selling items. Here, you can see the Selling Price, Product Cost, and Profit Margin.
Next, you should go onto the Facebook page and pay attention to people's engagement to that post. The page also provides you the link to Youtube and suppliers' sites, adding even more convenience to your hunt.
An advice is to spend a quality time on Niche Scrapper to narrow down the search, in order to filter the best product for your winning game.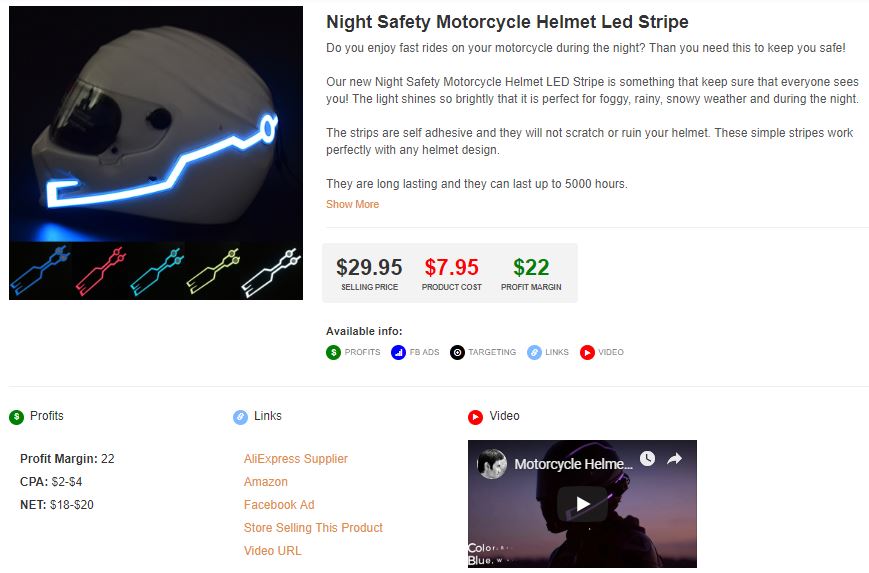 Use Paid Services
Another option is paid service, such as Netsale or SaleHoo.
For SaleHoo, it requires you to pay a membership fee of $67/year to access its all features. Here, you can find tons of trusted dropship suppliers, and hot products. They allow you to compare the sell rate, listings, and prices of two different products.
->> See also: 9 Best Dropshipping Suppliers for your e-Commerce Business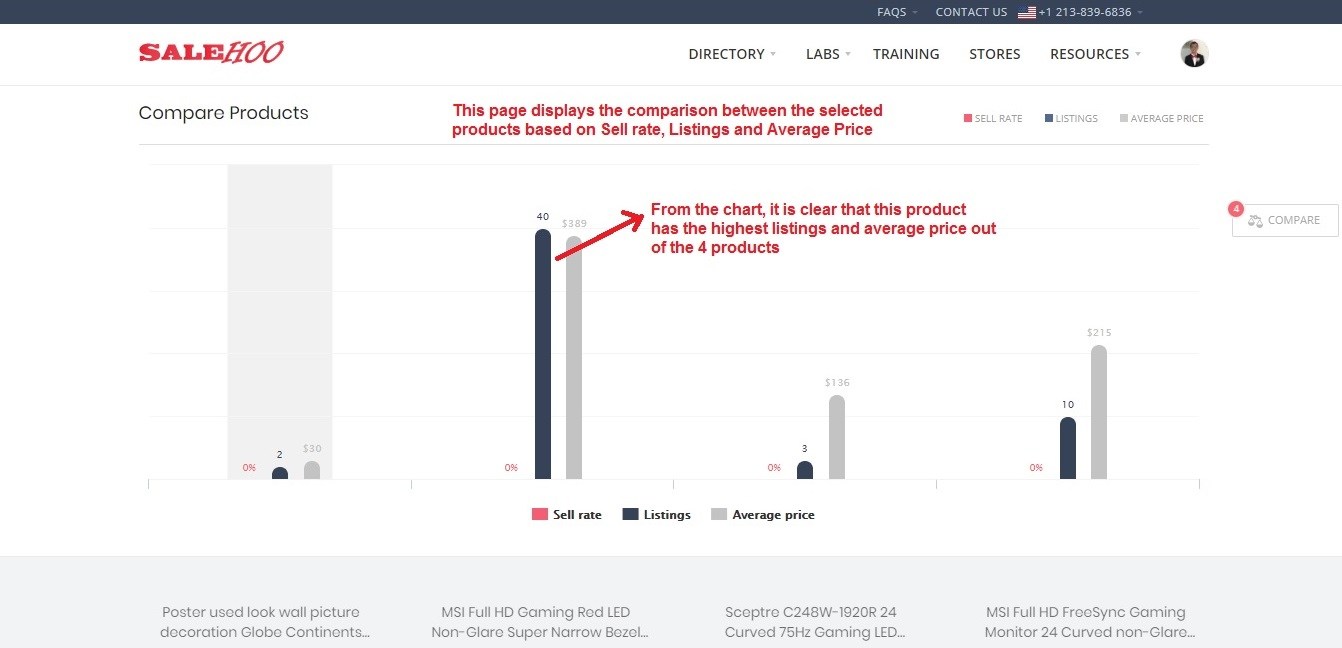 (Source: TheCheapSoftware)
Look for "Popular" or "Best-Sellers" section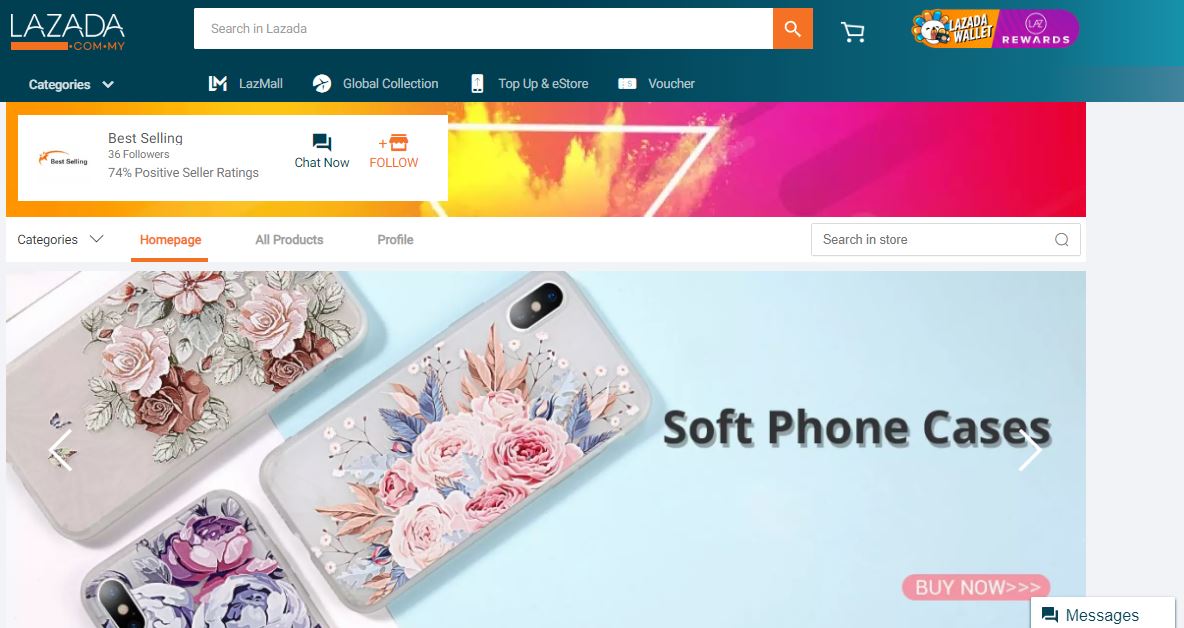 Almost every wholesale online site has its own data on what items are selling the most.
If you want to save time in researching, you can go directly on Lazada Top Sellers, Amazon Best Sellers, eBay WatchCount, or AliExpress Popular to see what products are loved the most.
It is not the best idea to just look only at one source like this though, because you will not have data on its profit margin or social effects.
2/ Check to See if that Product is Viral on the Internet
Check The Number of Views on Facebook
Facebook is an excellent tool to test whether the product you just found on Amazon is actually popular on the Internet.
For example, if you choose "Dog raincoat" on Wish, then on Facebook, you type that name on the search bar. Then you click "Video" and pay attention to any video that attracts more than 400,000 – 500,000 views. This number is just an intuitively pick, like a benchmark, for any time you look at how hot that item is.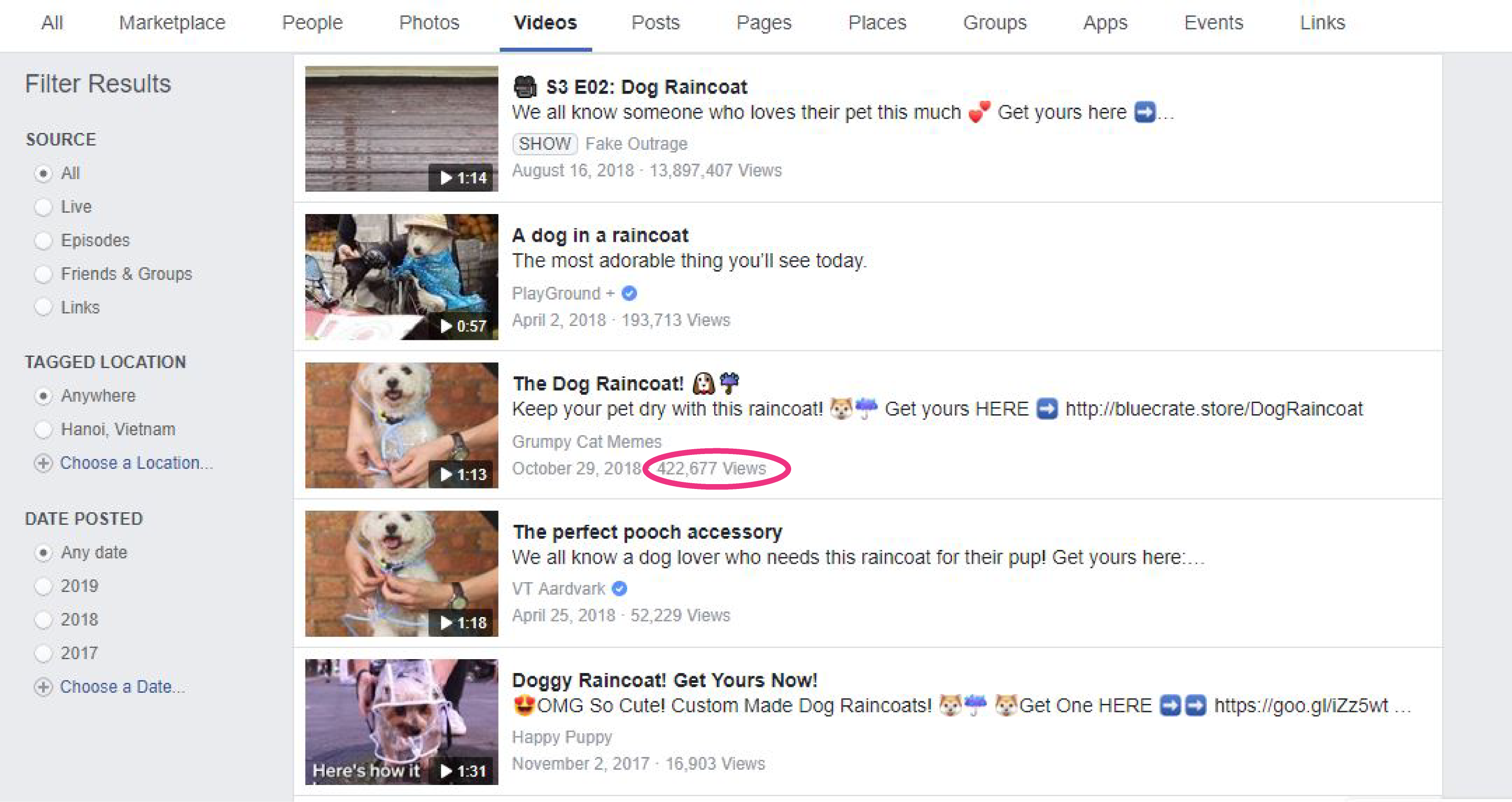 On the left side, you will see the Filter tools that allow you to customize the search, depending on who are you targeting and where you want to target.
Remember to choose the date to be the most possibly recent date, as you do not want to sell an obsolete product.
Check The Number of Views on Youtube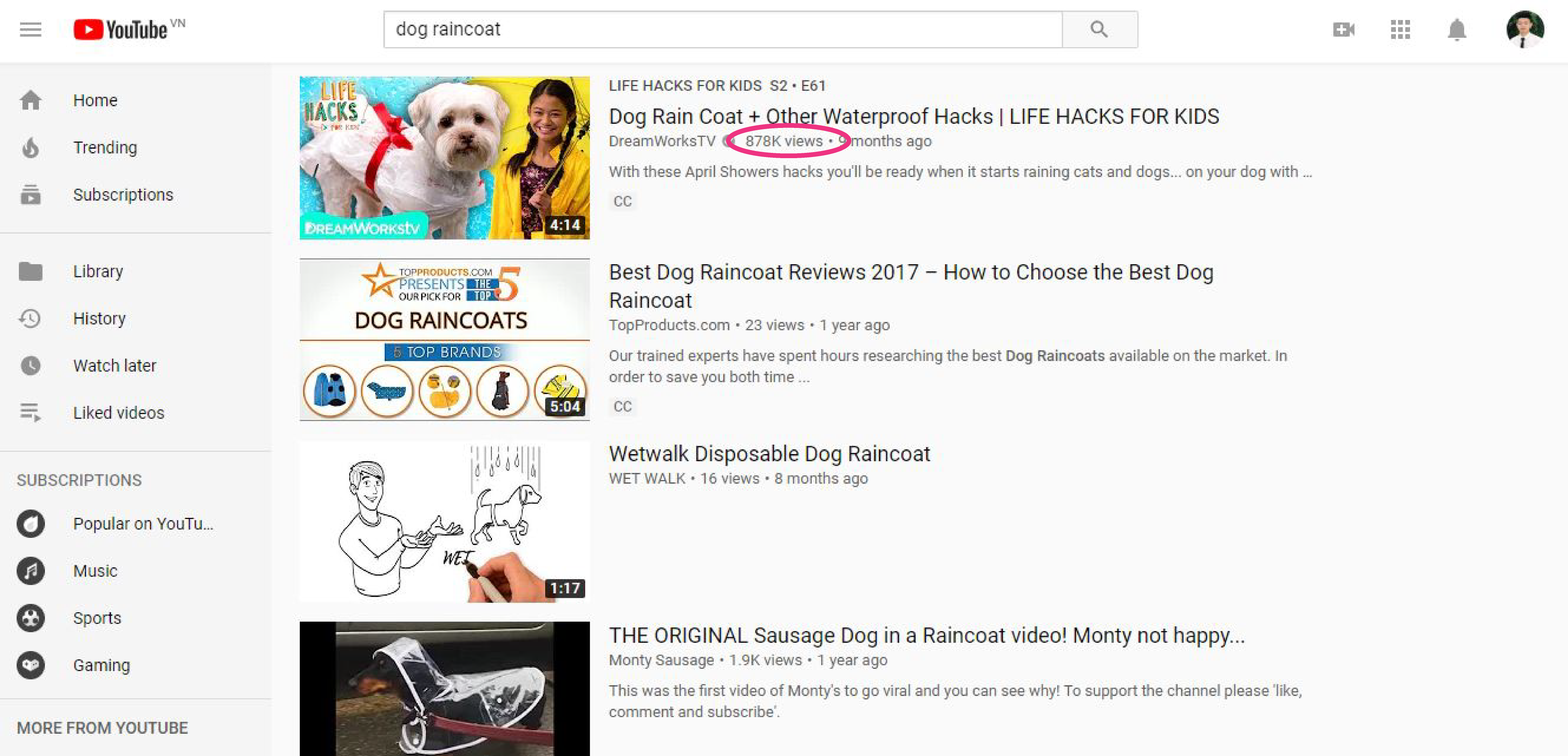 It will be a big miss if we do not look at the world's largest video site.
Here, you can find tons of videos with millions of views and comments. Simply type your desired product, and look for a thousand-of-views video. Congratulations! You are likely to sell a hot item.
3/ Time to Order
Suppose you have already picked your hot dropshipping product and for example, you decide to get it from AliExpress, here are the few things to remember when you start searching for them. We will use stickers as a sample to show you what to expect.
Include the Most Recent Time in Your Search Bar
Even though you are selling an item with thousands of orders, it is somewhat useless if that item was from 2010.
Out-of-date products can have tons of orders, so they are too saturated to be promoted. You need to pay attention to anything that is sold recently in order to stay close to the competition.
Pay Attention to Search Results
Source the page by Orders and see what price range customers want it the most. Doing so will save your time looking for the most wanted items, while giving you a sense of the prices you should buy them at.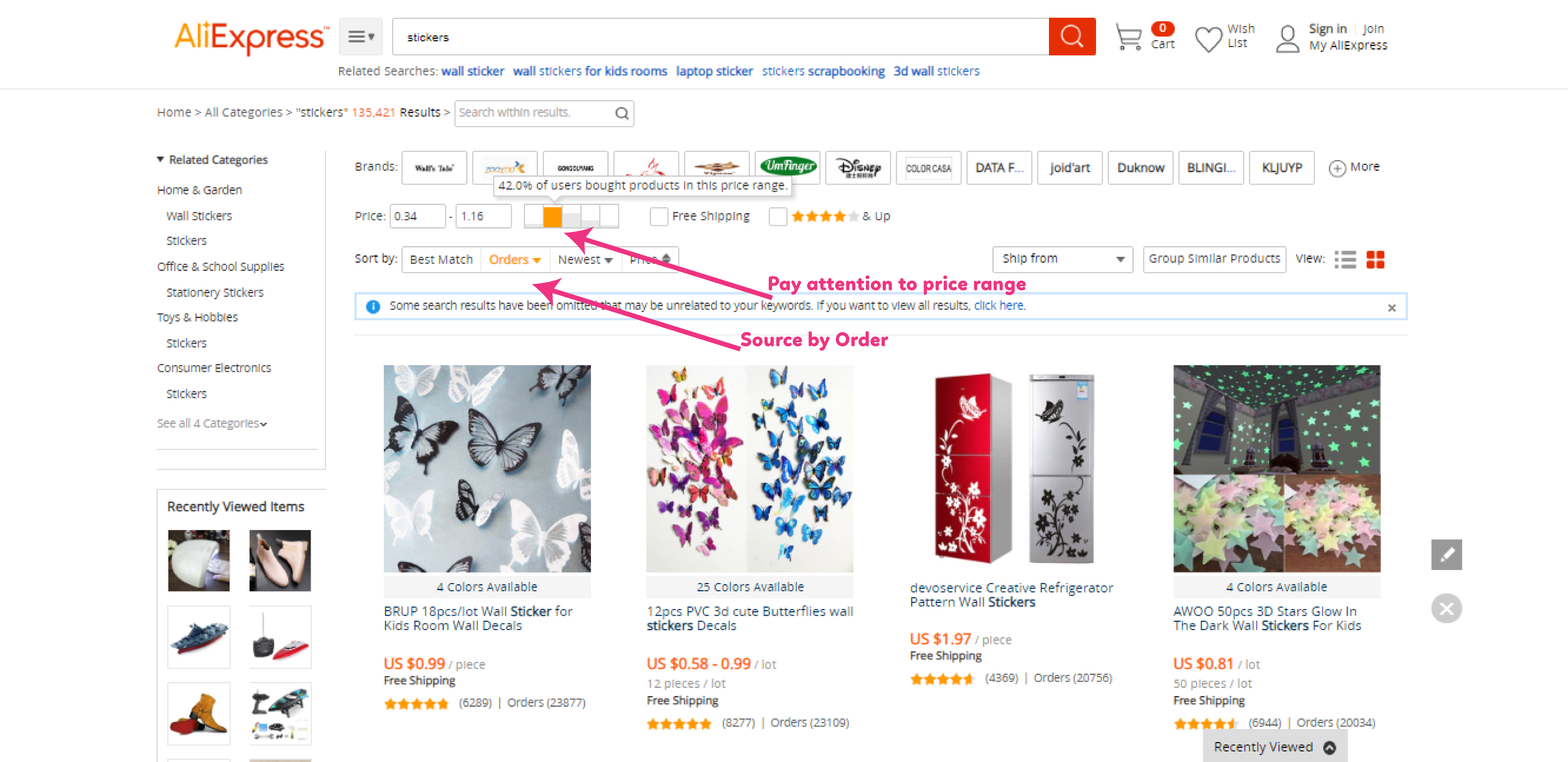 On the product page, since you are not controlling the shipping time, it is always the best to see if the supplier provides you Free Shipping or ePacket (lower delivery cost), as well as the estimated delivery time.
->> See also: How to Deal with Long Dropshipping Delivery Time
If customers have to wait more than a month to receive their order, they are more likely to turn away from your site. And the final checkup is to ask whether your suppliers offer to dropship.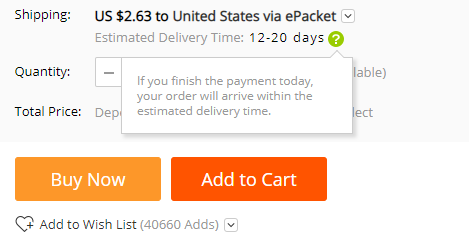 While AliExpress is the world's largest dropshipping site, here are few other webs that you can consult: Oberlo, Salehoo, Chinabrands, or Netsale.
4/ Find Trusted Suppliers
There is almost no way you can verify the suppliers yourself. The easiest ways are to look for websites that do it for you.
AliExpress and Oberlo are examples of dropshipping sites that offer programs like Buyer Protection and Verified Suppliers, respectively.

Doing so will help you avoid scam from the suppliers, such as long delivery time, delay, or money scam.
Conclusion
Now that you have known some great skills on how to find hot dropshipping products, let the hunting game begin!
A note to keep in mind is that, before choosing any product, please review it carefully. If you are about to throw your money into the market, learn by heart that doing a product research is a must.
According to report, more than 90% of all Internet business start-ups end in failure within the first 120 days. This is partly due to inadequate planning and conducting business research.
You are likely to fail if you just pick a best-selling product on AliExpress, without having a in-depth research of whether that product can fit your entire business structure.
YOU MIGHT ALSO BE INTERESTED IN:
->> Your 2019 Top Products for Dropshipping
->> How to Discover Profitable Dropshipping Niches for your Business in 2018 (PART I)
->> 10 Best Dropshipping Products to Sell to the US during Holiday