Alibaba's entry into Southeast Asia market has contributed to a year of exuberance for e-commerce in the region.
We're just at the beginning," said Stefan Jung, founding partner at Venturra Capital. "[The deal] will kickstart the whole cycle. It will attract more global investments into the region, and attract more entrepreneurs who now see this region as a great place to start a business."
Alibaba doubled its investment in Lazada by increasing its share from 51 percent to 83 percent with an ambition to monopolize the market, put grips on Tokopedia, one of Lazada's biggest competitors in Indonesia. Tencent, through JD or directly, also followed the race by investing in companies like Sea, Go-Jek, Traveloka, Pomelo Fashion and Tiki.vn.
Investors from the US do not overlook the opportunity to invest in this playground. KKR, one of the world's largest financial investment funds, who through Emerald Media, put $ 65 million investment in 'arms dealer' aCommerce with their goal to replicate Baozun's dominance in the Chinese Tmall.
And the game won't just stop here.
2017 has passed and surprisingly we have seen many unlucky players in Southeast Asia – which is considered one of the most potential markets in the world. Ascend, SK Planet, Indosat Ooredoo, Rocket Internet and many other prominent companies have withdrawn from this promising land. However, we can still feel the heat from the race as the fierce competition between investors is not going to stop.
Those that survive 2018 will have to find a stable stand for themselves because there isn't much room left for another horizontal e-commerce player. Consequently, the new trend will shape the market – the marketplace will cross traditional boundaries and focus on private brand as well as online distribution. Besides, the trend of mobile payments is expected to rise in 2018.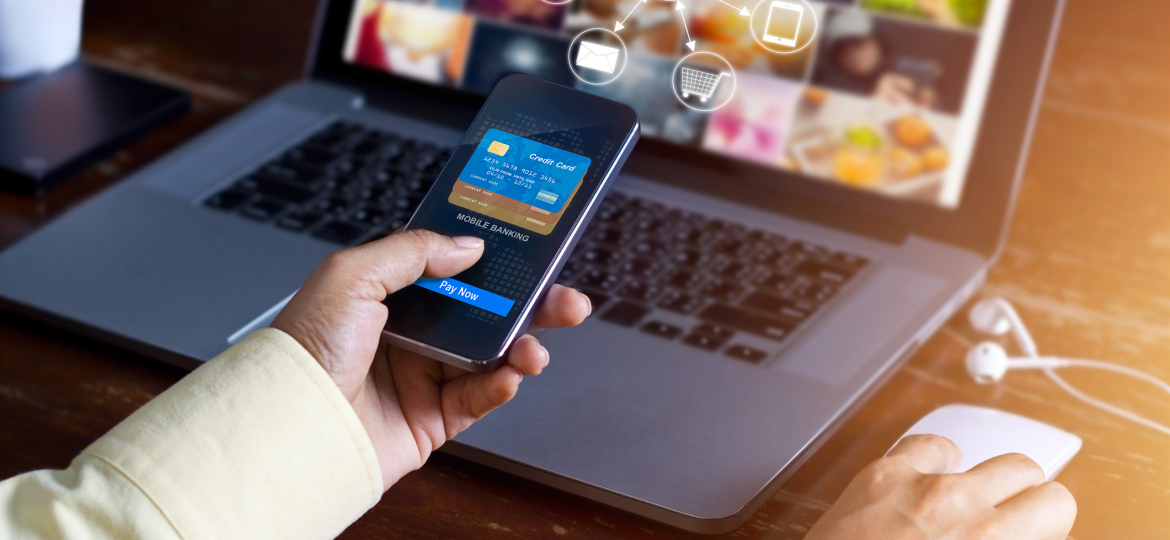 Here are four new trends in the e-commerce market in Southeast Asia in 2018.
1/ Multi-Channel Sales – When Online Intermixed With Offline
Multi-channel sales continue to be popular. Traditional retail businesses began to adapt to the new trends and enter the e-commerce market. More and more online retailers open their offline shop to compensate for increased daily online costs while improving the quality of fulfilment.
While traditional offline retailers like Central in Thailand and Matahari in Indonesia are competing for a turnaround to online business, e-commerce is expected to make moves offline.
As a result of increased advertising costs, online customer acquisition channels like Google and Facebook rapidly reaching saturation, online sales are no longer the advantage of small-sized business and retailers. On the contrary, e-commerce players like Pomelo and Lazada will look to offline channels to reach new customers.
Also according to the report, online accounts only accounted for 1-2% of total retail today. If companies like Lazada and Shopee want to grow faster than the market allows, going offline will be the obvious choice.
2/ Predictions Of A New World Order: The Wave Of E-commerce Integration By Local Players.
In the battle of the e-commerce industry, the losers and the survivors continue to strengthen their ambition to dominate the Southeast Asian market. Specifically, Rakuten – Japan's 'giant' has sold out its assets in this regional market and retreat in 2016. Rocket Internet dumped Zalora Thailand and Vietnam in a fire sale in 2016 and sold its Philippines entity to local Ayala Group the year after. In Thailand, Ascend Group put its assets WeLoveShopping and WeMall on life support to focus on fintech (financial technology). In Indonesia, reports surfaced of SK Planet selling its Elevenia shares to Indonesian conglomerate Salim Group, which was quickly followed by news of its Malaysian entity up for bid between Alibaba and JD. Earlier in the year, Indonesia's second largest telco Indosat Ooredoo shut down its e-commerce website Cipika.
3/ The Development Of Marketplaces Will Clean Up 'Grey Market' And Make Room For Authentic Brands
Over the past six years, most of the region's e-commerce growth has focused on controlling the GMV (Gross Merchandise Value) by accepting any merchant and brand willing to sell online.
In 2018, marketplaces like Lazada and Shopee will continue to attempt to onboard bigger global brands. However, their success will require them to control grey market sellers and counterfeit goods in order to create an effective environment that attracts genuine business entrepreneurs.
Based on data provided by BrandIQ, 80% of SKUs from consumer product giants like Unilever, Samsung, and L'Oreal on average are sold by unauthorized, grey market resellers. These grey market SKUs are sold at a price 30% lower than official flagship stores and authorized resellers.
Why all the fuss? Because grey market sales impact the image of brands selling in official stores. Buyers from the grey market are aware of this but continue to buy, however, when the problem occurs, they end up blaming the brand.
We'll see a push from the marketplace and brands to address grey market sales in Southeast Asia in 2018. Accordingly, the e-marketplace will pass law to tighten regulations on sellers in order to attract customers to the genuine brand. In addition, the brand must actively build their branding and set up an official presence on marketplaces as an effective way to manage the customer experience and to improve the brand image.
4/ B2B E-commerce To Disrupt Offline Distributors, Blurring Lines Between Online And Offline Distribution
Although Southeast Asia is still considered a 'promising land' for investors, the B2C e-commerce situation is still growing very slowly. With a strong growth target, brands, marketplace and online retailers are no longer focused on the B2C model. Instead, B2B and B2E (Business to Employee) channels have been developed to increase revenue.
Zilingo – the Sequoia-backed fashion marketplace began to dominate the B2B market with their Zilingo Asia Mall and website, in which they allow customers to buy at wholesale prices. In early 2017, Shopee also launched a wholesale feature, allowing merchants to set lower unit prices for larger order quantities. Outstanding companies from B2B and B2E models include Samsung, L'oreal. Accordingly, revenue from the B2B market is now contributing 30% of total e-commerce revenue, up about 10% over the beginning of the year.