The import – export sector in the Philippines is on the rise.
According to Philippine Statistics Authority (PSA), the country's total trade grew by 8.6% in December 2017. This is better than the 5.8% full-year trade growth recorded in 2016.
->> [Southeast Asia] Export Potential in the Philippines (PART I)
Imports and exports posted 10.2 percent and 9.5 percent growth rates, respectively, exceeding the Development Budget Coordinating Committee's emerging estimates (as of December 2017) of 9.0 percent for imports and 8.0 percent for exports.
Such improvement has made the Philippines one of the fastest growing economies in the world, according to the World Bank's end-of-2017 edition of Global Economic Prospects.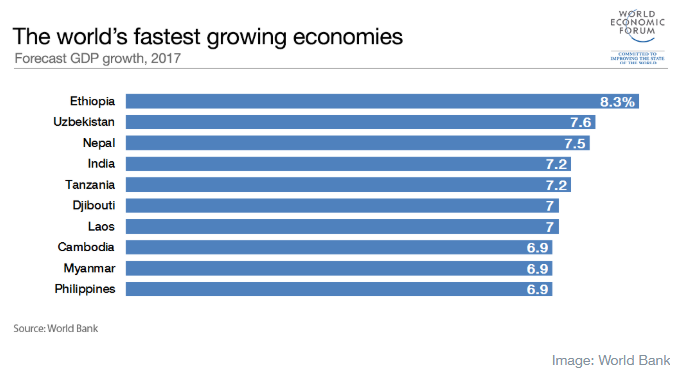 As the country emerges as a growing economic hub, it is wise to ride the wave and make the most out of it by establishing an import-export business in the Philippines. Read on as we detail in this third edition of the Southeast Asia series the reasons why now is the best time to establish an import-export business in the Philippines.
Opportunities for businesses in the Philippines
Infrastructure and Public Private Partnerships (PPP)
The Philippine government has identified PPP projects in:
Rail
Roads
Airports
Power
Healthcare
Agriculture infrastructure
Education
Tourism
The National Economic Development Authority approved 10 major infrastructure projects since its launch in 2010. 15 more are in project development or tender process.
There are opportunities for regional companies in areas such as:
Advisory services
Project management
Engineering and design
Provision of specialist equipment, machinery and technology
Other supply chain requirements
Agriculture
In the first quarter of 2018, the country's agriculture imports totalled $2.994 billion, 4.2% higher compared to $2.874 billion logged in same period a year ago.
Cereals accounted nearly a fifth of the total value of imported farm products during the January to March period. Residues and waste from food industries and prepared animal fodder followed with 12.8% share, while miscellaneous edible preparations comprised 10.9%.

Power and renewable energy
The electricity market is unsubsidised and privatised, with the second highest electricity in the region. There are opportunities for companies in:
Oil and gas supply chain
Wind
Hydro
Biogas
Energy efficiency technology
Education
There are a range of opportunities in the education sector, including:
Accreditation
Vocational and continuing education
E-learning modules
Software and hardware
Partnerships with local educational institutions
Business training courses
Pharmaceuticals and healthcare
There are a range of opportunities in the life sciences sector, including provision of:
Medical equipment and supplies
Health and wellness facilities
E-health solutions, particularly to private hospitals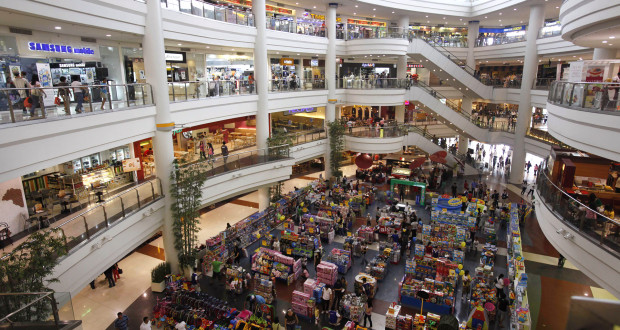 (Source: PhilippinesRetailerAssociation)
Retail
The Philippines middle class is affluent and expanding.
The last 5 years have seen a large number of well known retail brands successfully launching in the Philippines.
There are opportunities for regional companies in the following subsectors:
Fashion
Footwear
Beauty and wellness products
Household goods
Food and drink
Financial and professional services
The banking sector is strong and open to companies supplying technology and services. Many of the largest Philippine conglomerates use foreign financial markets to raise funds.
Regional financial services including accountancy, advisory, and investment services are in high demand.
There are also opportunities for the supply of applied technology for the sector.
Start-up considerations
Regional companies can approach the Philippine market in several ways, including:
Exporting direct
Appointing an agent or distributor
Partnering with a franchisee
Forming a joint venture
Setting up a local office (sole proprietors, partnerships and corporations)
Selling to the government as specified by the Republic Act (RA) No 9184
Appointing an agent or distributor is the most common method. However, partnering with a franchisee is becoming increasingly common.
A company may also choose to set-up a local office in the Philippines. Foreign ownership is generally allowed, although limited in selected sectors.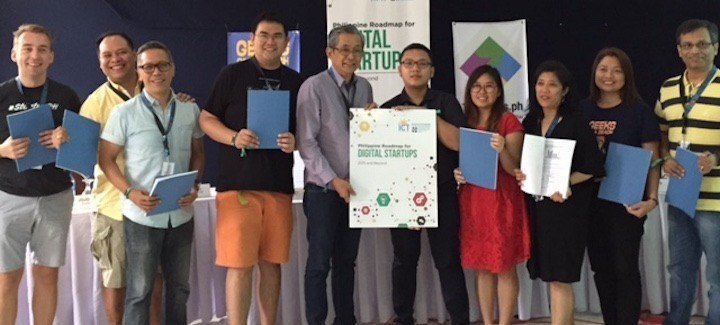 (Source: TechInAsia)
You can register a company through the Securities and Exchange Commission.
There are incentives if you are operating in sectors that are investment priorities for the Philippine government.
You should conduct due diligence checks once you have chosen your method of entry into the market.
If your sole interest is in exporting, the best proof of a Philippine company's ability to pay is whether it is able to raise a letter of credit from the bank. If so, you do not need to check the company's financial standing as the bank will have already done so.
If you want to establish a business relationship that goes beyond exporting, you will need to carry out further research. A thorough evaluation of your potential partner may be time consuming and expensive, but doing so will greatly reduce the risk of serious problems in the future.
With a network of legal presence on-site, Boxme is one of the partners that can happily take care of your establishment process.
->> Tramping down import/export barriers for a smooth business expansion.
TO BE CONTINUED…
[vc_separator color="orange" align="align_left" style="dashed"][vc_column_text]BoxMe is the premier cross-border e-Commerce fulfillment network in South East Asia, enabling world-wide merchants to sell online into this region without needing to establish local presence. We are able to deliver our services by aggregating and operating an one-stop value chain of logistic professions including: International shipping, customs clearance, warehousing, connection to local marketplaces, pick and pack, last mile delivery, local payment collection and oversea remittance.
If you have any question about Boxme Asia or how we can support your business, please contact us directly by referring to our hotline. We are glad to be of service![/vc_column_text]
[vc_raw_js]JTNDJTIxLS1IdWJTcG90JTIwQ2FsbC10by1BY3Rpb24lMjBDb2RlJTIwLS0lM0UlM0NzcGFuJTIwY2xhc3MlM0QlMjJocy1jdGEtd3JhcHBlciUyMiUyMGlkJTNEJTIyaHMtY3RhLXdyYXBwZXItYTkxNTk3YzUtMzU5ZC00ZjcxLTlhMTctMDJiNzUwMWVmYWRjJTIyJTNFJTNDc3BhbiUyMGNsYXNzJTNEJTIyaHMtY3RhLW5vZGUlMjBocy1jdGEtYTkxNTk3YzUtMzU5ZC00ZjcxLTlhMTctMDJiNzUwMWVmYWRjJTIyJTIwaWQlM0QlMjJocy1jdGEtYTkxNTk3YzUtMzU5ZC00ZjcxLTlhMTctMDJiNzUwMWVmYWRjJTIyJTNFJTNDJTIxLS0lNUJpZiUyMGx0ZSUyMElFJTIwOCU1RCUzRSUzQ2RpdiUyMGlkJTNEJTIyaHMtY3RhLWllLWVsZW1lbnQlMjIlM0UlM0MlMkZkaXYlM0UlM0MlMjElNUJlbmRpZiU1RC0tJTNFJTNDYSUyMGhyZWYlM0QlMjJodHRwcyUzQSUyRiUyRmN0YS1yZWRpcmVjdC5odWJzcG90LmNvbSUyRmN0YSUyRnJlZGlyZWN0JTJGMjE0MTUyOCUyRmE5MTU5N2M1LTM1OWQtNGY3MS05YTE3LTAyYjc1MDFlZmFkYyUyMiUyMCUzRSUzQ2ltZyUyMGNsYXNzJTNEJTIyaHMtY3RhLWltZyUyMiUyMGlkJTNEJTIyaHMtY3RhLWltZy1hOTE1OTdjNS0zNTlkLTRmNzEtOWExNy0wMmI3NTAxZWZhZGMlMjIlMjBzdHlsZSUzRCUyMmJvcmRlci13aWR0aCUzQTBweCUzQiUyMiUyMHNyYyUzRCUyMmh0dHBzJTNBJTJGJTJGbm8tY2FjaGUuaHVic3BvdC5jb20lMkZjdGElMkZkZWZhdWx0JTJGMjE0MTUyOCUyRmE5MTU5N2M1LTM1OWQtNGY3MS05YTE3LTAyYjc1MDFlZmFkYy5wbmclMjIlMjAlMjBhbHQlM0QlMjJMZXZlcmFnZSUyME91ciUyMFNvbHV0aW9uJTIyJTJGJTNFJTNDJTJGYSUzRSUzQyUyRnNwYW4lM0UlM0NzY3JpcHQlMjBjaGFyc2V0JTNEJTIydXRmLTglMjIlMjBzcmMlM0QlMjJodHRwcyUzQSUyRiUyRmpzLmhzY3RhLm5ldCUyRmN0YSUyRmN1cnJlbnQuanMlMjIlM0UlM0MlMkZzY3JpcHQlM0UlM0NzY3JpcHQlMjB0eXBlJTNEJTIydGV4dCUyRmphdmFzY3JpcHQlMjIlM0UlMjBoYnNwdC5jdGEubG9hZCUyODIxNDE1MjglMkMlMjAlMjdhOTE1OTdjNS0zNTlkLTRmNzEtOWExNy0wMmI3NTAxZWZhZGMlMjclMkMlMjAlN0IlN0QlMjklM0IlMjAlM0MlMkZzY3JpcHQlM0UlM0MlMkZzcGFuJTNFJTNDJTIxLS0lMjBlbmQlMjBIdWJTcG90JTIwQ2FsbC10by1BY3Rpb24lMjBDb2RlJTIwLS0lM0U=[/vc_raw_js][vc_row][vc_column][vc_column_text][/vc_column_text][/vc_column]