Indonesia may not be as big as China in terms of scale and population, but it pretty much is in every other sense of the word, thanks to its limitless opportunities for businesses – large and small alike.
Here in the first 'episode' of the Southeast Asia analyzing series, we take a look at Indonesia and why you should consider this vibrant market for e-Commerce exports and sourcing products.

(Source: DirectorMagazine)
Indonesia export overview
Indonesia is currently the world's 16th largest economy. It's projected to make a jump to the 4th spot (by PPP) by 2050.
Doing business in Indonesia requires patience and perseverance. Companies should be prepared to invest time and resources in regular visits over a period of months, sometimes years, before seeing returns.
With 250 million people, it's the world's fourth most populous country and the largest in Southeast Asia. It offers opportunities for regional companies across all sectors.
Benefits for businesses exporting to Indonesia include:
An emerging middle class

Strong domestic consumption

The largest economy in Southeast Asia
Strengths of the Indonesian market include:
Population increasing by 4.5 million per year

A high proportion of working age people

Abundant natural resources

Political stability following the transition to democracy in 1998
Challenges of doing business in Indonesia
Companies in the region must be prepared to encounter challenges when doing business in Indonesia. It sits at no. 72nd on the 'Easiest places to do business in the world' list, according to the World Bank.
Businesses should be prepared for:
A complex bureaucracy

An uncertain and unpredictable legal and regulatory environment

A lack of transparency

High logistics costs

Poor infrastructure

A business culture where companies will rarely respond to emails

A strong business case is less important than being a trusted partner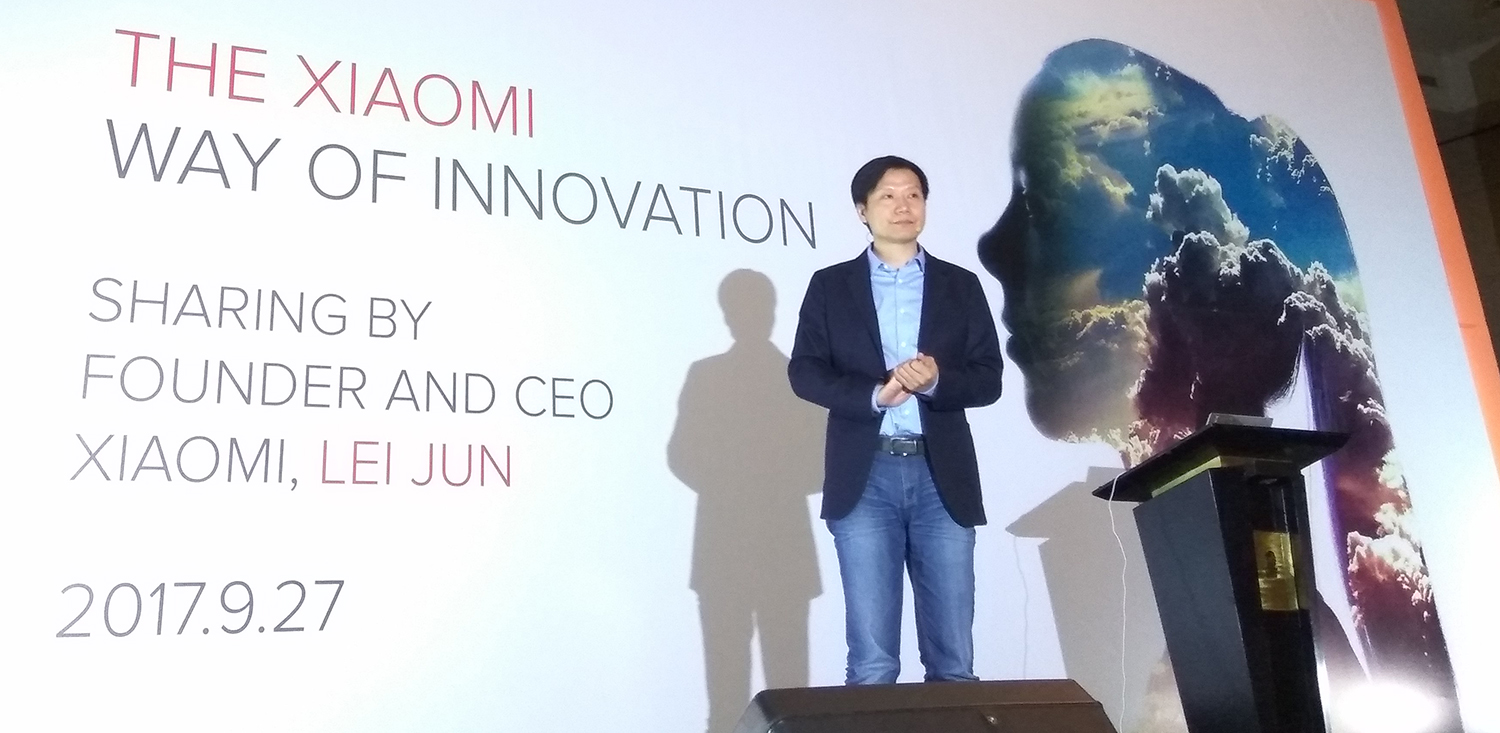 (Source: DigitalNewsAsia)
As already said, though Indonesia offers a lot of opportunities for companies in a wide range of sectors, companies looking for a 'quick win' would be advised to look elsewhere.
The rewards of doing business in Indonesia can be considerable. However, it can take time to develop the necessary relationships before any financial returns materialise. It is vital that companies recognised this and planned their business entry strategy accordingly.
Growth potential in Indonesia
Economic growth in Indonesia
Indonesia has the largest economy in Southeast Asia, accounts for nearly half of the region's gross domestic product (GDP). Indonesia is the only G20 member from Southeast Asia.
Indonesia's economy has grown at a steady 5.4% for the last 10 years. This is a more stable rate than any of the Brazil, Russia, India and China (BRIC) countries or Organisation for Economic Co-operation and Development (OECD) countries.
Domestic consumption makes up 55% of Indonesia's GDP. This helped to protect Indonesia from the global economic crisis, comparing to some of its neighbors such as Singapore, whose economy depends heavily on import-export and thus becomes more vulnerable when changes occur.
Indonesia is the:
World's largest producer and exporter of crude palm oil

Second largest exporter of coal

Second largest producer of cocoa and tin

Fourth largest exporter of natural gas
The country also has abundant resources such as nickel, gold, coffee and other forest and marine resources.

Indonesia's free trade agreements (FTAs)
Indonesia is a member of the Association of Southeast Asian Nations (ASEAN).
The ASEAN free trade area (FTA) is part of the Asian Economic Community (AEC) agreement among 10 ASEAN countries, which allows free movement of goods and services with 0% tax. The country of origin must be one of the ASEAN countries
The AEC will benefit companies operating in the region. The AEC agenda helps promote reform and raise economic growth in the region.
Improved trade facilitation, regulatory reform and financial development will benefit all domestic and foreign firms. Firms producing and shipping goods within the region can also benefit from intra-ASEAN tariff reduction.
Emerging middle class in Indonesia
Indonesia's economic growth is driven by an emerging middle class.
International surveys show that Indonesians are trusting consumers, highly receptive to advertising and keen on trying new things.
Indonesian consumers are:
Young

IT savvy

Interested in new international brands
Demand from this emerging new middle class is increasing for:
Modern retail and consumer goods

Healthcare

Education and professional qualifications

Information and Communications Technology (ICT)

Transport

Construction

Manufacturing
Indonesia's strategic location
60% of global growth is expected to come from Asia by 2025. Indonesia is part of ASEAN which has a free trade zone. It is also strategically placed to do business with Indonesia, China, Japan and Australia.

Top goods and services imports into Indonesia
UN Comtrade ranks Indonesia's top goods imports from the rest of the world during 2016 as:
Boilers and machinery

Mineral fuels, oils, distillation products

Electrical and electronic equipment

Plastics and plastic products

Iron and steel & iron or steel products

Vehicles (other than railway or tramway vehicles)

Organic chemicals

Cereals

Residues, food industry waste, animal fodder
UN Comtrade ranks Indonesia's top services imports from the rest of the world during 2015 as:
Transport

Other business services, such as consultancy, technical services and research and development (R&D)

Travel

Royalties and licence fees

Insurance services

Construction services

Government services

Personal, cultural, and recreational services
->> Tramping down import/export barriers for a smooth business expansion
TO BE CONTINUED…
[vc_separator color="orange" align="align_left" style="dashed"][vc_column_text]BoxMe is the premier cross-border e-Commerce fulfillment network in South East Asia, enabling world-wide merchants to sell online into this region without needing to establish local presence. We are able to deliver our services by aggregating and operating an one-stop value chain of logistic professions including: International shipping, customs clearance, warehousing, connection to local marketplaces, pick and pack, last mile delivery, local payment collection and oversea remittance.
If you have any question about Boxme Asia or how we can support your business, please contact us directly by referring to our hotline. We are glad to be of service![/vc_column_text]
[vc_raw_js]JTNDJTIxLS1IdWJTcG90JTIwQ2FsbC10by1BY3Rpb24lMjBDb2RlJTIwLS0lM0UlM0NzcGFuJTIwY2xhc3MlM0QlMjJocy1jdGEtd3JhcHBlciUyMiUyMGlkJTNEJTIyaHMtY3RhLXdyYXBwZXItYTkxNTk3YzUtMzU5ZC00ZjcxLTlhMTctMDJiNzUwMWVmYWRjJTIyJTNFJTNDc3BhbiUyMGNsYXNzJTNEJTIyaHMtY3RhLW5vZGUlMjBocy1jdGEtYTkxNTk3YzUtMzU5ZC00ZjcxLTlhMTctMDJiNzUwMWVmYWRjJTIyJTIwaWQlM0QlMjJocy1jdGEtYTkxNTk3YzUtMzU5ZC00ZjcxLTlhMTctMDJiNzUwMWVmYWRjJTIyJTNFJTNDJTIxLS0lNUJpZiUyMGx0ZSUyMElFJTIwOCU1RCUzRSUzQ2RpdiUyMGlkJTNEJTIyaHMtY3RhLWllLWVsZW1lbnQlMjIlM0UlM0MlMkZkaXYlM0UlM0MlMjElNUJlbmRpZiU1RC0tJTNFJTNDYSUyMGhyZWYlM0QlMjJodHRwcyUzQSUyRiUyRmN0YS1yZWRpcmVjdC5odWJzcG90LmNvbSUyRmN0YSUyRnJlZGlyZWN0JTJGMjE0MTUyOCUyRmE5MTU5N2M1LTM1OWQtNGY3MS05YTE3LTAyYjc1MDFlZmFkYyUyMiUyMCUzRSUzQ2ltZyUyMGNsYXNzJTNEJTIyaHMtY3RhLWltZyUyMiUyMGlkJTNEJTIyaHMtY3RhLWltZy1hOTE1OTdjNS0zNTlkLTRmNzEtOWExNy0wMmI3NTAxZWZhZGMlMjIlMjBzdHlsZSUzRCUyMmJvcmRlci13aWR0aCUzQTBweCUzQiUyMiUyMHNyYyUzRCUyMmh0dHBzJTNBJTJGJTJGbm8tY2FjaGUuaHVic3BvdC5jb20lMkZjdGElMkZkZWZhdWx0JTJGMjE0MTUyOCUyRmE5MTU5N2M1LTM1OWQtNGY3MS05YTE3LTAyYjc1MDFlZmFkYy5wbmclMjIlMjAlMjBhbHQlM0QlMjJMZXZlcmFnZSUyME91ciUyMFNvbHV0aW9uJTIyJTJGJTNFJTNDJTJGYSUzRSUzQyUyRnNwYW4lM0UlM0NzY3JpcHQlMjBjaGFyc2V0JTNEJTIydXRmLTglMjIlMjBzcmMlM0QlMjJodHRwcyUzQSUyRiUyRmpzLmhzY3RhLm5ldCUyRmN0YSUyRmN1cnJlbnQuanMlMjIlM0UlM0MlMkZzY3JpcHQlM0UlM0NzY3JpcHQlMjB0eXBlJTNEJTIydGV4dCUyRmphdmFzY3JpcHQlMjIlM0UlMjBoYnNwdC5jdGEubG9hZCUyODIxNDE1MjglMkMlMjAlMjdhOTE1OTdjNS0zNTlkLTRmNzEtOWExNy0wMmI3NTAxZWZhZGMlMjclMkMlMjAlN0IlN0QlMjklM0IlMjAlM0MlMkZzY3JpcHQlM0UlM0MlMkZzcGFuJTNFJTNDJTIxLS0lMjBlbmQlMjBIdWJTcG90JTIwQ2FsbC10by1BY3Rpb24lMjBDb2RlJTIwLS0lM0U=[/vc_raw_js][vc_row][vc_column][vc_column_text][/vc_column_text][/vc_column]