[vc_row][vc_column][vc_column_text]Dropshipping is a great business model if you want to be location-independent, don't want the hassle of managing inventory, and want to be able to run your entire business from an iPad or a laptop.
->> [Q&A] What are the problems of dropshipping from Vietnam to the USA? (PART I)
->> [Q&A] What are the problems of dropshipping from Vietnam to the USA? (PART II)
A lot of online businesses are practicing dropship nowadays – some may rely on it completely, and some may use it for a part of their catalog – so it definitely works as a business model.
That said, it does have its fair share of challenges. Below are some of the most glaring and frequently asked-about ones – talking specifically from a dropshipper-of-products-from-Vietnam-to-the-USA's point of view.
Question #7: How important (and tough) is it to drive traffic to my online store?
Success in recognizing that having product is not the same as having traffic, and having traffic is not the same as sales will get you a long way. You MUST come up with a strategy to get traffic to your online store.
You may be a small bricks and mortar retailer with a built-in customer base and referral base, along with a good sized email list and Facebook/Twitter following. Or you may be a blogger with a specialized following among, say, fashion enthusiasts.
You may be good at SEO/SEM or how to bid cheaply for keywords at Google and Bing. You may know the ins and outs of Amazon Marketplace or eBay like the back of your hand, and how to get into the Buy Box and get good customer reviews, etc..
Whatever your strategy (and there are a bunch more), you have to be able to bring traffic. That is the secret sauce. That is where you add value. If you can't do this, or don't want to learn how to, then you might as well save yourself the energy and cost of launching an e-Commerce business.
Doesn't really help the matter is the fact that PPC (pay-per-click ads, Google Adwords, Bing Ads) is quite literally a dog-eat-dog world. Keywords are more expensive than they ever were, and top that off with stiff competition and low profit margins – you know it's hard to turn a profit.
->> Why are dropshipping margins so tight and How to maximize the profits it brings.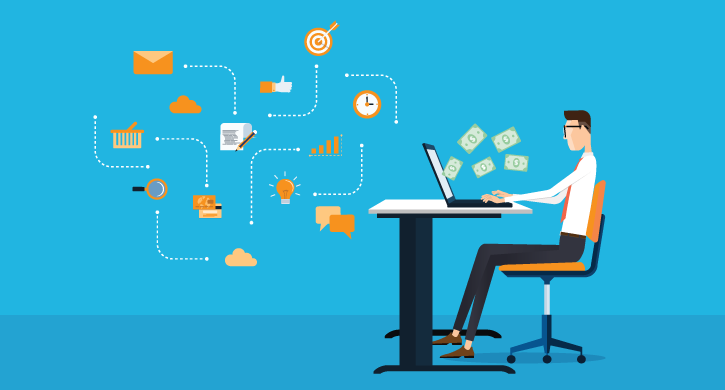 (Source: Volution)
In an earlier store, PPC might bring in some sales, but still not enough to really bring the whole business up in the long run.
Don't get discouraged just yet! It's indeed hard, but not impossible. PPC professionals have said time and again that PPC is always a viable strategy. It all depends on your current niche, so to find out if PPC will work for you, it's back to math.
If you sell a $100 product with a 15% net margin, that means that the most you will make with each sale is $15. To run ads, you have to decide how much you are willing to pay to get that one sale. If you are willing to sacrifice half of your margin, then you have $7.5 to bring in a sale – otherwise ads simply won't be worth it.
That's all good… except keywords are pretty pricey – anywhere from $0.4 to $1.5 to even $4 or $5 per click. So unless you can get one out of every three or four clicks to convert, you will lose money.
Ouch!
SOLUTION:
1.Hyper Optimize Ads
Still, that isn't going to say PPC doesn't work – it can, and it will, if you are prepared to optimize, test, optimize, test, optimize, test, and then some more before you see a profitable ad campaign.
All of that optimizing and testing is going to burn a hole in your wallet, though, so you need a cash cushion in your business for a start.

(Source: kyna.vn)
The idea behind optimizing your ads is that you keep weeding out keywords and ads that don't work, until you are left with only those keywords and those ads that do. Ultimately, you have super-specific keywords with super-specific ads that target only a few products.
It's not reasonable to expect that you can sell each one of your store's products using ads – it's more likely that only a few will be top performers. And once you know which those are, then that's the only few that you should throw your precious money at.
If you are looking to find which keywords are best suited your dropshipping plan, free online tools like http://ubersuggest.io/ could be a great headstart.
2.Focus on Other Traffic Sources
Google Adwords is not the only traffic source in the world. There are tons of others, like other cheaper paid ads, organic, social, referral, email, and word of mouth.
If you can't afford Adwords, try your hand at Facebook ads to build your email list, guest post and build links to increase your SEO, develop a content strategy and blog to drive traffic, ramp up your email marketing, and most importantly, create happy customers that refer you to their friends and family.
Question #8: What if there is too much competition.. yet not a chance to compete for anything?
Dropshipping is easy – so easy that anyone could set up a store and start fulfilling products right away. As such, it also creates a problem: Everyone, again, may end up selling the same product.
Imagine there are 100s of people all vying to get customers' attention. Not to mention that there is already Amazon and Walmart selling the same stuff (or similar stuff), too. How crowded would the market become?
This is basically why there is so much to compete against, and at the same time almost none to compete against other than price. Most of the people who have succeeded don't have their business model tied to dropshipping as the core supply chain mechanism, but rather as a means to expand the breadth of their inventory.
Suppose you have a college apparel store – you'll need to make some tough working capital decisions to have all of the teams available in every SKU you have.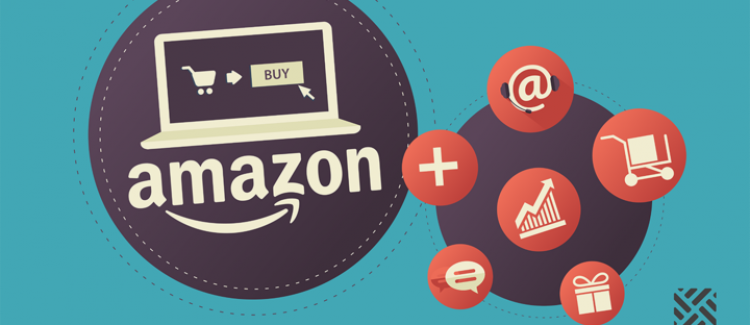 (Source: xSellco)
If you can stock, for example, proprietary designs or custom products that draw customers to your site, dropshipping can be a very useful tool to supplement the core product sales with as upsell offerings.
Using the college apparel example: If you have a unique t-shirt that is not sold anywhere else and people will come to your website to buy, it's very easy to show that customer a hat/belt/etc.. at the point of sale that you can have dropshipped without competing for the belt sale on price, given it's probably available elsewhere for razor thin margins by someone else.
For some, the idea is the only way to make considerable margins on dropshipped product is to make sure it's not your core offering.
SOLUTION:
1.Be the Best of the Best
Let's suppose everyone has a store selling blue widgets. But all stores can't possibly look the same.
One store might be a cookie cutter store that looks like it's from the early 2000s and looks like a mess. One store might be a little better, but still has room for improvement.
One store might not be focusing exclusively on your product. Yet another store might not have a blog.
Most of the stores didn't put much effort or thought into their product descriptions.
Can you, on your store, do some digging and fill up all the gaping holes left by your competitors? If you can, your store will be the best one, period.
If you can pull that off by putting in the effort and making your store a force to be dealt with, then you will blow everyone else out of the water.

(Source: fhios.es)
2.Go Where No One Else Is
90% of running an e-Commerce store is marketing it. Here lies an opportunity.
Most people are trying to market themselves all in the same place, be it Google Ads, organic search, or comparison shopping sites.
What if you could find out somewhere else your potential customers hung out, and market to them there? You would effectively monopolize that entire customer base, and no one else would be the wiser.
In fact, if you could pull that off, then your competitors might not even know you exist, yet you are still doing very well in your niche.
Some examples of uncommon places to market yourself are Linkedin, Reddit and forums – especially local forums or highly specialized forums.
NOTE: Reddit and forums are very heavy handed on spammers, so focus on building trust and creating dialog, NOT pushing your wares.
Question #9: Any room for branding? At all?
With a dropship store, you don't have control over the merchandise, how it is packed, how it is labeled, or what goes in the box. This makes it pretty hard to do some personalized branding.
A powerful way to really leave an impression on your customer is by enclosing a handwritten thank-you note, or packing the product in something memorable or outrageous.
With dropshipped goods? Not so much room. Unless you are the only merchant a supplier dropships for, your parcels are going to be generic. So how do you make yourself memorable and how do you create a brand?
Solution:
1.Have Excellent Customer Service
Even if you don't have control over what's going on with the product itself, you do have control over the customer's entire experience from finding your site, navigating it, making a purchase, and any follow up required.
(Source: PushCrew)
Here are some ways to wow your customers:
Have awesome product pages – Great images, powerful description, videos, the works. Make your pages so good that customers don't need to go anywhere else for research
Have a really easy checkout, and make it easy to contact you
Personalize confirmation emails – match them to your site's personality.
For big spenders, send a personal email thanking them for their business, offering your service, and signing off as "ABC – Founder"
You can also call them to thank them for the order
Communicate! One of your orders went awry, but communication with the customer turned them into a testimonial that you can then display on your product pages.
2.Be Very Active on Social Media
Another way to build a brand is to have a powerful and active social media presence.
Social media isn't so much for marketing your products as it is for interacting with customers and showing your human side. Talk, chit chat, post relevant content, make a meme, share a video – basically make new buddies!
3.Leverage Boxme's Solution
As part of our promotional campaign targeting dropshippers selling to the US across Vietnam, we offer customized packaging in accordance with your special requirements under high standard quality.
Personalize your products anyway you see fit.. for a very moderate amount of charge. And so much more!
Boxme are here to help!

Our reliable single order delivery service to the USA can help you shorten your delivery time and minimize added costs in the process:
Shipping single orders (weighted below 200gr) from Vietnam to the USA with ease.

Uber-economical and competitive shipping fee.

Lightning fast delivery time at approximately 10 to 14 days.

Full-tracking – easily keep an eye on your order at all time using your order ID.

Shipping handled by USPS – one of the most renowned freight players in the US shipping field.
TO BE CONTINUED…
[vc_separator color="orange" align="align_left" style="dashed"][vc_column_text]BoxMe is the premier cross-border e-Commerce fulfillment network in South East Asia, enabling world-wide merchants to sell online into this region without needing to establish local presence. We are able to deliver our services by aggregating and operating an one-stop value chain of logistic professions including: International shipping, customs clearance, warehousing, connection to local marketplaces, pick and pack, last mile delivery, local payment collection and oversea remittance.
If you have any question about Boxme Asia or how we can support your business, please contact us directly by referring to our hotline. We are glad to be of service![/vc_column_text][vc_raw_js]JTNDJTIxLS1IdWJTcG90JTIwQ2FsbC10by1BY3Rpb24lMjBDb2RlJTIwLS0lM0UlM0NzcGFuJTIwY2xhc3MlM0QlMjJocy1jdGEtd3JhcHBlciUyMiUyMGlkJTNEJTIyaHMtY3RhLXdyYXBwZXItZDBlOTg0MDgtZTMyZi00ODE3LTgwZmMtZTlkMzkzNjI3ZjgxJTIyJTNFJTNDc3BhbiUyMGNsYXNzJTNEJTIyaHMtY3RhLW5vZGUlMjBocy1jdGEtZDBlOTg0MDgtZTMyZi00ODE3LTgwZmMtZTlkMzkzNjI3ZjgxJTIyJTIwaWQlM0QlMjJocy1jdGEtZDBlOTg0MDgtZTMyZi00ODE3LTgwZmMtZTlkMzkzNjI3ZjgxJTIyJTNFJTNDJTIxLS0lNUJpZiUyMGx0ZSUyMElFJTIwOCU1RCUzRSUzQ2RpdiUyMGlkJTNEJTIyaHMtY3RhLWllLWVsZW1lbnQlMjIlM0UlM0MlMkZkaXYlM0UlM0MlMjElNUJlbmRpZiU1RC0tJTNFJTNDYSUyMGhyZWYlM0QlMjJodHRwcyUzQSUyRiUyRmN0YS1yZWRpcmVjdC5odWJzcG90LmNvbSUyRmN0YSUyRnJlZGlyZWN0JTJGMjE0MTUyOCUyRmQwZTk4NDA4LWUzMmYtNDgxNy04MGZjLWU5ZDM5MzYyN2Y4MSUyMiUyMCUyMHRhcmdldCUzRCUyMl9ibGFuayUyMiUyMCUzRSUzQ2ltZyUyMGNsYXNzJTNEJTIyaHMtY3RhLWltZyUyMiUyMGlkJTNEJTIyaHMtY3RhLWltZy1kMGU5ODQwOC1lMzJmLTQ4MTctODBmYy1lOWQzOTM2MjdmODElMjIlMjBzdHlsZSUzRCUyMmJvcmRlci13aWR0aCUzQTBweCUzQiUyMiUyMHNyYyUzRCUyMmh0dHBzJTNBJTJGJTJGbm8tY2FjaGUuaHVic3BvdC5jb20lMkZjdGElMkZkZWZhdWx0JTJGMjE0MTUyOCUyRmQwZTk4NDA4LWUzMmYtNDgxNy04MGZjLWU5ZDM5MzYyN2Y4MS5wbmclMjIlMjAlMjBhbHQlM0QlMjJXYW50JTIwRnJlZSUyMEFkdmlzZSUyMG9uJTIwSG93JTIwdG8lMjBEcm9wc2hpcCUyMGZyb20lMjBWaWV0bmFtJTNGJTIwQ29udGFjdCUyMFVzJTIwTm93JTIyJTJGJTNFJTNDJTJGYSUzRSUzQyUyRnNwYW4lM0UlM0NzY3JpcHQlMjBjaGFyc2V0JTNEJTIydXRmLTglMjIlMjBzcmMlM0QlMjJodHRwcyUzQSUyRiUyRmpzLmhzY3RhLm5ldCUyRmN0YSUyRmN1cnJlbnQuanMlMjIlM0UlM0MlMkZzY3JpcHQlM0UlM0NzY3JpcHQlMjB0eXBlJTNEJTIydGV4dCUyRmphdmFzY3JpcHQlMjIlM0UlMjBoYnNwdC5jdGEubG9hZCUyODIxNDE1MjglMkMlMjAlMjdkMGU5ODQwOC1lMzJmLTQ4MTctODBmYy1lOWQzOTM2MjdmODElMjclMkMlMjAlN0IlN0QlMjklM0IlMjAlM0MlMkZzY3JpcHQlM0UlM0MlMkZzcGFuJTNFJTNDJTIxLS0lMjBlbmQlMjBIdWJTcG90JTIwQ2FsbC10by1BY3Rpb24lMjBDb2RlJTIwLS0lM0U=[/vc_raw_js][/vc_column][/vc_row][vc_row][/vc_row][vc_column][vc_column_text][/vc_column_text][/vc_column]