Ever have that feeling that a deal seems too good to be true? That little nudge of doubt that makes you hesitate to trade?
Using your intuition (along with a good team of advisors) is critical to safely navigating the risky waters of international trade. But sometimes the alluring sense of a little extra profit can lead importers and exporters into dangerous, illegal and ultimately expensive territory.
Read on about these 5 trading mistakes to avoid at all costs.
The Dodge and Dump
Many countries have anti-dumping laws to protect them from unusually cheap imports that originated from certain countries (because they are perceived as a form of attempted economic sabotage).
But unsuspecting buyers should beware: The regulations about dumping can change frequently on a country-by-country basis, and you don't want to get caught with a shipment that is too cheap to be legal.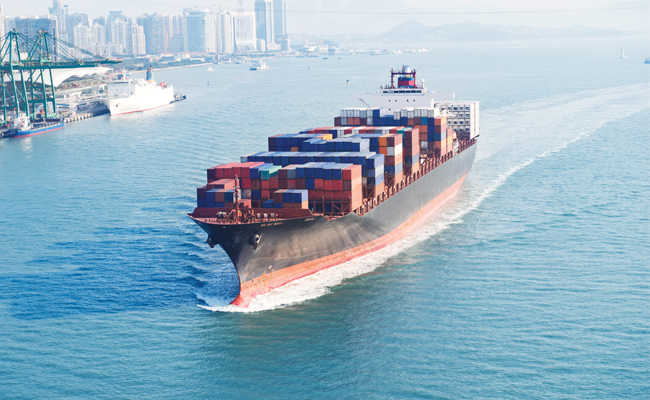 (Source: TheDollarBusiness)
If that happens, what do you do? Play by the book and pay the dumping fees imposed at your entry port, because trying to pinch pennies here could really cost you. Because it turns out, some importers have been scammed into trying a seemingly legal (but totally illegal) method to save money
The US Customs and Border Protection recently issued a warning against a widely distributed email that promised traders a "legitimate business" way to evade dumping fees by shipping through an intermediary country (one that's not on the anti-dumping list) and redoing paperwork to make that country the new country of origin.
Guess what? It isn't "legit" at all. One Texas honey broker was sentenced to serving 3 years in prison and paying $2.89m in fines for dodging his dumping fees in a similar manner.
In-bond, Out of Money
This deal is a flip-flopped variation on the Dodge and Dump, where importers will give customs the runaround in order to avoid paying fees. Only in this case, the shady bit happens at the end.
A US Attorney has recently filed charges against a group that allegedly imported goods from China into the United States and generated paperwork specifying that they were going to transship the goods "in-bond" to Mexico (thus avoiding US import duties), except that they had no intention of ever shipping the goods to Mexico.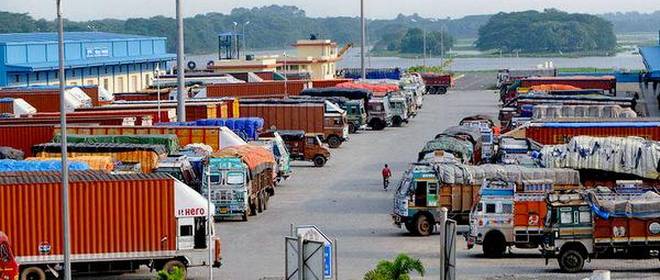 (Source: TheHinduBusinessLine)
After the goods arrived in the Port of Long Beach, California, the defendants allegedly began distributing them for sale within the US in order to increase profit margins against competitors (who were paying higher import duties).
But here's where those 'temporary' savings get really pricey: The government is suing the individuals as well as the corporations it claims were involved. And because there are 56 different charges against them, a single defendant could be charged as much as $750,000 and face up to 20 years in prison.
Costly Fakes
Everybody loves a great deal, especially consumers. But catering to their taste for luxury and brand name goods at pennies on the dollar could end up costing you instead.
Some countries have strict counterfeit laws that would prohibit the sale of "lookalike" or "rip-off" retail items that mimic more expensive brands. And policing on this type of crime can be very aggressive.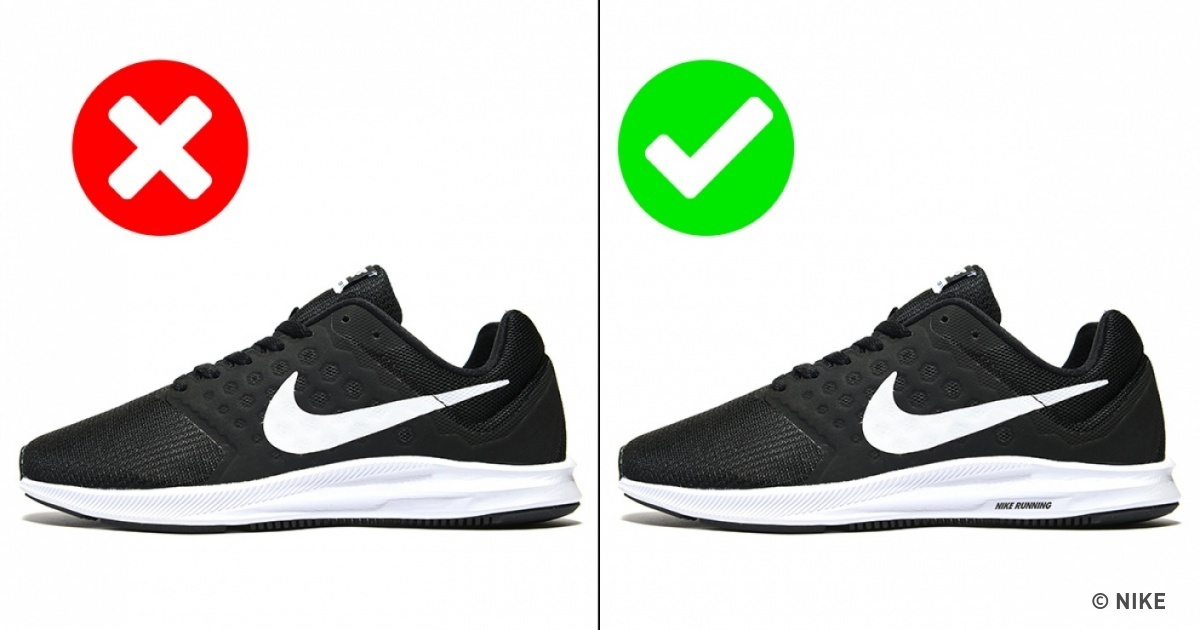 (Source: BrightSide)
In the United States, two suburban women who dabbled in selling counterfeit purses at parties were recently sentenced to 2-3 years in prison, and forced to pay restitution fines. If the federal authorities were willing to judge their own citizens so harshly, imagine how they'd feel about foreign entities involved in counterfeiting.
Before you give up dreams of exporting and importing in retail luxury-like goods, consult with an intellectual property attorney. If your goods are "inspired" by the big brands, but not exact copies, then they might get a pass. It's a fine line, and one you should not walk without first consulting with a legal expert.
->> Tramping down import/export barriers for a smooth business expansion
Non-Discriminating Taste
If your country has sanctions on trade with another nation, then no matter how many buyers there are waiting for your goods, you cannot export your products to them.
While the repercussions are obvious in the case of weaponry and military supplies, some traders fail to heed the laws when it comes to goods that appear to be more benign.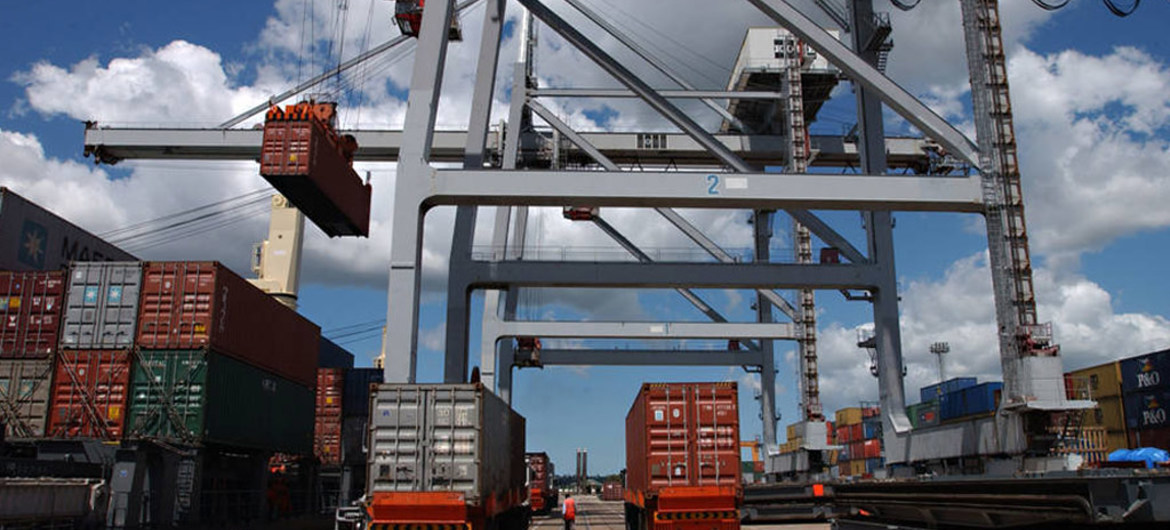 (Source: UNNews)
But exporters have paid a hefty price (both in fines and jail time) for violations on everything from computer chips and software to drilling equipment. In fact, one Belgian company recently paid $1 million in export violation fines for sending only $31,716 worth of goods to Syria.
Diminutive Declarations
It's not just SMEs that try to cut corners and end up with fines that cut into their profits.
Cigarette giant Philip Morris International Inc. has been under investigation by the Thai government for several years for allegedly under reporting the value of cigarette imports into that country in order to avoid taxes and import duties.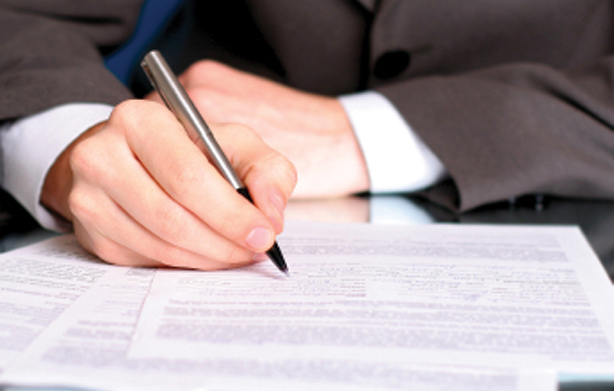 (Source: azernews)
The government is prosecuting for a fine of THB 80.8 billion (about $2.29 billion). And since those allegations were made public, South Korea has begun scrutinizing the tobacco company's trade processes and declarations on their home turf as well.
Philip Morris isn't the only company alleged with providing false information on declarations forms. The Port of Chittagong recently disclosed that it has sued 500 firms for the very same infraction.
SUMMARY
So what's the moral behind these deals gone wrong? If something looks too good to be true, it just might be!
Be sure to run all of your big ideas past legal counsel – especially if you're venturing into new territory. The amount you spend in attorney's fees, while might seem huge at first, just might save you a whole lot of headaches (and money) later on.
[vc_separator color="orange" align="align_left" style="dashed"][vc_column_text]BoxMe is the premier cross-border e-Commerce fulfillment network in South East Asia, enabling world-wide merchants to sell online into this region without needing to establish local presence. We are able to deliver our services by aggregating and operating an one-stop value chain of logistic professions including: International shipping, customs clearance, warehousing, connection to local marketplaces, pick and pack, last mile delivery, local payment collection and oversea remittance.
If you have any question about Boxme Asia or how we can support your business, please contact us directly by referring to our hotline. We are glad to be of service![/vc_column_text]
[vc_raw_js]JTNDJTIxLS1IdWJTcG90JTIwQ2FsbC10by1BY3Rpb24lMjBDb2RlJTIwLS0lM0UlM0NzcGFuJTIwY2xhc3MlM0QlMjJocy1jdGEtd3JhcHBlciUyMiUyMGlkJTNEJTIyaHMtY3RhLXdyYXBwZXItYTkxNTk3YzUtMzU5ZC00ZjcxLTlhMTctMDJiNzUwMWVmYWRjJTIyJTNFJTNDc3BhbiUyMGNsYXNzJTNEJTIyaHMtY3RhLW5vZGUlMjBocy1jdGEtYTkxNTk3YzUtMzU5ZC00ZjcxLTlhMTctMDJiNzUwMWVmYWRjJTIyJTIwaWQlM0QlMjJocy1jdGEtYTkxNTk3YzUtMzU5ZC00ZjcxLTlhMTctMDJiNzUwMWVmYWRjJTIyJTNFJTNDJTIxLS0lNUJpZiUyMGx0ZSUyMElFJTIwOCU1RCUzRSUzQ2RpdiUyMGlkJTNEJTIyaHMtY3RhLWllLWVsZW1lbnQlMjIlM0UlM0MlMkZkaXYlM0UlM0MlMjElNUJlbmRpZiU1RC0tJTNFJTNDYSUyMGhyZWYlM0QlMjJodHRwcyUzQSUyRiUyRmN0YS1yZWRpcmVjdC5odWJzcG90LmNvbSUyRmN0YSUyRnJlZGlyZWN0JTJGMjE0MTUyOCUyRmE5MTU5N2M1LTM1OWQtNGY3MS05YTE3LTAyYjc1MDFlZmFkYyUyMiUyMCUzRSUzQ2ltZyUyMGNsYXNzJTNEJTIyaHMtY3RhLWltZyUyMiUyMGlkJTNEJTIyaHMtY3RhLWltZy1hOTE1OTdjNS0zNTlkLTRmNzEtOWExNy0wMmI3NTAxZWZhZGMlMjIlMjBzdHlsZSUzRCUyMmJvcmRlci13aWR0aCUzQTBweCUzQiUyMiUyMHNyYyUzRCUyMmh0dHBzJTNBJTJGJTJGbm8tY2FjaGUuaHVic3BvdC5jb20lMkZjdGElMkZkZWZhdWx0JTJGMjE0MTUyOCUyRmE5MTU5N2M1LTM1OWQtNGY3MS05YTE3LTAyYjc1MDFlZmFkYy5wbmclMjIlMjAlMjBhbHQlM0QlMjJMZXZlcmFnZSUyME91ciUyMFNvbHV0aW9uJTIyJTJGJTNFJTNDJTJGYSUzRSUzQyUyRnNwYW4lM0UlM0NzY3JpcHQlMjBjaGFyc2V0JTNEJTIydXRmLTglMjIlMjBzcmMlM0QlMjJodHRwcyUzQSUyRiUyRmpzLmhzY3RhLm5ldCUyRmN0YSUyRmN1cnJlbnQuanMlMjIlM0UlM0MlMkZzY3JpcHQlM0UlM0NzY3JpcHQlMjB0eXBlJTNEJTIydGV4dCUyRmphdmFzY3JpcHQlMjIlM0UlMjBoYnNwdC5jdGEubG9hZCUyODIxNDE1MjglMkMlMjAlMjdhOTE1OTdjNS0zNTlkLTRmNzEtOWExNy0wMmI3NTAxZWZhZGMlMjclMkMlMjAlN0IlN0QlMjklM0IlMjAlM0MlMkZzY3JpcHQlM0UlM0MlMkZzcGFuJTNFJTNDJTIxLS0lMjBlbmQlMjBIdWJTcG90JTIwQ2FsbC10by1BY3Rpb24lMjBDb2RlJTIwLS0lM0U=[/vc_raw_js][vc_row][vc_column][vc_column_text][/vc_column_text][/vc_column]