To utilize Boxme's storage and shipping services, first you will be required to top up a certain amount of money into your Boxme account. This money will be put into funding the creation of order, shipment, etc.. with bills monthly updated on Boxme's system. Topping up can be done via 2 options: Through Nganluong.vn payment gate or by transferring money directly to Boxme. Details are as below:
Step 1: Log in to your account at: oms.boxme.asia
Step 2: Begin topping up money by selecting the "Topup" tab in your profile page.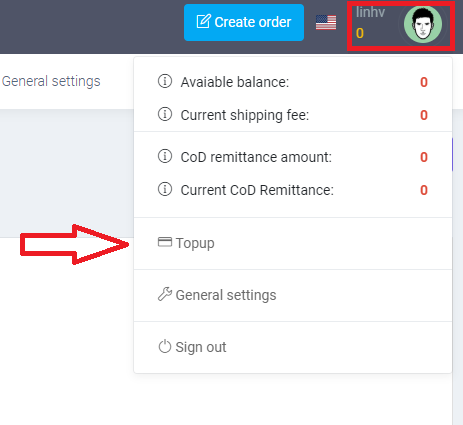 Step 3: Type/select the amount of money
Step 4: Choose among the payment methods: Through Nganluong.vn, banking service or Visa/Master cards (instruction will be provided at the end of this article)

Topping up with Nganluong.vn
Select the NganLuong e-wallet option
Choose the desired amount of money then select "Deposit now"
After that, you will be linked to the official Nganluong.vn webpage. Here, log in to your account and select the payment method accordingly.
Note: If your current credit balance at Nganluong.vn is sufficient, kindly select the "NganLuong Wallet" option. If you haven't registered an account with Nganluong.vn, choosing Visa/MasterCard – banking payment might be more suitable.

Wire transfer to Boxme's bank account
Select "Wire transfer to our bank account"

After the transfer, kindly input your transaction details to the form below.
Transfer note: Kindly input the name of your Boxme account.
Upon receiving your transaction request, Boxme's accounting department will proceed to top up money into your account.
Pay by your linked Visa/MasterCard
To go through with this, select the "Payment" tab in your "General Settings"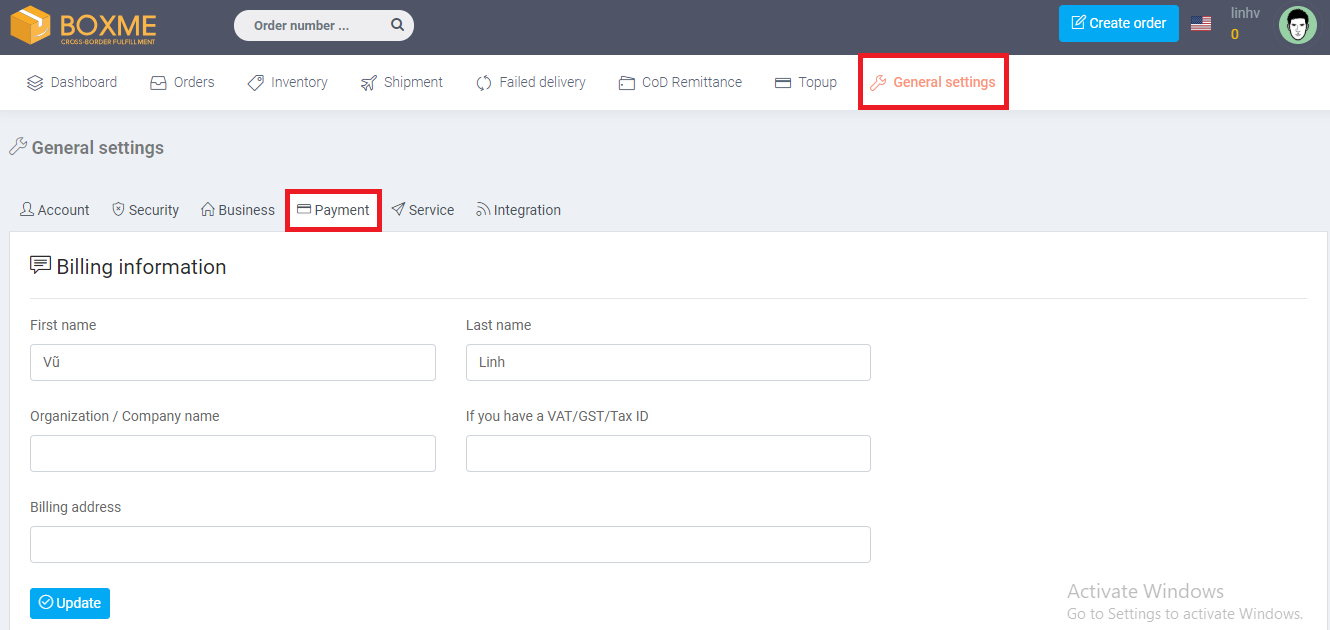 Add a credit card via Alepay's system

After fulfilling this you can turn back to Step 4 and choose Pay by your linked Visa/MasterCard
For further instruction, please refer to our:
Hotline: +84-1900-636-068
Email address: [email protected]
Or make direct contact with our sales staff.